When you want to start a new animation project, the first thing you may wonder about is: how long does it take to make a 3D animation?
If the project must be done in a hurry, animations can be finished fast. But doing so is often very resource-intensive and will increase the overall cost of the project. If more people work on it, the process can be twice as fast or even faster. However, the compensation of the 3D artists is not negligible.
Another factor that can affect the work duration is the open dialogue between the client and the studio. Or, the communication between the team working on it if it is not going to be a project for a client. This will ensure that everyone is on the same page and that each phase of the animation process is delivered on time.
Generally speaking, one simple animation of a couple of minutes without characters and without a lot of details can be completed in one week or two. Nonetheless, more intensive scenes, with more complicated movement and animation, could take up to several weeks or months.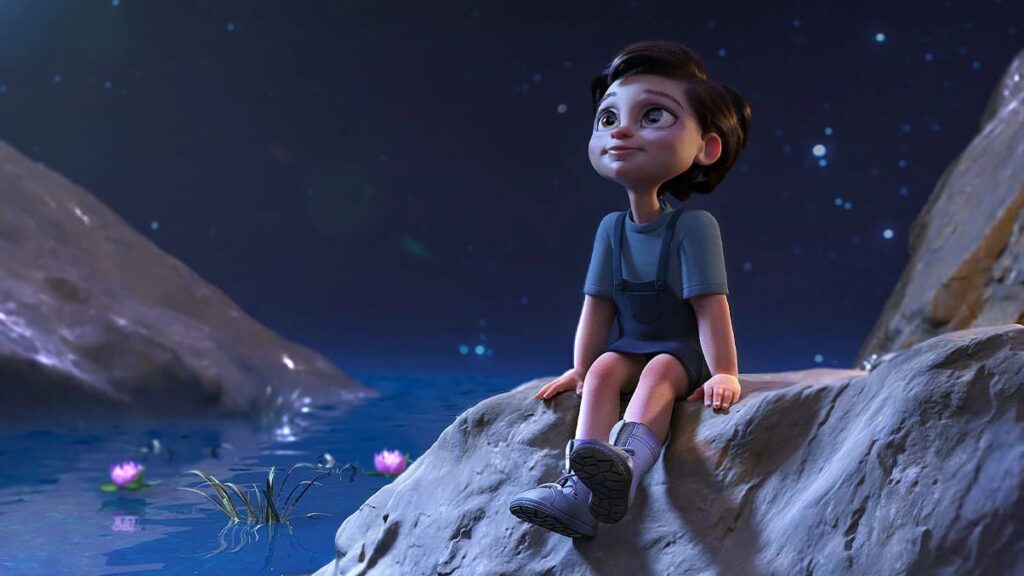 How long does it take to make a 3D animation? : Pro vs Newbie
Autodesk Maya, Blender, Cinema 4D or whichever your favorite tool is, your level of proficiency and dedication plays a major role in the production time. There are 3 main categories that we can distinguish here:
Hobbyist: it doesn't directly affect the time that it takes to make a 3D animation of course, but rather the necessity to work in a specific time frame. If you're not aiming to monetize your art, it doesn't matter if you meet a deadline or even aim at producing faster. You're doing it out of sheer passion, whenever you feel like it. But the level of passion itself affects the amount of time that you spend at your craft, hence your skills at learning how to make a 3D animation and therefore your production time.
Amateur: If you want to create your 3D animation as an independent 3D artist, then the time it takes depends on the complexity of the animation and the level of detail needed, in addition to your experience of course. The same thing goes for freelance 3D artists. You need to pay attention to that because you're aiming at monetizing your skills without relying on the "multiplied human resources".
Professional: we're not saying that freelancers and independent 3D artists can't be professional, but we're looking at the topic from the timewise perspective. Proficiency and entrepreneurship go hand-by-hand here: if you want to be time-efficient, scalable and productive, you need to have enough resources and good management skills. You can reduce the time that it takes to make a 3D animation this way.
How 3D animation is made?
The standard timeline (of six to eight weeks) to complete a 3D animation process can be broken down into a number of stages: briefing, brainstorming, scriptwriting, concept art, storyboard, modeling, rigging, animating, rendering, and sound design. Each stage of the process is part of the success of your animation. The overall aim of the process is to make your creative vision come to life.
1. Initial Ideas
The first step of the 3D animation process is to design a creative brief. A well-defined brief provides a better understanding of what you're looking to achieve with your project, and it also provides a way to note down the stylistic elements that you're looking to see in your video.
And just because your story is not complicated doesn't mean you will not need a script, this process will just take a day or a few days to a few weeks depending on the size of the project.
2. Storyboard
To jump from just words and ideas to something visual the step that is going to link all that is storyboarding.
This phase can be done in one week or two and sometimes more depending on how many people working on it. After that, there's an optional step to create a rough visual representation of your ideas before they are put into the final product, which is called concept art.
3. Concept art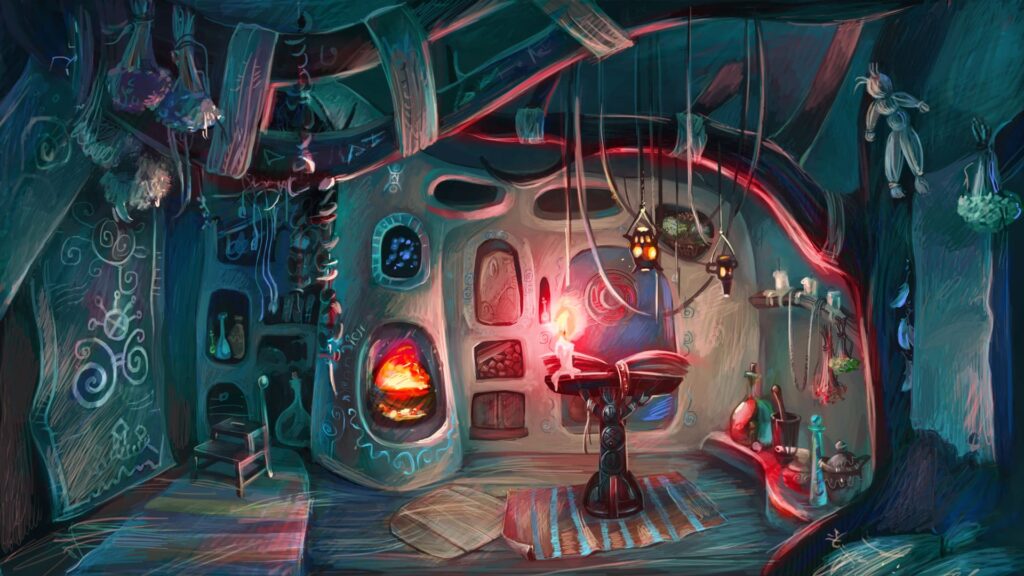 Concept art is a great way to bring the artistic vision closer to 3D artists, and it's a crucial phase of the 3D animation process. Using it, they can see clearly how characters and environments look after 2D concept artists drew or painted the world of the animation project. This part of the process takes approximately a few days to a few weeks as we said depending on the complexity and length of the project, sometimes it keeps going on even during production. Using the right concept art software is also an important factor here.
4. Modeling
3D modeling is where the rubber touches the road. It's because this phase of the 3D animation process is about making the 3D models that we will eventually animate, including characters, and the environment, using 3D software such as Blender, Maya, Max, C4D, etc.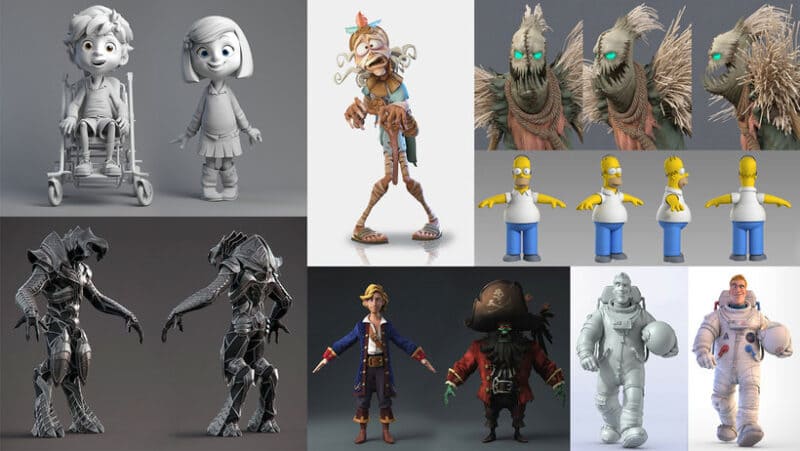 For example, if the character is simple like cartoony characters, it might take a modeling artist one or two days at most. But if it is a complex character with a lot of facial and body details, in addition to a distinctive style of clothing and accessories it might take a couple of weeks. Under what we call modeling there is Sculpting, UV unwrapping, shading, and texture painting.
5. Animation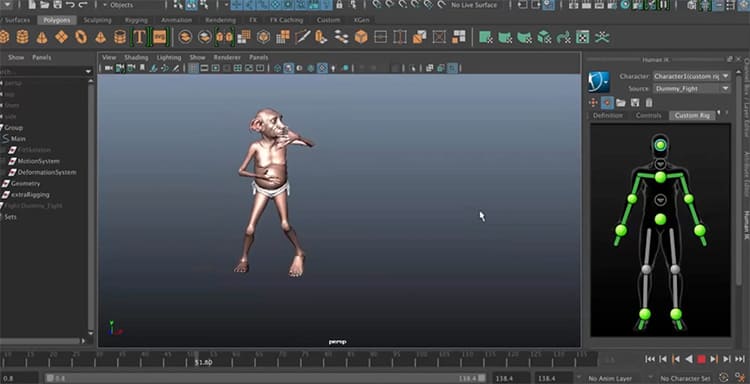 Rigging and animation can take up to one month or two for a few minutes long animation.
That's the case in character animation because it is labor-intensive. If it's an educational 3D video, an explainer video, or a video that is made with motion graphics, then it may take much less time than character animation.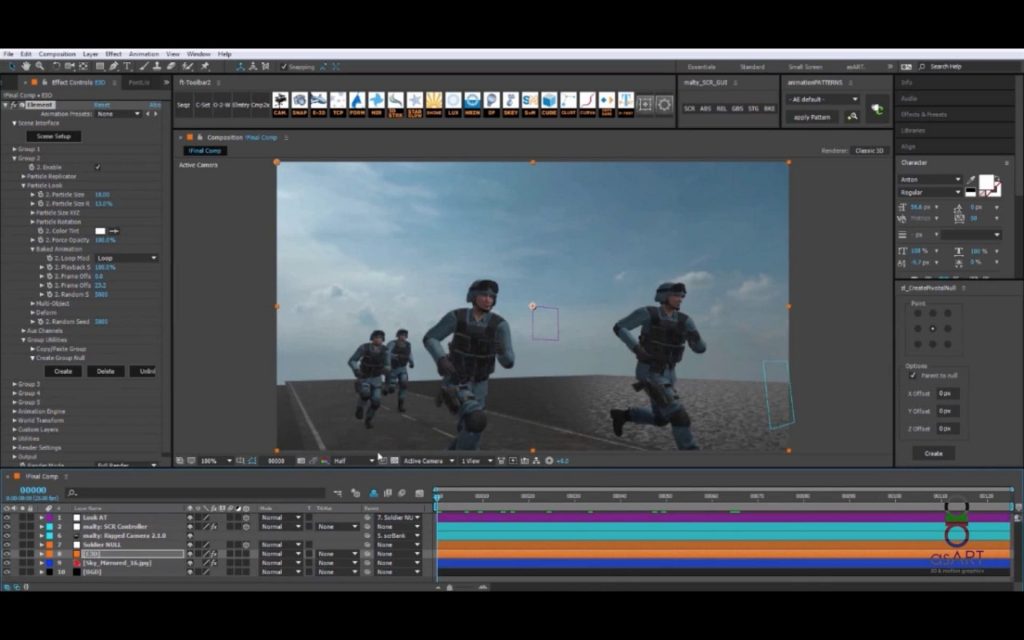 One thing that might help is the fact that animation is getting easier for both character and non-character animation using addons and plugins used within 3D software. Even with dedicated character animation software, there is still a lot of work involved in the process.
For example, if you need an effect of fire, smoke, or flood, you just need to play with the settings to produce the animation that matches your idea.
These are just approximate numbers so please take this with a grain of salt because the variants are endless.
6. Rendering
This part of the 3D animation process itself can be time-consuming. Not your personal time or the time of the team but because it requires advanced rendering plugins, high-performing machines or even dedicated rendering services. It may take hours to render just one frame. You can easily optimize the rendering process to gain time, but sometimes this comes at the cost of quality. However, this option is always there!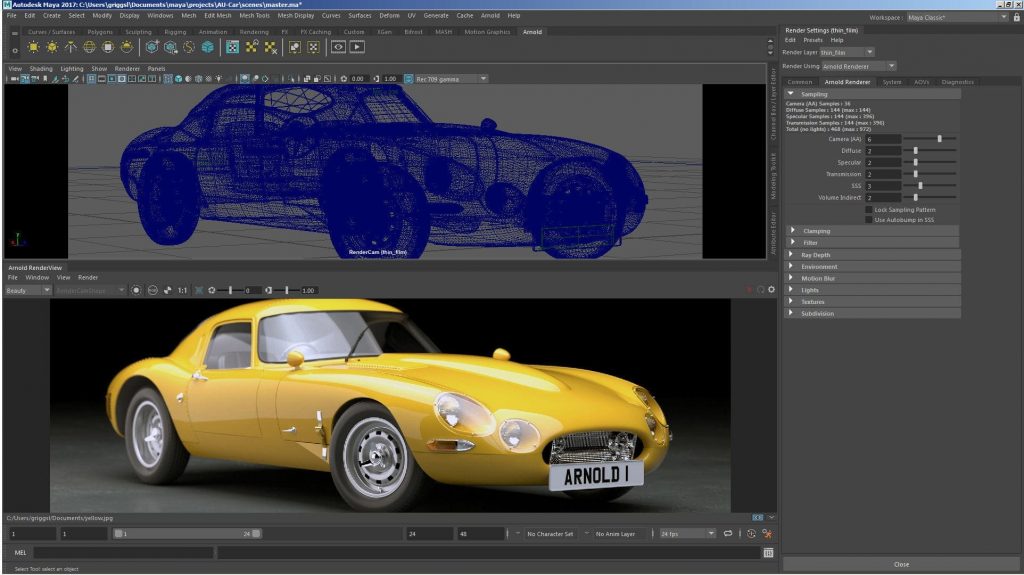 If the animation is realistic and complicated, it may take days to be rendered with a high-performing machine, but to gain the time you can use render farm services. With all of that being said, rendering depends on the resolution and other rendering settings in addition to the type of animation. Whether it be cartoonish, stylized, realistic, or hyper-realistic. After rendering, you will need to adjust the colors and apply effects with video editing software. Choosing optimal monitors can help you get better results of course.
7. Sound & Music
To complete your animation video, you need to add sound effects & music tracks.
The animation you want to create may need a voice-over which may take a few days to finish depending on the complexity of the dialogue if there is any.
However, I would say this is something that you should worry about if you are going to create a long story, or if your project includes a lot of character interactions.
How long should a 3D animation be?
Even after understanding each phase and the approximate time it takes, the time and cost of a 3D animation can vary greatly from one project to another. If you have never created an animation project before, It would be better if the 3D animation videos do not exceed a few minutes and preferably less than five minutes.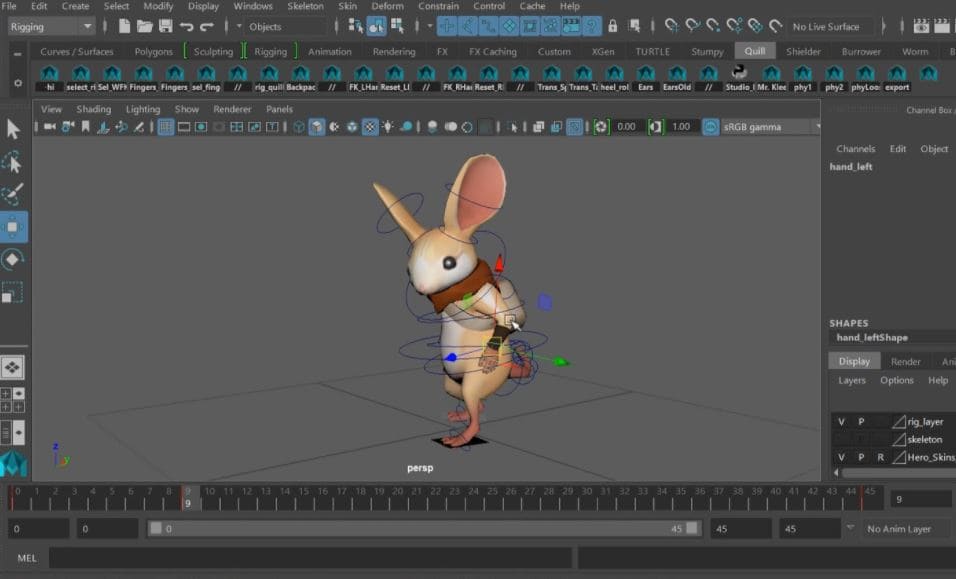 First of all, it's because animation projects are usually complex and labor-intensive. So you don't want to quit due to length and problems that will definitely arise throughout the production. Sometimes it costs a lot of money, especially if you are not going to monetize it. And that is time you could use to work on something else.
Conclusion
In conclusion, if the work is big and complicated, then the first stage in the creation of a 3D animated film consists of developing a suitable visual story, which generally takes 1 to 3 weeks.
The actual production takes up a few months depending on the length of the animation and the complexity of the animations.