There are a lot of addons for Blender out there, some of them good and others are not so great. Here's a list of 40 of the best Blender addons that we collected for you. We are positive that you're very likely to find them useful to work on your projects.
How can this list of the best Blender addons can be an asset?
It's certainly a good question to which the answer is pretty simple. A list like this is meant to orientate you towards a treasure of time savers. The goal of any Blender artist is working effectively on projects. But most importantly, finishing in a timely manner and making the best use of the software. In the same vein, get ready to push your workflow with these following assets.

40 – Real trees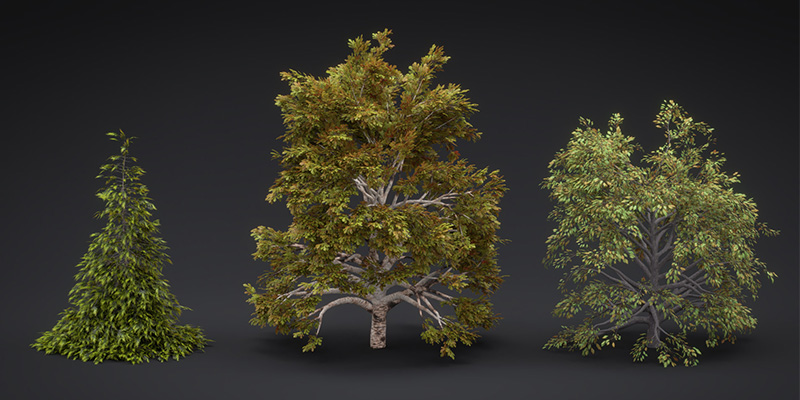 RealTrees is an addon that allows you to easily create forests and nature scenes. It contains 20 models of the most common trees in the world. You can use the High poly models for extreme close up scenes, while the Low poly models can be used to create forest scenes.
Paid/$20 : https://blendermarket.com/products/real-trees
39 – Lineworks

Lineworks is a Blender addon that gives the ability to quickly add rigged line strips and grease pencil lines to characters. The lines will follow the surface of the character based on where they are placed and come with a rig that gives control over how the lines look. It certainly earned its place on the best Blender addons list.
Website : https://blendermarket.com/products/lineworks
38 – Animax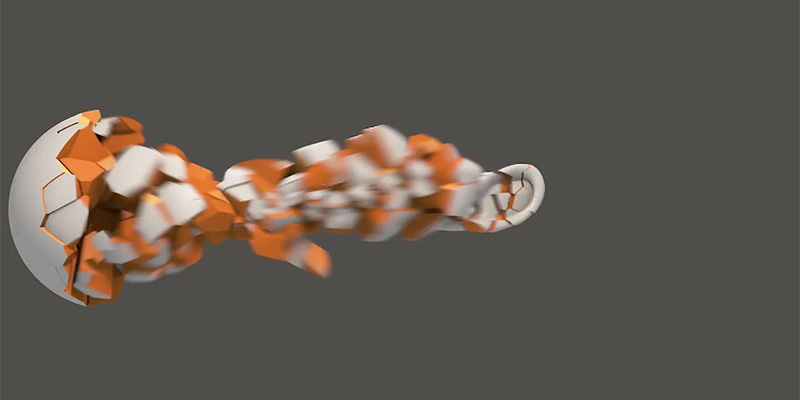 ANIMAX is a procedural animation system for Blender. Useful for animating multiple objects. It allows you to create complex animations that are hard to achieve using Blender's built-in animation tools.
The animation is procedural, but it's possible to keyframe a lot of parameters for more complex animations.
Website : https://blendermarket.com/products/animax—procedural-animation-system-
37 – Rapid PBR Material creator
Rapid PBR Material Creator is one of the best Blender addons that simplifies the creation of PBR materials.
This addon makes the whole process way simpler by allowing artists to reload materials instantly. If you already edit textures externally in another texturing application Or baked a new version of textures in Substance Painter or any other software.
Paid/$10 : https://blendermarket.com/products/RapidPBRMaterialCreator
36 – X-Muscle System

X-Muscle System is an add-on designed for a rapid muscular system, tissue, and other organic object creation and physical simulations. Its main purpose is to help visualize better skin surface deformations. That is to say according to volume preservation of the body muscles, fat, and even skeletal bones.
Website : https://blendermarket.com/products/x-muscle-system
35 – Blender GIS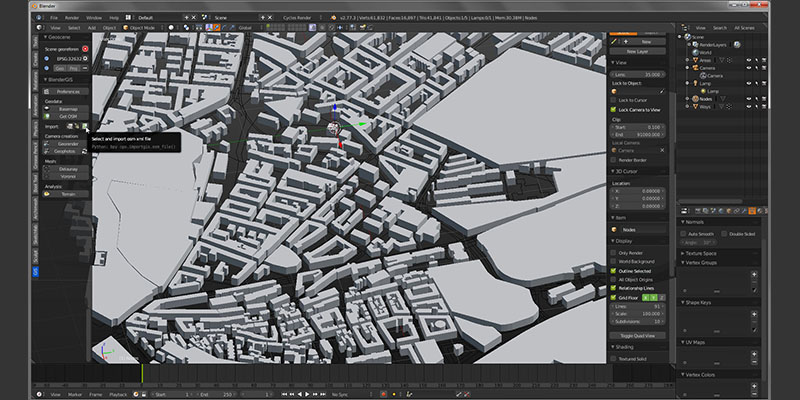 Blender GIS is an addon that uses satellite data to create cities and exterior environments. It is very similar to Blender OSM except that it is free. However, it can be a little bit more difficult to use although it's one of the best Blender addons in the field.
Using this addon It is possible to create cities instantly with bridges, rivers, railways and tens of thousands of buildings if needed.
Free: https://github.com/domlysz/BlenderGIS
34 – City builder 3D

This addon allows artists to Create custom cities in Blender with over 40 various 3D modeled and textured building assets that can be applied the 3D scene very quickly.
The CityBuilder 3D add-on and asset database includes three differently themed kits for rendering exterior scenes of cities or for visual effects shots using 15 3D assets in each kit.
Paid/$36–$76 : https://blendermarket.com/products/citybuilder-3d
33 – Node Wrangler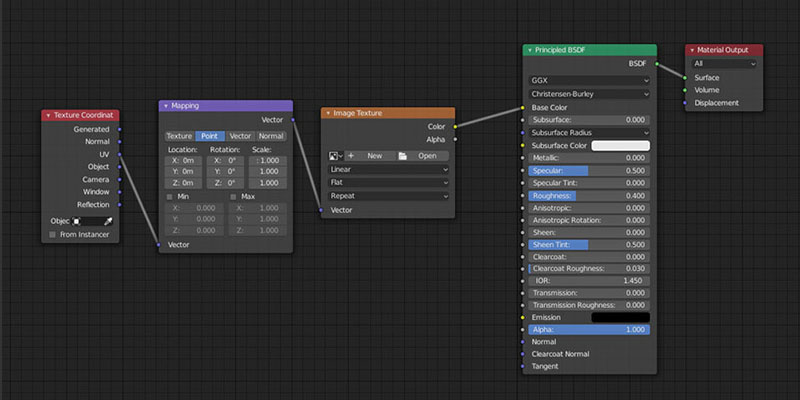 Node wrangler is an add-on that comes with Blender. Even though it is an old one, it is still one of the best Blender addons and the most useful.
There are so many shortcuts that can be used to be able to do different things, related to working with nodes like connecting texturing, switching nodes, changing levels, colors and so on.
Paid/$2 : https://blendermarket.com/products/nodecustombuilder
32 – SKETCH STYLE

Sketch Style is an addon that you can use for Ambient Occlusion, "clay" and "sketch" type renderings. Like what we can find in professional software that have the ability to create nonrealistic renders.
SKETCH STYLE can be used by concept artists, product and industrial designers and architects who need or like the look of line drawings.
Paid/$22 : https://blendermarket.com/products/sketch-style-add-on

31 – Archimesh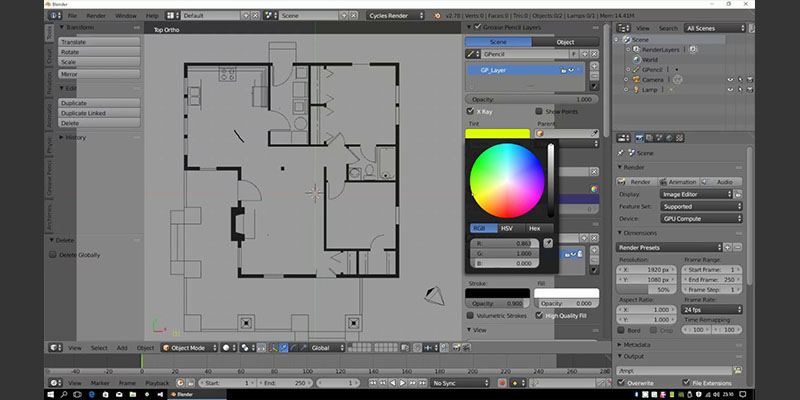 This add-on comes with Blender and allows you to create a lot of architectural elements. Let's mention for example Rooms, House structures such as walls, Doors (with one and two leaves), ColumnsStairs (straight and curved), Tile roofs and more.
This entry to the best Blender addons list is related to the architecture field. Archimesh allows visualization artists or architectural designers who don't want to deal with some of the complex or boring technicalities of modeling to save time and have a better experience overall.
Free: https://github.com/dfelinto/blender-1/tree/master/archimesh
30 – Radeon Prorender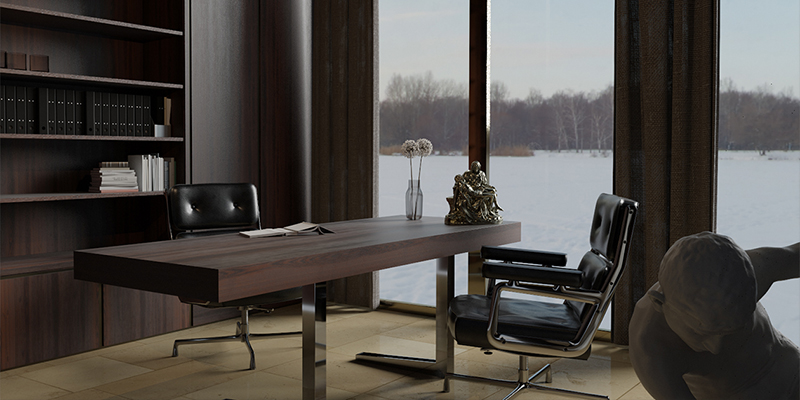 ProRender is a free powerful physically-based rendering engine. It can simultaneously use and balance the capabilities of multiple GPUs and CPUs – on the same system, at the same time.
Free: https://www.amd.com/en/technologies/radeon-prorender-blender
29 – Archipack

The Archipack is an addon that contains a collection of parametric primitives for ArchViz. It's an easy way to create some of the most needed elements in architectural visualization work. For instance, we can mention walls, windows, doors, floors, stairs just to name a few.
This is another entry to the best Blender addons list that ships with the software itself. You'll just need activate it.
28 – Nebula generator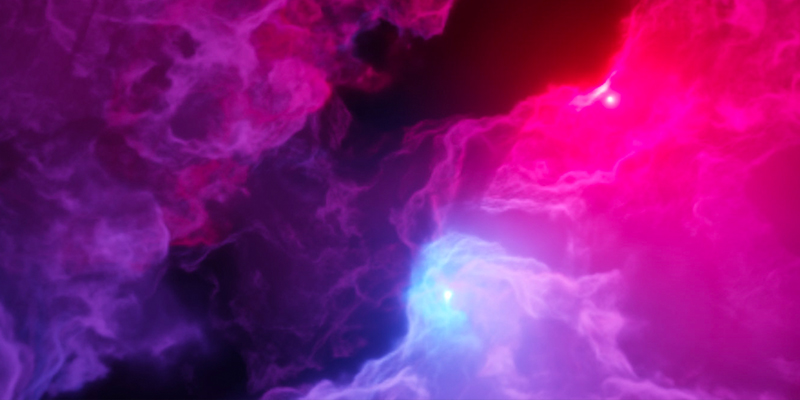 This add-on has been around for a long period of time. But now that it's taking advantage of the enhanced Eevee volumetric system, it became much better. Nebula generator also used some of the results and progress achieved by some of Blender community artists. And packaged them into one tool that can create nebulas easily. Above all, it's definitely high on the best Blender addons list when it comes to space effects.
Paid/$15.00 : https://blendermarket.com/products/nebula-generator
27 – Neoner

This is a Blender add-on for the easy creation of various neon signs, lamps, pointers, and lights.
What's interesting about "Neoner" is that you can quickly and easily convert any curve to a beautiful neon light.
This Add-on is optimized for the EEVEE render engine but you can use it with Cycles render engine too.
Paid/$05.00 : https://blendermarket.com/products/neoner
26 – Molecular Script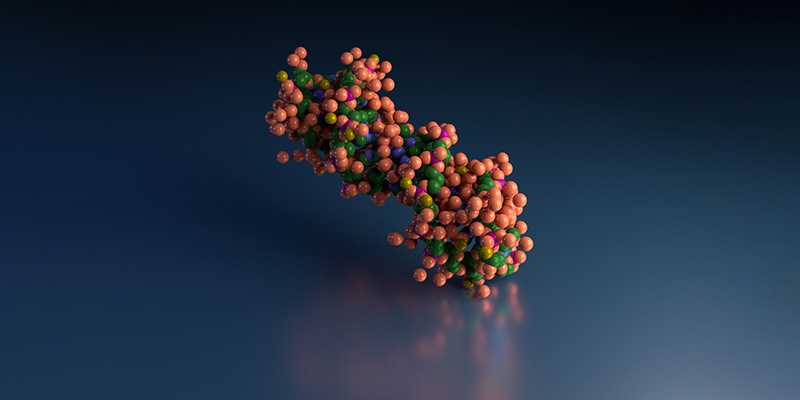 Molecular Script is a particles collision addon that makes particles collide for creating certain types of simulations and effects. In addition to particles linking as well.
So overall it can use particle self-interactions, interactions with other particles, and all the types of linking that the script supports. Like linking at birth and linking after creation.
Free : https://github.com/scorpion81/Blender-Molecular-Script/releases
25 – cube surfer
CubeSurfer Addon allows us to remesh a particle system in realtime. It works nicely with the molecular script addon that was originally created by the same developer. Using them together, it is possible to create amazing effects and high-quality simulations. It highly comforted our choice of putting it on the best Blender addons list.
Free : https://github.com/porkminer/CubeSurfer
24 – Voxel heat diffuse skinning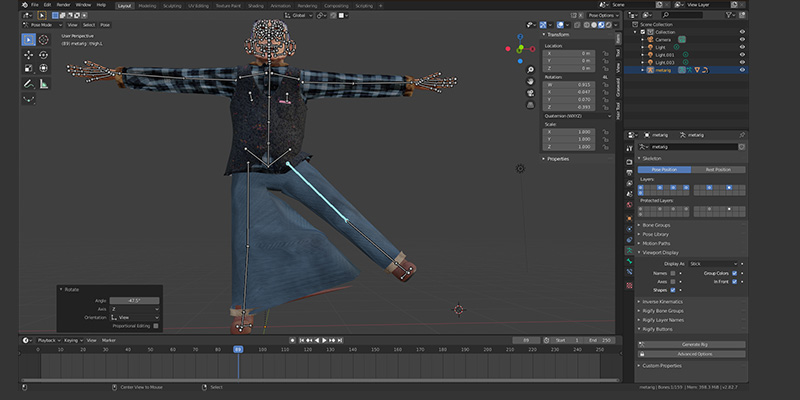 This add-on has an algorithm that can overcome some shortcomings of Blender. It converts the non-seamless character into a solid statue. Heat diffuses in the solid statue, so we can get the most natural vertex weights.
Paid/$30 : https://blendermarket.com/products/voxel-heat-diffuse-skinning
23 – Rigui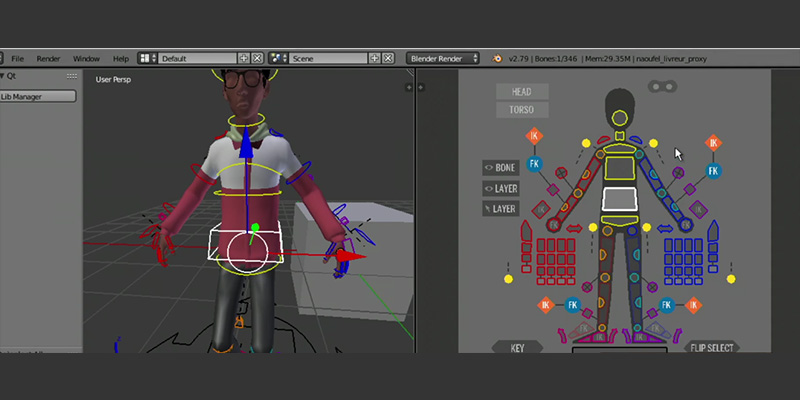 With the RigUI addon, you can create custom pickers in Blender.
It lets artists create a picker by creating simple 3D shapes in the viewport and linking them to parts of the character rig controls. There are actually two main methods for working with rig controls. Especially when it comes down to 3d character animation: On-character controls versus an animation picker. When it comes to complex characters, it is very hard to beat an animation picker.
Free : https://github.com/ChristopheSeux/rigUI

22 – Rigify

Rigify is a rigging add-on that is shipped with Blender. Moreover, it is an automatic rigging system generator that you can use in production.
The good thing about this tool is its simplicity, because it takes out the technicality of rigging and makes it more artistic. Anyone can create a character and rig it in minutes using this tool. Which is a great thing for professionals that don't have a lot of time, or beginners that don't want to fry their brains with the complexity of rigging especially when starting out. Consequently, it carved a nice spot on the best Blender addons list we collected for you.
Rigify comes with Blender.
21 – substance painter live link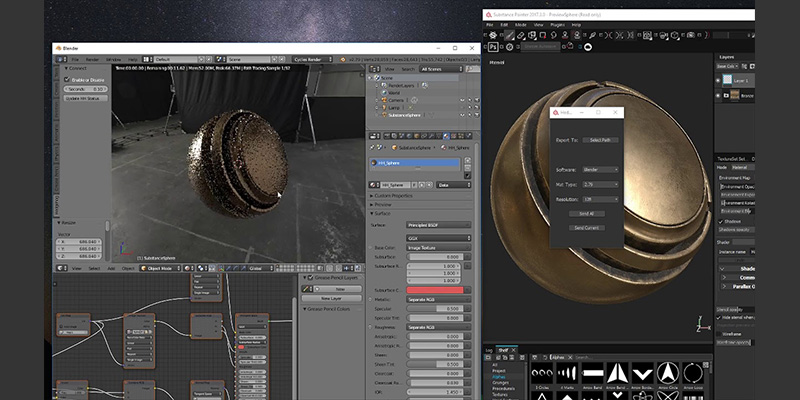 This add-on that enables a connection between Substance Painter and Blender.
It allows you to set up textures sets easily as well as updating them directly from Substance Painter. The Live link will create or update the materials automatically. Allowing you to tweak your textures in Substance Painter and update them really fast without having to rely on multiple exports.
Paid/$25 : https://gumroad.com/l/fTRFN/
20 – Tesselator

Tesselator is a good remeshing addon that helps you create regular quad and triangle meshes easily out of sculpts. It can create pure quads, pure triangles, and quad-dominant meshes with high control over the flow.
Tesselator is one of the best Blender addons in the market place.
Paid/$8.50: https://blendermarket.com/products/tesselator
19 – modeling cloth

This add-on was created and currently developed by Rich Colburn. The addon can be considered a good alternative for Blender cloth simulation system. Modeling cloth is an interactive cloth simulation engine. You can click and drag, add wrinkles, shrink cloth around objects mix soft body and cloth effects together and so much more.
GumRoad: https://gumroad.com/l/HJos
Github: https://blendermarket.com/products/modeling-cloth?ref=247
18 – Mira tools

Mira Tools are modern modeling and retopology tools. There are some Modeling and Retopology Tools that were written a while ago. Some of them were taken from blender like CurveStretch and CurveSurfaces. But DrawExtrude, LinearDeformer, and CurveGuide tools were inspired by Lightwave and Modo. This shows us that a lot of the add-ons and the tools in this industry are inspired by other software and other tools. In the same vein, it's one of the best Blender addons that are fully free.
free : https://github.com/mifth/mifthtools
17 – Grasswald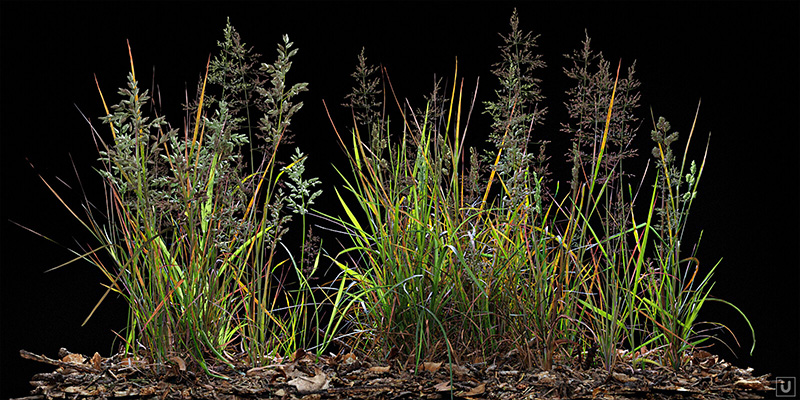 This is a Blender addon in a form of high-quality asset pack containing different species of weeds, grass, and moss as well as various kinds of debris that can be used to add a touch of realism and imperfection to exterior visualization scenes.
Paid/$79: https://blendermarket.com/products/graswald
16 – Pro lighting skies

Pro-lighting:Skies is an add-on from Blender guru that artists can use to instantly change outdoor lighting to any time of the day, any weather, and achieve more realistic results. Because it is based on using high dynamic range images or what is known as HDRI. As a result, it traced its name in the best Blender addons list with ease.
Paid/$97–$197 : https://blendermarket.com/products/pro-lighting-skies

15 – Ghostool
Ghostool is an addon for creating Ghosts or Onion skins in the viewport to help animators do their job faster and easier.
To clarify, this technique is actually used in creating animated cartoons and Japanese animated series to see several frames at once. Therefore, the animator or editor can make decisions on how to create or change the next position of the character based on the previous position in the sequence.
Website : https://blendermarket.com/products/ghostool

14 – extreme PBR

This add-on is for blender artists who need to use a lot of PBR materials. Without having to deal with the process of creating these materials over and over again, which can be time-consuming and complicated as well.
This add-on can manage more than 1100+ PBR materials ready to use. Which is good enough for most projects and nominates the tool for the best Blender addons list.
Paid /$39-59 : https://blendermarket.com/products/extreme-pbr-addon-for-blender-279-2

13 – "X-Pose Picker"

X-Pose Picker is designed as a platform tool for riggers and animators. It is a way to select and control characters inside of Blender. Using X-Pose Picker, it is possible to create layouts and control characters easier and faster.
The purpose of the X-Pose Picker is to provide a set of tools allowing to create picking layouts, interfaces for selection and controlling characters and 3D objects with efficiency.
Website : https://blendermarket.com/products/x-pose-picker
12 – Machine tools

Machine tools is a continuously evolving collection of Blender tools and pie menus in a single customizable package. This addon is basically good for functional purposes like working in the 3D view, Pie-menus but there are also features for editing like clean up mesh, smart vert, smart faces and so on.
free/Pay-what-you-want : https://gumroad.com/l/MACHIN3tools
11 – Box cutter

Boxcutter was intended to be a fast on-screen 3D view drawing cutter. Throughout the developer's experiences, they enhanced the tools through time and experience to optimize the workflow to be as fast as humanly possible for users. They offer a variety of behaviors to personalize the experience to keep things running fluidly.
Paid/$20 : https://blendermarket.com/products/hard-ops–boxcutter-ultimate-bundle
10 – "E-Cycles"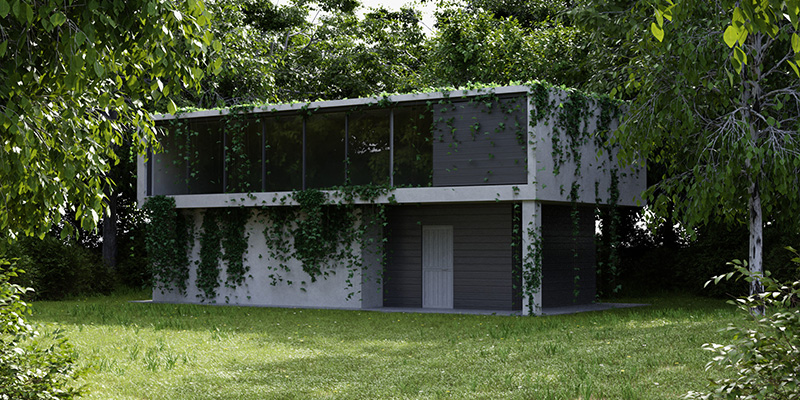 E-Cycles is a Blender addon that you can use to achieve better raytracing performance.
It promises to solve a real problem for artists that need high quality renders on their own machines in a reasonable period of time. That is to say that it's fairly difficult not to put it on this list of the best Blender addons.
Paid/$39.00–$549.00 : https://www.blendermarket.com/products/e-cycles

9 – Gaffer

Gaffer is an add-on that helps artists light their scenes by presenting all the right settings in convenient panels for quick access and experimentation. Which can be great for saving time, efficiency and focusing on creating better lighting. Without getting distracted searching for buttons.
Paid/$20.00 : https://www.blendermarket.com/products/gaffer-light-manager
8 – Autorig pro

Auto-Rig Pro is an all-in-one solution to rig characters, retarget animations, and provide Fbx export for Unity and Unreal Engine. First it was developed as an in-house rigging tool, then they released it a few years ago and many new features have been added since then. If the character is humanoid, the Smart feature can automatically place the bones to speed up the process, after adding the green markers. The result remains editable.
Paid/$40 : https://blendermarket.com/products/auto-rig-pro
7 – Retopoflow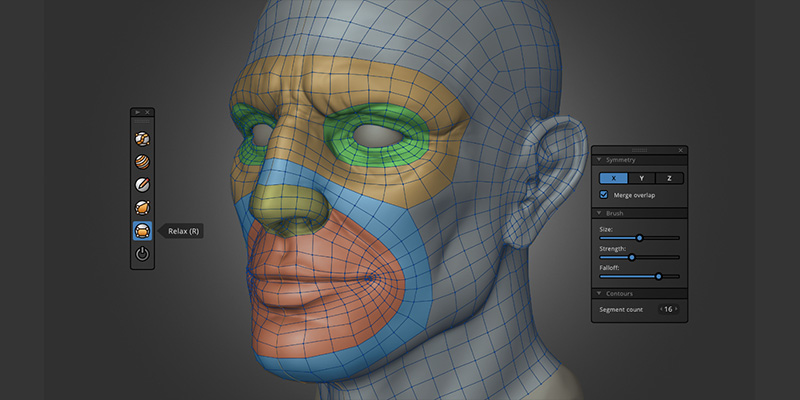 RetopoFlow is an addon that will help to create smooth, efficient, and effective models for high-quality versions of detailed sculpts.
Retopoflow was actually rebuilt from the ground up. Furthermore, does help artists turn sculpting work into Models that are good for practical uses with a fairly easy to use tools.
Paid/$86 : https://blendermarket.com/products/retopoflow
6 – octane render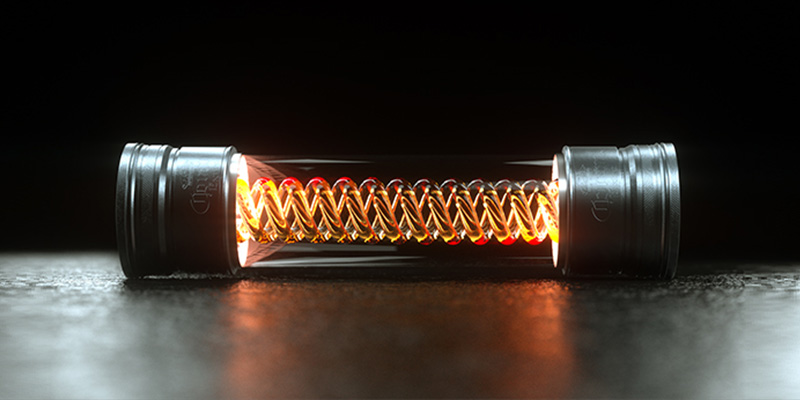 Octane Render is an unbiased rendering engine with real-time capability. It is available for Blender users and can achieve faster results than a lot of the render engines out there. Which is certainly a good thing if you want better performance.
Paid: https://home.otoy.com/render/octane-render/purchase/
5 – Renderman

Pixar RenderMan is a very strong and efficient render engine produced by Pixar Animation Studios. They use RenderMan to render their in-house 3D animated movie productions. And it is also available as a commercial product licensed to third parties. On the other hand, it is completely free for those who don't want to use it for commercial purposes.
Free for Personal Use: https://github.com/prman-pixar/RenderManForBlender
4 – Vray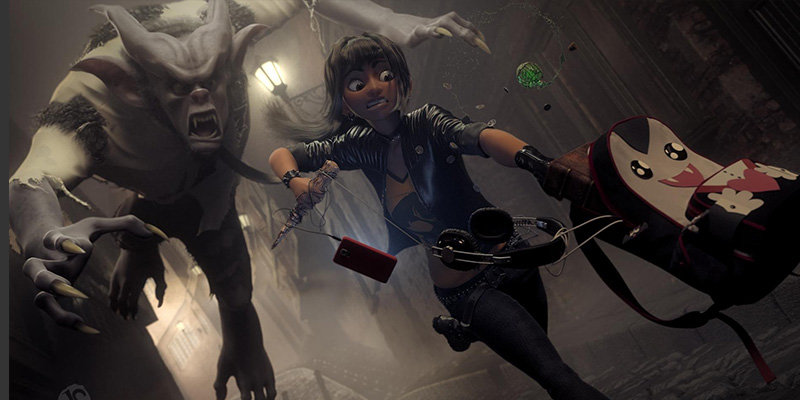 V-Ray is a rendering addon that works with Blender, and it was the Bulgarian company Chaos Group that developed it. You can use for visualizations and entertainment like film and video game production, but mostly in architecture, industrial design, product design.
Paid: https://www.chaosgroup.com/vray/blender
3 – Hard Ops

Hard Ops is a joint collaboration between its original developers and many other artists in attempting to streamline a hard surface workflow in Blender. Hard Ops has been designed from the ground up to be an efficient workflow that is assistant for Blender.
This add-on one of the best Blender addons for hard surface modeling. It's firstly due to the tools it can offer. But also to the fact that can the process of hard surface modeling easier and faster.
Paid/$38 : https://blendermarket.com/products/hard-ops–boxcutter-ultimate-bundle
2 – MESHmachine

MESHmachine is a blender mesh modeling addon with a focus on hard surface work without subdivision surfaces. This is probably the best Blender addon for hard surface modeling dedicated to AAA video game assets or high poly models in general. Above all, it has a lot of great features that can make heavy hard surface modeling work way easier than relying on Blender's tools alone. Or even some of the addons available in the market place.
Paid/$40 : https://blendermarket.com/products/MESHmachine
1 – Flip fluids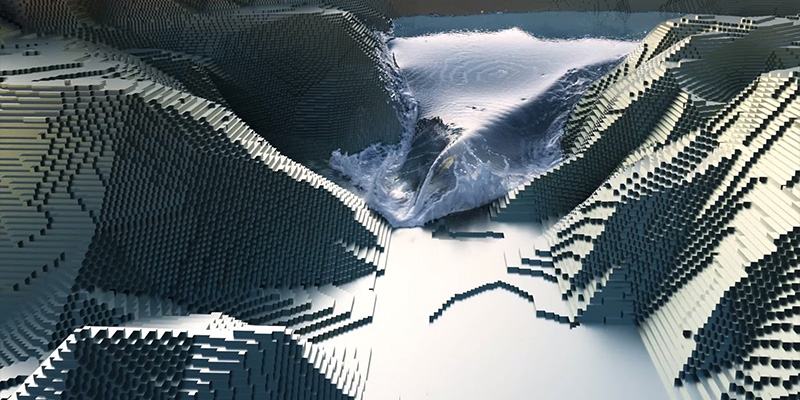 The FLIP Fluids addon is a tool that helps you set up, run, and render liquid simulation effects. The custom-built fluid engine of flip fluids is based around the popular FLIP simulation technique. It's the one tha you can also find in other professional tools. We can mention for instance Houdini, Phoenix FD, Bifrost, and Mantaflow.
Paid/$76.00 : https://blendermarket.com/products/flipfluids