Before you can print a 3D design, it must be modeled first. This design step is essential and can be executed using several tools, in particular CAD (computer-aided design) software.
They allow you to imagine any pattern whether you start from scratch or work on an existing model. Most of these programs also offer functionalities for creating a 3D model, visualization, or even simulation before printing.
Are free online industrial design software any good?
When you learn more, you will understand that each CAD software has its specificities. The fact that these pieces of software won't cost you an arm and leg, it doesn't necessarily mean that they're no good. If anything, being free while providing you with such heaps of value is a huge advantage.
In this article, we have collected some of the top free online industrial design software for you to check.
And we are starting the countdown with the easiest, which has the most user-friendly interface. BlocksCAD is 3D modeling software that has been developed to help children use OpenSCAD, another piece of software that we will see later in this article. It means that EVERYONE should be able to work with OpenSCAD and master its commands. The design can be represented by colorful blocks piled together like LEGOs.
Once you are satisfied with your work, you can render your 3D model for assessment. The final design is then saved in OpenSCAD or STL format.
Put in mind that it's not always easy to model with BlocksCAD. For example, to design a flowerpot, you need to create two cylinders of different diameters and then connect them with a transformation by subtraction.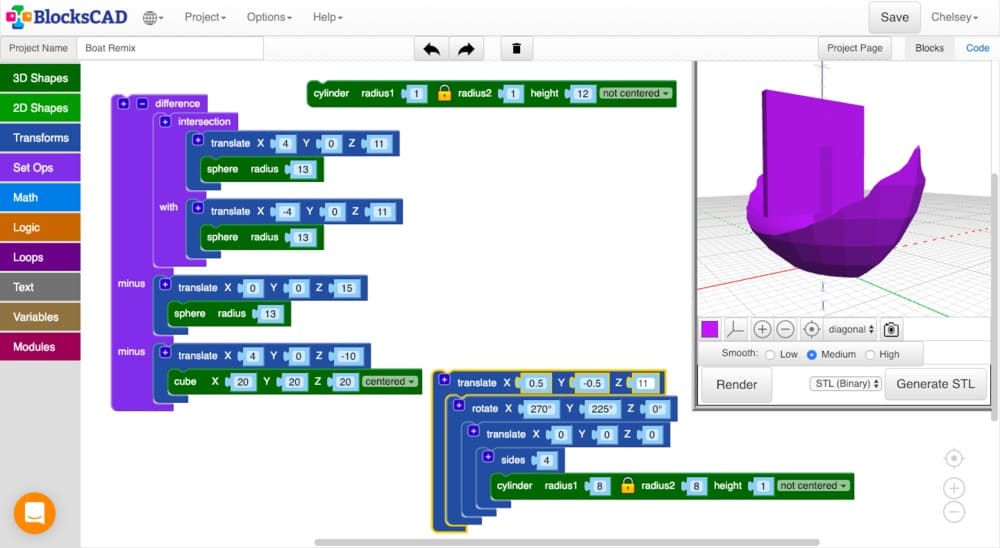 If the program expects you to combine blocks of code consistently, you can be sure that you are creating valid OpenSCAD code because BlocksCAD knows exactly which blocks of code are compatible with each other.
Along the way, you can easily get familiar with BlocksCAD and view the raw code to understand how changes in your blocks affect the 3D model and the code itself.
This program is good for kids who want to get started in 3D modeling and anyone who can't use OpenSCAD.
For an excellent choice for students who are embarking on 3D modeling, Leopoly is an accessible gateway to this, particularly for complex art. Created by ZSpace, the free online platform that intended to train novice designers in the creation, customization, and preparation of 3D models for 3D printing.
To be fair, let's admit that Leopoly is more of a 3D sculpting tool than an outright CAD program, but for an entry-level program, it shows newbies just what can be done when it comes to creation.
This program, available through any browser, has a built-in library allowing users to search for existing projects that they can then reuse.
Some pieces of software, including SculptGL, offer an alternative to classic 3D modeling: the "sculpture" approach. Most of the commercial options on the market have fairly steep learning curves. SculptGL, on the other hand, only includes the basic tools you need and allows you to preview the 3D sculpting process all through your web browser.
Don't try to create a high-resolution mesh from the start, but create levels of detail step by step. The first step is always to define the silhouette (arms, heads, limbs) in a broad outline using very wide brushes. Then you can switch to smaller brushes and sculpt big details: pronounced muscles, defined fingers, and more. After that, you can use finer brushes to add complicated details like wrinkles or scars.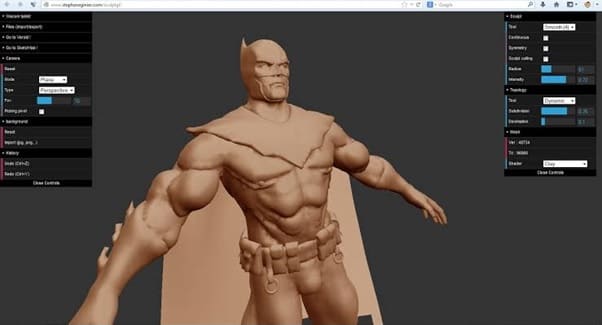 As this 3D software is free, its tools are limited and its complexity is minimal. For all the curious people who want to get started in 3D sculpting, this is the best 3D modelling option. But if you want to improve your level, try ZBrushMini.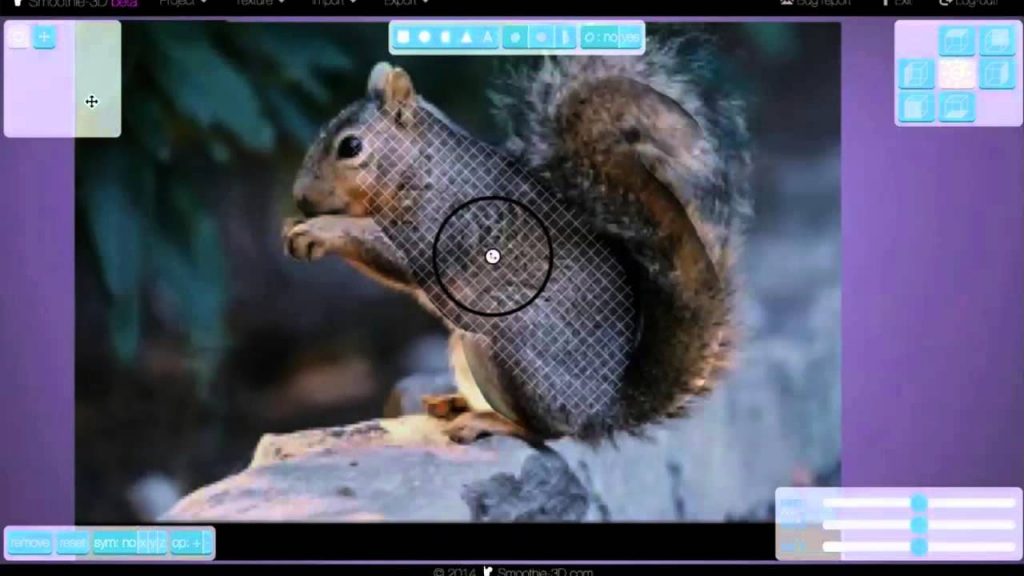 Smoothie 3D is a free online industrial design software and modelling tool designed for artists and designers. Once you register, you are to be taken to an intuitive and very easy-to-use online interface.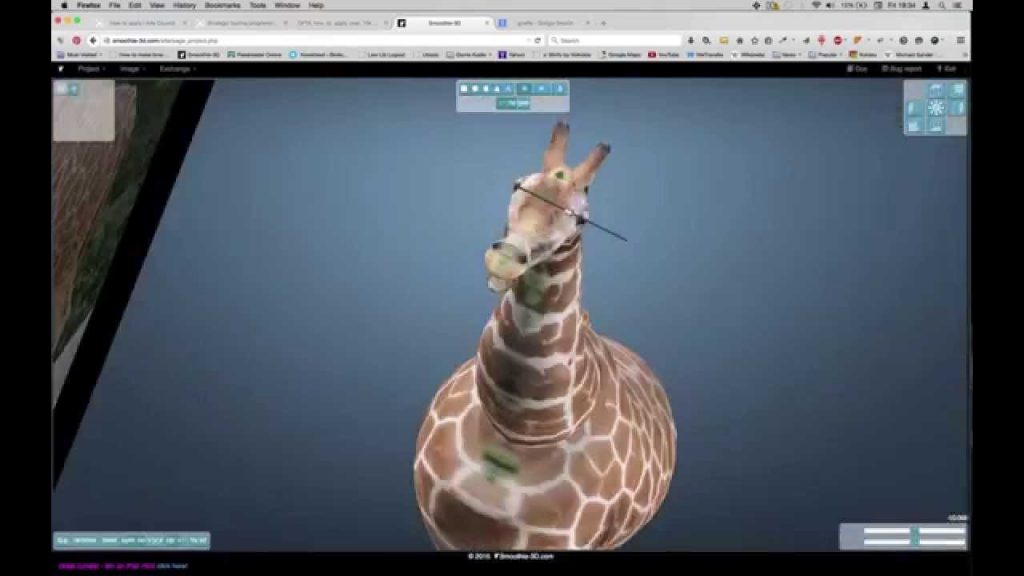 The most significant feature of Smoothie 3D is its ability to create 3D objects from a 2D image. In other words, you can import a photo or an image and design simple 3D geometric shapes on the 2D object. The new 3D object thus created, containing the 2D image transformed into a 3D model. It can be modified, flipped, and even stretched or enlarged to obtain a realistic model.
It is possible to import OBJ and STL files and export your projects in OBJ, STL and VRML 2 format.
In Smoothie 3D, models are designed with primitives (cubes, cylinders, spheres, etc.) and text blocks, the size of which can be adjusted according to your needs. If you want to create and combine these simple shapes, you will find tutorials with step-by-step instructions or just click on the shapes in question. More complex and interesting shapes can be achieved by applying a brushstroke to the model. Other functions include translation and rotation on the three axes as well as the combination of symmetry operations.
Tinkercad can be considered as a free online industrial design software purchased by Autodesk. Using a set of basic modeling operations lets you put these objects together to create complex primitives.
But, Tinkercad has a lot more to offer; it offers shape joining and removing features. After mastering these basic techniques, even newbies to this 3D modeling software can produce impressive results.
In addition, Tinkercad is more than just 3D software: you can use it to create your electronic parts and to code. For example, thanks to the Codeblocks editor, users can create 3D objects from instructions (therefore code) that they have defined.
This mix of code and design allows students and novice makers to learn about computational thinking and automation. TinkerCAD also includes an editor to help users understand how electrical circuits work, aptly called Circuits.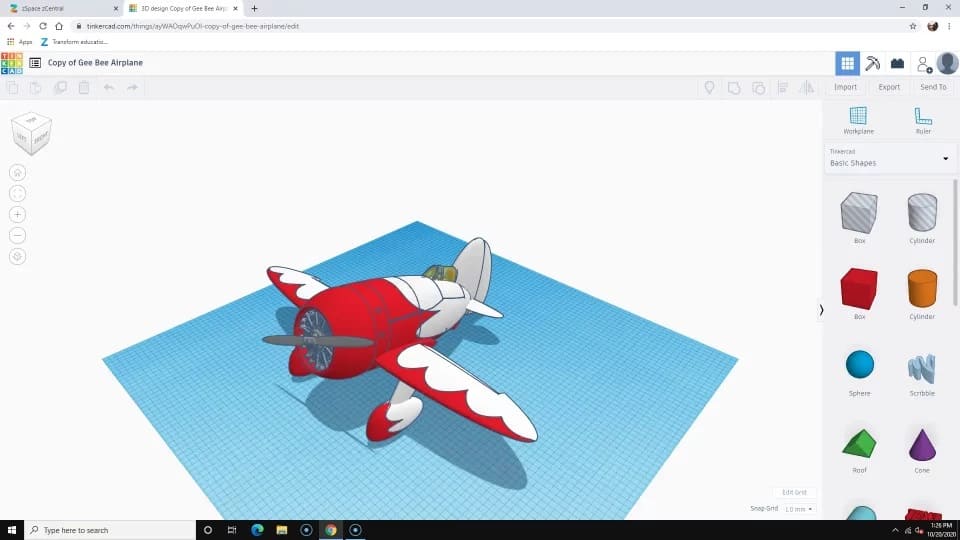 If you're looking for free online industrial design software to get started in modelling, you'll love Tinkercad's intuitive approach, which lets you understand the most common concepts and tools in 3D modeling programs. This free 3D software can also be used for laser cutting.
The self-proclaimed "web leading 3D cutting and modeling software" SelfCAD offers an all-in-one solution to manage the entire process from design to 3D printing. It revolves around a 3D modeling application that makes it possible to produce printable objects with complex designs.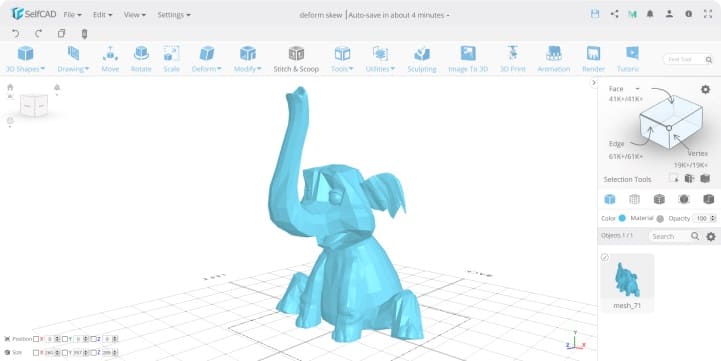 With an intuitive graphical interface and tools that work as easily as those in TinkerCAD, anyone can jump in and start creating. You can also upload a 2D image, which will serve as a template for your work. In addition, this free online industrial design software comes with shape generators, so there is no need to model complex structures, such as screws, nuts or even spirals from scratch.
But what makes SelfCAD interesting as a free 3D piece of software is its ability to prepare 3D models for printing, providing a die-cutting tool and routing the G-code to your 3D printer.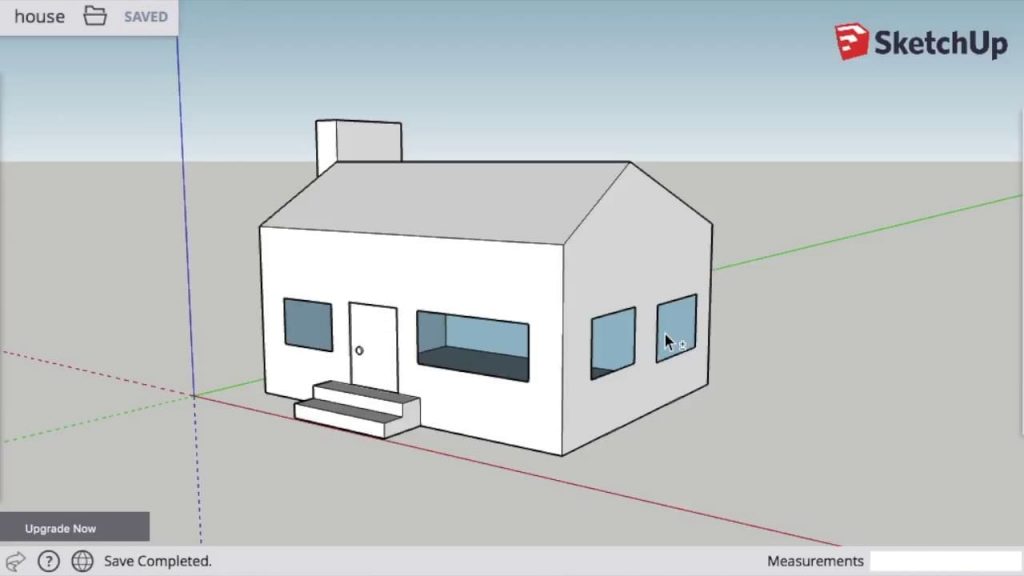 What strikes you the first time you use SketchUp Free is its neat and well-organized interface, which is accessible through your web browser. The features it offers are unlikely to leave beginners at a loss. It is indeed easy to grasp the basics of this program thanks to its intuitive tools that allow you to navigate and sculpt with precision in the 3D view. You will be able to create simple 3D printable models from A to Z after just a few hours of learning.
SketchUp is the kind of software that knows no boundaries in creating designs. The software offers a great deal of features like layout design next to the surface rendering in numerous styles.
SketchUp Free offers its users 10GB of cloud storage on Trimble Connect, a platform for hosting 3D models online, to easily access their designs or participate in collaborative projects.
But, don't get me wrong, SketchUp Free doesn't just offer basic 3D modeling. It also encourages users and third-party companies to create extensions, most of which are free.
Once you improve your skills with the basic functionalities of this 3D software, you will be able to move up a gear while remaining using the SketchUp thanks to the paid version SketchUp Pro, which is a more complex platform intended for professional use.
Vectary is an easy-to-use, online industrial design software available at a reasonable price or you can use it for free with limited functions.
It is possible to customize already created models or to realize your project from objects made available for you in the integrated library.
In addition, Vectary emphasizes collaboration between users: all models are saved in the cloud and can be easily shared. Invite other users to collaborate or view your projects and watch your friends, classmates, and colleagues work in real-time.
In the free version, you can create 3 personal projects and use many features of the 3D software, such as generative tools, advanced object lists, dark mode, and collections in the library.
But to export projects, you must subscribe to the premium option. However, users can integrate their 3D models for free on their blog, site, or client presentation. Moreover, students and teachers can obtain a free "Education" account.
A powerful suite of quality CAD software developed for enterprises, and it offers a free plan, offering unlimited public documents for open source designers.
It is aimed at business-level users who want version control and collaboration. Onshape is available through the cloud as Software as a Service (SaaS). It works on almost all operating systems, even on phones.
Unlike other CAD software, with Onshape, all team members have instant access to the same CAD system and data in a common cloud location. Onshape also provides the ability to manage a master design without the need to save copies or navigate through multiple file versions.
Onshape has a free subscription for educators and makers, but all designs made through a free account are available to the public.
Onshape has many capabilities:
Design parts and assemblies quickly using a modeling environment.
Get assistance from the Design Guidance function for complex problems.
Manage product lifecycle to improve productivity.
Collaborate to improve efficiency and quality.
Crowdsource conceptual design for cost reduction and innovation.
Access marketplace to 3D print your components.
Continue detailed design with specialized applications part of the 3DEXPERIENCE platform.