3D printing is a great new technology. It enables you to transform ideas into realistic 3D models that you can touch. This technology has multiple types, including Stereo-lithography (SLA), Fused deposition modeling (FDM), Selective laser sintering (SLS), and Electron beam melting.
The pieces of software—in general, computer-aided design (CAD)—create 3 Dimensional objects through the layering method. We've covered 3D printing software in general before, but today, we would look at those that are beginner-friendly. It's because choosing good 3D printing software for beginners can be quite daunting, especially with the abundance of choices available on the market.
What are the different types of 3D Printing?
3D printing also involves composite or biomaterials layering materials to create various models in size, shape, and color. It means you have to fill in the type of material and the color also to print. We covered the history of 3D printing before just to show you how much it evolved throughout the years. Additionally, there is an optimization of the models before the printing to assure that the design won't break up during the printing process. You can find multiple useful features in the 3D printing software such as:
Fused deposition modeling: It uses a thermoplastic material to create a printed shape of objects.
Slicer to convert 3D objects into specific printer instructions.
G-code is a programming language with commands to move parts within the printer.
In addition to parametric 3D printing to specify individual parameters of your model, such as lengths, widths, and heights.
The Key Features of 3D Printing Software
A lot of 3D printing software exists in the market; therefore, you need to know all the different software that exists and what it offers, so you can choose one based on your requirements. The most important things that you should check and take into consideration are the following elements:
File Format: 3D printing software should support multiple files format to import and export files and to add elements easily into the 3D model.
Collaboration: The software that has the cloud option will help you collaborate with other 3D software, and you can also open and print your model from anywhere. For example, Blender software for 3D printing.
Customization of the features in a piece of software helps you customize various features, such as sculpting, edit history, and others to create a stunning 3D print.
Scale: Software with tools for adjustment helps to scale your design to have a 3D print in multiple shapes and sizes.
Simulation: This feature helps you find errors and gaps in your design at the beginning of the work.
How to choose suitable 3D printing software for beginners?
There are other factors that you need to take into consideration when choosing the 3D printing software, including:
Learning curves: some 3D printing pieces of software are complicated to use and the learning curves can take time. That's why you need to make some research about the level of learning curves and also the time required for you to use the software efficiently.
Features: The more advanced features the software has, the more it is expensive.
The budget: A very important point when choosing your 3D printing software is the budget. If you are a beginner, a student, or on a low budget you can start with an open-source piece of software that you can find for free and a lot of them offer very advanced features just like the software that you would pay for.
3D printing software belongs to three main groups, but they all share the same point: 3D printing. Some software offers the possibility to model, others can be used as a slicer, or editing and repairing STL software.
Slicer and 3D Printing Host
1. Cura
It is an open source 3D printing software. It's a very famous 3D printing slicer, and it is widely used by designers. In addition to that, the software is simple and easy to use, and it is completely free, which is a great option for beginners. To use the reconfigured printer quality settings, you need to push the recommended mode. And for more precision in the work, you need to switch to custom. The software can be used as a 3D printer host as well as to directly control the machine. You only need to connect the machine to your computer during the process. Cura can also be integrated with Solidworks and Siemens NX.
Official Website: https://ultimaker.com/software/ultimaker-cura
2. Prusaslicer
It was created and inspired by a piece of software called Slic3r. However, Prusaslicer is less complicated, and it is highly recommended for beginners. Not to mention that it's a free 3D printing software besides being open-source. The interface of the software is different from the original version of slic3r. It also offers multiple features, such as multi-material support, customizable support structures, and layer height functions.
Prusaslicer has also 2 main functions: it can be used to slice resin printers or FDM. You can also switch to different modes according to the level of work you require. The software has some features original from Slic3r, and it is compatible with it.
Official Website: https://www.prusa3d.com/prusaslicer/
Modeling and 3D Printing Design
1. Tinker CAD
Great 3D modeling software. It's perfect for beginners. The software Belongs to the CAD family. It offers a lot of features different from other 3D printing software, such as the ability to models using blocks and different shapes. The software has a huge library full of a large range of editable shapes created by users. The software has a direct collaboration with 3D printing services, and it is perfect for beginners in the design and 3D printing world.
Official Website: https://www.tinkercad.com/
2. Sketchup make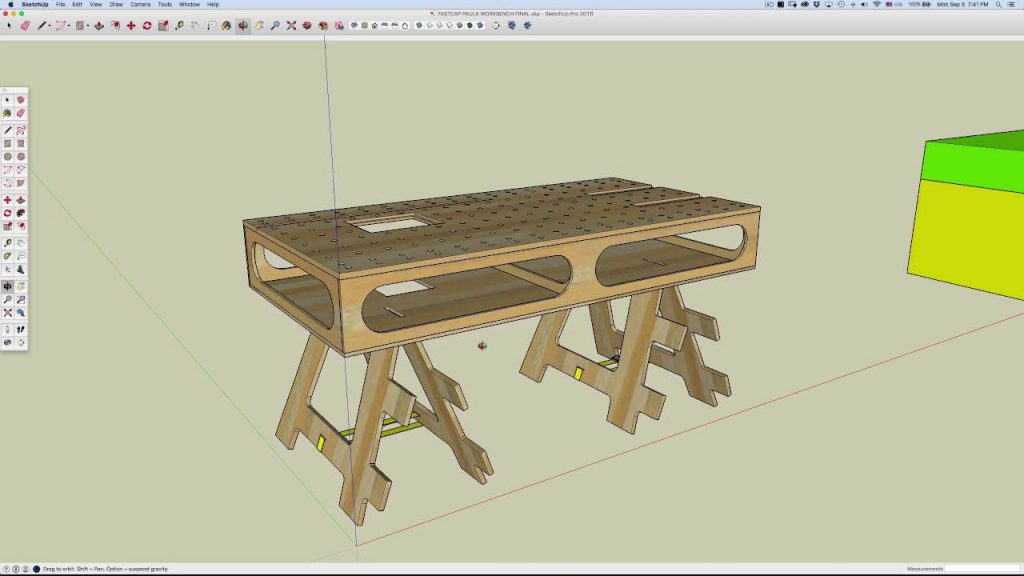 Sketch up is one of the easiest and simplest software to use in modeling and design. The interface of the software is simple. The tools and commands are also direct and easy to use; it doesn't take a lot of time to get familiar with them. It is a very famous 3D printing software as well. You also can customize the software by adding multiple plugins according to the type of work. It will make your work easier with higher precision and details.
The software has a free version and a paid one (Sketch-Up Pro). Both of them provide great 3D features for modeling and printing. Additionally, you can download for free the STL export module to use it in 3D printing.
Official Website: https://www.sketchup.com/products/sketchup-pro
3. BlocksCAD
This software was made to be a base for beginners in order to use later OpensCAD. The interface of the software is very simple. All the commands and tools related to the editing and the transformation of the model are represented in blocks. Every color represents a different command. Codes in BlocksCAD are fully compatible with OpensCAD. In addition, you can import your model to OpensCAD and make the necessary modifications. BlocksCAD costs 149 dollars per year. The company has a YouTube channel especially for tutorials to help you learn the software properly.
Official Website: https://www.blockscad3d.com/
4. Morphi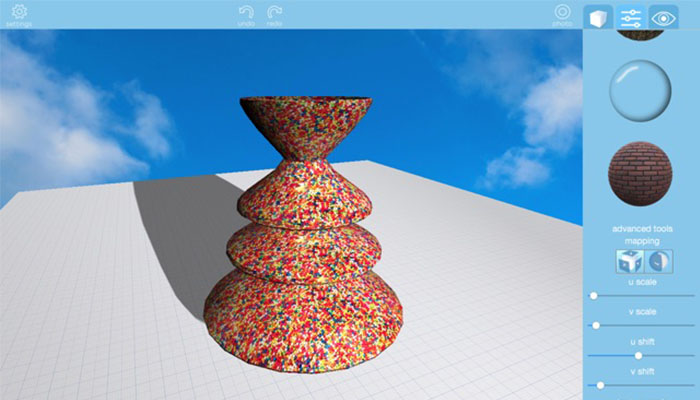 It is an application that has been developed by a startup in New York to use it in tablets. It's a great application to create 3D models. Morphi has a rich library full of models to decorate and complete your 3D model. The application is available for free, but you need to pay if you want extra features and tools as well as to open some 3D models.
Official Website: https://www.morphiapp.com/
5. 3D slash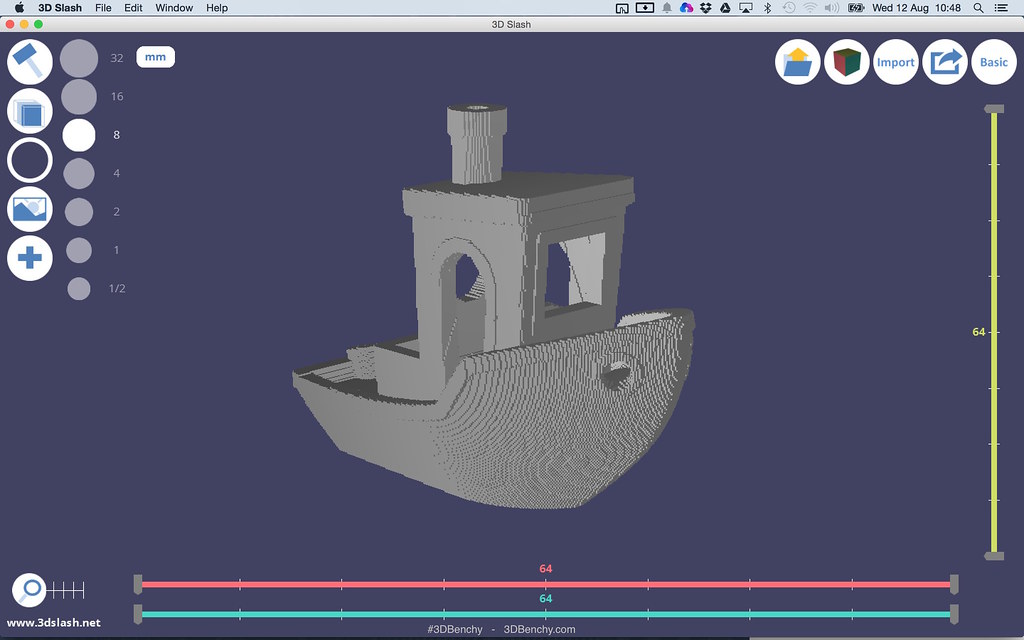 It was inspired by a video game called Minecraft, The software was created in 2013 by Silvain Huet. The work of the software is based on blocks just like in the video game 'Minecraft'. It has great features to help you model your object. You can also use a picture, trace it, and transform it into a 3D model. This software helps you transform your imagination into a reality. Moreover, 3D slash works with a resolution of 0.1mm, which is amazing.
Official Website: https://www.3dslash.net/index.php
Edit and Repair STL Files
1. 3DprinterOS
It's a cloud-based software for 3D printing management. The software has multiple functions, including delegation as well as print control with an app-based plug-in system to analyze and repair STL. The software has a starter package for free that enables you to take advantage of multiple features, such as view toolpaths, Print Gcode, and monitor printing progress remotely. If you pay 15 dollars per month, you will get access to other features, such as sharing furniture besides sharing projects and customized support. Additionally, there is an advanced version made for educational purposes for students and teachers.
Multiple industries use this software because it is very quick and easy to use to take an STL into a printed object. It can be used in manufacturing, 3D design, education, and university.
Official Website: https://www.3dprinteros.com/
2. Meshmixer
It's a very famous 3D printing software. It offers a lot of advanced features, such as editing, repairing STL files, and 3D viewing. Meshmixer can also detect problems and errors to correct them before printing so as to avoid any issues when printing. The most famous features offered by the software are drag and drop mesh mixing, 3D patterns and lattices, support structure benching, hollowing, and Mech smoothing. This software can be used to model an object in 3 dimensions, prepare it for modeling, or even to fix up a 3D scan.
Official Website: https://www.meshmixer.com/