Freelancing is a common source of income for many 3d artists, and most of those 3D artists have experience in freelancing either full-time or on the side.
Freelancing in any field can be tricky and certainly requires that you have skills that hopefully will allow you to provide services for the market.
But does that mean that it requires that you have solid experience and some connections to be able to make money? and does that experience have to be a result of working in a job or industry for many years?
Generally speaking, Is Freelancing Good For 3d Artists?
Freelancing For beginners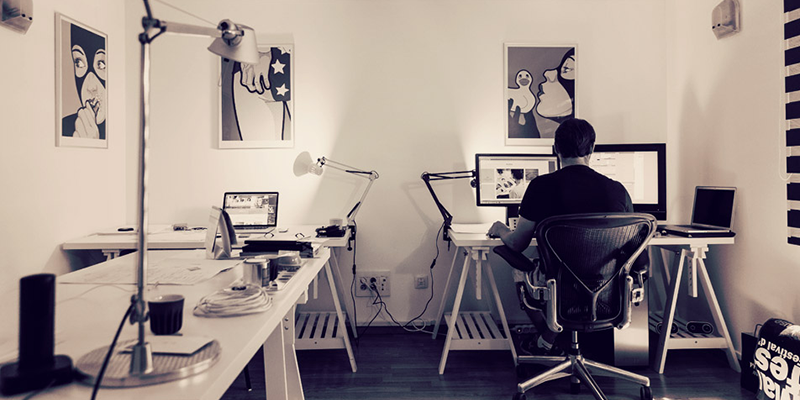 Freelancing is most certainly not for someone who only has very basic knowledge with little or no market experience. Although in most cases beginners jump to this world with the minimum level of skills working on jobs that pay next to nothing.
The thing as a beginner you often start by doing something wrong but as you go, you keep learning and improving until you become confident in your skills and able to finish freelancing jobs and get paid.
Check our article on how to sell your 3D models:

/https://inspirationtuts.com/how-to-sell-3d-models-make-your-first-100/
Freelancing For Professionals
Many 3d artists have been working as a freelance artist for many years, they get to work on the best deals that can be found on freelancing sites which is good but not good enough to satisfy the financial needs for a lot of them.

professional freelancers can work on different projects depending on what their skill set it can vary from hard surface modeling, modeling characters, doing visual effects, animation work, architectural visualization and so on.

By this point you have enough experience that allows you to know how to price your work, negotiate with clients, networking and so on. As an experienced 3d artist you have a little bit more control over these aspects of freelancing which allows you to put your hands on more opportunities, and charge decent amounts of money compared to what beginners at the very bottom would get.
Freelancing For Industry Experts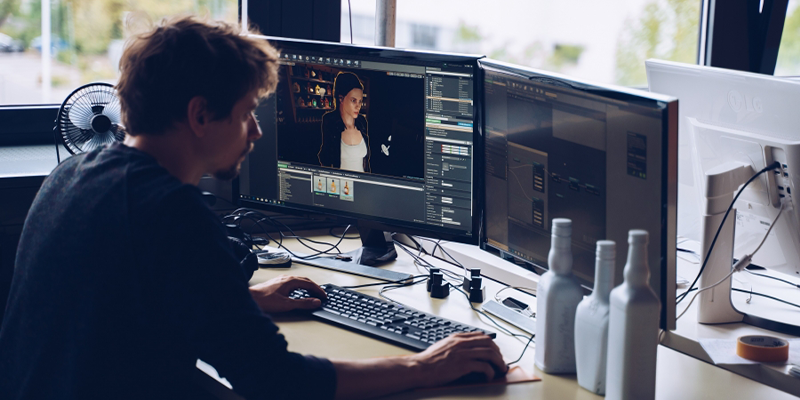 Working in the industry whether it be game development, VFX or animation is one of the best ways to make a living as a freelance 3d artist because as we said before you will be able to know people inside the industry and have their trust after you worked with them or knew them somehow during the years you spent in the front lines.

I am not trying to discourage anyone but I personally think that this what you want to do if you really want to live a good life as a freelancer. Because first, you will have to push your skills to the maximum level to join and sustain a job in the industry which allows you to know everything you need to know in addition to having an insane advantage over the majority of freelance 3d artists in the marketplace.
Specialists VS Generalists
Most freelancers remain generalists. They offer their services to any client who is willing to pay their fees. It's possible to always remain a generalist freelancer and earn a nice amount of money. Some of the good things about being a generalist are the Diverse projects you will get which means you'll never grow bored.
There will be a larger stream of prospects inquiring about your services. Clients don't expect you to be intimately familiar with their industry. and will naturally discover a particular industry or market you can then later specialise in rather than forcing a decision at the beginning of your career.
But on the other hand, it's harder to become known for something specific when you are a generalist, which can make marketing, selling, and branding more laborious. Some prospects will demand industry/market experience or knowledge. You're more likely to attract bad clients like people who can be price conscious or time wasters.
A specialist 3d artist is perceived as more knowledgeable than a general freelancer even when they are tasked with the same project. Some specialists are ultra-specialists. They might only cater to a tiny niche of potential clients, like artists who are specialized in modeling creatures, robots and so on…
Generally speaking, specialists make more money. A brain surgeon earns more than a general family doctor, for example. You're able to stand out from a huge crowd of freelancers which is one of the worst things about being in this field.
Specialists are held in higher regard by clients wanting someone experienced in their industry or field (especially with a good portfolio). The inquiries you receive will be from your ideal types of clients and will likely convert well.
When you're familiar with an industry/market, you spend less time researching and can, therefore, work faster and earn more as a result.
But also, on the other hand, Working on the same type of projects week in and week out can become boring and stale if you are not really in love with being a 3d artist. You're likely to see fewer inquiries, at least in the early stages.
Young Vs Old Freelance Artists
It's true that you can make a decent amount of money but the fact that freelancing is highly competitive and unstable makes it a better option for the young artists who are still figuring their lives out.
I mean 3d artists who are still in their 20s because they can afford to not work when there isn't any work available but it is not the case for someone who's in his or her thirties because most likely they are married or they have a family to support so as you get older this lifestyle might not look as good as it looked like before when you were younger.
I am not saying that as an older freelance 3d artist you are not able to do this type of work or it is not good or something like that but I am saying that you have to change few things moving forward to be able to sustain your lifestyle, which leads us to the next point.
Part-time vs Full-time Freelancers
I think that whether you work as a part-time or full time freelance 3d artist depends on a bunch of factors, one of them is the stage you are in right now in life like I said before.
Freelancing full-time in your thirties and beyond especially if you have a family is not the best idea because artists in this category need more stability in their lives unless they are doing something in high demand areas of their work or they are industry experts that studios fight over.

What I want to say is doing freelance work full-time is great but not all the time because of the turbulence you will experience at some points.
Many freelance 3s artists do it part-time in addition to having a job that they rely on to keep money coming inconsistently. It does not have to be art-related but in a lot of artists, it is. You can teach 3d for example or work for a company that needs some kind of 3d artist and it does not have to be a professional studio.

Freelancing on Freelancers websites
This represents the very bottom of the food chain and it is more than likely to contain a lot of opportunities for most people who don't have experience. generally speaking, 3d artists will find plenty of work here.
Even though what you are being paid, for the most part, is going to be scrapes, a lot of new artists to freelancing make the assumption that they are going to have easy clients!
And this actually a common misconception about freelancing. Actually, any field that has a ton of competition can be hard to put your foot in the door especially in the beginning and especially if you don't have experience in the field itself in addition to having knowledge that you cultivated by working with clients over time.
The fact is, the less a client is paying the more likely he/she is demanding. This part of freelancing needs a lot of do's and don'ts that we will talk about in another video.
generally speaking, many 3d artists who have walled the path don't recommend, actually they prefer that you avoid freelancing on websites like: Freelancer or Fiverr or any website that offers low paying freelancing jobs especially when you experience that can be something that can be considered something valuable for employers.
This can be true Even if you live at a country where the currency exchange rate is low because in the long run, this route of freelancing can not be sustainable in the long run which one reason among many.
This can work sometimes if you find something that you could streamline or automate to make very quickly and is a service you think is on-demand,
This can work because small prices at a massive quantity can be a very good source of income that we should not underestimate.
we will talk more and more about this as we dive deeper into this topic.
Freelancing remotely to studios
This kind of freelancing is for the special forces of 3d artists, guys who went to war and came back.
I mean those people have what we call a solid experience.  This one is a lot tougher than what you might think,  people like to work with people they know and can see in front of them, despite all the tech developments, a studio will most certainly prefer to have all the team in one place.
Usually if you work with few studios and establish confidence and they know you very well, you could later work with them remotely which is your best chance for remote work.
That's why we said that you need experience in the industry to be able to get a freelancing opportunity with studios because they need to trust you and you will most likely need the advantage of knowing them in person or having worked with them before.
Also if you have very special skills, a studio might consider you since you are one of the best in it in the world, maybe they only get this once in a year type of project that you have done something very similar to; so they send it your way. But it is very challenging as there is usually no shortage of 3D artists locally.
But if you are good enough that you become well known in something, then it's possible you will be asked for a project every now and then by a studio.
Other than missing out on the real face to face communication which can really improve the efficiency, there are also a lot of difficulties in making sure the work gets done on time and the software and pipeline you are using is compatible.
It is hard when it comes to trying to integrate a lighting or compositing artist not in the same location, only for them not to be available when the next project comes around after you have finally set up a functioning workflow. Which not a thing for studios that's why they try to work with artists under the same roof.
The subject of freelancing is complicated and has a lot of nuances, so we will try to break it down so everyone gets a clear idea about the topic from the position they are in right now.