If you are thinking about selling 3d models online and generate your first $100, there are a lot of things that you should know if you don't have the necessary experience yet.
If you want to stand out from the crowd, you have to be different and unique in this saturated marketplace to create what we call a competitive advantage to dominate a certain section or niche in the 3D models' marketplace. 
In this video, I will give you tips that you can rely on, on How to sell 3D models and make a good profit out of it.
Choose your niche
Creating 3D assets based on your experience or the industry you work in, may give you an advantage, and can help you find your target customers easily. One of the most important things to do if you want to be successful is very simple, which is to fight the temptation of modeling anything and everything. You must choose a category in which you will keep creating as many 3D models as you can.
For example, if you have chosen car modeling, Characters, weapons or anything else keep working on similar models because this what will help you see better results if you are good in the field, and if you want to branch out a little bit you can create things that are related to what you are creating. Because the clients that buy from you will probably find the new models also interesting for their projects.
If you are completely new, you can actually test different things to see what sells better and what does not.
Staying in your niche will help you be faster at creating new models because you don't have to learn how to search for reference images, the way to model these models, how you will texture them, and so on. You can even use the same parts from the older models in the new models to save time and energy and since they are the models that you modeled yourself you will not have a hard time doing that.
One of the signs of being one of the good sellers is when customers think of you when they want something similar to what you sell. They'll be more likely to return directly to your store, rather than wading through hundreds of results in a general search. and that, in general, is called finding your niche and being very good in it. 
There is a very important thing that you have to avoid which is the saturated or small categories where there is average demand but a huge amount of supply because everyone is trying to sell there. 
A good thing to do is to avoid these saturated categories and to invest your time in modeling complex and original models, that you can sell for a higher price. 
Quality vs Quantity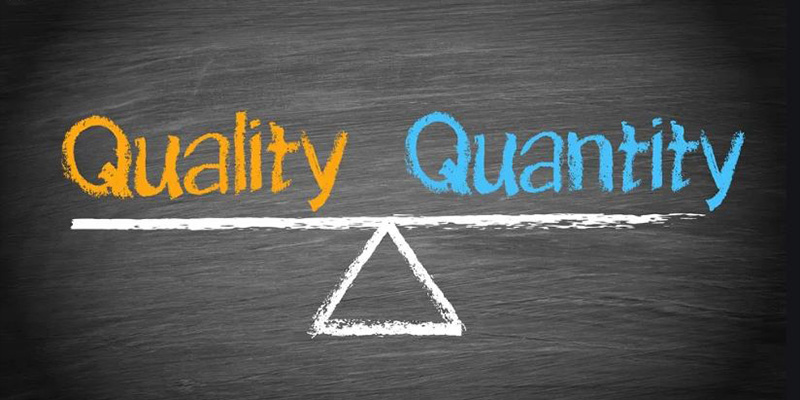 This is a very important point to discuss if you want to learn How to sell 3D models online. The truth is that if you are a beginner 3d artist who does not know a lot about what the market needs and his or her work is of high quality, I recommend working on becoming a better 3d artist instead of wasting your time making things that no one is going to buy.
probably a lot of people don't know that the majority of 3d models are not even average when it comes to their overall quality. So, if you spend the right amount of time sharpening your skills it will give you an edge when you jump to the arena of selling 3D models.
Pricing
 Your pricing should not depend directly on your investment in time, money, and effort. because this is not how things work. Artists or studios that will buy your model are trying to save money, time, and effort by buying your model so make sure you will help them do that.
For example, a model that takes a 3D modeler in a studio one day to finish will cost the studio about $200 but you don't want to sell it for that price because otherwise, they are better off making it themselves. You want to sell it for example between 20$ to $50 to save them resources and manpower. And you will make your $200 and more over time by selling your models multiple times if you are a good 3d artist.
 When you put your model for sale, you need to adjust your price according to the marketplace for several reasons. You have just to look at similar products of the same quality that people are selling to determine a reasonable price for your model. This way, you will make sure that you are not undercutting each other in the marketplace because this will hurt sellers in the first place by devaluing the importance of their art.
Timing
Before you start selling your 3D models, you need to take advantage of what is in high demand in this particular period of time. We mean by that period of the year, that a specific type of model or niche sales go up, so you have to choose the period or the time of creating certain models.
Some marketplaces offer tools or analytics that can help you find out what people are looking for. And if you can supply some high-quality models to fill the demand you will probably make good money.
Checking errors
One of the important things that you should always do is that you don't publish the model until you're sure it's error-free. Even if it is a problem that does not affect the final render of the model, because it can disrupt a customer's workflow and possibly result in a refund. 
To make your clients are happy, it's better to make sure that models are of high quality and that buyers will not have to redo your job. For example, your models need to be UV unwrapped correctly because it ensures that your UV map is distortion-free and arranged logically. You'll save your clients time and effort since a lot of purchased content ends up retextured and tweaked to fit the client's needs. The second, thing is naming your layers and groups because it is good for helping your fellow artists do their jobs easily. 
There are only a few things that can waste precious time like wading through unnamed layers or groups filled with objects named using meaningless names that don't refer to anything. There are other things that we will talk about soon.
Scene setup
 You should pay attention to cameras and lights because that can help to render and showcase your model better. Some customers want to render a model exactly as it is shown in the previews, so it is helpful for you to leave cameras and lights in the scene, so there will be no problems when it comes to what you are going to deliver and the vision of costumers.
Presentation
Presentation is another key step that you need to do correctly to be an efficient seller. If you want your model and stand out among thousands of other sellers, set aside the necessary time to make it look really good. Most people include one or two rendered images and call it a day. But you need to go above and beyond to make your models stand out. Take the time to set up a great studio lighting rig, and follow these tips to make your renders as photo-realistic as possible because You can never give the customer too much information
Once you have a good studio rig you can re-use it for all your models. Include images from every conceivable angle, including rendering a turntable as well. 
Keywords/tags
To be sure that your product will appear to your target customers don't select irrelevant keywords or categories because Most marketplaces give the option to artists to choose keywords/categories that are related to their 3d models. You should choose keywords that correctly describe the model you are selling. For the best search results, be sure that you only use keywords that apply to the model. For example, if you are selling a kitchen sink, don't use words like a dishwasher. If customers are searching for a dishwasher, they are not going to buy your sink model if it shows up in the dishwasher search because they're not looking for a sink.
As with keywords, choosing an incorrect model category will not help to generate more sales as well.
Polycount/vertex Count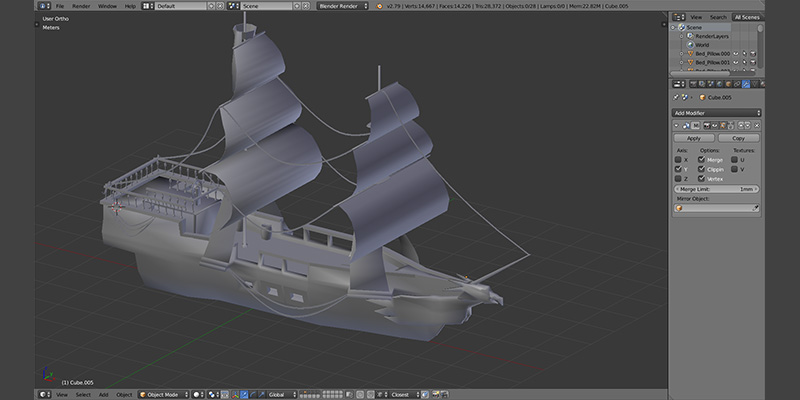 Another information that should be present is polygon and vertex counts. Some marketplaces require this information to be given before the model can be published because it can be a deciding factor when it comes to whether a customer will purchase your product. So, as a model designer, you should keep that in mind because the customer should know about this even if it isn't required. 
File formats
Upload as many file formats as you possibly can because This will make your offerings more versatile and will attract a wider range of customers. At the very least, always include an OBJ file, and an FBX since these formats are relatively universal.
Free models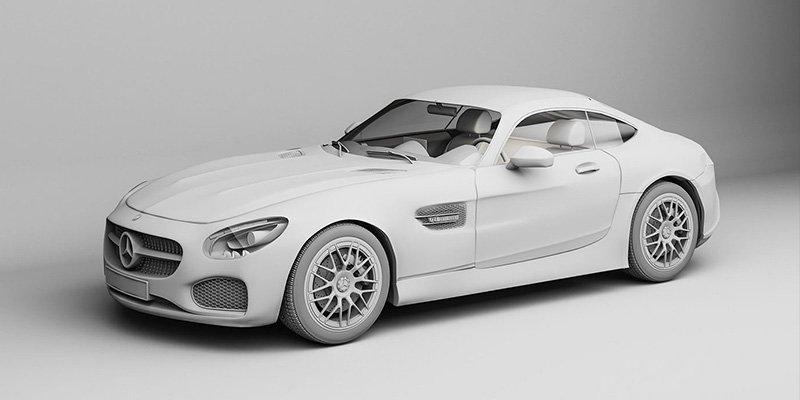 From time to time, is a good idea to give your models for free so potential buyers who are hesitant will have a better idea about the quality of the work you do especially if you have a professional background as a 3d artist
Reputation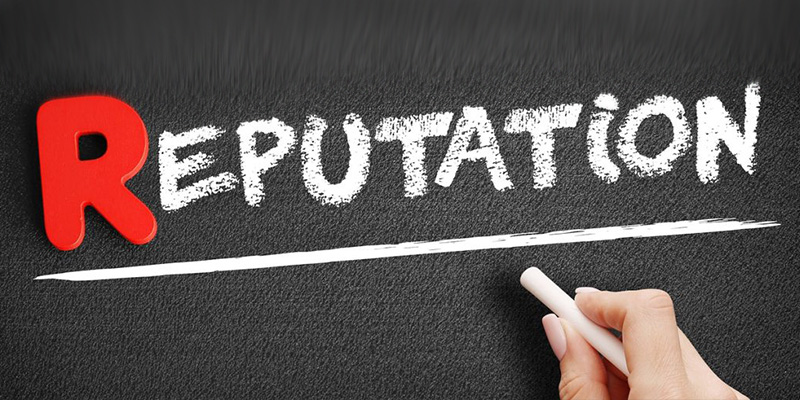 Don't try to manipulate the market by using renders that do not belong to you because False advertisement usually will end up in a refund and negative reviews, which will slowly but surely damage your reputation.
Anything that is shown in the preview images should be present when the customer downloads the model. It's important to explicitly state in your description what is and isn't available with downloadable files of the model as well because other relevant information can help a customer make the right purchasing decisions.
2 Types of Income
We can divide your income as a 3D Modeler to active income and passive income. The active one is to sell your services as a freelancer. Here you have to be well known so that customers will come to you directly and ask you to model specific models for them. It will be exclusive to them so no one else can buy it but you can put it in your portfolio or whatever. Sometimes customers don't care if you sell the model elsewhere, which is a great thing because this way you hit two birds with one stone. Compared to selling 3D models Freelancing as a Modeler is going to pay much more in the short term.
 The passive income in which you upload your model to a 3D marketplace and you wait until costumers come and decide to buy it or not, you can sell it over and over. This way, you are giving buyers your model and you sit back collecting your income. It can be a nice secondary income if you do it right but it's reliant on a lot of variables that can change effectively your income such as the quality of your model compared to its price.
Get your 14 Free Days of Premium membership on skillshare:
https://www.youtube.com/redirect?event=video_description&redir_token=QUFFLUhqbGJVU3kwbjlYR3JwYXIwUE5VYnlNWEU5U1MtQXxBQ3Jtc0tuNnlvU3lHM3RpTHFOQkYyQzhkYjlhY0MzbVZGM1FCS3ZjLXRmakJObkdYODBCRG1nNjZJWlV6SzBYWGtheDFZSVhZUTBvakZJSHVWYk1TZXZ5ak1QZmppc21hUUExZThtZjc1UkZ3Tm5LMG1uejhlRQ&q=https%3A%2F%2Fskillshare.eqcm.net%2FinspirationTuts