Cinema 4D is a well-known program for 3D work, It's a very strong piece of software that a lot of artists and designers rely on to get their job done whether for personal or professional work.
Today, we are going to talk about what it is used for and how it helps artists, and studios bring their visions to life.
1_Visual effects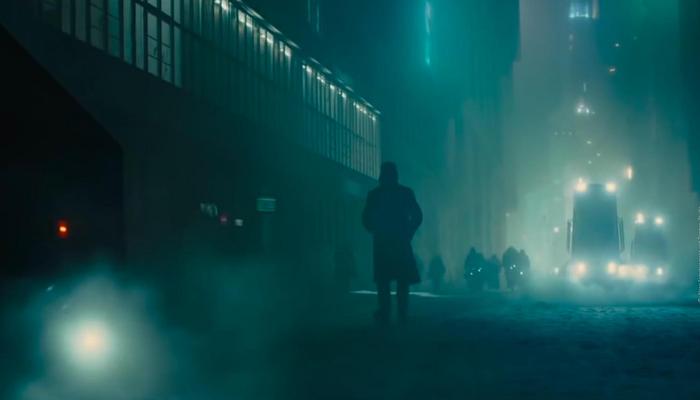 Cinema 4D is a 3D package that can be relied on when it comes to visual effects production and it offers a fantastic set of features for creating visual effects or what is known as VFX.  It can be used for creating visual effects and integrating them into live-action shots, and Cinema 4D has its fair share of live-action movies even some of the best movies were created in part using it.
One of the things that Cinema 4D offers to VFX artists is its amazing motion tracking tools, which allow them to track and solve a shot using the Cinema 4D Motion Tracker.  Also, it has important tools for animating geometry and cameras, creating materials, and lighting 3D shots.
Some of the best VFX heavy movies that were created using Cinema 4D are Spiderman 3, Inception, Tron: Legacy, Pacific Rim just to name a few. In addition to that, a lot of short films and amateur work are produced using this 3D program because it is well equipped for this type of work.
Also, a lot of VFX studios small and large rely on Cinema 4D to do a lot of work that is usually outsourced from bigger projects like movies or tv series especially in the last decade in which way more work for VFX artists became available because of the growth in the quantity and the quality of CGI in entertainment projects.
2_Advertisement
Advertisement is a big market for studios and artists using Cinema 4D that focus on this type of work. And in the same way that Cinema 4D can handle the different entertainment and design projects, it is used to produce professional Tv commercials for some of the biggest brands and companies in the world.
It can be used for previsualization, modeling, animation, effects, simulations, rendering, and motion graphics.
Studios show their clients what they are going to do for them using cinema 4d for previz just to give them a general idea of how the work they will do is going to look like as part of the pre-production for visually mapping out scenes. And when the parties agree on a certain direction the production begins which generally speaking is not very different than VFX or animation projects in terms of how artists use the software and of course in addition to the use of motion graphics.
One point we want to emphasize about Cinema 4D is the use of motion graphics in creating tv commercials or advertisements in general.
Cinema 4D is the best 3d package hands down when it comes to motion graphics because it has a robust toolset that helps motion graphics artists to generate amazing results using a palette of powerful tools that make it easy to create everything from flying logos to abstract effects. Clone numerous objects and create extruded text in a short period of time and with much more ease compared to the other 3d software.
https://www.youtube.com/watch?v=IhM94i5ekzY
Also, it is possible to Add Effectors to the mix and put everything in motion, and much more – often without creating a single keyframe! All this is perfectly integrated into Cinema 4D and offers a fast and easy workflow. And the good thing is that all functions are completely interactive and non-destructive.
3_Architectural visualization
A lot of designers and architectural visualization artists rely on Cinema 4D to get their work done because of its ease of use. Also, the modeling and rendering tools it has, in addition to that the huge amount of plugins available for its users particularly for this type of work which allows them to take their results to the next level.
Cinema 4d is especially used for architectural visualization and design work because it can be simple enough for people that don't have a lot of experience in 3d modeling and rendering, also it can be used for big projects by professional archviz artists or architecture firms.
In addition to that, there are some great plugins for rendering that can achieve outstanding results, like Vray, Corona, Octane, Redshift just to name a few. Some of them are new and others have been around for a long period of time.
4_Game development
There is a belief among artists who want to start the endeavor of game development, or even experienced artists that it is not possible to get very far using Cinema 4D when it comes to game development because usually, game developers recommend Maya or 3ds Max to make video games since they are the industry standard and they have been used by professional artists and the biggest game studios since the inception of modern video games.
It is true to a certain extent that using cinema 4d in game development has its limitations but this does not mean it's not possible to make video games using it.
A lot of artists are using Cinema 4D to work on their personal video game projects which is entirely a valid option because they don't have to be limited by what the industry requires as the main tool. Also, if they have been using Cinema 4D for let's just say VFX or motion graphics and they want to work on a video game project as a hobby it is entirely possible.
A lot of Cinema 4D game dev artists work in small studios developing indie computer or mobile games, which can be for the sake of playing or sometimes educational mini-games and they usually use Cinema 4D all throughout the entire process where a 3d application is required.
They use it for Modeling, UV mapping, rigging, animating characters or animals, level design, character design, and so on.
Also, another way that makes it possible to use Cinema 4D professionally and work on games for big studios, even AAA game development studios is if they outsource work and hire you as a freelancer for specific jobs especially when it comes to creating characters or assets because sometimes they can't do it all by themselves due to deadlines and often it does not matter if they use Maya and you use Cinema 4D. they just want the job to be done as fast as possible and they want it to be very good as well.
So, when it comes to the use of Cinema 4D for game development, If you want to make games by yourself or with a small group of people, Cinema 4D will be fine, and a lot of people do this. By the way, if your aim is to join a well-established studio, I mean studios that work on the AAA kind of video games you may hit some obstacles if all you know is Cinema 4D.
But still, it certainly is true that what you make is more important than the tools used to make it, and the concepts in 3D modeling do not change. Nonetheless, it does not alter the fact that you will be a less desirable candidate over the others that can do the same thing, but with something the studio is using, such as Maya or 3ds Max.
Overall, Cinema 4D is one of the best 3d packages out there for designers and artists to work on their creative projects from visual effects, advertisement,  architectural visualization, game development, and other fields as well.
One of the reasons why artists and designers prefer to use Cinema 4D is because it's a subscription as well as license based program and once they own it they don't have to keep paying monthly or yearly through a subscription, meaning it's perpetual, and they don't have to pay a large monthly or annual installment to use it.
Also, Cinema 4D has intuitive and easy to understand operations and logically arranged interface which makes it easy for beginners to jump right in and take control. And in general, it is considered to be more user-friendly by professional users and amateurs alike.
In addition to that Cinema 4D is known for its stability and the ability to deal with pressure through big projects. Furthermore, Cinema 4D offers numerous options for working non-destructively like parametric modeling, procedural shaders, textures and more.
But the number one reason in my estimation is its unique advantages and ability to create motion graphics.
Often times creating 3D elements for motion graphics doesn't require as much complexity as something like an animation for video games, movies, or modeling for a film. Maybe the thing you need to do is have some text spin around on the screen or have a 3D news banner form together from a bunch of smaller pieces. For someone who is new to the world of 3D, CINEMA 4D is really a lot easier to grasp and the learning process is oftentimes a lot shorter than that of other software.
While the overall tools in other software might surpass that of CINEMA 4D when it comes to modeling, animation, and even effects,  a motion designer needs to be able to create nice-looking work in the shortest amount of time. CINEMA 4D has begun to gain a lot of traction among the motion graphics community for its ease of use and powerful tools that cater to motion designers.
For example, CINEMA 4D has what is called CINEWARE built into the program. This allows you to seamlessly integrate your 3D scenes from CINEMA 4D straight into After Effects. It also allows any changes you do to the 3D scene to automatically be updated inside of After Effects. This is one reason why CINEMA 4D has found its home in the hearts of a lot of motion designers. Along with CINEWARE, which makes the work between CINEMA 4D and After Effects much easier, there is also the MoGraph toolset, which makes it very easy to create things like flying logos and simple effects.