Today we are going to talk about one of the most known software for 3d work.
We will try to answer the often asked question: what is 3Ds Max? and we will show you how it helps designers, artists, and studios bring their visions to life.
So, what is 3Ds Max used for?
1-Game Development

Making video games is one of the best things that 3Ds Max is known for, and this has been the case since a long time ago, back in the 90s and the early 2000s when it was used to create some of the most iconic games in the history of game development like Warcraft, Lora craft the Tomb Raider, Halo1 and Halo 2 to name a few.
For the most part, 3Ds Max is used in the game development industry to create assets and for animation work.
3Ds Max is very good for creating high-quality video game assets and modular game environments which is almost everything you see in the game.
Creating assets is usually done using different software to get the best out of each of them. 3Ds Max is usually used for modeling, UV unwrapping, but texturing is mostly done in specialized software such as Substance Painter.
Even though 3Ds Max is not known for animation, it can deliver great results nonetheless. Big studios use it and rely on it to get most if not all their animation work such as Ubisoft's Assassin Creed studios that used it to work on all the Assassin Creed's franchises, which are known for their great navigation and fighting mechanics.
Also, some of the best studios rely on 3Ds Max in part to create some of the most amazing video game cinematics, such as Blur and Unit image.
AAA Game studios: There are a lot of game studios around the world that use 3Ds Max in their pipelines because it has proven itself over the years that it can do good work and handle big projects. This software is trusted by game development artists and a lot of professionals use it to get their job done.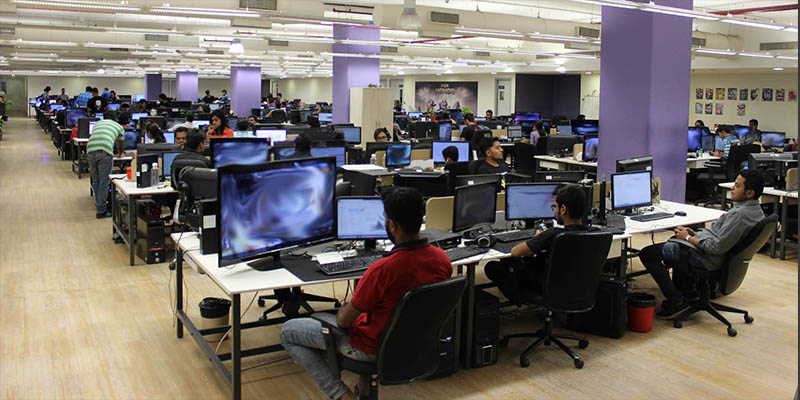 Indie studios: Also, a lot of indie developers use 3Ds Max even though there are other software for free like Blender, I  believe this is the case because pipelines have been built over the years around it, which means it became game development-friendly by having all the necessary tools and the support needed to produce good quality video games.
https://makeanything.autodesk.com/me-indie-faq-usa?_ga=2.91701530.1446065829.1613945021-1637942580.1613945021
Also, a lot of indie developers actually have industry experience, which means they worked for game-development studios in the past and now they are trying to work on their own games, and there isn't a better choice for them other than 3Ds Max because they know it in and out.
2-VFX for Film and TV

When it comes to visual effects for film 3Ds Max can handle several stages of the pipeline including pre-visualization, layout, cameras, modeling, texturing, rigging, animation, simulations, lighting, and rendering.
3Ds Max can be relied on to work on complicated scenes with tens of millions of polygons in realtime.
And it is very good for simulations using third-party plugins such as Thinking particles for particle simulation that can be used to generate a lot of different visual effects, also Fumefx and phoenix FD for fluid dynamics.
Autodesk is lately making significant progress in 3Ds Max's ability to create fluids simulations in the latest releases. Even though artists and studios rely on their own plugins or commercial plugins to create simulation effects, developing the native simulation tools of 3Ds Max is a good step forward nonetheless.
There are a lot of big studios that are using 3Ds Max currently in their pipelines to create amazing VFX heavy movies, and this was the case in the past as well, because it was used in part to work on iconic movies such as Avatar, 2012, and The Last Air Bender, just to name a few.
What is 3Ds Max feature that makes it suitable for VFX work, you might wonder? Actually, it is its ease of use and the number of plugins that can give a much better result than relying on 3ds max tools alone.
Some of the studios that are using 3Ds Max are Hocus Pocus studios, FumeFX, Scanline VFX, and ILM.
3-Animation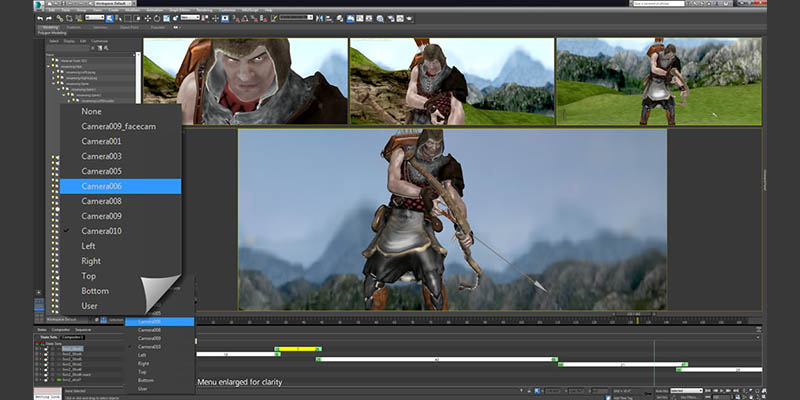 When it comes to projects that can be considered primarily animation work, 3Ds Max has everything necessary for professional production. So, it is often used by professional animators working on big-budget Movies, AAA video game cinematics, or indie films also by freelance animators.
Animation in 3Ds Max revolves around keyframing bone properties, making it easy to create complex and organic motion.
This software comes with two subsystems for animating character models: CAT and character studio.
Each is fully customizable with a wide variety of applications. Both are compatible with motion-capture file formats too. And together they provide a powerful means of animating complex and detailed scenes.
3Ds Max was used for the animated movie Planet 51, in 2009, starring Dwayne Johnson, which is about an astronaut that goes to a planet where some green people live. Also, 3Ds Max was used for other short films as well, but for the most part, the big 3D animated movie production companies such as Pixar, DreamWorks, and Bluesky have their own software to create animation films.
4-Architecture & Design

When it comes to architecture work you can use 3Ds Max or 3Ds Max Design, which is a special version catered for architects and designers.
For this type of work, 3Ds Max excels like no other software, due to the fact that Autodesk, the developers of the software, have been creating the Best CAD Software or computer-aided-design software since the 1980s, which means that they made sure that 3Ds Max is good for architects and designers.
A lot of architects and architecture firms rely on 3Ds Max to get their work done because of its ease of use and the robust modeling and rendering tools also the huge amount of plugins available for Max users for this type of work which allows them to get their results to the next level.
3Ds Max is especially used for architecture and design work because it can be simple enough for people that don't have a lot of experience in 3D modeling and rendering, also it can be used for big projects by professional architects or architecture firms.
Design and architecture work is about Modeling and Rendering, for the most part, and those 2 are probably the best points of strength for 3Ds Max. Using its semi-procedural modeling tools makes it faster and easier. In addition to that, there are a lot of modeling plugins that can complement the native tools.
For rendering, 3Ds Max recently integrated Arnold Renderer, which is a great render engine that was originally created for it. Then finally came back to it after Autodesk Bought it to become the default for both 3Ds Max and Maya.
In addition to that, there are some great plugins for rendering that can achieve outstanding results, like Vray, Corona, Octane, Redshift just to name a few. Some of them are new and others have been around for a long period of time.
5-Advertising

This is also a big market for studios using 3Ds Max that focus on this type of work. In the same way that 3Ds Max can handle the different entertainment and design projects, it is used to produce professional Tv commercials for some of the biggest brands and companies in the world.
It can be used for previsualization, modeling, animation, effects, simulations, rendering, and so on.
Studios show their clients what they are going to do for them using 3Ds Max for previz, just to give them a general idea of how the work they will do is going to look like, as part of the pre-production for visually mapping out scenes. And when the parties agree on a certain direction, the production begins, which, generally speaking, is not very different than VFX or animation projects in terms of how artists use 3Ds Max.
6-Virtual Reality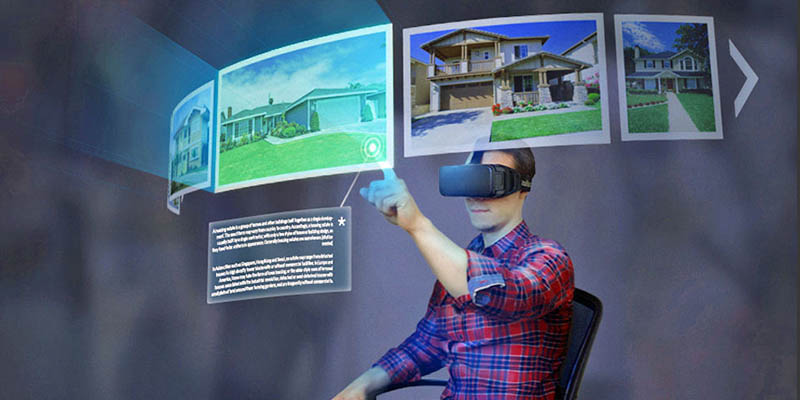 Virtual Reality is going to be an important part of man kind's life from now on because it is a better alternative for the technology we have in a lot of fields, whether it be entertainment for video games and movies, architecture and design, the medical field and psychology, the military, archeology, and many other applications.
3Ds Max Interactive is a VR engine that extends the power of 3Ds Max to create immersive and interactive architectural visualizations. At its core is the Autodesk Stingray engine, they plan to tune Max Interactive to the specific needs of visualization workflows rather than real-time rendering for games.
Other thoughtful features include templates for various VR platforms that are packaged with the necessary tools and scripts that make it easy for non-developers to quickly create mobile, PC, and room-scale VR experiences without any advanced scripting knowledge. there is also a digital content creation link tool, which quickly connects the 3Ds Max dataset to the real-time environment and lets artists and designers work more iteratively and interactively on their projects.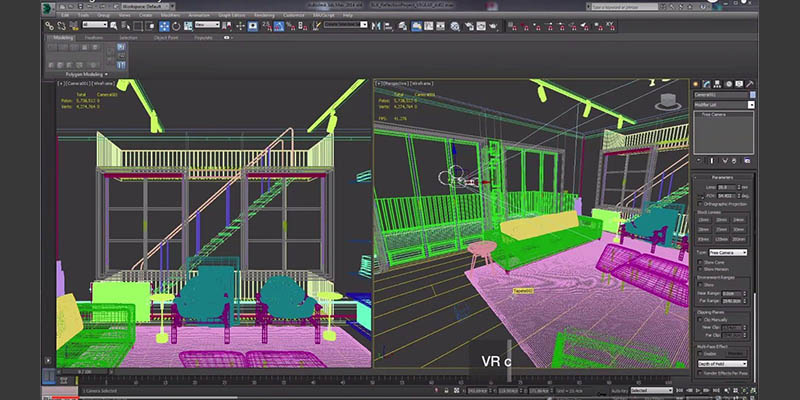 There are a lot of people creating their VR projects using game engines such as Unreal Engine, which is great, but with 3Ds Max Interactive VR engine, they are going to find it easier to do that if they are new to this field, especially if they find learning how to use game engines hard or they don't want to spend the time to learn it in the first place.
I hope you had a very fruitful read and that you could find the answer to the question "What is 3Ds Max used for?".