3D modeling software are heavily used in animated movies productions since forever. There are many examples, like the role of Cinema 4D in movies' MoGraph that we highlighted in our list of the best 3D movies ever made.
There have also been great Blender movies that were made using the 3D package in the process. You may not have heard some of these movies. In today's article, we will go through a few of the movies made with Blender to help during production, whether it be a couple of shots or the entire film.
How do Blender movies highlight the power of the software?
As many 3D designers and artists know, Blender is one of most powerful 3D creation suites out there. Besides, it is free and open-source! If you want to know the wonders that Blender can do, we have already covered many of them in our previous posts:
But in today post, we'll be looking at just Blender for movies.
The Blender Institute, founded in 2007, is a branch of the Blender Foundation that focuses on developing 3D animated films made entirely with Blender. Yes! Blender can even be utilized to create entire films used for tasks ranging from particle simulation to video editing. We've posted a detailed article on how to create an animation movie with it, and you can have a good starting point from there.
The institute has produced 12 'open project' short films and is working on an official full-length animated feature. Separate from the Blender Institute, some independent artists have also created short films either entirely or partially with Blender software. Let's get to it, here is our list for the top 9 Blender animation movies.
9. Plumiferos (2010)
Plumbers, free bids in English, is a 2010 Argentina computer-animated adventure comedy movie, produced by CS Entertainment, Manos Digitales Animation Studio, and 100 Bares Producciones and was released on February 18, 2010, in Argentina.
This movie was made using Blender, the open source software for all 3D models, animation, lighting, and render process, under Linux operating system. Since then, Plumiferos is the first feature film to be 100% wholly animated in the 3D package among all the other Blender movies.
You can go here to catch the film Plumiferos.
8. The Missing Scarf (2014)
Although it is a short one, this animated movie is made using Blender's 3D tools and gives an excellent graphics-style film that focuses more on narration as if you are watching a storybook being read next to you. Because of how uniquely fabulous The Missing Scarf is, it was actually given the Best Animated Short movie award back in 2014. That alone will let you know that it is one of the best movies made using Blender.
If you are interested in this short film, you can go here to watch it.
7. The Secret of Kells (2009)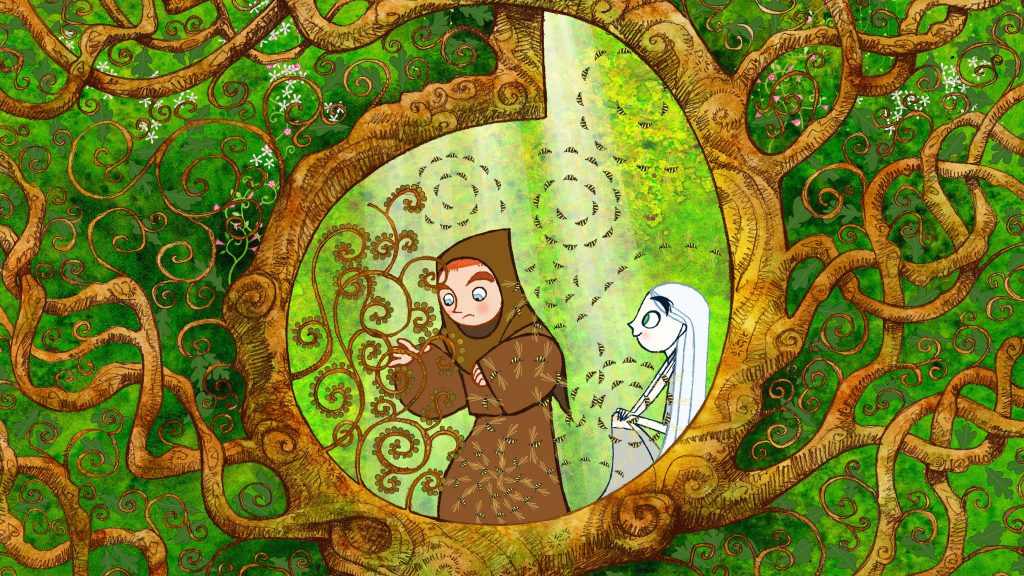 The Secret of Kells is a 2009 Irish-French-Belgian animated fantasy film about making the Book of Kells, an illuminated manuscript from the 9th Century. The movie was animated by Cartoon Saloon and premiered on February 8, 2009, at the 59th Berlin International Film Festival. Though partially, The Secret of Kells used Blender. The work was done by the Belgium studio Digital Graphics. The movie was nominated for an Oscar in the category 'Best Animated Feature Film.'
Go here to watch The Secret of Kells trailer.
6. Captain America: The Winter Soldier (2014)
Captain America: The Winter Soldier is a 2014 American superhero film based on the Marvel Comics character Captain America, produced by Marvel Studios and distributed by Walt Disney Studios Motion Pictures.
In the scene where a building crashes and also where they featured shots of Wilson running to avoid debris of glass, furniture, and dust crumble, the movie team had to use Blender in order to pre-visualize the building and to scale it. The team brought the shots into Blender and created a simulation where they could just drag the Helicarrier into the building at different angles in real-time, and see how the pieces would crumble and how the entire wall would give way.
If you want to watch Captain America: The Winter Soldier trailer, go here.
5. SpiderMan-2 (2004)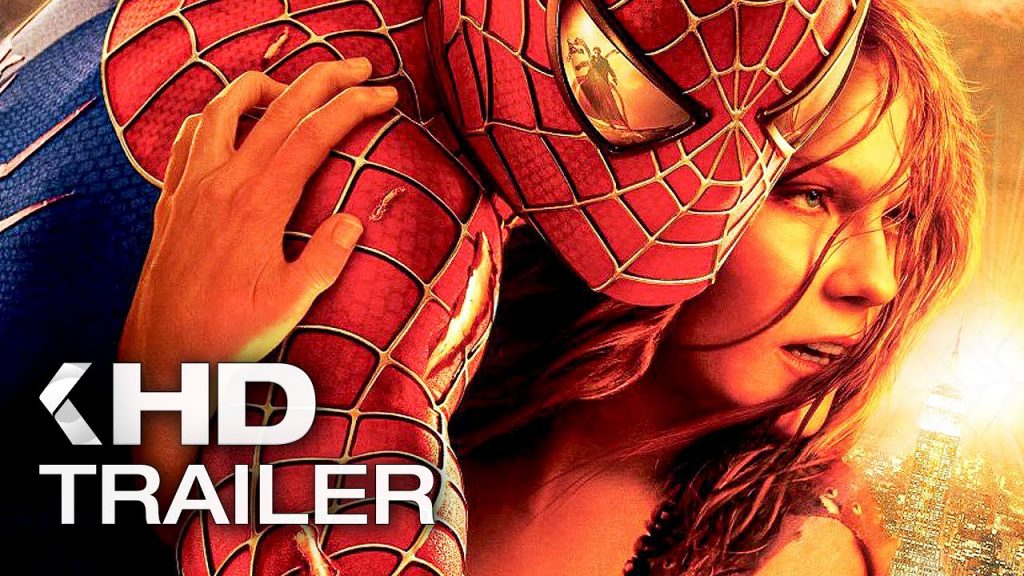 Probably most of you don't know that Blender was used in one of the most famous movies ever! Which is SpiderMan-2, released in 2004. This movie was actually the first professional project that utilized Blender. Blender, in Spiderman 2, was mainly used to create animatic pre-visualizations for the storyboard department.
You can catch the movie trailer here.
4. The Midnight Sky (2020)
The Midnight Sky is a 2020 American science fiction film directed by George Clooney, based on the 2016 novel Good Morning, Midnight by Lily Brooks-Dalton. It stars Clooney as a scientist who must venture through the Arctic Circle to warn off a returning spaceship following a global catastrophe.
Jonathan Opgenhaffen, who is an experienced 3D artist and Art Director at Framestore, in London, with experience in design supervision (pre and post-production), concept art, and visual effects, revealed that The Midnight Sky movie team had used the open-source, free software Blender to help design and build the Aether spaceship under the supervision of the production designer Jim Bissell. The exterior of the ship was modeled, textured, and shades entirely in Blender.
The designer revealed that everyone was amazed by the things Blender allowed him to do during his time on set, especially in real-time. He was able to do Eevee renders in seconds, or 8-16k cycles render in less than 8 minutes which came in handy at that time.
You can go here to catch the film.
3. Hardcore Henry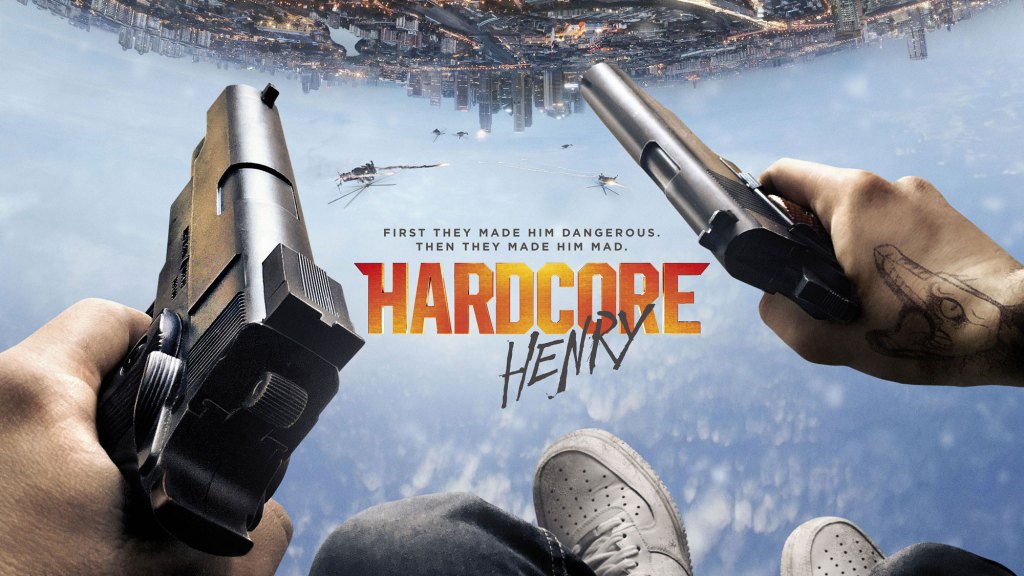 Blender used in movies reveals something more than just the average 3D capabilities sometimes. In this movie, Blender was used to create visual effects, action scenes animatics in addition to making decoration sketches and many other things as well. The VFX team on this movie used an addon called Cloud Generator to work on some scenes that included falling from the sky.
They used Blender to make a cloud and dropped 6 cameras around it representing the point of view of Henry the hero who we can see through his eyes as if it is a first-person shooter video game. To illuminate the scene, they used 2 sources of light, the first is a Sunlight and the other is Hemi (sky).
To film the city from above they used a drone that held 6 GoPro cameras simultaneously to be able to film in 360 degrees. Then they synchronized the recorded footage to make it look coherent and perfect.
They also used Blender to create and animate the parachute. The process wasn't as difficult since the parachute had to be visible for one second only. The artist responsible for this shot used Blenders cloth simulation tools and the wind as a force for parachute animation to make it look believable.
Go here to catch in this film trailer on YouTube.
2. I Lost My Body
Among the other Blender 3D movies, this is actually a 2D animated movie that was made first with the help of 3D using Blender. After that, the creators of the film used Blender's drawing tool Grease pencil in top of the CG animation to give it a unique look at the end. Creating realistic or believable camera movements in 2D production is hard, but using Blender allowed them to do that easily because it has the right tools.
The results you see in the final version of the film were realized using the grease pencil because it allowed the animators to draw with layers linked to the same object. This is similar to rotoscoping, you don't have to draw all poses, by parenting different layers everything can come together easily.
When it doesn't fit, or when the animators wanted to change an expression, they just put another drawing into the layer they wanted to change. This process accelerated the 2D part of production tremendously and Without Blender, the director said that it wasn't possible to produce the film at this quality. He also said: "always prefer to direct CG animation than 2D animation. The 2D animation process for me is too hard and too long. I don't like the way you have to be careful to 'respect' the model or to have clean lines. I don't like this. It's not directing for me anymore. I want to focus on directing. "
If you are interested in this movie, you can go here to watch it.
1. Next Gen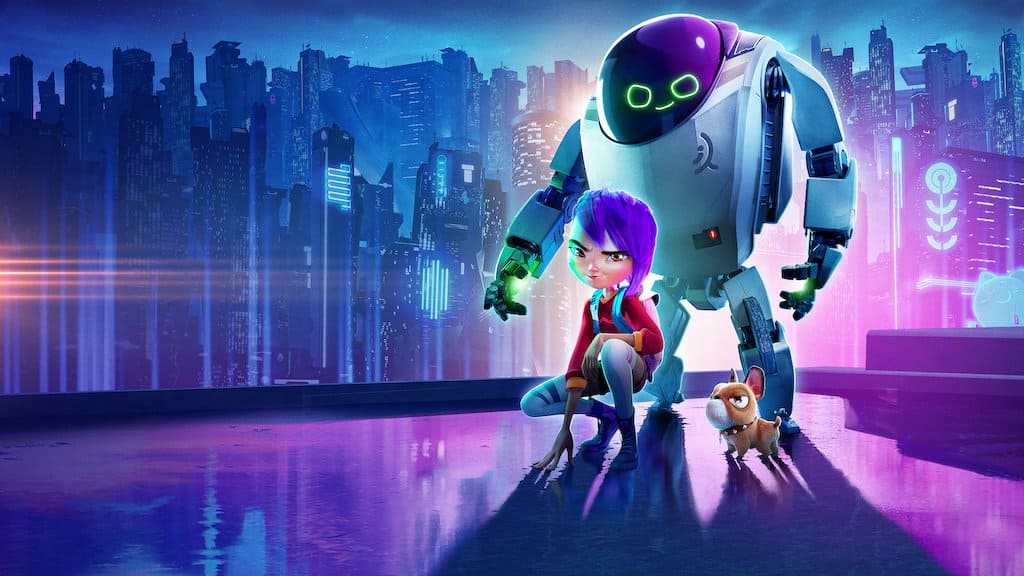 Using Blender for movies never proved itself to be greater than this time in my opinion: Next Gen is reasonably one of the most popular movies made using Blender out there today. That is why it is our top pick on this list. Even though it might be more mainstream than other Blender films, it is still 100% made using Blender and some of the best animations you can find from a movie made using Blender.
The main gist of NextGen that was released on Netflix in September 2018, is that it is a futuristic sci-fi movie set in the year 7723. It follows the story of Mai Su, who lives in a future where sentient robots have become common. Mai Su had a chance encounter with one of these robots, a top-secret one.
Next-Gen certainly is a movie you would not want to miss if you're going to watch the best films made using Blender. The movie's trailer is available on YouTube, and if you're going to watch it, you can go on and catch it on Netflix that had purchased worldwide rights to it for $30 million.
If you are interested in Next Gen, you can watch it from here.
Conclusion
We hope you found this list useful and informative, comment below if you think that we've missed something or if you have any other suggestions. Thank you for reading.