Autodesk Maya, commonly shortened to just Maya, is mainly a 3D computer graphics program that runs on Windows, Linux, and macOS. It was initially developed by Alias Systems Corporation, and currently owned and developed by Autodesk. Designers and 3D artists use Maya to design everything from interior design and architectural modeling to film scenes. However, the software has a great deal of power that made it also shine in the games creation industry.
Today, in this article, we have selected six of the best games made with Maya to build stunning worlds, create realistic characters, and deliver immersive experiences. So keep reading!
Maya for game development: is it a compatible software?
Autodesk Maya is a 3D software application, which is useful in creating 3D cinematic animation, animated movies, visual arts hand video games. It comes loaded with robust tools which makes it easier for designers to carry out complex animation tasks effortlessly. Besides, it makes it easy for them to express their ideas more creatively with the help of features like automatic joint centering, weight distribution, grease pencil, and camera sequencer. In addition, Maya has multiple useful plugins to automate your work.
Whether you are pursuing a career in character modeling, 3D animation, or other fields, there are plenty of benefits of using Maya. From the great design experience that it offers, to the many powerful features that it has. Our question today is what does Maya software has for game development? Is it the best choice for creating 3D models and animations for the gaming industry?
Well, Maya has it all to bring your video game design to life. It allows you to create and animate realistic-looking characters, props, and environments using sophisticated 3D modeling and animation tools. Let see some of what you can do with Maya:
Export to game engines: you can send assets directly to Unity and Unreal Engine with custom export tools, or use the game exporter to get 3D content into your engine of choice.
Nail texturing: you can use an array of tools to create high-quality textures and materials. Work with Allegorithmic Substance materials directly in the software.
Nail modeling: not only the native modeling tools are awesome, but you can benefit from multiple modeling plugins that will take your workflow to the next level
UV mapping your models: the UV toolkit offers artist-friendly tools and functionality for quicker UV creation and editing.
Sculpt like a pro: the brush-based sculpting tools let artists perform high-level sculpting on their models without having to export to a different tool.
Therefore, some of the very popular games have been designed by using Maya software application. In this article, we will expose the best six games made by Maya software.
6. Deus Ex: Mankind Divided
Deus Ex: Mankind Divided is one of the action role-playing video games made with Maya. It was developed by Eidos Montréal and advertised by Square Enix's European subsidiary in August 2016 for Microsoft Windows, Xbox One, and PlayStation 4. Versions for Linux and macOS systems were released in 2016 and 2017, respectively.
It is the fourth main title in the Deus Ex series and a sequel to the 2011 game Deus Ex: Human Revolution. The gameplay—combining first-person shooter, stealth, and role-playing elements—it features exploration and combat in environments connected to the central hub of Prague and quests that grant experience and allow customization of the main character's abilities with Praxis Kits.
Maya was used by the 3D artists who created this game to model and texture the elements that you can find in the game, from characters, buildings…
Official website: Deus Ex: Mankind Divided
5. Mirror's Edge Catalyst
Mirror's Edge Catalyst is a first-person, action-adventure platform game developed by DICE and published by Electronic Arts. The game was released for Microsoft Windows, PlayStation 4, and Xbox One in June 2016. It is a reboot of the 2008 game that focuses on protagonist Faith Connors. In this game, the player controls Faith Connors as she advances through a futuristic town named Glass. Like the original Mirror's Edge, players cross the city using aspects of the urban investigation and parkour moves to complete missions and evade or fight opponents.
The 3D artists who participated in creating and developing this game used Maya to model the characters. Also, animation was captured in Motion Builder and then polished in Maya.
Official website: Mirror's Edge Catalyst
4. Ratchet & Clank
Ratchet & Clank is a series of action platformer and third-person shooter video games. The franchise was developed and created by Insomniac Games and distributed by Sony Interactive Entertainment for PlayStation consoles, such as PlayStation 2, PlayStation 3, PlayStation 4, and even PlayStation 5. With the exclusion of Size Matters and Secret Agent Clank, which High Impact Games produced for the PlayStation Portable. On a side note, an animated feature movie adaptation was released on April 2016.
The games take place in a science-fiction context and catch the adventures of Ratchet (a feline humanoid known as a Lombax, who is a mechanic) and Clank (a diminutive, sentient Zoni "defective" robot) as they travel through the universe, protecting it from evil forces that consistently endanger it.
This game's 3D artists and designers have used Maya to model and texture the different characters and the game's environment. This software provides excellent poly modeling tools that make organic modeling, character rigging, and animation super-intuitive.
Official website: Ratchet & Clank
3. Dragon Age: Inquisition
Dragon Age: Inquisition is a 2014 action role-playing video game generated by BioWare and distributed by Electronic Arts. The game was released worldwide for Windows, PlayStation 3, PlayStation 4, Xbox 360, and Xbox One. The third main game in the Dragon Age franchise, Inquisition, is the sequel to Dragon Age II (2011). The story follows a player character identified as the Inquisitor on a mission to settle the civil unrest in the region of Thedas and close an obscure tear in the sky called the "Breach," which is unleashing deadly demons upon the world. Dragon Age: Inquisition's gameplay is similar to its predecessors, although it consists of several semi-open worlds for players to explore.
The 3D artists who participated in the creation and development of this game used Maya for modeling and texturing different elements such as characters, buildings… due to many reasons, one of them is the blazing fast performance of the software in both playback and manipulation of character rigs thanks to Parallel Rig Evaluation.
Official website: Dragon Age: Inquisition
2. Call of Duty: Black Ops III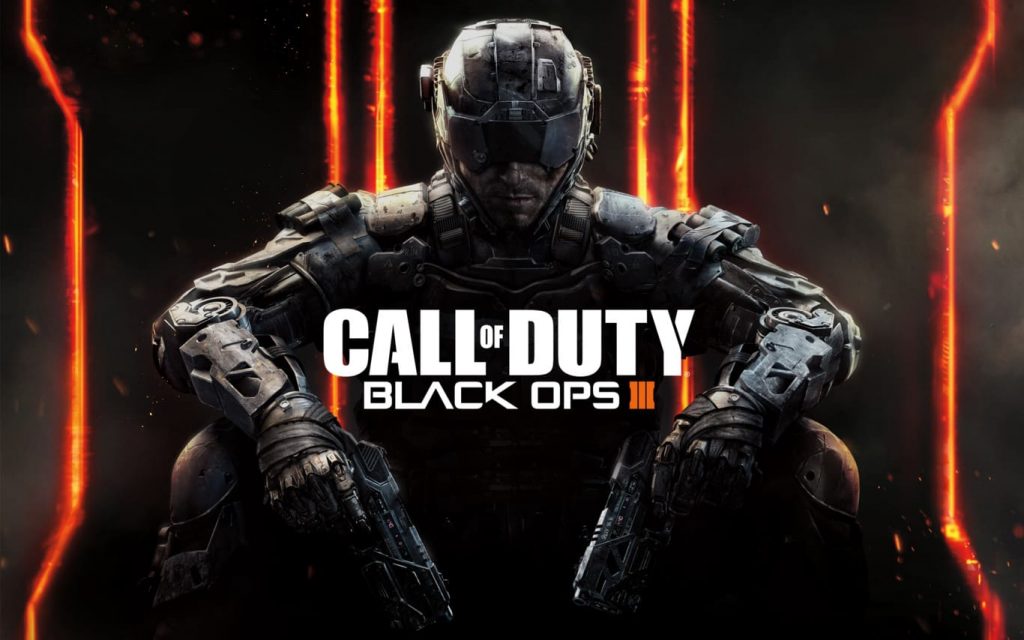 Call of Duty: Black Ops III is a 2015 first-person shooter video game developed by Treyarch and published by Activision. It is the twelfth entry in the Call of Duty series and the sequel to the 2012 video game Call of Duty: Black Ops II. It was released on Microsoft Windows, PlayStation 4, and Xbox One on November 6, 2015. A feature-limited version developed by Beenox and Mercenary Technology that only supports multiplayer modes was released on PlayStation 3 and Xbox 360 and was also the final Call of Duty title released on those platforms. Black Ops III takes place in 2065, 40 years after the events of Black Ops II, in a world facing upheaval from climate change and new technologies.
This game was purely modeled and textured using Maya that provided an excellent 3D character creation toolset. This toolset includes: Access a range of amazing tools for character creation; 3D editorial; and keyframe, procedural, and scripted animation.
This game was considered, and still is considered a huge success, as it was the top-selling retail game in the US in 2015. It is considered one of the most successful titles released for the eighth generation of video game consoles.
Official website: Call of Duty: Black Ops III
1. Uncharted 4: a thief's end
Uncharted 4: A Thief's End is a 2016 action-adventure game developed by Naughty Dog and distributed by Sony Computer Entertainment. A Thief's End is played from a third-person perspective and includes platformer elements. Players unlock puzzles and use melee combat, firearms, and stealth to fight invaders.
The development of Uncharted 4 began in 2011, and it was led by creative director Amy Hennig and game director Justin Richmond. Growth was impeded in 2014 due to Hennig and Richmond's departure from Naughty Dog; Neil Druckmann and Bruce Straley replaced them. A Thief's End was released in May 2016 for the PlayStation 4. It was the first Naughty Dog game explicitly developed for the PlayStation 4.
Naughty Dog has used Maya since Uncharted 2: Among Thieves to record a character's movements and then transplant them into another.
For example, Naughty Dog uses Maya when nonplayer characters traverse areas with Drake, "another game character." Instead of animating each action individually, Naughty Dog can run through the environment with Nathan Drake, who already has built-in animations for jumping and climbing. The lighting of the Uncharted 4 game was done utilizing Maya for setup, and the graphics were rendered on the PS4 through Naughty Dog's proprietary game engine.
A Thief's End won several year-end accolades, including Game of the Year awards from several gaming publications, critics, and game award ceremonies. With over 15 million copies sold, it is the highest-selling uncharted game and one of the best-selling PlayStation 4 games of All time.
Official website: Uncharted 4: a thief's end
Final thoughts
As you can see, Autodesk Maya has been used in many popular games. It is excellent for Character modeling, Best in Rigging and Animation work, and it also comes with great dynamic tools and much more. Maya is a huge asset in the world of game development and great for new game development artists especially animators. It is a relatively complete package that assists designers and 3D artists through the time they spend working on different games' elements.
We hope this article helped you feeding your knowledge about the best games made using Autodesk Maya.