Today we are going to talk about 6 Free Game Engines for those who want to create 3d video games from scratch. And based on what you want to create, you will definitely find one of those more suitable.
6- Armory
This is an open-source 3D Free Game Engine focused on portability and performance. It provides a full Blender integration add-on, turning it into a complete game development tool. The result is a unified workflow from start to finish. 
This can be very helpful for those who use Blender for game development because it solves the problem of having to bounce between different software to get the job done. Also, there are some guides and tutorials for beginners if you want to give it a try.
5- Godot
This is a 2D and 3D, open-source Free Game Engine released under the MIT license. Even though it is used often for 2d games it is good for 3d games as well. The last releases brought major updates to the 3D features, bringing it up to speed with other modern game engines to be able to attract more users.
Gadot engine uses many programming languages including C++, C#, and GDScript which is a python variant. But overall it is easy to use and learn and there are good resources to do that if you want to.
4- CryEngine
It is a Free Game Engine designed by the German game developer Crytek. It has been used in all of their titles with the initial version being used in the game Far Cry. It has also been used for many third-party games under Crytek's licensing scheme. some game studios such as Warhorse Studios use a modified version of the engine for their medieval RPG Kingdom Come: Deliverance. Ubisoft maintains an in-house, heavily modified version of CryEngine from the original Far Cry called the Dunia Engine, which is used in their later iterations of the Far Cry series.
CryEngine is a very good Free Game Engine with features that allowed developers to create top-notch AAA video games that were shockingly great visually and described as ahead of their time. I would say when it comes to CryEngine the problem is about the learning curve more than it is about the feature and tools.
You can use CRYENGINE for free. 5% royalty applies when you ship your project. And your first $5K annual revenue per project is royalty-free.
3- Lumberyard
Amazon Lumberyard is a free game engine developed by Amazon and based on CryEngine, which was licensed from Crytek in 2015. The source code is available to end-users with limitations.
This is not the most beginner-friendly game engine out there but it has nice tools and features that can help you do a lot of things since it is based on the cry engine.
Amazon seems to be interested in the field of game development because recently they started developing their own games, like a racing game in addition to others that display the capabilities of this game engine in creating natural scenes and dynamics.
Actually, some upcoming popular games used the Lumberyard engine such as Star citizen which has been in development for many years now.
2- Unity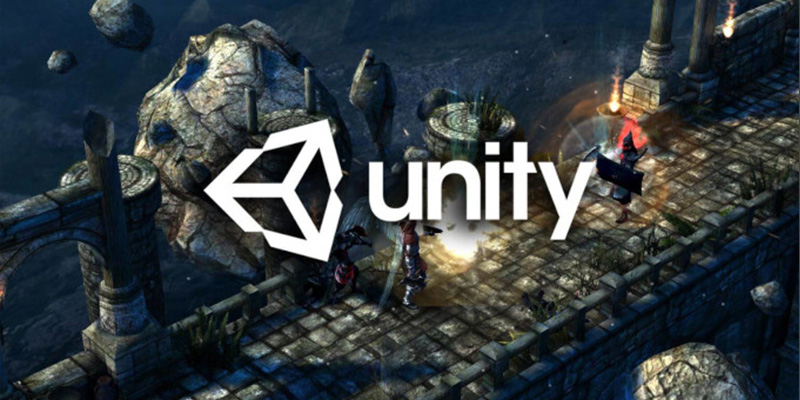 Unity is a cross-platform game engine developed by Unity Technologies, it was first announced and released in June 2005.
Right now it one of the best game engines in the world because it is used by hundreds of thousands of developers to work on different projects not only video games.
For video game development you can use it to create 3D games, 2D games in addition to 2.5D games.
For those who don't have a lot of experience working on video games, Unity works using C# scripting API and built-in Visual Studio integration. Which creates a better environment for working on video games whether you are a beginner or a professional.
New developers who can't afford to pay for a game engine can get Unity 3D for free as long as they make less than 100,000 from the games they made using Unity.
1- Unreal Engine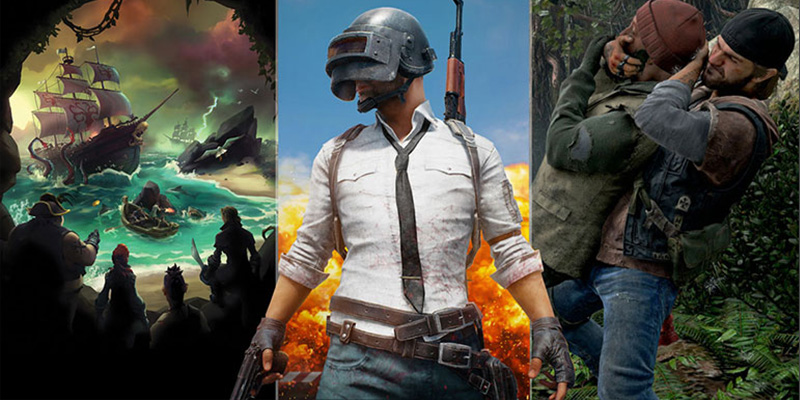 The Unreal Engine is a game engine developed by Epic Games, first showcased in the 1998 first-person shooter game Unreal. Although initially developed for first-person shooters, it has been successfully used in a variety of other genres, including platformers, fighting games, MMORPGs, and other RPGs as well. Written in C++, the Unreal Engine features a high degree of portability, supporting a wide range of platforms.
Unreal Engine is a complete suite of creation tools for developing everything from independent hits to blockbuster franchises. As an established, industry-leading solution, Unreal Engine delivers high quality and proven performance that a lot of people are using to deliver fantastic game projects.
Epic has also announced Unreal Engine 5 to be released by late-2021. according to what Epic showed us in the demos in recent months, the Unreal Engine 5 is going to be a game-changer because it promises to deliver unheard-of levels of detail, visual quality, and freedom for developers.