The profession of interior design is about creating aesthetically appealing and functional indoor spaces. The designers establish their artistic touch and creativity by choosing suitable textiles, furniture design, architectural technologies, and space management.
Even though INTERIOR DESIGN HISTORY is just 100 years old, the first signs of interior design began to appear when humankind started to feel the need to decorate and enhance the living areas, and by that, I mean from the Stone Age and Ancient Egypt to this day.
The rise of middle-class society allowed the profession to rise to prominence, and its popularity rose even more during the Industrial Revolution.
      Interior decorator, moniker, craftsman, homemaker, and professional upholsterer are distinctly separated from the interior designer in terms of diverse tasks and missions performed by the interior designer namely, the quest to make the best use of space, ensuring the well-being of the inhabitants and the functionality of the space. Nevertheless, they were all concerned about establishing artistic interior space management—from the appearance of this major to this day.
In this article, we will learn more about the INTERIOR DESIGN history and the various features of its different eras and their impacts on the current interior design.
1. Stone Age 6000 to 2000 BC
The prehistoric human dwellings marked the starting point of INTERIOR DESIGN HISTORY. Essential tools and elements were used to decorate the occupied areas such as plants, animals' skins and heads, sticks, and mud, which was the material of construction of the tribes' huts.
2. Neolithic Europe 2000 to 1700 BC
In this era of INTERIOR DESIGN HISTORY, handmade pottery was used for both practical and decorative reasons. This period is known for enhancing the geometrical sense of design; it added to order, symmetry, and rhythm.
3. Ancient Egypt 2700 to 30 BC
       In this period of the INTERIOR DESIGN HISTORY, not only monumental architecture began to be constructed, but evidence for the emergence of interior design was also common at that time. Egyptian royal families were not sheltered in mud-brick buildings and huts like civilians. They lived in buildings that mark the history of Ancient Egypt. Murals decorated their buildings for the sake of portraying their beliefs and history. The ancient Egyptians decorated indoors with furniture, vases, and sculptures.
4. Greek Empire 1200 to 31 BC
The architecture of this part of INTERIOR DESIGN HISTORY was stated in iconic pillars and impressive columns with imprints of harmony and proportions. Building construction was regulated with standard rules and procedures. However, for the interior design, Silver Ivory-inlaid furniture ornamented the homes of wealthy Greek; nevertheless, regular people were able to ornament their homes according to their style thanks to Advancements in civilization and lifestyles.
5. Roman Empire 753 BC to 480 AD
The royals of this era showed their wealth through their ornamented homes with murals, mosaics, and furnishings featuring clawed feet.
5. The Byzantine Empire 500 to 1500 AD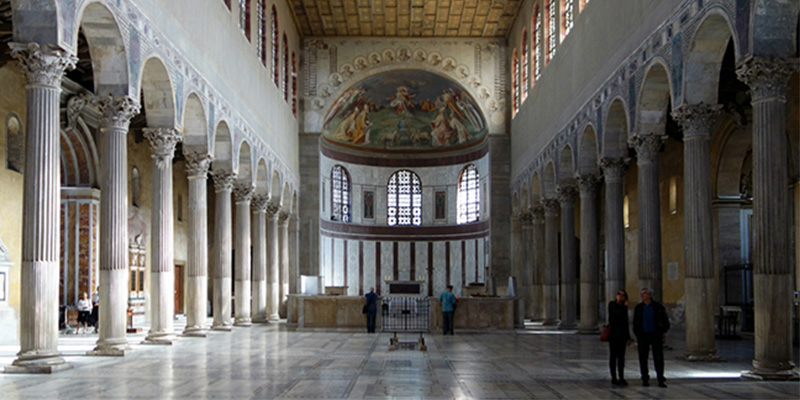 The most impressive contribution of this era was the dome construction, church architecture, and icon paintings. The domes and extravagant decorations were the centres of Byzantine architecture and interior design.
https://en.m.wikipedia.org/wiki/Interior_design
6. The Dark Ages 900 to 1500 AD
The word "dark" is the most accurate word to use when talking about INTERIOR DESIGN HISTORY in this era, which was almost thrown into oblivion. The people of this period opted for less decorated elements and preferred having panelled wood walls, stone slab floors, and not much furniture.
7. Gothic 1140 to 1400 AD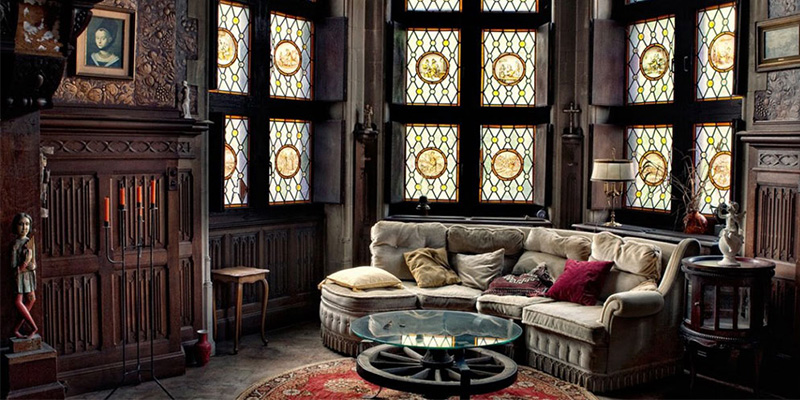 In contrast to the dark ages, the outstanding colours and decorative ornamentation prominently featured the interior design of the living areas. Open floor plans and the emphasis on windows for brighter space were the creation of this era yet carried over through today, which allows the trend to never cease to exist. Commonly, the sculptural decorations and the architectural features were created using Limestone, sandstone, and Purbeck marble.
8. The Renaissance Period 1400 to 1600 AD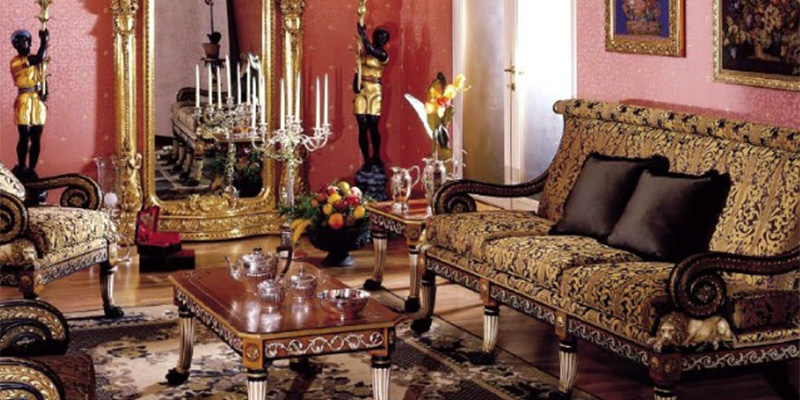 While the design of construction plans introduced symmetry and order, interior design was presented in paintings of mythological and allegorical sculptures, covering the walls. This timezone of the INTERIOR DESIGN HISTORY witnessed the different decoration elements such as florid decorative details, luxurious textiles like silk and velvet, marble surfaces, and carpets, which were used as wall arts because they were too expensive even to the wealthiest of that era.
9. Baroque 1590 to 1725 AD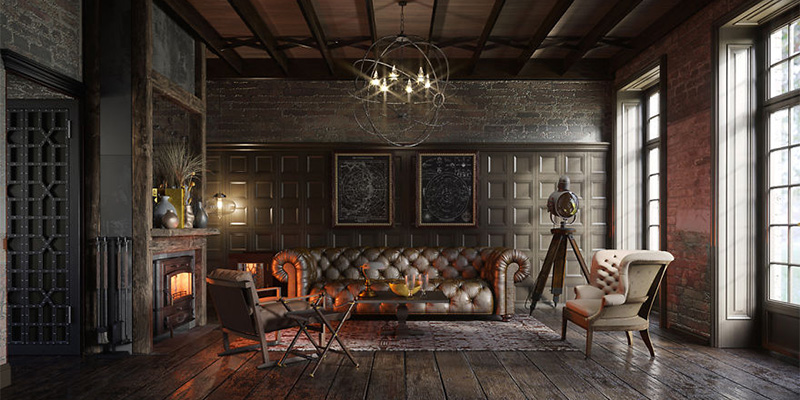 In terms of shapes and forms, oval and elliptical shapes were preferred to square, rectangular and circular shapes. Stained glass, twisted columns, coloured marble, painted ceilings, gilt mirrors, and oversized chandeliers played a role in the expensive-looking interior design of this era. Those Ostentatious elements featured the focus of the Baroque era, which revolved around flamboyance, splendour, and ultra-rich excess.
In ancient India and around 1600A D, the architects started to perform the work of interior designers.
10. Rococo 1700 AD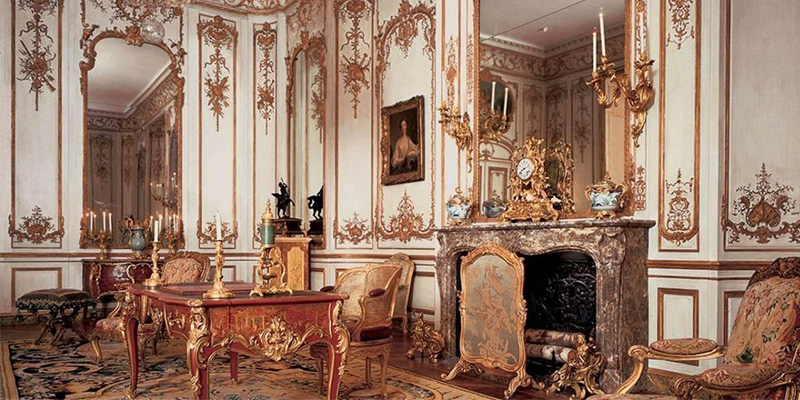 Away from the limits of the confining solemnity of the Baroque style, Rococo style emerged with unencumbered interiors. Nevertheless, the interiors were extremely lavish, exhibiting elegance, delicateness, and uniqueness. This opulent style utilized flower based design work and different materials such as tortoiseshell and pearl embellishments on furniture. Asian porcelain was also used in home decor.
The Rococo style is known for rooms decorated entirely in ivory-coloured stucco, and their aesthetics were achieved through the use of light pastel colours, paired with ivory whites, polished marble, gold, and silver. This aesthetic was maintained not only in the walls and ceilings, but in the furniture, flatware, silverware, paintings, and decorations to achieve visual lightness and luxury.
11. Traditional 1700 AD to Today
Thanks to the Industrial Revolution, the increase in education and trade, interior design was brought to the middle classes. They decorated their houses by showing off pianos, upholstered furniture, and books, taking advantage of the lower cost of rugs and wallpapers to prove their wealth.
INTERIOR DESIGN HISTORY has known a period that focused on antique furnishings, rich colours, and symmetrical room layouts, embodying a certain period in history, particularly based on 18th-19th century European and American decor. Traditional interior design is still a mainstay to this day due to its broad term that highlights varied design styles and movements. This style is timeless, evoking glamour, comfort, and history.
12. The Industrial Revolution 1760 to 1820 AD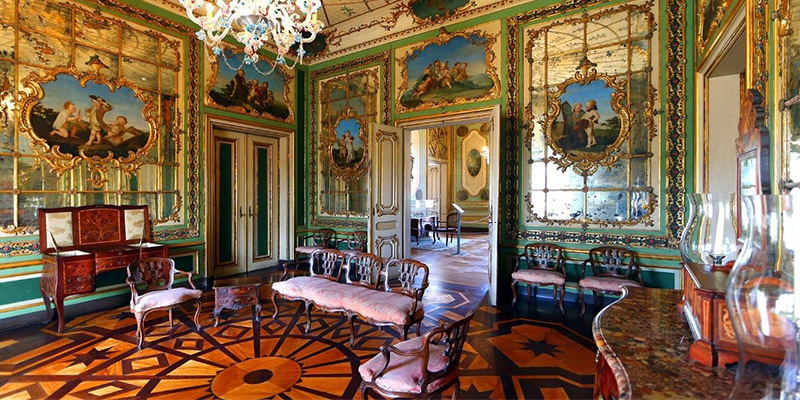 The increasing attainability of luxury items and the wide distribution of fashion and lifestyle publications made it easy for so many people—more than ever—to be interested in interior design throughout the Industrial Revolution period.
13. Neoclassical Style 1780 to 1880 AD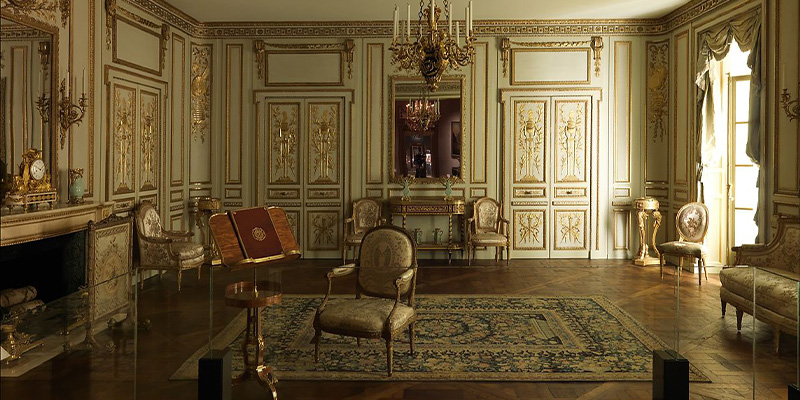 The architectural details and motifs of this style were inspired by ancient Greek and Roman cultures. This style was marked by using Mahogany and window draperies, which were the main features of this style. The bronze and gold metals were used as furnishing features along with silk, velvet, and satin while ensuring the matching wallpaper and furnishings.
14. Tropical 1880'to Today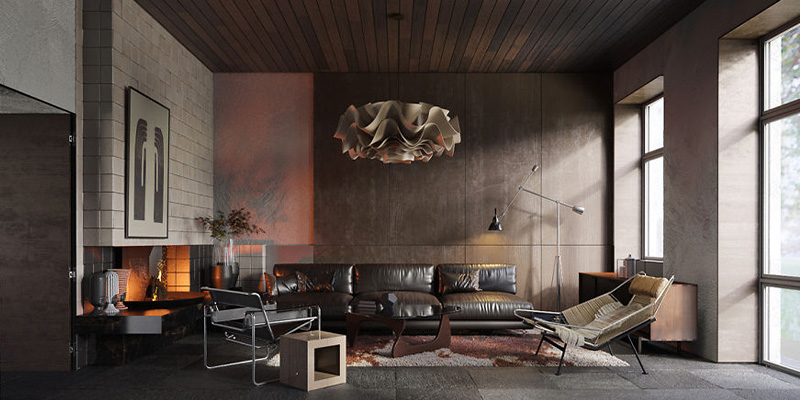 As its name refers, this style is inspired by coastal areas. Tropical interior design involves decorating with natural materials such as wood, rattan, wicker, sea-grass, bamboo, palm, and teak. The use of silk, cotton, and fabrics featuring palm leaves, lattice prints, and cane motifs in furnishing is also prominent in tropical interior design. And again, the colours are inspired by the seaside, food, and plants, including green; pink, blue, coral, and yellow.
15. Victorian 1837 to 1850 AD
In this era of the INTERIOR DESIGN HISTORY, interior design became a part of everyone's life, not only the rich ones.
The Victorian era was a time of innovation and creativity. It was known for its ornate and elaborate decor. The Victorian-style continues to influence modern design ideas.
The industrial age was one of the biggest influences on Victorian design. Furniture, art, fabric, and common decorative arts became easily and inexpensively made that resulted in the "busy" look of Victorian design since it was the first time for all people from different classes to possess so many decorative items. They stuffed their living areas with furniture, hung art on all the walls, loaded shelves with books, and set decorative items on tables.
INTERIOR DESIGN HISTORY at that time gave more value to strong colours such as deep purples and glowing yellows, which were created thanks to the invention of aniline dyes. New printing and weaving techniques were also used in this era, allowing the usage of these strong colours to craft stunning plaids, stripes, and florals. Those techniques turned the Victorian homes into cheerfully coloured spaces, showing in wallpapers, curtains, and upholstery.
16. Aesthetic Movement 1800'to Today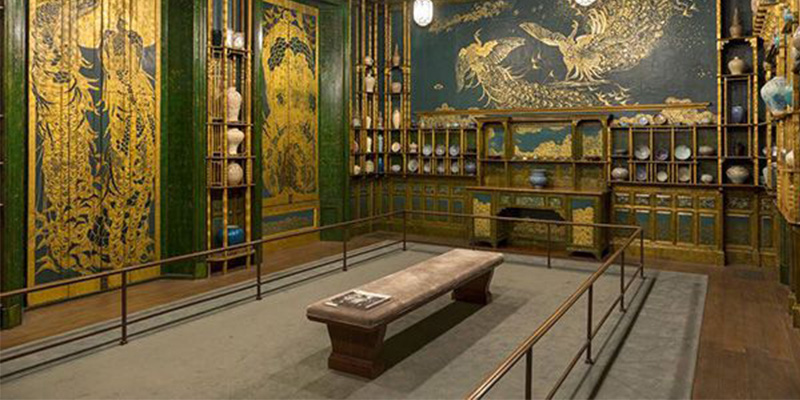 The Victorian materiality, which revolved around fussy decor, curvaceous forms, and abundant details, was rebelled against by the Aesthetic artists who attempted to promote the adage "art for art's sake," trying to separate art from the obligation to exhibit a social and political materialisation and maintained that art should not be confined to painting, sculpture, and architecture. The Aesthetic Movement refused modern industrialism and paid more attention to subdued colours, geometric designs, less detailed composition, and simplified linear forms.
17. Tuscan 1840'to Today
The materials used in this style are marble, stone, locally made brick and terracotta mix with woods, and textiles. Taking from the calming nature of Tuscany and influenced by Roman architecture and design. Simplicity with touches of luxury were the key features of this style, combining comfort and elegance.
Throughout the INTERIOR DESIGN HISTORY, people from different eras have translated their artistic perspectives and tastes into ornamented yet functional decors, being influenced by so many things that eventually shaped the appearance of their indoors.
In part 2, we will carry on, presenting the rest of the INTERIOR DESIGN HISTORY, in which interior design developed, even more, to take a significant part in people's daily life.
Until then, thank you so much for watching.