Today we are going to talk about Blender vs Sketchup when it comes to interior design. Working on such projects is a common reason for using 3D software, and there is a lot to choose from actually. However, in this article we'll shed the light on these two in order to help you make your mind.
---
Blender vs Sketchup: what to base your choice on?
There are many elements that you need to consider before picking one of them for interior design purposes. The primary objectives are certainly more accuracy, speed, effectiveness and aesthetics. Therefore, we can distinguish three main criteria to base your choice on according to your needs.
Tools and features.
The learning curve.
Time and cost efficiency.
Sketchup for interior design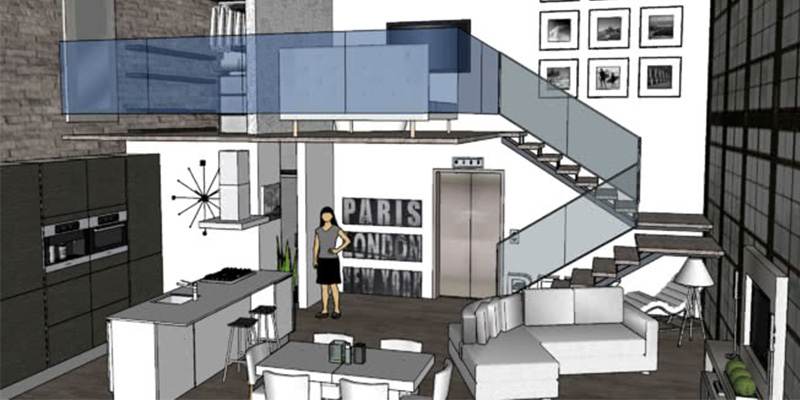 Let's start this first round of the Blender vs Sketchup battle with a little comparison. One of the most important differences between Blender and Sketchup is the fact that Sketchup for interior design is designed to be as efficient as possible. By simplifying things to people who have little to no experience working using 3D software. Actually, you don't even have to model 3D elements such as furniture in your interior visualization scenes if you don't want to. Because there is a library of thousands of free to use models known as the warehouse.
You can actually model stuff using SketchUp for interior design, and the simpler the model is the more suitable SketchUp is. Because for modeling complex or organic models you need to have a solid experience using the software. Also, using Sketchup you can import or create your own floor plans using its 2D drafting tools.
After you model your interior scene or import the 3D models from the warehouse, you can add materials and textures to make it look like what you want. And for rendering realistic interior scenes using SketchUp you are going to need a good render engine such as Vray.
---
Blender for interior design
Moving on to the second opponent of the Blender vs Sketchup game. Blender on the other hand is a far more advanced free and open-source 3D package that can do a lot of things other than creating interior design. It is actually capable of creating complex character animation, simulating effects and dynamics, creating game-ready models, and much more.
I would say that choosing Blender for interior design won't fail you. Because with it you can achieve anything that can be done using SketchUp with the ability to have more control and higher quality results. Except when it comes to creating 2D floor plans, but Blender is capable of creating them if you want to nonetheless.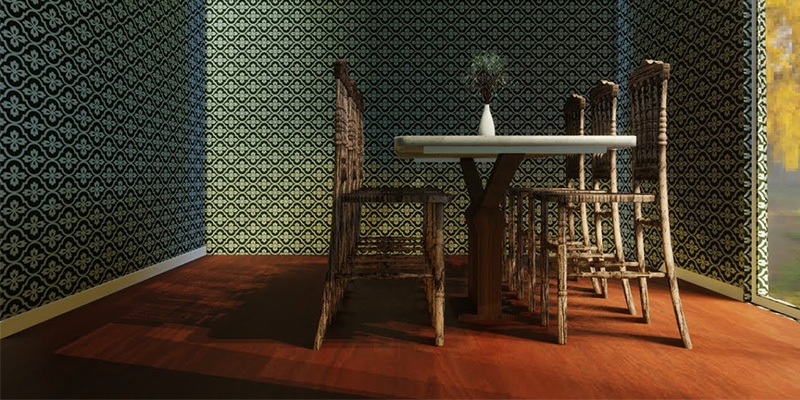 Using Blender for interior design you can create very simple or complex models, especially complex organic models. Because you are not limited by what the software can do, your imagination is the limit. You can also find online free or paid 3D models if you want to save time working on your projects.
Blender has a far more advanced system for adding materials and texturing which allows you to make 3D elements in your scene look exactly like what you want them to look.
And when it comes to rendering, there are actually two powerful render engines. Cycles which is a ray tracing render engine that is being used to render accurate high-quality final results. And there is also Eevee which is a fantastic real-time render engine that can help you get much faster renders which allows you to see your scenes being rendered in realtime. and of course, you can use third-party render engines such as Vray if you want to.
---
The learning curve

Sketchup's goal is to allow people who don't have a lot of experience to work on architecture projects. So ease of use is one of its important selling points because it has a very simple user interface with tools that pretty do what you expect them to do. But this comes at the cost of being restricted at what you can do compared to Blender if you want complex stuff.
For the longest time Blender did not have an attractive user interface, but now with the 2.8 release and beyond it has become much better and user-friendlier. Blender is actually not hard to learn as many people think: if you spend a few weeks learning its tools you will get access to an incredible toolset. Allowing you to work on your own interior design projects with limitless possibilities.
---
Final thoughts
Blender vs Sketchup final round: if you don't have a lot of experience using 3D software and you just want to do quick renders, or if you want to be laser-focused on working on interior design projects and you are fine with not being able to reach impressive levels of detail and complexity working on your own 3D models then use Sketchup.
However, if you want to model whatever you need, have greater control over the materials and textures, and get access to powerful render engines for free and awesome addons then you must use Blender.