Two of the render engines that are popular nowadays are VRay and Arnold. It is true that they are both useful and powerful, but each one of them has specific and different features. 
That's why we will make a comparison between the two engines to help you pick the best one for your particular project's needs.
Brief Background
V-ray
V-Ray is a popular and powerful Render engine used in media, entertainment, architecture, product design, film, video game production, and industrial design. It was created in 1997 and has been used on a wide scale since the early 2000s and it kept going over the years.
Arnold
Arnold is an advanced Monte Carlo ray tracing renderer Autodesk bought in 2016. Overall it was made to stand up to VFX and animation production demands. It offers a powerful and straightforward rendering experience that delivers stunning results for many industries. Over the years it has been used in many small and big projects from architectural visualization to big project Hollywood blockbuster.
Interface
V-ray's interface is not as chaotic as you may suspect. It is simple and straightforward. The toolbar has several other toolbars with easy shortcuts to some of the most utilized V-Ray features. In V-ray's interface, you can find the Frame Buffer that contains an assortment of extra rendering tools. The V-Ray Color Picker is a shading manager that permits numeric color value selection in Screen (sRGB) and Rendering (RGB) Color spaces. In addition to all these features, a File Manager allows you to run all of your scene files in a single place, create scene archives, set file paths, also keep track of assets like surfaces and textures, IES files, and proxy objects. 
Arnold is an advanced Monte Carlo ray tracing renderer built for the demands of feature-length animation and visual effects.
Its intuitive interface makes it straightforward and user friendly. Moreover, it makes it easy to toggle between CPU and GPU rendering, maintaining the same settings with a single click. The interface comes with few parameters which allows you to focus on realism, lighting, and materials.
Rendering Speed
As we all know, Rendering's speed is one of the most important features users look out for before choosing a render engine. V-Ray accompanies a huge number of manual settings. Its different settings have enabled clients to radically diminish the rendering time while saving superior results.
In biased-based Rendering. Arnold also helps you focus on being creative rather than spending a lot of time going through settings. However, it lags behind V-ray. 
Regardless of the distinction in speed between this two rendering software, both of them have outstanding performance. This makes it troublesome to say one is better over the other completely. V-Ray performs ideally in Bias mode while Arnold beats it in the unbiased mode. Despite that, both render engines match each other up in terms of speed and interface efficiency.
Render Settings
If you are new to rendering, render settings can appear to be remarkably challenging as there are numerous tabs and menus to adjust. Render Settings Window in V-ray hosts several settings for both V-Ray and V-Ray RT. Depending on which mode you use, the settings may require changes at each time. But You can get ready settings examples in forums or even on the Chaos platform.
When it comes to Arnold, It can be a little bit more difficult as there are pretty hard settings you need to go through to use different features. However, you can find ready settings examples in forums or Autodesk guides as well.
Materials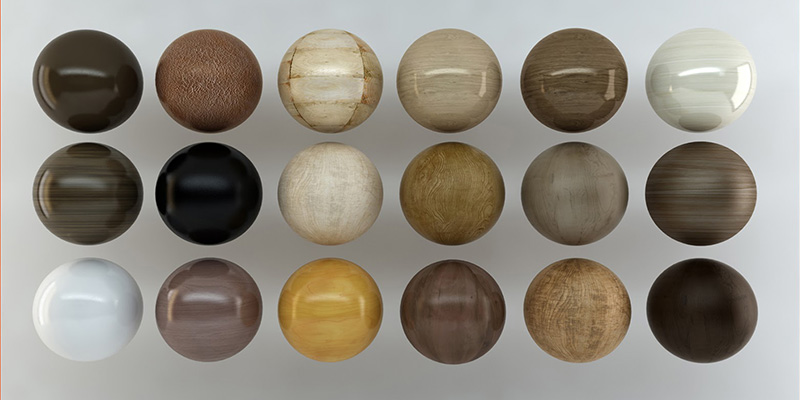 The most recent version of Arnold did not come with a ready material library in order to reduce the software's size. However, Autodesk made them available online and ready to download at any time. These materials allow you to practice applying textures without spending a long time figuring out how to make them yourself – which is exceptionally troublesome as a novice. There are numerous types of materials, such as glass, wood, stone, etc. These all can be applied with a simple single drag and drop.
When it comes to Vray, it comes with its ready material library and you can find several different kinds of them ready to download for free in addition to those you can buy.
Real-Time Rendering Capabilities
Arnold recently introduced the ability to use GPU rendering in early 2019. This allows you to render projections of your final image quickly. With this, you can visualize how certain textures and lighting will interact together in your final render without having to wait hours to see the results. You can see this through an interactive preview area, which is a window that shows you what your rendered scene looks like in real-time.
When you update your scene, the IPR updates almost instantly, increasing your workflow exponentially.
V-ray also has a V-ray RT which allows you to get practically real-time feedback on your scene without standing by to render the scene each time. You can move the camera, change materials, lighting, objects, and so forth. and They naturally update inside your viewport.
GPU &CPU Rendering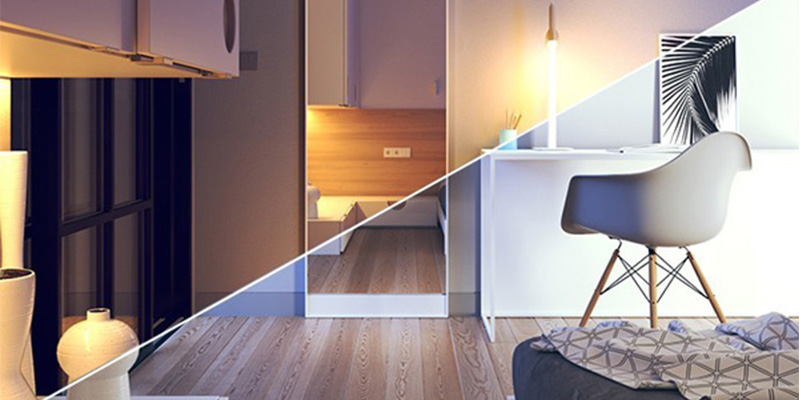 V-Ray has the advantage of using all resources of your machine because it can do rendering on both CPU and GPU setups. Likewise, when in its Hybrid render, V-Ray can instinctively render files on CPU and GPU systems simultaneously.
Arnold also can currently be used for production rendering on both the CPU and GPU. Users can switch between CPU and GPU rendering with a simple click, empowering them to pick the type of rendering that fits their needs and workflow.
Their Use in the Industry
Arnold is used by small firms and large studios worldwide. It is often used by many big-budget studios, including Sony Disney, Marvel, and so on. It's been used in big-budget films such as "The Avengers" (2012) and "Pacific Rim" (2013) in addition to many others as well. It is also used in other industries, including animation, architecture, interior design, automotive, fashion and apparel, and product design.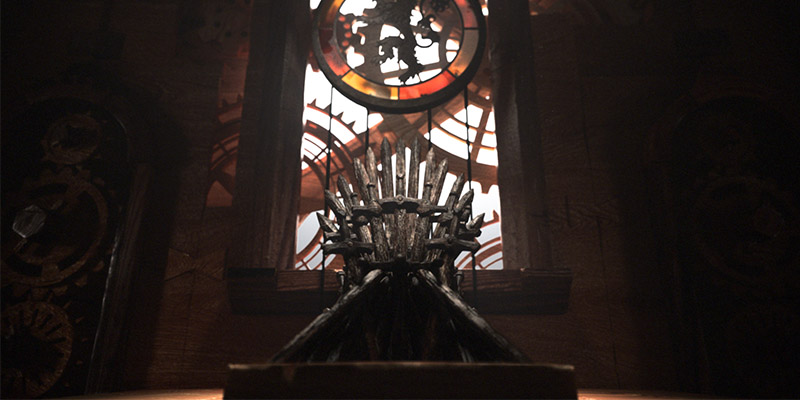 V-Ray is heavily utilized by numerous experts and specialists and in numerous ventures, such as engineering, interior design, gaming, and product manufacturing. Moreover, it is utilized by a wide scope of studios producing famous Hollywood films. For instance, "Avengers: Infinity War" and "Game of Thrones" both use V-Ray.
Software Compatibility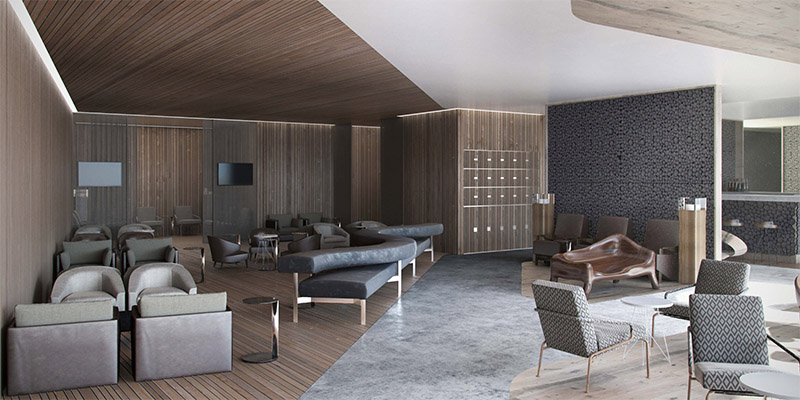 Arnold Renderer is available for 3ds Max, Cinema 4D, Maya, Houdini, Katana, and Softimage. However, the Arnold renderer has a standalone version available on Linux, Windows, and Mac OS X.
V-Ray is available for 3ds Max, Cinema 4D, Sketchup, Revit, Maya, Unreal Engine, and a host of other software. It also has V-Ray standalone application.
Learning Curve:
V-Ray is user-oriented. It gives the designers an opportunity and the freedom to control many aspects of the render and what amount of time it will require to render. In the event that you are focusing on photorealism, V-Ray and Arnold are both great choices.
You will be able to generate some nice renders as a beginner with hours of practice but if you want professional results you have to put in the effort. For the most part, it will take around one week or so to learn V-Ray if you are already familiar with 3D-rendering.
If you are starting fresh, it can take a half month to 1-month to gain proficiency and learn the basics. Learning Vray tools will not take you a long time. But learning the techniques and rendering a complete photo-realistic image will take you a long time to achieve the goal.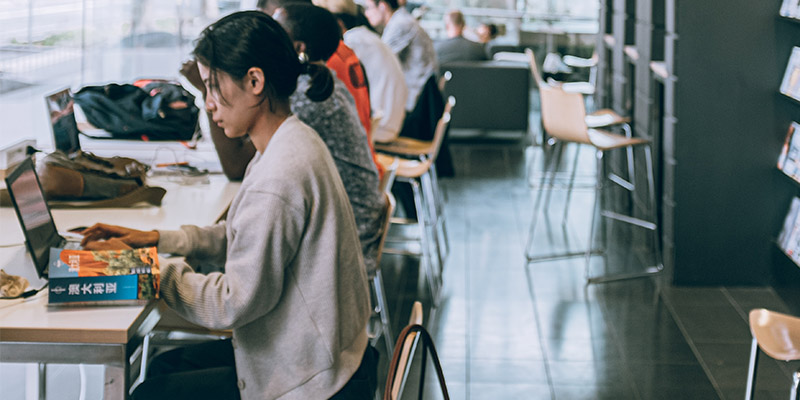 Arnold is a user-friendly render engine that provides you with a straightforward and simple experience. However, it cannot be easy to learn when it comes to more nuanced techniques because it was designed to cater to the needs of big-budget VFX projects. but when it comes to simple and basic renders it can be easy and it helps you get good results.
But when it Comes to learning resources V-Ray is much more abundant because it has been used by many artists and studios for over 2 decades and you will not be disappointed if you want to learn it.
Pricing & licensing:
The average monthly price for V-ray is $80. The V-ray's institutional license is $99 per year, and V-Ray 5 for 3ds Max – Workstation License costs $1,180.
The price of an annual Arnold subscription is $360, and the price of a monthly Arnold subscription is $45. The price of a 3-year Arnold subscription is $970.
So as you can see, Arnold is significantly more affordable, which is very advantageous when you start.
Final Thoughts
Arnold and V-Ray are both great to use but Arnold seems to be better than V-Ray when it comes to handling very dense scenes with lots of polygons/hair/fur/liquids and so on, that's why it was heavily used in big animation and VFX projects over the years. Moreover, Arnold's raytracing and lighting features are particularly appealing. 
As previously mentioned, Arnold uses unbiased Rendering (path tracing), which is very good for getting perfect lighting results that are always replicated from render to render.
V-Ray has many more options for optimization and fine-tuning, but this means you actually have to learn more to get more accurate results, and it is not always intuitive to some people. It tends to handle refractions better than Arnold does as well. 
This Render engine is more popular and older with hundreds of tutorials, material libraries, and 3D models V-Ray render-ready. However, it is much expensive than Arnold.
So as you can see, both software is powerful. In this case, picking the right one for you or your business depends on what you will use it for and what kind of results you want to get.