Many CAD (computer-aided design) software are available today. These programs can help you in your daily work for a variety of purposes: visualization, simulation, and 3D printing. The benefits of CAD software are numerous. We know that choosing which software is better for you can be difficult; we understand!
Inventor vs Creo both programs are known for their impressive functionalities and represent good examples of these different types of CAD software.
In this article, we are going to help you compare both software in order to choose the best one. Do not miss it!
1. Brief Background
Inventor
It is a CAD (Computer-Aided Design) software developed by Autodesk in 1999. Autodesk Inventor is a standalone product that offers core CAD features, such as parametric design, stress analysis, and sheet metal design.
It exploits the concept of parametric design. It is used to make technical drawings; this software has a mechanical vocation. Inventor is a powerful software used by many professionals and in several fields.
Creo
(also known as PTC Creo) is a CAD software developed by PTC in 2010 and was initially released in June 2011. PTC Creo is a set of tiered software packages with higher tiers adding extra features, such as flow analysis, machining, and nonlinear material analysis.
This software provides apps for 3D CAD parametric feature solid modeling, 3D direct modeling, 2D orthographic views, Finite Element Analysis and simulation, schematic design, technical illustrations, and viewing and visualization.
2. What are Inventor VS Creo used for?
Autodesk Inventor
It is a 3D CAD software that has a set of tools used for creating a 3D mechanical design, making simulations, and designing products. This software helps you measure the flow of Digital Prototyping to design and build better products faster. By using Inventor, you also get an accurate 3D digital prototype that allows you to validate the form, fit, and function of the design you are working on.
Furthermore, you gain access to an intuitive parametric design environment for developing design drawings and kinematic models of parts and assemblies. Inventor automates the advanced geometry of smart components, such as plastic parts, steel frames, gears, pipes, electrical cables.
Creo
This one is a Computer-Aided Design parametric modeling software. With Creo Parametric, and its extensions, you can create, analyze, view, and share designs downstream using 2D CAD, 3D CAD, and parametric and direct modeling capabilities. By using this software, you can design any type of manufacturers thanks to its modeling features.
You can also turn your thoughts into reality because of its freestyle modeling capability. Moreover, Creo PTC offers many extensions for users looking for better results such as Creo Interactive Surface Design Extension (ISDX) that gives better control over tangency and curvature.
3. Modeling/Designing Differences: Inventor VS Creo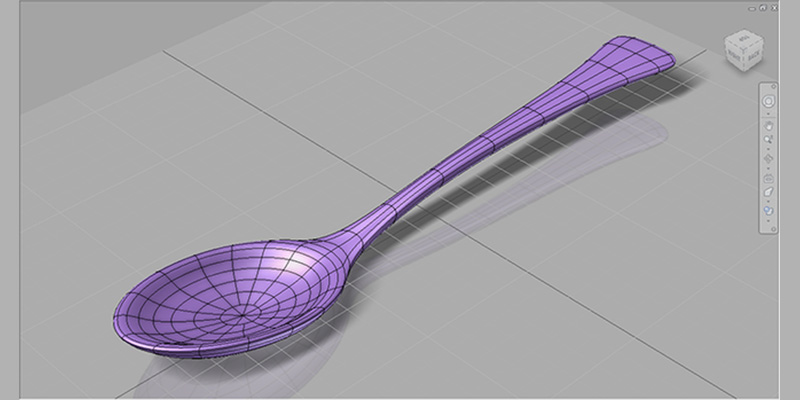 Inventor
Modeling with Inventor is pretty similar to the rest of Autodesk's products. This software comes with many tools used to create different 3D designs. One of its main features is metal modeling, which is practical when it comes to the design of sheet metal parts and complex mechanical parts. This tool, also, gives you the ability to assemble fabrication information (punch tool) with the 3D-sheet-metal model you have.
With this software, you also can work with only one part of your design. Thus, it will be easier to control the data coming from the large assemblies. For modifications and design, you will only have to work on certain components. It means that everything will be perfectly adjusted. The software helps you to act with precision.
You can easily adjust the structure of the set according to your needs. When it comes to the creation of free-form modeling shapes, with Inventor you can do the manipulation directly. You just need to choose a free form to represent the geometry to be produced. It can be a box, a sphere, a cylinder, etc.
When it's done, you just have to gradually change it until you get the shape you want. Everything can be done in a single model. Autodesk Inventor makes it easy to access different concepts. Then you can gradually add other components. When the sketch is in place, you just need to convert it to a 3D model.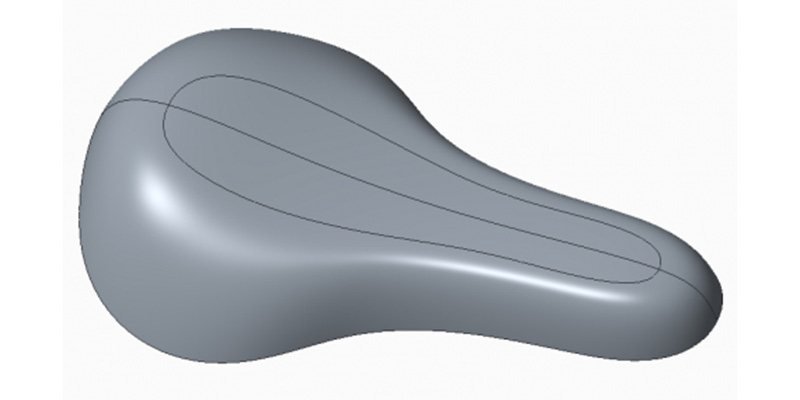 Creo
Its mini toolbars, which are available for both 2D and 3D environments modeling, it has advanced freestyle modeling features, simplifying the creation and optimization of stylized designs. Users can easily create free-form shapes and surfaces with pushing and pulling tools.
PTC Creo also has a large-high-quality engineering surface library and tools for sub-divisional modeling. PTC Creo makes sketching easy. It's possible for users to use an old-fashioned pen and paper and then import or sketch within the software itself. Users can also sketch directly onto model surfaces and easily reference other 3D objects.
The latest PTC Creo release includes improvements to preview, editing, and auto- regeneration. Once sketches are complete, they can be imported into the Creo Parametric software for future development.
4. Animations/Simulations: Inventor VS Creo
It is possible to create animations with both Inventor vs Creo. But the process is a bit different.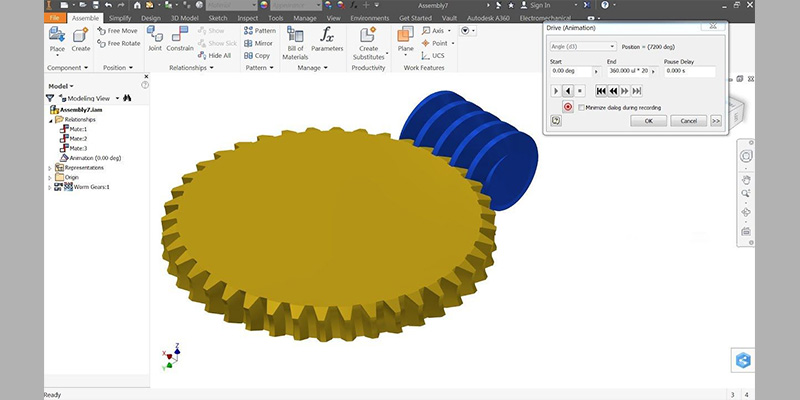 Inventor
You can create animation in different ways, but the best one is to use the Inventor Studio Environment, in which you can create a very elaborate animation with moving parts, fading elements, camera movements, and more. You can also set up lighting styles, surface textures, background images, etc.
Moreover, you can render the animation and obtain nice videos. It is considered easy to use—just a couple of tutorials, and you will master it in no time.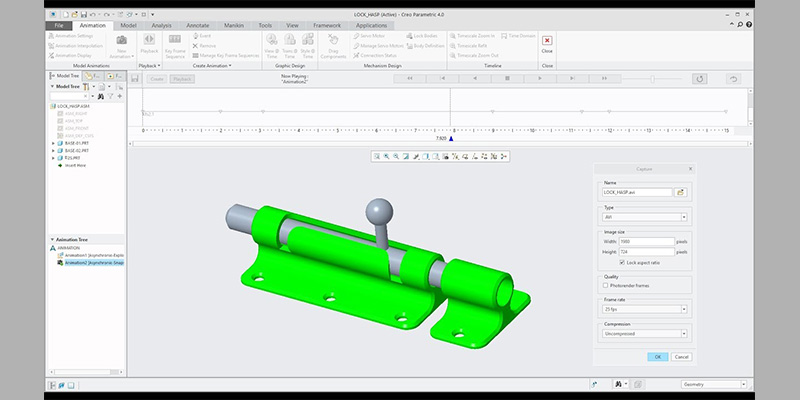 Creo
When it comes to Creo, animations can be created in two different ways. The Snapshot method is the easiest way to create an animation, but the quality of the final result will not be as smooth as the second method, which uses servo motors in Creo's Mechanism package.
With the Creo Simulate intuitive timeline interface, you just need to drop the object you want to animate into the animation panel and start experimenting with properties, settings, and timing. Once done, the result will be a native Core Animation object that will be executed at native speed on your device.
5. Rendering: Inventor VS Creo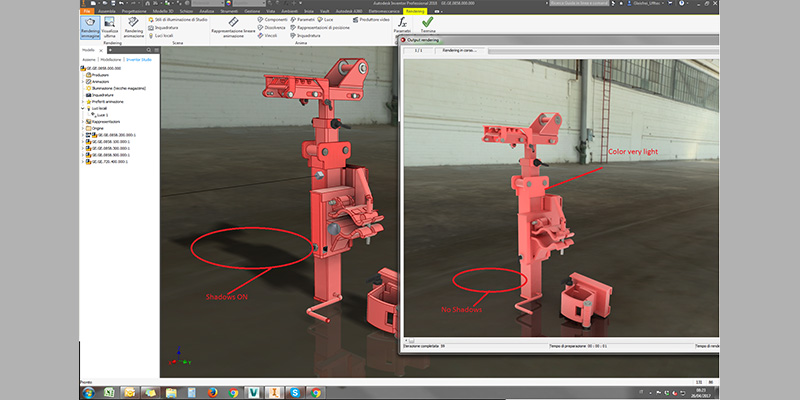 You can render by using both Inventor vs Creo. Thanks to both software, it is possible to create realistic renders that will make it easier to present your design to your clients.
Inventor
You can use the various Studio commands to give your components a more realistic appearance, add props, lighting, and camera positions that highlight the beneficial aspects of your product. The steps of creating a realistic image are simple. You just need to click on the ribbon, click the Environments tab then choose Render Image from the Inventor Studio. Set the options on the General tab. You can see a preview of your selections in the graphics window. When you are satisfied with your selections, click Render.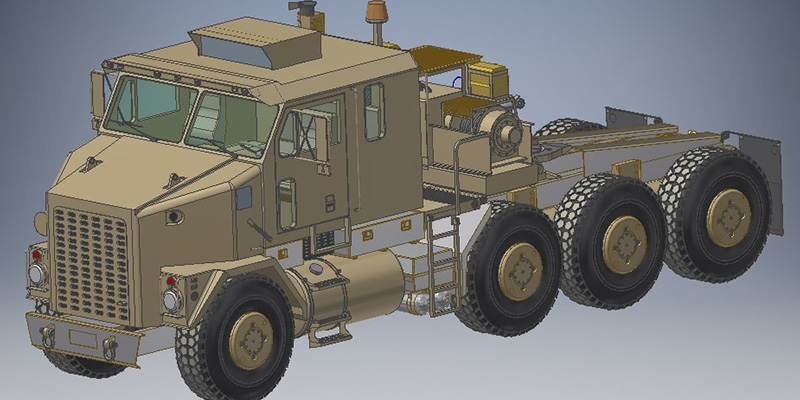 Creo
Its Render Studio option provides many possibilities to create realistic renders, such as model appearances, scenes, and lighting. This can help to reveal design flaws or confirm design objectives. To render a model in Creo, you just need to click on the Appearances tab to open an appearance gallery.
Apply appearances to the model or modify the existing materials used in the model. Then choose Scene to open the scenes gallery. You can also modify the existing scenes, environment, lights, and background. The next step is to click Real-Time Settings to modify the real-time rendering settings.
The final step is clicking on Render to open the Render dialog box. You can modify the options and click Render. The model is rendered and saved in JPEG, PNG, or TIFF image file formats.
6. Industries Uses: Inventor VS Creo
The companies using Autodesk Inventor are most often specialized in the Machinery industry. As it is used primarily to create technical drawings for mechanical purposes, it is found in many fields, such as automotive, architecture, construction, etc.
Creo is used in many industries because of its adaptability. These include automotive, aerospace, heavy machinery, engineering services, designing and building robots companies (e.g. iRobot), and others that require robust testing and simulation of designs before they're manufactured.
7. Learning Curve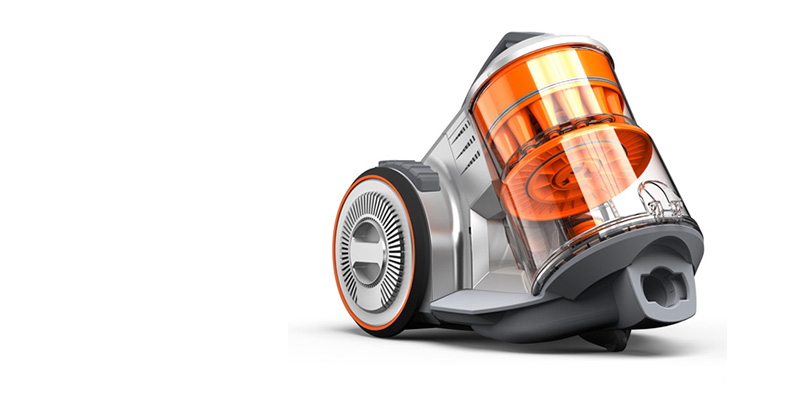 The biggest difference between these two types of software is how easy and intuitive they are to use. Having plenty of features is great, but when they are difficult to find and work with, they will not be so useful.
Creo
Makes it easy to sketch out your ideas, whether you sketch on paper and convert it into a 3D model or sketch within the software itself. It allows you to sketch directly onto the faces of your model and reference other 3D objects. During sketch creation, you can even modify and taper features.
The latest version of Creo includes enhanced tools for preview, editing, and auto- regeneration. These "sketches" can then be imported into the main Creo Parametric software.
Inventor
It does not have comparable functionality. You can use outside data in Inventor sketch, by copying and pasting or importing it, but the "sketches" must be AutoCAD files, not hand-drawn ones. However, it is considered to be easier for beginners and more user-friendly compared to Creo that while using it, you may find some difficulties due to its steeper learning curve.
To be brief, Inventor seems to be easier than Creo, especially for beginners. But you need to know that if you give it enough time and practice, it will be reachable and easy to use.
7. In which devices can we use Inventor Vs Creo?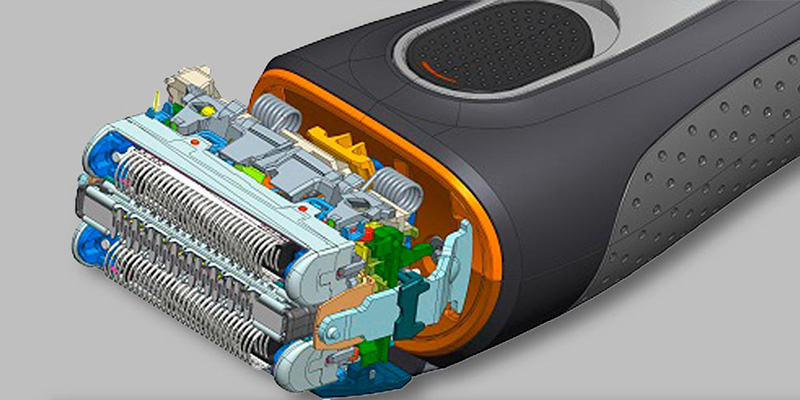 Autodesk's Inventor is available on Windows and Mac. However, Creo is only available on Windows.
8. Inventor vs Creo: Pricing/Licensing
Autodesk Inventor uses a subscription-based single-user license model for pricing with discounts for longer subscriptions. A month-to-month subscription costs $260 per month. A yearly subscription is $2,085 annually or $174 per month. A three-year subscription is $5,630 or $157 per month. You should know that it comes with a free trial. If you are a student, Inventor proposes special prices for educational purposes.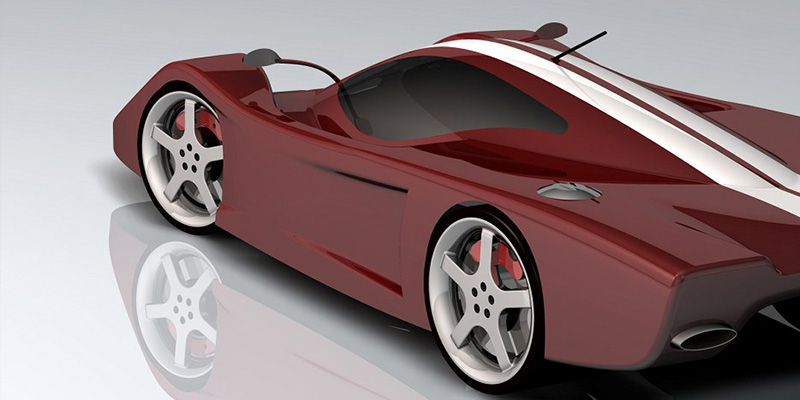 PTC Creo
It uses a tiered package subscription model for pricing. The starter tier includes standard parametric CAD capabilities and augmented reality visualization. Higher tiers add new products and features, such as multi-surface milling, tolerance analysis, mold machining, and computational fluid dynamics.
Five basic service levels have subscription pricing to start you off when it comes to this software. All prices are per-year subscription fees.
Design Essentials starts at $2,390 for locked and $2,931 for floating.
Design Advanced: $5,890 for locked and $7,299 for floating.
Design Advanced Plus: $10,300 for locked and $10,980 for floating.
Design Premium: $14,375 for locked and $15,610 for floating.
Design Premium Plus: $20,000 for locked and no floating license available.
8. So, which one is better?
Inventor
It is among the best design software out there. It is more convenient to virtually test the model before realizing it. Digital Prototyping from Autodesk is revolutionizing the field of design. It is a fairly productive way of working. This software is unique, scalable, and economical at the same time. Thanks to it, manufacturers have a variety of simplified methods of creating models. All phases (design, creation, adjustment, and digital modeling) take place in the same design environment.
Creo
It is much more stable and far superior to Inventor when it comes to top-down design. Creo would also be a better choice for any project consisting of large assemblies.
Overall, choosing between Creo vs Inventor for your business or studies comes down to one main factor: the complexity of the project and your goal. If you wish to design something extremely complex, Creo is definitely the choice for you. However, if you want to design simpler objects, you might want to look into using Inventor as the best option.