In order to create good interior designs, you need a 3D Interior Design Software that can do the job smoothly and efficiently.
Luckily we have plenty of those programs that you can use to execute the design that you have in mind.
These are the top & the most used 3D Interior Design Software :
---
1- SketchUp
Formerly known as Google SketchUp, it is available in two versions, SketchUp Make (freeware version) and SketchUp Pro (paid version). SketchUp comes with an online open-source library of free model assemblies called 3D Warehouse and supports third-party plugins to improve the functionality of the software.
---
2- Archicad :
This software was developed mainly for architects, thus it mainly focuses on their needs. It is great for design architectural plans, elevations, sections, and so on.
---
3- AutoCAD :
One of the best CAD software that interior designers mostly use.
It is available in Windows and Mac versions and you can download a free trial from the Autodesk site.
---
4-3Ds Max :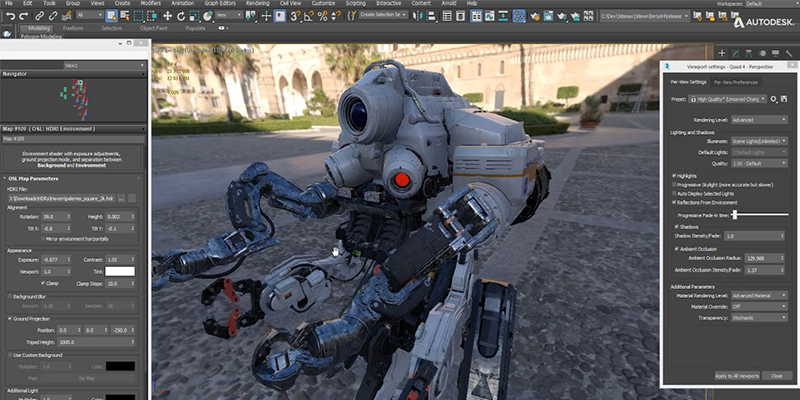 This software helps in creating 3D models, animations, and rendering. It is very popular and used by architectural and Interior Design studios for rendering and visualization purposes.
---
5- Chief Architect:
This software was specifically designed for the home industry.It simply allows 3D design tools to be used by novice computer users or by those who find other CAD programs complicated.
---
6- Autodesk Revit :
It is a building design and construction software that enables professionals to digitally construct buildings and models with a consistent and coordinated model-based approach. Specifically built for Building Information Modeling, Revit allows us to create plans, elevations, and sections in a quick manner.
---
7- Live Interior 3D :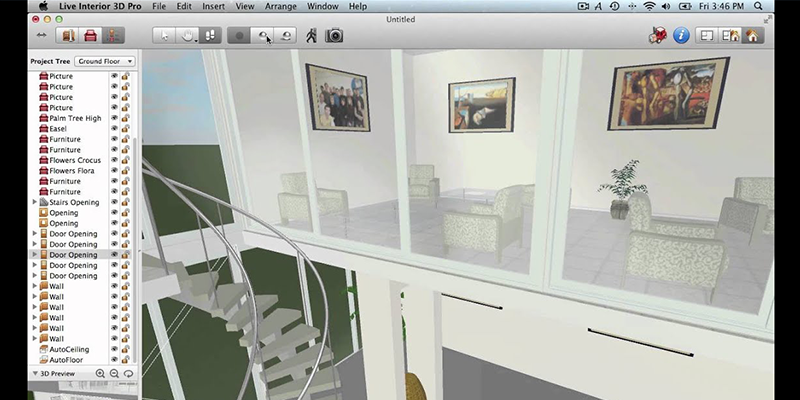 Great Interior Design software for professionals, developed by Belight Software, which is very easy to learn and can be a great alternative to expensive CAD Software.
---
8- 3D Home Planner :
Best online software created by Dmlights that will help you to design a floor plan and furniture layout plan easily and quickly. It has a 3D Preview mode which helps to visualize how suggested design works.
---
9- Palette Cad: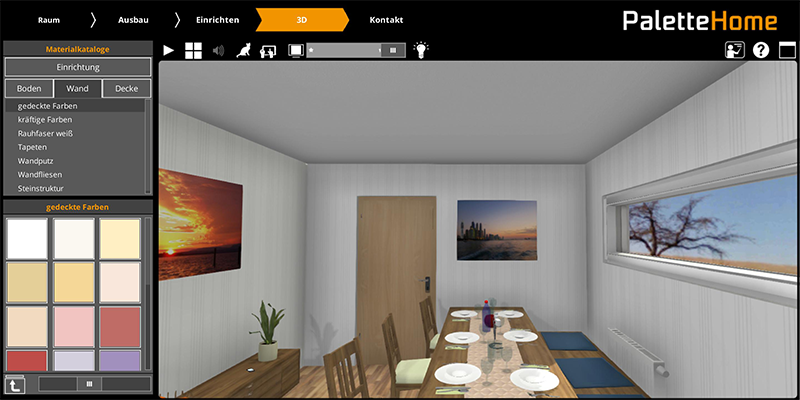 Interior designers looking for software that is not only full-featured by also easy enough to use so that learning how to use it doesn't take your focus away from your actual job, should check out Palette Cad.
The interface is incredibly well designed and it allows you to work while you are learning how to use the software.
The features are plentiful and let you get very creative with any and every room in the house you are designing.
---
10- Sweet Home 3D:
If you are looking for software that can be used both as downloadable desktop software and as an online tool, this one is for you. It is very easy to use and has a sleek interface that beginners can get a hold of right away. If you don't want to install anything on your computer, the online version of the tool is just as effective and simple to work with.
---
11- Punch! Home & Landscape Design: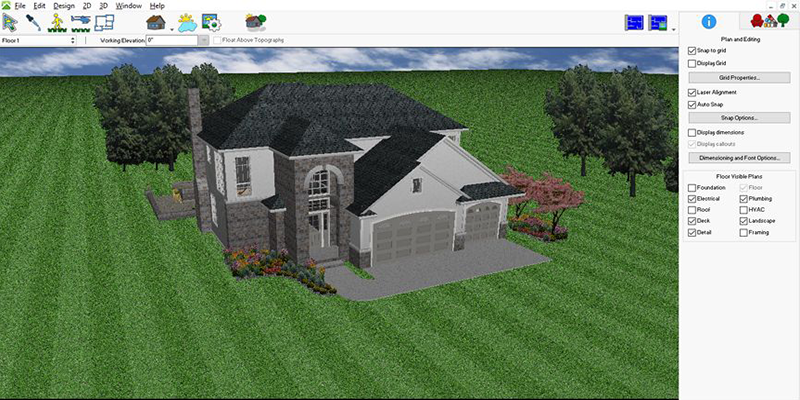 This is one of "the easiest to use" options for people with no prior experience in interior design, but it is also sophisticated enough to satisfy any professional. Unlike most software that is limited to your living space, this one also provides options for landscaping and making your yard look wonderful as well.
---
12- Autodesk Homestyler:
Homestyler is packed with features and can be used online for no cost at all. It's great software for everything from simple remodeling to building a home from the ground up. And if you are looking for some inspiration, you can go to their website and browse some of the interior design ideas that other people have uploaded.