Two of the best computer-aided design software are Autocad and Revit, they have been around for a long period of time now, and they each have different tools and features that can help you work on your projects.
Today we are going to compare them and see what they have to offer. So you can at the end decide which one is the best for you: AutoCAD or Revit?
In the year 1982 AutoCAD became a huge breakthrough in when Autodesk released it. The program has been constantly upgraded, and its latest versions are distinguished by the capabilities of cloud storage and its compatibility with portable devices, and thanks to its existence for more than three decades; AutoCAD has become a market-leading program among drawing and design programs.
About 20 years ago, Revit has emerged and has gradually become a new phenomenon because it operates in a different way because it provides closer simulations to real buildings; Hence the term: "Building Information Modeling" or BIM; However, just as the transition from paper to screen did not happen overnight, there is still hesitation today to welcome Revit with open arms.
Revit Technology Corporation launched the first version of Revit in 2000 called "revise-it". Revit aimed to bypass easy 2D charts; in order to allow the creation of smart building models using the computer. Autodesk bought Revit Technology Corporation in 2002 after realizing the capabilities of the software package.
What are AutoCAD or Revit used for?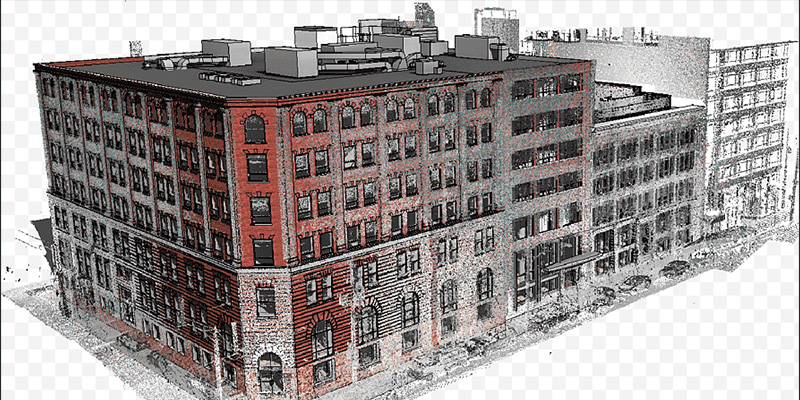 AutoCAD can be defined as a digital drafting tool. We use it to draw each element separately. For design, we work on a projection, then on a facade, then in a sector … Thinking can be somehow free because the graphics are not related to each other.
AutoCAD is used for 2D design, drawings and documentation and also in 3D modeling and visualization.
Revit is a powerful software package that can create 3D models for a project that includes the physical properties of the building elements and their interaction within the building components.
For example: If you have a number of drawings of an architectural plan and you change one of them, the change is reflected in the actual model and all other drawings are updated accordingly. This is one of Revit's main strengths; this allows for faster completion of the project.
Modeling Differences
As we previously said both AutoCAD or Revit are used to make drawings and create models. These models are then used as plans for real-life construction and can also be used for other things such as 3D printing.
AutoCAD is a powerful 2D drafting software because it gives you a lot of freedom over the designs you draw. It allows for a number of methods in which you can manipulate geometrics and create accurate drawings. So if you want a tool that allows for free form drawing, AutoCAD is perfect.
This software has many tools that help architects or designers to translate their imagination and bring it to the real world. It also has 3D functionality. However AutoCAD was not made for this purpose but due to the updates and changes that happened over the years, this software has evolved to incorporate the design of 3D models in order to satisfy designers' needs.
Revit is somehow different because it does not allow its users to draw as freely, which means you cannot use it to express your creativity as AutoCAD. Revit is more focused on what is known as building information modeling or BIM.
This is where you use tools to create 3D models of buildings and other concepts which are mainly used in construction. It doesn't offer the same free form drawing and freedom as AutoCAD instead it offers real-time information, but how? Well, for example, if you are modeling a building on Revit you will get data on materials needed, how they interact with each other, and price estimates too.
Animation Differences
Both AutoCAD or Revit allow their users to create animations. However, it is simpler in AutoCAD, especially for exterior parts, by using it you can create a short animated walkthrough video of your model that can help you in presenting your ideas more creatively. Using shortly animated walkthroughs, you can simply convey a lot of information without using many tools. Even an ordinary will be able to understand your design ideas. You just have to click on the palette, then "Show Panels" and select "Animations" so that there will be a checkmark beside it.
Then you can select the icon to start the setup of the animation.
In Revit, creating animation is a bit complicated. In general, it's easier to begin creating a walkthrough in a plan view, but you can also create a walkthrough in elevation, section, or 3D views. During the process, you can open different views to help accurately position the path and cameras.
You have to place keyframes in order to define the walkthrough path. You can place keyframes anywhere, but you cannot change their position while creating the path. However, you may edit them after you finish the path.
Design Flexibility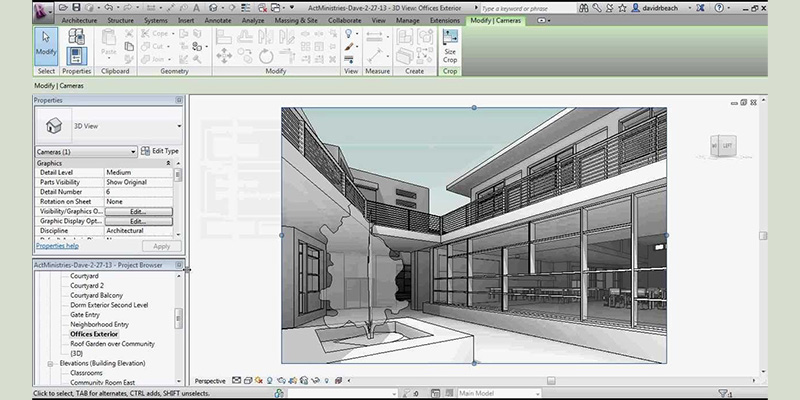 Modifying designs, models and certain parts within a drawing is pretty common with these types of tools and both allow for modifications.
Modifications with AutoCAD can be difficult or rather it is massively time-consuming. The reason is that each part has to be modified individually. There is also the issue that modifications to designs don't update automatically across all views on AutoCAD.
If one part of the model is changed then it generally has to be manually updated across different teams that are working on it.
Revit provides a much easier and straightforward way to make adjustments. If something is changed on Revit it will update automatically across all existing views so there isn't the need for manual updating. This is related to the workflow. As Revit considers the design as a 'whole' whereas AutoCAD has a more disjointed approach, anything that is modified in Revit will be reflected across the board.
Do Industries use Autocad or Revit?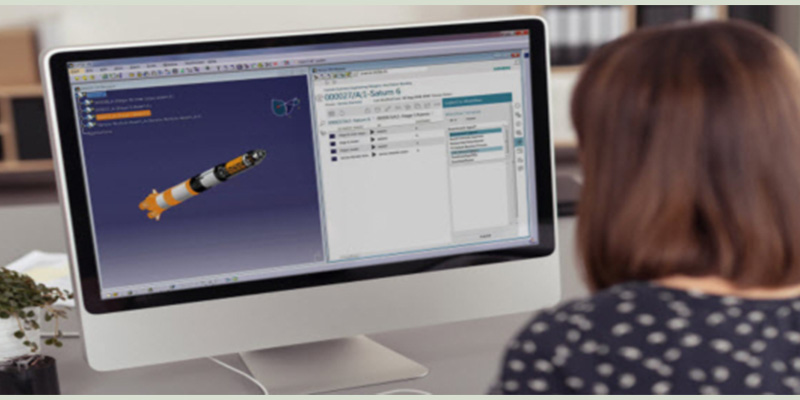 AutoCAD is used by a wide range of industries, industrial designers, engineers, and specialists, such as architects, structuralists, HVAC engineers, mechanics, aeronautics. It can also be used in automotive engineering, site engineering, electrical design, mapping, design, etc.
Revit also is popular and used in many industries and by several professionals in architectural design, structural engineering, Creation of detail plans, and MEP engineering (HVAC, electricity, and plumbing), and pre-construction design.
Ease/Difficulty of Learning: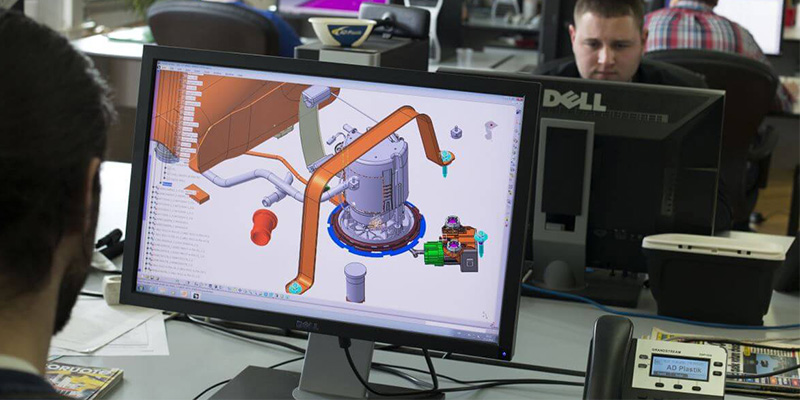 If you are someone without any experience in design, modeling, or drawing software, AutoCAD and Revit will not be a piece of cake! However, for people who do have some experience with this field, there are differences in the usability between the two products.
AutoCAD can be a bit harder to use as the interface isn't so clear for beginners which means it is more difficult to get to grips with initially. You don't necessarily need to have years of experience to grasp a solid understanding of its concepts and functionality but it can appear very confusing at the start.
One big advantage AutoCAD has is its Custom User Interface Editor. This means you can customize the workspace within AutoCAD so you have it the way you want which can make using the program much easier once you get to grips with the basics.
Revit is a much more data-intensive program which can make it harder for some people. That being said, the interface looks cleaner and because processes and the workflow aren't separate like it is in AutoCAD, it is generally accepted that it is easier to use tools overall. You probably won't have a steep learning curve with Revit as you will with AutoCAD.
The learning material is all over the place for both Autocad and Revit which makes the process of learning these two software easier.
Pricing/Licensing: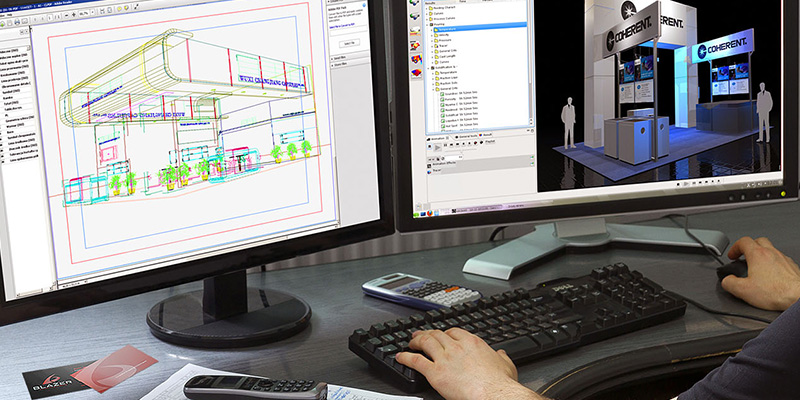 Both of these pieces of software offer 30-day free trial options and they also offer monthly, yearly, or 3 yearly subscription options. AutoCAD costs $1690 for a yearly subscription per user license. You can also choose to buy a monthly license for $210 per month or get a license to use AutoCAD for 3 years which costs $4565 in total.
When you purchase AutoCAD, you also get a range of other tools such as AutoCAD Architecture, AutoCAD Electrical, AutoCAD Map 3D, AutoCAD Mechanical, AutoCAD MEP, AutoCAD Plant 3D, and AutoCAD Raster Design. You can also use AutoCAD via their mobile app.
Revit is more expensive than AutoCAD and the cost of a yearly subscription is $2425 for a standalone license. You can also choose a monthly subscription for Revit that costs $305 while there is the
the option of a 3 years license as well which costs $6550.
If you are a student It is possible to get free access to both AutoCAD and Revit, however, commercial and professional companies have to pay the license fee.
Final Thoughts
Both AutoCAD and Revit are very powerful design tools because if used properly they are highly effective in what they do. They do have overlapping features that are often used with a different focus. For example, Revit is generally used within the construction industry. 
AutoCAD is great as a drawing and drafting program whereas Revit is more geared towards parametric object-based design and analysis.
Overall, for a good portion of people, AutoCAD is the better program when it comes to 2D and 3D functionality which helps architects and industrial designers, engineers, and more. as well as the compatibility across various platforms that Revit doesn't have. 
But Revit is also a good drafting and design tool which has a more holistic and systematic approach with better workflow and modifications can be updated right away which can be very useful for big projects or when working under a deadline. Base on the experience of many users, Revit is a bit easier to get the hang of over compared to AutoCAD.