There are a lot of software that can help designers, architects, and engineers express their ideas in a better way.
Today we are going to talk about two popular software AutoCAD vs FreeCAD. These two software are widely used to create 2D and 3D designs, such as plans, levels, details, 3D models, construction documents, etc. However, there are many differences between them. That's what we are going to talk about today.
Brief Background:
AutoCAD was introduced in December 1982 by Autodesk, as the desktop application on the microcomputer. It allows us to draw two-dimensional lines representing real elements in architecture and design, hence the term: "computer-assisted design" or CAD. Autodesk has made big efforts to upgrade this software which made it today's one of the most famous design tools.
In 2002, FreeCAD has emerged, it is a free and open-source software; which means anyone can freely use, study, or make changes according to their needs, this software is a parametric 3D computer-aided design (CAD).
It falls into the category of building information modeling, intended to be a feature-based modeler with a modular software architecture, which makes it easy to provide additional functionality without modifying the core system.
AutoCAD vs FreeCAD, What are They used for?
AutoCAD is used to create computer-aided designs with calculated and specific measurements. It develops the application in both the 2D and 3D formats and provides the information to the application.
We can draw each element in AutoCAD separately which makes it easy to apply changes. This software provides a wider range of possibilities to its users because the features and tools are not necessarily created to serve one purpose.
FreeCAD allows you to sketch geometric shapes and use them as a base to build other objects. It contains many components to adjust dimensions or extract design details from 3D models to create high-quality production-ready drawings.
Although FreeCAD can be used for 2D drawings, this is not its main focus or direction of its development, its major use is the management of 3D designs, through modules adapted to particular tasks that are needed in certain industries.
Modeling Differences
As we previously said AutoCAD and FreeCAD are used to make drawings and create models. These models are then used as plans for real-life construction and can also be used for other things such as 3D printing.
One of the major differences between drawing on paper and drawing on AutoCAD is additional freedom over the designs you draw in addition to having the ability to share and receive files from team members just to name few things.
The good thing is that it allows for several methods in which you can manipulate geometry and create accurate drawings. This software has many tools that help designers to translate their imagination into a real-world form.
It also has 3D functionality that was made in order to satisfy designers' needs. For creating 3D objects, AutoCAD offers users adding lighting or shadows to the materials, so they can get perfect rendering effects for their designs.
FreeCAD runs totally by using parametric models. The great thing is that it allows you to restore changes in design by referring to your design history before adjusting any specific parameters.
The volume modeling is used for simple geometric shapes (like a cone, box, cylinder…). To modify these geometries you have access to many tools like Boolean operations, fusion, common, cuts operations.
Its aim to be able to make specific modifications to certain parts. These operations can be used at any time when modeling. It's easier and more logical to use it progressively.
Freecad allows you to enhance the functionality of the software by adding plugins. It allows you to add tools in a very straightforward manner, using Python scripting or with C++ but users can still fully develop new tools and features in Python.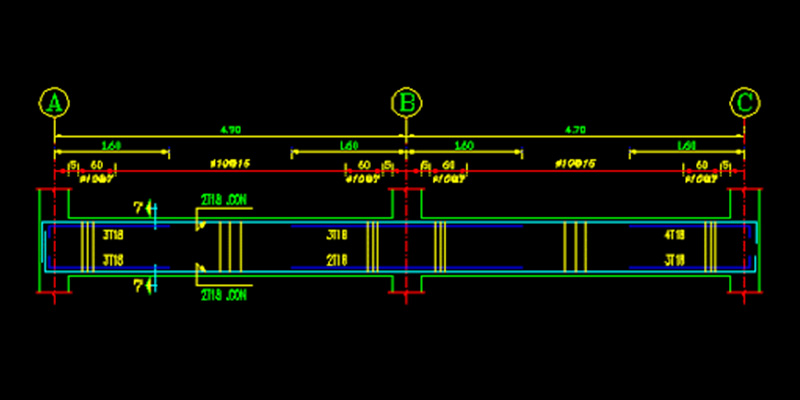 Also one of the differences between the two software is that AutoCAD helps users prevent product failures and warranty issues. As FreeCAD is open-source software, there is always a chance of the bug, but you can still report FreeCAD Tracker.
Animation and Simulation
AutoCAD or FreeCAD? Actually, they both allow their users to create animations and simulations. However it is simpler in AutoCAD, it helps you to create a short animated walkthrough video of your model that will make you present your ideas and work more creatively.
Using short animated walkthroughs you can simply convey a lot of information without using many tools or drawings and even a person who is well educated in this field will be able to understand your design ideas.
The process is simple you just have to click on the palette, click on "Show Panels" and select "Animations" so that there will be a checkmark beside it. Then you can select the icon to start the setup of the animation.
In FreeCAD, creating animation is a bit complicated especially for beginners or people who have never learned programming basics or coding. It is true that there is a workbench for animation, but if you learn how to code them in python directly, you will be able to achieve almost anything you want. If you are not used to coding you can find help in the ''FreeCAD forum'' to get help with python scripts.
Rendering
Both AutoCAD and FreeCAD allow their users to create renders that can often give a prospective client a clearer vision of a conceptual design.
In AutoCAD, you might need to create many renderings before you reach your goal. The basic rendering workflow is to attach materials to the 3D objects of a model, place user-defined lights, add a background, and start the renderer with the RENDER command.
In FreeCAD things are a little different because it needs a second program. Currently, two renderers are supported: Povray and Luxrender. To be able to render from within FreeCAD, at least one of these programs must be installed and configured in your system.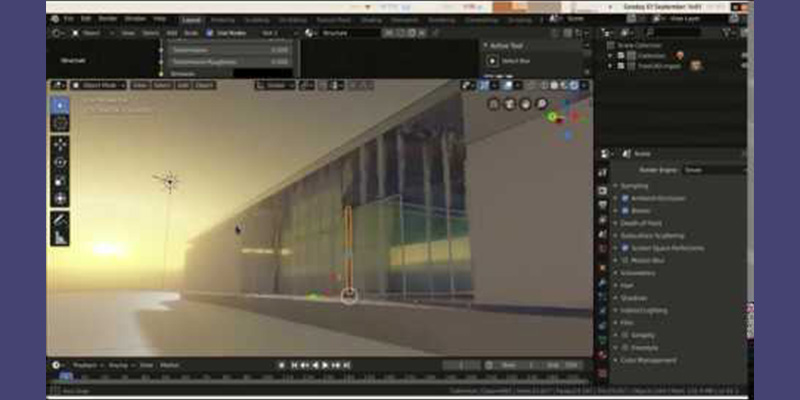 However, if no renderer is installed, you will still be able to export a project file to be rendered at another time.
Industries That use Them:
AutoCAD is used by a lot of industries, technical designers, engineers, and specialists, such as architects, structuralists, HVAC engineers, also industries such as aeronautics, automotive engineering, site engineering, electrical design, mapping, design, etc.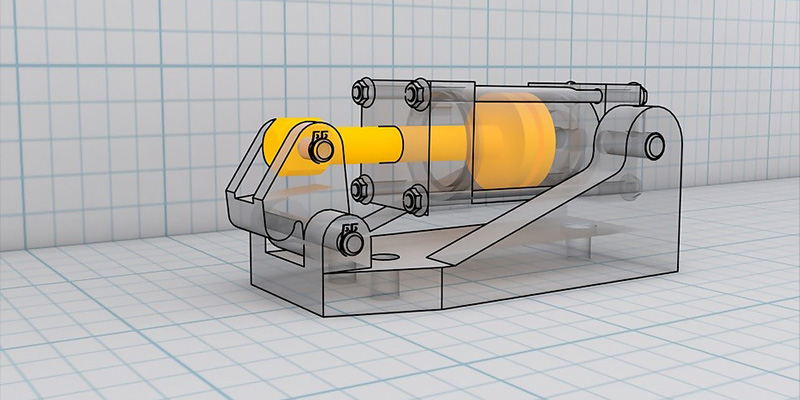 FreeCAD is used by many programmers, Architecture professionals, mechanic engineers, automobile engineers, and product designers.
The Learning Curve:
If you are someone without any experience in design, modeling, programming, coding, or drawing software, AutoCAD and FreeCAD will not be easy to learn! However, for people who do have some experience with this field, there are differences in the usability between the two products.
AutoCAD can be a bit hard at the beginning, its interface isn't so clear for beginners and the fact that it is designed with separate processes means it is more difficult to get to grasp initially.
It can appear very confusing at the start. But you don't necessarily need to have years of experience to understand its tools' functionality. with few days of practice, you will be able to get used to it.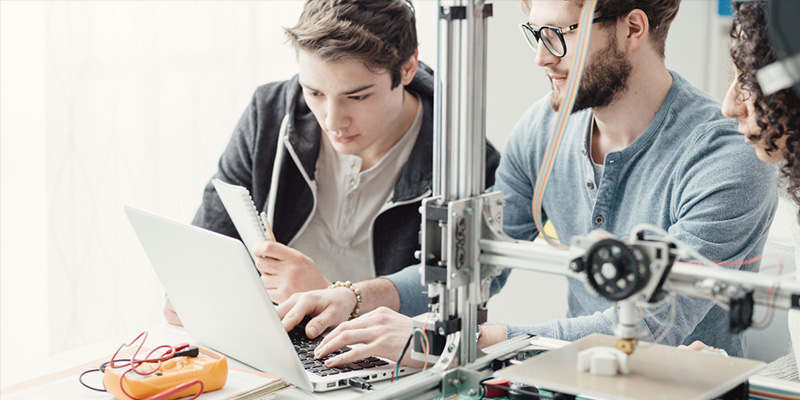 FreeCAD is among the easiest software to learn and use according to surveys! It provides many functionalities that may help its users to get better results, however, if you want to add special features to the software you need to master python language to create the right script. But there is always another option, which is getting help and find tips and scripts in the FreeCAD forum.
Operating Systems:
AutoCAD is available on Windows, Android iPhone/iPad, Mac and it is also Web-based. FreeCAD is available on Windows Linux, and Mac.
Pricing/Licensing: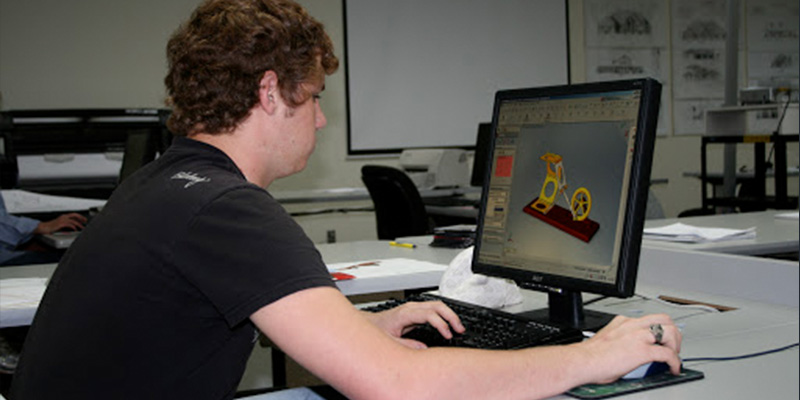 AutoCAD costs $1690 for a yearly subscription per user license. You can also choose to buy a monthly license for $210 per month or get a license to use AutoCAD for 3 years which costs $4565 in total. When you purchase AutoCAD, you also get a range of other tools such as AutoCAD
Architecture, AutoCAD Electrical, AutoCAD Map 3D, AutoCAD Mechanical, AutoCAD MEP, AutoCAD Plant 3D, and AutoCAD Raster Design. You can also use AutoCAD via their mobile app.
If you are new to FreeCAD, you can totally use its free version, but if you want to go further, you can purchase the business software version which costs 185$. The free version allows you to do technical 2D drawings, compare designs, etc.
It is a program for advanced CAD users If you are a student don't worry! It is possible to get free access to AutoCAD, however, commercial and professional companies have to pay the license fee.
Final Thoughts
AutoCAD is better as a drawing and drafting program whereas FreeCAD is more geared towards 3D parametric modeling. When using FreeCAD as an STL editor, you really notice its power. It is a CAD program to create exact and models for mechanical use, not for modeling only. This is great when you want to construct technical objects.
Overall, AutoCAD is the better program as it combines both the 2D and 3D functionality as well as the compatibility across various platforms and the possibility of free move-around views that FreeCAD doesn't have. But the fact that Freecad is free makes it way more favorable for those who can't afford expensive software like Autocad.
AutoCAD has been an industry standard for decades and is one of the best design programs available. Besides Autodesk with its every year new versions try to improve users' experience while FreeCAD developers take a longer time to launch new versions.
Both AutoCAD and FreeCAD are very powerful design tools that if used properly are highly effective in what they do.
Before choosing AutoCAD or FreeCAD, it is always a good idea to understand and self-analyze the various options available in both software. As they are both useful, first calculate your needs, budget, and skill levels which play an important role in deciding which software. Review some real-time users' experiences that are also quite helpful to come to any decision.