There is a lot of 3D computer-aided design software to use in your projects these days. Every software has its own features and tools. That is why we are going to talk about Rhino VS Inventor and see which one is more suitable for you when trying to bring your ideas to life.
Rhino
Rhinoceros (typically abbreviated Rhino, or Rhino3D), a three-dimensional computer-aided modeling software that is commonly used in modeling complex objects, enables you to accurately model your designs ready for rendering, animation, drafting, engineering, analysis, and manufacturing. It is a NURB mathematical model base software that has control points that can determine the shapes of curves, it can make complex shapes get easier.
So, it focuses on producing precise representations of curves and freedom surfaces. It allows users to create, edit, analyze, and visualize NURBS curves, surfaces, solid bodies, and point clouds.
Rhino3D was built to excel at modeling complex, freeform surfaces with excellent continuity of shape. It has many capabilities such as two-Dimensional line drawings, three-Dimensional construction drawings, Rendering with sunlight and materiality, and creating Parts Assemblies.
Inventor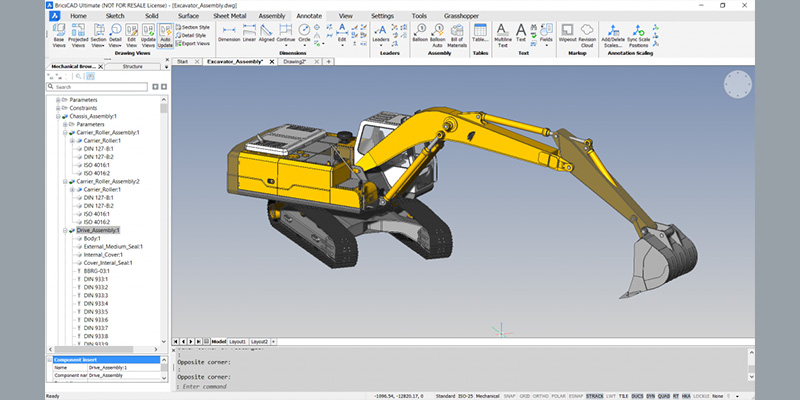 Autodesk Inventor is a CAD application for Three-Dimension mechanical design, simulation, visualization and documentation
Inventor software is useful in industrial design and producing accurate mechanical drawings. It can contribute faster and reliable source in fabrication and production.
Inventor includes a Building Information Modeling (BIM) Exchange tool, used to create and publish simplified 3D representations, intelligent connection points, and additional information in native file formats of other software. Users can export 3D geometry to AutoCAD Architecture for example.
This means that The use of Inventor has helped users mitigate the need for other software solutions to a certain extent.
Modeling
Rhino is not a solid modeling tool; rather than that, you can make complex shapes in NURB Surface modeling and make a closed surface model also called the Watertight surface model, and then make a solid out of it if needed. 
NURBS models can be used in any process from illustration and animation to manufacturing. NURBS geometry is an industry-standard for designers who work in 3-D where forms are free and flowing and both form and function are important.
NURBS modeling is also widely used by professional animators and graphic artists. The advantage of using polygon modelers is that there are no facets. The models can be rendered at any resolution. A mesh can be created from the model at any resolution.
So, Rhino gives you more control for surface modeling. It also gives you the ability to perform different engineering calculations like FEA Structural Analysis on a solid model.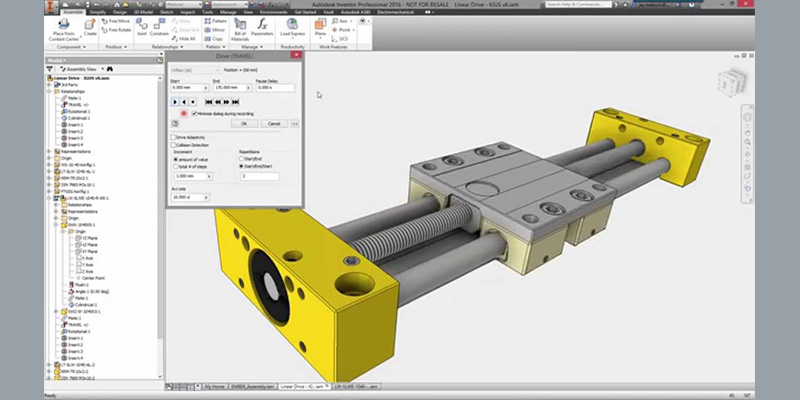 On the other hand, Inventor has a unique drawing system based on creating sketches in XYZ planes. This makes it easier and more efficient to develop or modify a new component based on the drawn sketches, similar to the way you can create a 3-D figure based on its isometric drawings. 3-D figures are treated as solid parts and not just as one big computer drawing.
This allows the user to treat every part that can later be added to an assembly or modified as independent components of a more complex system. Once your prototype is assembled, it will tell the weight of the assembly and the surface area. It will also give you the center of gravity on a part or assembly just to name a few things.
Animation, Simulation, and Analysis
When it comes to these features, with Rhino you will not find them built into the program, they are available as plug-ins that you should buy apart from the program and each plug-in has its own price and unique feature to empower your basic features of the software.
Rhino includes new tools and enhancements to help ensure that the 3D models used throughout your process are of the highest possible quality.
The process of analysis takes into consideration points, length, distance, angle, radius, bounding box, normal direction, area, area centroid, area moments, volume, and much more.
Inventor includes an integrated motion simulation and assembly stress analysis environment. Users can input driving loads, friction characteristics, and dynamic components, then run dynamic simulation tests to see how a product will work under real-world conditions.
The simulation tools can help users optimize strength and weight, identify high-stress areas, identify and reduce unwanted vibrations, and size motors and actuators to reduce energy consumption.
Rendering
Presentation is key during nearly every phase of design because you need to communicate with clients, customers, collaborators, or the public at large.
Rhino actually has very good tools for adding materials to assemblies that are comprised of many elements and rendering them nicely and in a timely manner.
Rhino has a Fast, interactive raytracing in the viewport, accelerated on the GPU of modern CUDA and OpenCL graphics cards. This allows you to see results taking place in the viewport in realtime without needing to wait for renders.
This software comes with a ready to use library of materials, you can just drag and drop to see it in the viewport.
Rhino even has UV unwrapping tools so you can control the process of texturing if the model you are working on needs complicated materials and textures.
The render engine in Inventor is kind of outdated and the materials system is rather inflexible. But overall you can add materials and light to light your project and render it with good enough quality that shows all the necessary details.
Design/2D Drafting
Every type of physical product design relies on technical illustration and 2D drawing to concisely communicate ideas, specifications, and instructions to people in design, development, and fabrication.
Rhino makes it easier to create 2D drawings and illustrations for every discipline using Annotation objects that include: arrows, dots, dimensions, text blocks, leaders, and much more.
Inventor offers plenty of tools and documentation when it comes to 2-D drafting and designing, it is one of the best software that offers these features.
You can make computer-aided designs that go through all the processes till the stage when you will manufacture them and you do not need an interface like other software to recognize it in a CNC. It enables 2D and 3D data integration in a single environment, virtually representing the final product.
It allows users to check the form, fit, and functions of the product before it is built. The application provides strong parametric, direct edit, and freeform modeling tools as well as multi-CAD translation abilities.
Industries use: Inventor VS Rhino
Rhino is used for quick and flexible modeling especially for organic models that are curvier like shapes in nature e.g. human body, potato or apple, a plastic toy car, etc. For example, Rhino assists in shoe performance analysis, application of leather textures.
It has an indispensable role in the evaluation of prototypes with 3D printing, reducing time and cost. Rhino is used in marine, aerospace, and automobile interior and exterior design. Makers of household and office appliances, furniture, medical and sports equipment, footwear, and jewelry makers use Rhino to create free-form shapes.
Inventor can be used in almost all fields of manufacturing it is not made for a special segment, it is parametric and history-based. So more accurate control and everything is history-based. It gives very high control when modeling. If you need to change a feature in it that change will affect all its child features too. 
The Learning Curve
I would say that both Rhino and inventor are relatively easy to learn and use when working on simple projects, but as things get more complicated the need to create large and complex assemblies naturally you will have to acquire more skills and learn more techniques to be able to do certain things. 
The User Interface
Both software has a friendly interface that makes them easy to work with and they both don't need so much time to learn to and use. Rhino's interface is command base, where you can customize a list of keyboard shortcuts, and work in full-screen mode with no tools visible, that is because its tools are named in plain English, you should simply type the command.
Rhino3D has a more intuitive interface than Inventor, everything is where you expect it to be.
Operating Systems and Computer Requirements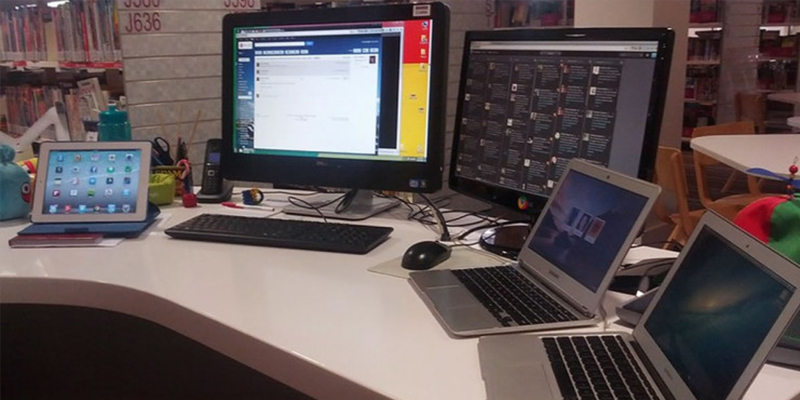 Rhino does not run on mac until the last version Rhino 6 and it is very heavy software. On the other hand, Inventor requires a lot of CPU and memory resources too if your machine doesn't meet and exceed these requirements you will face some slowdowns or crushes and complications as things get more complex and projects get bigger.
Inventor runs on all platforms and is flexible with other file formats similar to Rhino where they both can read files from other software which makes it easier for companies to work on their customer's models directly even if they don't use the same program.
Pricing/Licensing
when it comes to pricing and licensing Rhino is more friendly to those with a limited budget because the commercial version costs US$ 995, but you are still a student you can pay only $195.
Inventor requires paying for a subscription on a monthly and yearly basis. and Autodesk offers a free 30-day trial for anyone who wants to try it.
Compared to other paid popular CAD and CAM software on the market, Inventor is not the most expensive even though it is expensive compared to Rhino. So you have to weigh to pros and cons and choose depending on what you need.