Today we are going to see How to Make a 3D Animation Character, which is a whole process to get through.
Character development is a process that implies multiple stages from making the concept to animation. This process has become easier over the years & the quality of details that character artists can show on their characters has become significantly higher.
---
1- Concept Art/character Design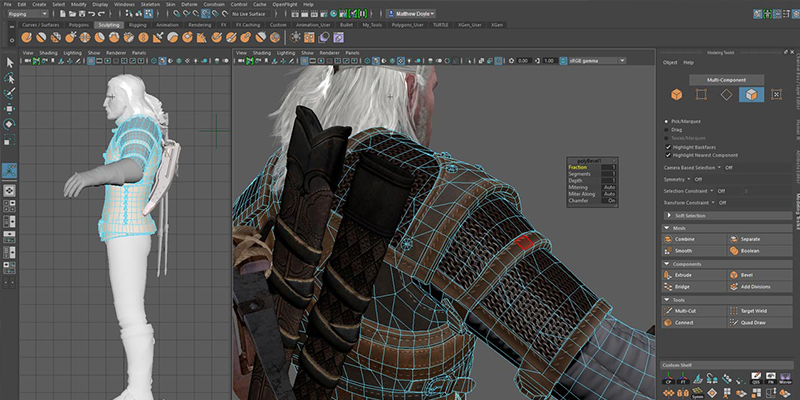 The character designer or the concept artist is usually the first person on a production to begin visualizing the characters from the descriptions given to them for a given story.
They create a new and original character for a purpose and it can be based on the script or the story.
After they understand the script and how the story influences characters, the next step for a character designer is to thoroughly research any anatomical, costume, historical, style, or theatrical references needed to create the character for the project.
the Next step is drawing and creating sketches and concepts for the characters. Depending upon the whims of the art director and timeline for the project, anywhere from 5 to hundreds of versions of a single character can be created.
The purpose behind this is not to settle for the first few versions but to create new and more features that the modeling team can choose from later. Showing character personality through poses and facial expressions is important even in these early stages.
An important part of the character designer's job is to bring something more than just visual design to the character he/she is creating. They begin to bring personality and a sense of being alive to these characters.
---
2- Modeling/sculpting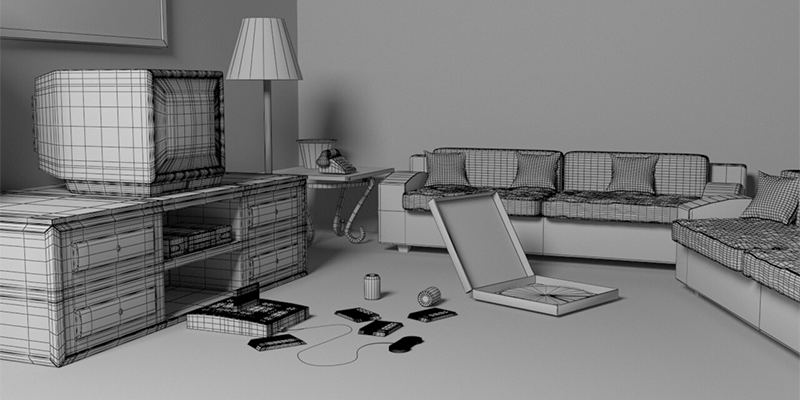 Usually, character artists depend on 3D sculpting software such as Zbrush to create the basic mesh because it is fast and gives more creative freedom, then they will add more details as they spend more time on it.
After character sculpting is over the Model will be taken to a standard 3D software such as Maya, 3Ds Max, or blender for retopology, which is the process of creating a less polygon dense character model.
Character artists can create their models in the standard 3D software from the start without having to do sculpting but as I said there are some restrictions that can not be avoided unless you use sculpting software.
---
3- UV unwrapping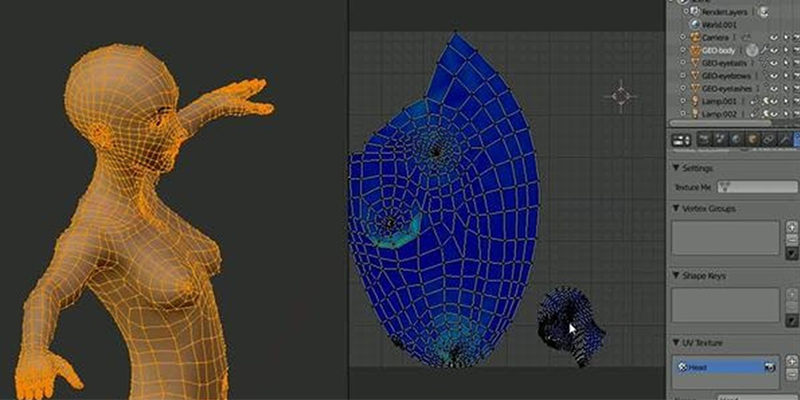 UV Mapping or UV unwrapping is the process of turning the surface of a 3D Model or character into a 2D flat surface that can be used for generating maps and textures later.
This process is harder when it comes to characters and you need to be good at it because character skin and clothes are going to be moving a lot and this might cause some technical problems that will be dealt with later in rigging and animation.
---
4- Texturing
Once everything has been UV Mapped, it is okay to move into the next section of the 3D Modelling Pipeline which is Texturing.
To texture, a character artist will use specific software such as Substance Painter, Mari, or Quixel Suite just to name a few. These programs can do a great job and give quick results.
These programs use Physically Based Rendering and that form of rendering is the a common practice in animation studios and more importantly Game Studios.
In Physically Based Rendering, the lighting is affected by the normals that are created by the 3D Modeler and they help create a more detailed and realistic model.
---
5- Rigging
Rigging is a process of creating a "skeleton" of your model by creating joints that will enable you to move it.
Depending on the 3D package that you choose from 3ds Max, Maya, or Blender—you will be able to define whether an already-made skeleton body should be picked or manually generated by an artist.
This tool allows you to fit the mesh the best; however, this requires plenty of time to build an entire skeleton made of separate bones, let alone creating bone particles from scratch.
Usually, it requires having from 15 to 100 bones, depending on its complexity, to successfully move a character.
Given a solid number, it isn't always easy to manipulate each of them manually, that is why some tools allow for scaling, moving, and turning a certain group of bones to make the process smoother.
---
6- Animation
Animation is always done after rigging has been completed.
Engine physics will use the rig if you animate a specific point, the rest of the structure will follow so that you're not animating just a single vert.
There are many techniques of animation that animators will use depending on the results they want to get or the type of animation they need.
There is Keyframe animation, Driven key animation, Nonlinear animation Path animation, and motion capture which is basically capturing the data from real actors' suits and tweaking in the computer to get a better result.
Finally, I hope this was useful and helped you understand the process of creating animated characters that you see in movies and games.
Also, you can share with us your thoughts on this subject in the comment section below. And you can check some of our previous videos, thank you very much and I will see you in the next one.