Is Architecture Really Hard?
The famous Iraqi-British architect Zaha Hadid once said, "If you want an easy life, don't be an architect." This quote makes hundreds of future college students afraid of choosing this field. So, are the rumors true?
Is Architecture really an enormous challenge? Does it take a long and arduous process to complete a degree in architecture? In this article (video), we will answer all these questions and so much more.
What is architecture?
Well, Architecture is not just a science, but it is a passion, a talent, a feeling, a language, a product, and an art! Yes, architecture is the first art in the chart of the known 10 arts.
Architecture is a Science: It's represented in calculations and techniques.
Architecture is a Language: Each building represents its environment. For instance, houses built in the desert do not look like its counterpart in snowy or coastal areas.
Architecture is also a Product: It is meant to cover human needs by building houses, hospitals, schools, etc.
This academic and professional discipline goes from the macro-level of town planning, urban design, and landscape architecture to the micro-level of creating furniture.
The branches of architecture are diverse: building and construction design, air conditioning, interior design, lighting, urbanization, and CAD (Computer-Aided Design). It also includes restoration and rehabilitation of old buildings and maintenance of architectural heritage.
What are the qualities required for Architecture?
Analytical skills: Architects analyze design content, elements, and everything related to it. So, they must fully understand the characteristics of the sites in order to evaluate whether the site is suitable for this project or not.
Communication skills: Architects cannot explain the idea of their projects or plans to clients or other engineers unless they have high communication skills.
Administrative skills: This is to make sure that all documents, projects, and all information related to them are available.
Technical skills: Architects use computer software in their work for 2D and 3D documents; they must have technological skills.
Hey, don't worry! You are not obliged to have all these skills. They can be acquired with education, practice, and time. But, to be a brilliant architect, it is quite important to be: Imaginative, receptive, art lover, talented, and creative. You need to have a sense of responsibility, master planning skills, be open to life, work with team spirit, be attentive and interested in the details. You also have to be able to deal with problems, have good communication skills, have good knowledge of mathematics and physics, accept opinions, and handle criticism, which allows you to make plans to act on constructive criticism.
If you have most of these qualities, you will definitely FIT! However, if these characteristics are not available, try to look for another field that may suit you best, such as business administration, computer science, or languages, etc.
The educational environment for this major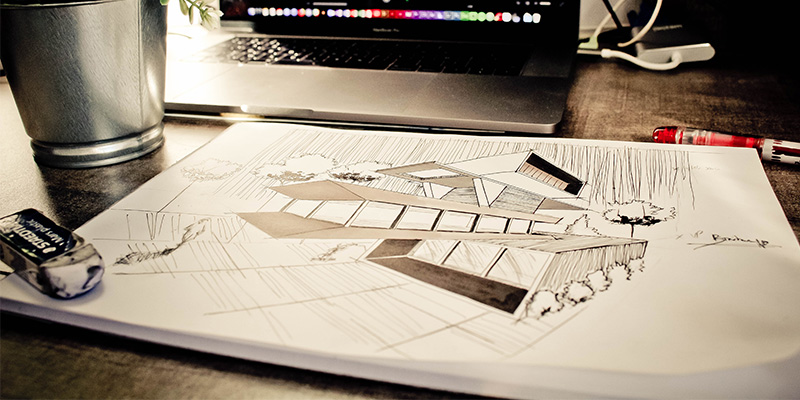 Well,the educational environment does not lead to boredom at all, and it is considered as an enjoyable one because of the nature of this major, which requires working and moving from one place to another. It is the perfect choice for those who dislike sitting on the bench; architecture is for those who prefer moving from one place to another, allowing their creative side to appear. This educational environment includes laboratories, workshops, ceremonies, and the use of computer programs for design such as architectural drawing programs 2D and 3D drawing.
What are the educational fields covered by Architecture?
We mentioned earlier that architecture is an art besides engineering. This major includes some disciplines that may be considered as branches:
First, Architectural Engineering: It specializes in planning, design, construction and operation of buildings.
Second, Civil Engineering: It deals with the design of buildings and bridges according to specific calculations.
Third, Interior Design: It is about the interior of the buildings in terms of decorations.
Fourth, Public Works: It is responsible for constructing roads and pavement treatment.
Fifth, Urban Planning: It is about the design and regulation of the use of space. It focuses on the physical form, economic functions, and social impacts of the urban environment.
What are the admission requirements for this major?
It depends on the school/faculty or the Country's requirements. Usually, students applying to this major take a special entrance examination. The entrance examination for architecture comprises two parts: a theoretical part and a practical part. This exam aims to measure the level of students and their skills in drawing, shaping, creativity, and imagination. In other words, this test measures the suitability of students for the field. The average score must be over 80% to be able to study architecture in most countries.
The percentage of demand for Architecture and its future
The demand for architecture major is generally considered HUGE! in all parts of the world as it is necessary for constructing buildings, homes, residences, hotels, hospitals, companies, skyscrapers, malls, theatres, and any other type of construction. Although it is a global specialty, it can be stagnant or saturated in some countries, especially in 3rd world countries because of the lack of choices with a good future.
Saturation means that the job market in the country is full of graduates in this major, and consequently, it is difficult for fresh architects to find a job.
So… Is it really hard to study Architecture?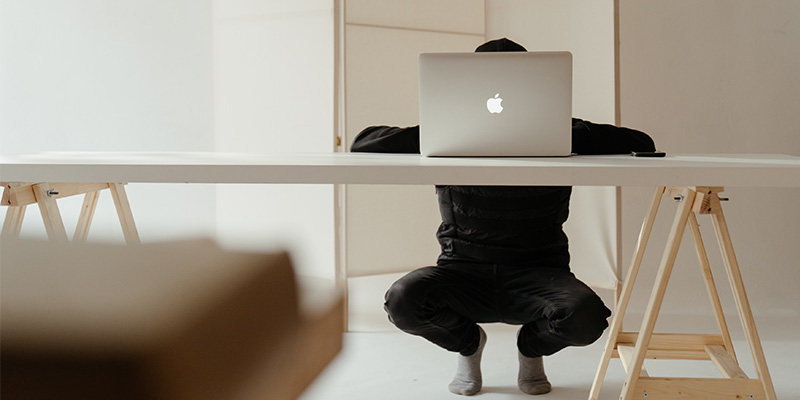 Well, we cannot say that architecture is easy or difficult! It can be easy for someone, and difficult for another. This point depends on the individual studying this specialty. However, we will talk about this in other ways.
The ease of this major may lie in the fact that it is quite interesting to dive into. If the students can make efforts to understand the basic subjects, this will facilitate the process of understanding the major and its application during the academic stage.
In the next section, we will talk about the subjects that students might find difficult to understand in architecture.
(Now let's talk about the subjects architecture students must study.)
Architecture subjects:
The subjects you will have to learn in this major depends on the school or the university you will join; However, let's shed light on the main subjects that architecture students from all over the world have to study:
Theory of architecture, the difference between architecture and art, graphic art, structural analysis in architecture, architectural lighting theory and design, building management, construction management, history of architecture, photography, computer design, engineering design, building materials, electricals in buildings, photonics in buildings, acoustics in buildings, history of art, heritage protection, building regulations, structure systems, sculpture , and so much more.
So, how long will it take architecture students, from start to finish, to gain their degrees and become architects?
Unlike the rest of the majors, the architecture major takes 5 to 6 years to obtain the Master's degree or an equivalent degree. Moreover, the student must complete an internship in the last year of studying to graduate.
The internship: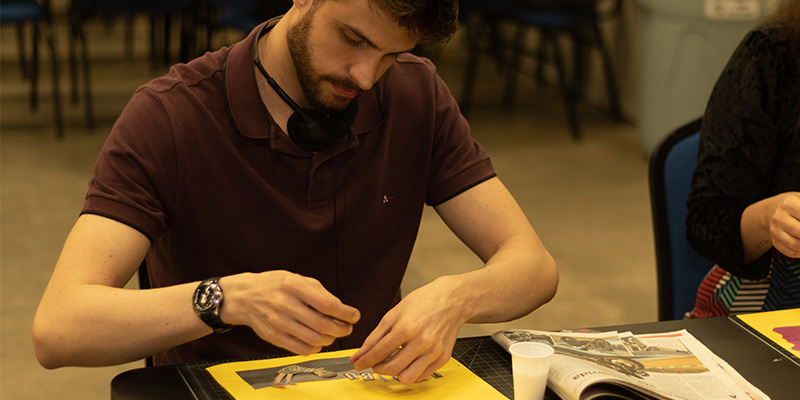 Architecture is distinguished by an internship that links students' theoretical knowledge with their applied knowledge and provides them with prior comprehension and experience of working life after graduation. It is also possible to register in some training courses and workshops that would qualify you to join the labor market before officially entering it.
There are some extra courses that students are encouraged to take in order to get involved in the job market smoothly and easily. These courses can be taken during the study period, before, or after graduation. These courses are likely to be about mastering software like:
AutoCAD: Which is an architectural 2D drawing program.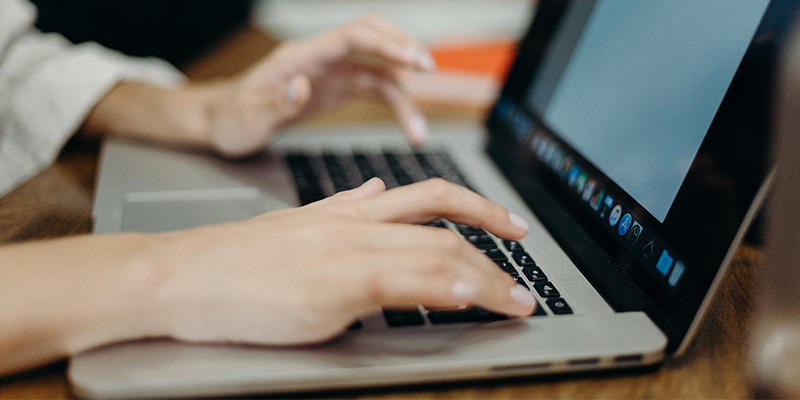 3DS Max: Which is a 3D drawing program.
Or even learn how to use Photoshop: Which is Adobe's photo editing, image creation and graphic design software.
Besides, there is other famous software that may help students to showcase their projects professionally like ArchiCAD, Maya, Sketchup, Lumion, Vray, and much other software. In addition, knowledge of physics, mathematics, and hand-drawing is required.
The pros and cons of studying Architecture:
Well, let's start with
Advantages:
The first thing is the possibility to earn very high salaries, and that is one of the reasons why we are studying, anyway! Getting a good payment to live a decent life. Also, you will have the possibility of owning and operating private projects; You can quickly gain experience.
Some skills that a graduate architect acquires:
So, what are the skills that a graduate architect can aquire?
After graduation, students acquire many characteristics and skills, such as gaining artistic, aesthetic, and creative sense.
They will graduate with a significant amount of knowledge about culture regarding civilizations and the history of architecture.
The graduate architects will gain physical and engineering skills that they can benefit from in their working and academic pursuits, acquiring critical thinking and constructive thinking skills by judging projects and designs.
They will also gain the capability to work in a team that consists of other architects and engineers because university professors often divide students into groups to work on a specific project, which would promote team spirit and collaboration among students.
Disadvantages:
You will find in this field some difficulties, too, such as paying attention and focusing on the smallest details, working for so many hours, going to the workshops and making sure that everything is okay. And to top it all off, it is—sometimes if not often—difficult to convince the clients of the aesthetic values and aspects due to different tastes and perspectives.
Architecture fields of work:
The work of the architect is not confined to the workshops only. Rather, he/she can work in architecture institutions, whether private or related to the government. Also, the architect can start his/her own business project. The degree of architecture allows its obtainer to also be a project manager, a supervising architect, architectural illustrator, or an interior designer. The architect can work in engineering companies, engineering offices, consulting institutions, his/ her personal office, and construction companies.
The tasks that are performed by architects are: visiting the projects sites, supervising workers, being responsible for drawing plans and preparing necessary documents, meeting with clients or companies in order to determine the requirements for launching the construction phase, drawing up contracts and papers to start projects, estimating the duration of different phases of the project (from study to construction), estimating the value of the equipment and materials required for the project, marketing the projects to clients by displaying previously designed constructions.
I am pretty sure that by now, you started to ask yourself, "What are…
The best universities in the world to study Architecture
Architecture is considered one of the most important specialties in the world. Therefore, it is obvious that it is found in the best-ranked universities around the world, but we will help you have a clearer idea about the best universities in the whole world to study architecture.
National University of Singapore; University College London UK; Harvard University, the University of California, Berkeley USA; Massachusetts Institute of Technology USA; King Saud University in Saudi Arabia; Architecture school of Paris, France.
Now, and, to wrap all this up…
The most important question to ask yourself is:
Do I want to become an architect?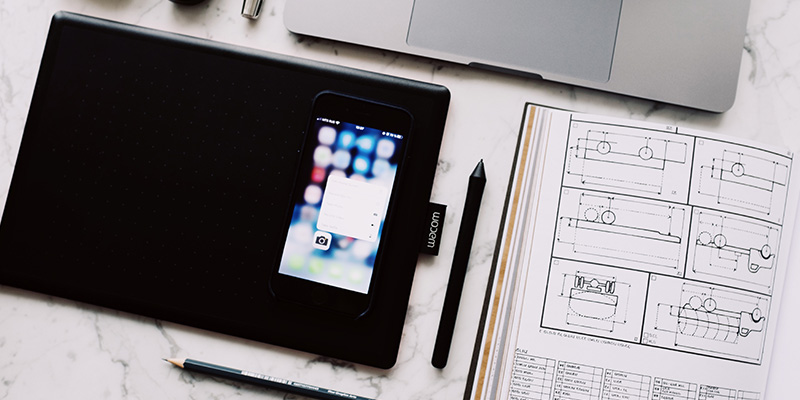 In the end, the architecture specialty can be classified as one of the most enjoyable disciplines despite the need for a lot of time and effort, but it is the basis for the presence of the homes and housing, in which we live. The adventure of studying this major gives a wide experience in the field of architecture, whether it is a practical experience or theoretical. Architecture has been and continues to be an important discipline, up to date, modern and contemporary. It is also known for the diversity of its fields in the labor market. This discipline has many advantages that will benefit the ones interested in it. So, if you see yourself capable and suitable for this artistic world, go for it, and study hard. Do your best, and maybe one day, your name will shine on the world's list of the most famous architects of all-time.