In this video, I wanted to share with you what I consider the best 3D animation Movies of All Time. These are going to be the best fantasy sci-fi and action-packed films that I have ever seen. Some of them did actually inspire me to start my journey as a 3D artist, being fully self-taught with online 3D animation courses and YouTube Blender tutorials. It's all because I could not help myself but to ask how the heck did they create this mind-blowing stuff.
If you have stumbled across something of the same caliber that I did not mention in this video, please let us know in the comment section below, with that being said lets jump right in.
10- Starship Troopers: Traitor of Mars
This is, in my opinion, the best of 3D animation movies of all time. Starship Troopers: Traitor of Mars is a 2017 Japanese-American computer-animated military science fiction film. The film is a sequel to Starship Troopers: Invasion (2012)
In the 2012 movie The troopers of two starships have joined forces to terminate a massive bug attack at a federation outpost. Before the mission can be completed and the survivors evacuated, one ship abruptly departs and goes inexplicably dark. The remaining, battle-hardened troopers race to the rescue, only to discover that the threat from the bugs is about to hit home.
In the sequel After the events of  Starship Troopers: Invasion, Johnny Rico has been demoted and relocated to a Martian space station to train a new batch of troopers. Unfortunately, his squad is incompetent, which made things more complicated when the bugs attacked.
9- Spiderman into the spider-verse
Spider-Man: Into the Spider-Verse is a 2018 American computer-animated superhero film, another movie that deserves to be on the list of best 3D animation Movies of All Time, produced by Columbia Pictures and Sony Pictures Animation in association with Marvel. It is the first animated feature film in the Spider-Man franchise and is set in a shared multiverse called the "Spider-Verse", which has alternate universes.. In the film, Miles Morales joins other Spider-Men from various dimensions who team up to save New York City from Kingpin.
In order to accommodate working in this new visual style, not only was new technology developed, but changes to both the pipeline and workflow were required. Various new techniques were developed including the rigging and animating of facial line work, 2D hand-drawn effects and stylized rendering. Every department at Imageworks was asked to reconsider what it means to make an animated feature in the spirit of this comic book style.
In order to do this, They developed a new line drawing system in which an artist could draw lines on a character the way an illustrator might. These lines were then converted to geometry and rigged for animation. Other lines that were based on geometry such as those drawn on the nose, ears and hands were more predictable and required less hand keyframe animation. This predictability allowed Them to use machine learning algorithms to automate the animation of these lines.
With each adjustment an artist made to these lines, the system learned and got better at predicting how to draw the lines for the next frame. This automation saved time and allowed animators to really focus on the performance of the characters.
The use of linework was used throughout the film. Even hard surface models had lines built into them, and often additional lines were added to the environments in compositing.
8- vexille
Vexille: 2077 Japanese Isolation is a 2007 Japanese anime CGI film, it has an interesting story that goes something like this: By the 2060s, robotics technology has become extremely advanced, including cybernetics. World opinion begins to turn against robotics, leading to the U.N. declaring a unilateral ban on further research in 2067. Japan, being home to robotics pioneer Daiwa Heavy Industries, strongly protests this ban, but is unable to prevent its passage. In protest, Japan withdraws from international politics. All foreigners are deported, and further immigration is prohibited. the United States Navy special warfare unit "SWORD" penetrates japan and tries to prevent Daiwa from working on their plans.
But the way it was created is what got it into this list of greatest 3D animation Movies of All Time.
7- Appleseed Alpha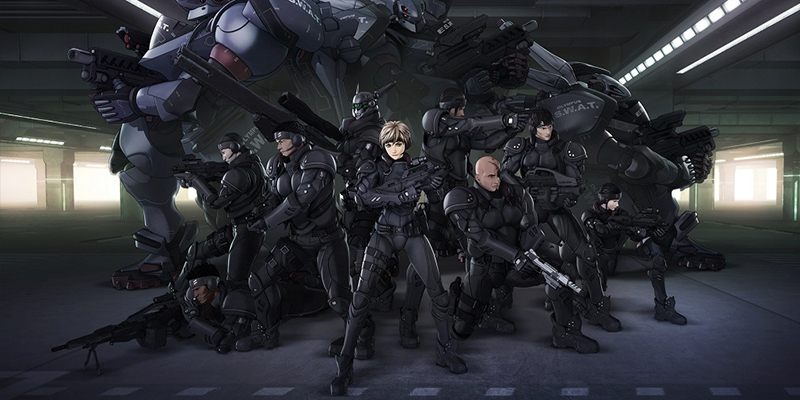 Appleseed Alpha is an animated military science fiction cyberpunk film. It depicts the early days of a cyborg and a female soldier in the 22nd century, as they embark on a journey throughout dystopic ruins of New York City in search of the city of Olympus. They are hired by Two Horns, the warlord of the ruined city, to eliminate bipedal combat machines. During the fight, they encounter Iris and Olson, both on a mission. they later befriend them and decide to join their mission.
Eventhough the story of this is not the greatest but I would say it was crafted beautifully and made it enter the list of top 3D animation Movies of All Time, it is worth watching.
6- Resident Evil: Vendetta
Resident Evil: Vendetta, known as Biohazard: Vendetta in Japan, is a 2017 Japanese animated biopunk action horror film that is part of the Resident Evil franchise, set in the same universe as the associated video games. The film features the characters Chris Redfield, Leon Kennedy and It is the third CG movie, after Resident Evil: Degeneration in 2008, followed by Resident Evil: Damnation in 2012.
The film was produced by Marza Animation Planet, which is a Japan-based CG animation studio dedicated to making full-length feature films.
5- A Christmas Carol
A Christmas Carol is a 2009 American 3D computer-animated fantasy film.
It is a film adaptation of Charles Dickens's 1843 story of the same name, it was produced using motion capture that was also used in the previous films from the same studio such as The Polar Express (2004) and Beowulf (2007), it is Disney's third film retelling of A Christmas Carol, It is also the first of only two films produced by ImageMovers Digital, the studio that was responsible for the actual making of this film.
I was not going to put this film on this list of top 3d animation movies of all time because it does not have the same vibe as the others but here we are.
4- Beowulf
Beowulf is a 2007 3D animated fantasy action feature film Produced by ImageMovers and Shangri-La Entertainment.
It used live-action motion-capture animation, which was previously used in The Polar Express (2004) and Monster House (2006).
The story of this film is inspired by a poem that has the same name. Beowulf, a fierce warrior, protects the Danes from Grendel, a hideous monster, by mortally wounding him, when Grendel's mother learns of this, she swears to take revenge.
The story is amazing, and the CGI is cutting edge for its time. Overall, it is a fantastic movie even though with today's standards it might not look like it but still deserves a place in our list of best 3d animation movies of all time.
3- Captain Harlock: Space Pirate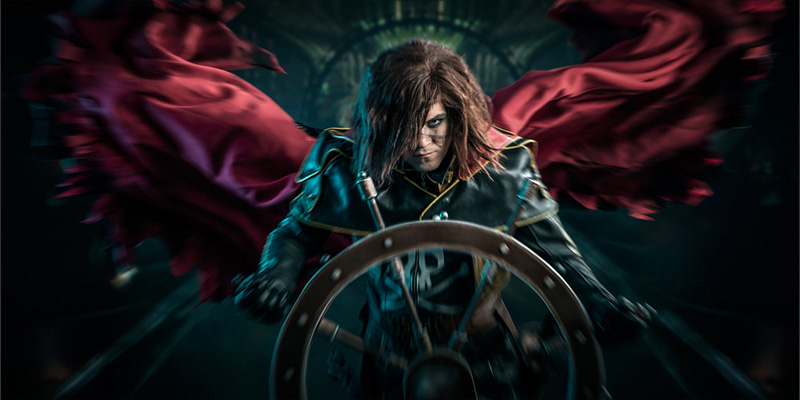 Captain Harlock: Space Pirate is a 2013 Japanese 3D animated science fiction film.
This movie tells the story of a man called Captain Harlock, who travels the abyss of the universe in the immortal ship, the Arcadia.
Humanity was able to go out into space and colonize planets meeting alien life, fulfilling the wishes of space travel and extraterrestrial contact. But as human development began to decline, many people desired to go back to their home planet of Earth.
The film used the tracing renderer engine Arnold and it was the first time for it to be used in a Japanese feature film.
The production of this film was a slow process due to the use of computer graphics technology instead of traditional Japanese ways. In addition to that, the movie had used 2D to 3D conversion software.
Captain Harlock is a fantastic movie visually, the film had won the International 3D Feature Award at the International 3D Society Lumiere Japan Awards 2013, which made gave it a powerful enterence to our list list of top 3d animation movies of all time.
2- THE ADVENTURES OF TINTIN
This is a fantastic animated feature film from Weta Digital. This film was made possible with the help of 4 VFX supervisors and 2 animation supervisors, in addition to many extremely talented artists that brought to us this film, which, personally, made me feel when I watched it that it was ahead of its time, and to be honest, it still feels like it, even in the third decade of this millennium.
This film is about the story of Tintin who was accompanied by his faithful dog Snowy and Captain Haddock. He sets off on a treasure hunt for a sunken ship commanded by Haddock's ancestor. The Adventures of Tintin was Weta Digital's first fully animated feature film. It incorporated a lot of the same technology as Avatar, continuing to advance the model of virtual production. Weta Digital helped develop the story through pre-visualization, and transformed the stylized two-dimensional drawings into three-dimensional CG animated characters – handling the whole film in-house.
Actually this film was directed by STEVEN SPIELBERG that's why it is so good, and on top of our list of 3d animation movies of all time, he had to say this:
"BECAUSE OF THE MEDIUM OF ANIMATION, SUDDENLY MY IMAGINATION WASN'T LIMITED BY THE EXIGENCIES OF PHYSICAL OUTDOOR PRODUCTION. ALL THE PRODUCTION WAS FROM THE IMAGINATION RIGHT TO THE COMPUTER AND THERE'S NOTHING BETTER THAN THAT."

STEVEN SPIELBERG, DIRECTOR
The next challenge for Weta digital after Avatar was handling interior lighting in an all-digital environment. They evolved their handling of indirect specular and diffuse lighting to accurately address bounce light and they changed the way they sample lights to get the soft shadows that were important for the lighting look they settled on with Steven. They used PantaRay to calculate the shadow data and the efficiency helped Weta achieve a better look in the shadow design process."
Weta and NVIDIA started collaborating three years Before the film was released to develop PantaRay – which utilizes NVIDIA professional GPUs in Weta's rendering pipeline to allow quick, dynamic re-computation of image-based lighting. The tool – initially used in "Avatar" and "Rise of the Planet of the Apes" – it was further developed for Tintin to compute ray traced shadows from small sources, as well as major light sources, such as windows and chandeliers that cast softer shadows.
This film is a masterpiece of fully CGI animated films that defenitly deseves its place here in the list of Top 3d animation movies of all time, and I highly recommend it.
1- KINGSGLAIVE: FINAL FANTASY XV
Kingsglaive: Final Fantasy XV is a feature-length animated film produced by Square Enix and directed by Takeshi Nozue. The film forms part of the "Final Fantasy XV" universe, a multimedia project based around the 2016 video game Final Fantasy XV.
The film tells the story of King "Regis", the ruler of Lucis, whose duty is to defend his land from the evil Niflheim empire.
The interesting thing about this film is the fact that it was a massive collaborated effort between Studios from Japan, Image works from Canada, Unit image from France, Platic image from Poland, in addition to Digic Pictures and Puppet Works from Hungary.
Digic Pictures created the opening major battle scene, as well as some additional shots of the Kingsglaive. Digic Pictures studio did a fantastic job on this film, especially, knowing that they are famous top-notch cinematics masters who worked on the best video games.
Unit Image worked on the introduction shots of the movie, which took place as a flashback in the midst of a loxurious forest.
Puppetworks was involved with delivering 13 mins/433 shots of photo-realistic quality CGI feature film from Previs to final compositing. This entailed animation, render, and compositing. The 7-month schedule they were given was incredibly tight, but they managed to finish the project on time.
also, Image Engine embarked on its first full-CG animated sequence with KINGSGLAIVE: FINAL FANTASY XV . It was a 23-minute sequence, featuring colossal knights doing battle across an epic cityscape. They made sure that every shot respected the heritage of the classic video game franchise.
Overall, this film was a masterpiece that probably a lot of people did know it existed, in addition of course to the rest of the movies we mentioned in this top 3d animation movies of all time list.
Get your 14 Free Days of Premium membership on skillshare. https://skillshare.eqcm.net/inspirati… Note: you can cancel any time.