As you might know, the Game Development Industry is huge, and Game studios use multiple software for different tasks. Most of the time, Game Studios do not mention their tools and they prefer to keep them secret.
But in this article, our passionate team condudted a thourough research for you. So let us see how some of the best Game Studios using Blender in Their pipeline to help them create video games.
Can using Blender for games be a strength for the industry?  
Video games have been around for decades, and it explodes in popularity day after day. And with this popularity, game companies are also increasing.
Video game creation has become increasingly complex, and the cost of creating a game to run on one of the major consoles has risen with this greater complexity. In addition, video games animations can pose many challenges. This is where 3D animation software come handy. There are many software used in this industry including Blender.
While countless new game design studios come to market, we'd like to highlight game studios using Blender in their production pipeline.
10. Embark Studios
Embark Studios was founded in November 2018, Stockholm. Embark decided to pick Blender as the way to go, Daniel bystedt the Senior Character artist at Embark Studios explains how Blender is great for game development especially its capability to make approachable and non-destructive modeling tools and modifiers. Embark Studios is also a Gold-Level Sponsor member for the blender development fund program.
They went for Blender because it is highly capable of 3D modeling, texturing, shading, and also displaying work in a high-quality real-time rendering viewport. They also use it for creating hair, both for the classic hair-card approach, but also for importing grooms into Unreal when exported as a curve object with multiple splines to Alembic.
Official Website: https://www.embark-studios.com/
9. Egosoft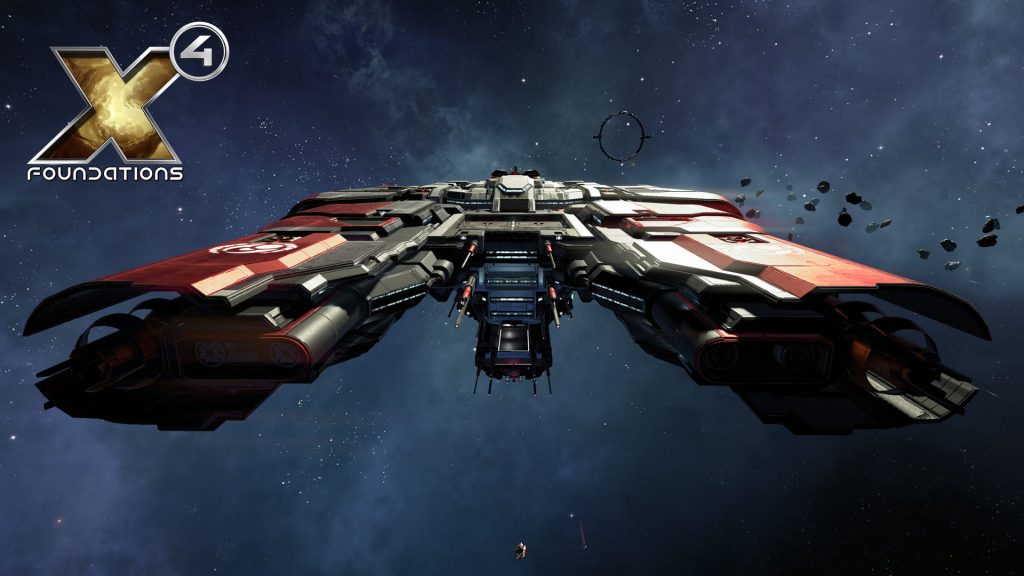 Best known for its X series of video games. During a recent Livestream they talked a lot about their plans for the future games and they had some fun bits to share on using Blender as the open-source Software.
They were very clear about it too, as an Egosoft developer plainly said, "I use Blender, and it's an open-source 3D creation tool since 2008". It seems they were originally using 3ds Max and still use it but in a much smaller way. They have changed their pipeline to open it up more, so they can use Blender.
Official Website: http://www.egosoft.com/
8. EA Games
EA develops and publishes games of established franchises, The company founded in 1982 has a great legacy when it comes to quality games and realistic Gaming Experience, Surprisingly they also use Blender as a side 3d program to make Concept Art & Concept Design.
Official Website: https://www.ea.com/
7. Paper Bunker
This is a small indie studio focusing on Mobile, PC, VR, and Console markets.
They have more than 10 million downloads across all mobile platforms. Now they are trying to bring their games to other platforms, the quality of their games is just top-notch and of course, most of the assets have been created using Blender.
Official Website: https://paperbunker.cz/
6. Gameloft
The last one on the list is Gameloft, we are not really sure how they use Blender in their work but they have announced some remote jobs for Concept artists with Blender Knowledge and experience so we assume they use it as well to a certain extent.
Official Website: http://www.gameloft.com/en
5. Wolfire
This is another game studio that is supposedly using Blender in their game production pipeline for years now. They have worked on many games such as desperate gos and GLfighters.
They have been working on an exciting sequel for a game known as Receiver.
Official Website: https://www.wolfire.com/
4. Wube Software (Factorio)
Wube Software is a bunch of geeky programmers and artists that bring us a game called Factorio. The game is very stable and optimized for building massive factories. You can create your own maps, write mods, or play with friends via Multiplayer.
Factorio was in development from the spring of 2012 to the beginning of 2021. So far over 2,500,000 people have bought the game.
According to the info, we got they apparently use Blender. Originally Wube Software was "a garage company" of 2 programmers and 1 Artist, with an interesting idea grew to a team of 21 in-house professionals and contributors around the world.
Official Website: https://www.factorio.com/
3. Goodbye Kansas
This is not a game studio but they use Blender to create amazing cinematics, for example.
The Walking dead – Aidan trailer: zombie game assets were made both in Zbrush and Blender. Grooming of zombie hairstyles were done in Blender, and the also made a bunch of environmental assets.
Biomutant – cinematic trailer: Blender was used for modeling the little hero character in addition to that Zbrush was used Grooming of the fur was done in Blender.
Raid: World War 2 – Cinematic Trailer:Several environments were done in Blender. We started the layout process using Grease Pencil.
This Grease Pencil sketch was later linked into each environment artists' scene so they had a good reference when building it. The environment artists did also link each others scene so that they could see each others work update. This made it easy to tie the separate rooms together.
Mass Effect: The Andromeda Initiative: The Moon environment was made in Blender. Being able to sculpt the ground at the same time as scattering out rocks made it really easy to iterate the shot and see how everything looked in the camera. By importing the character animation with Alembic from Maya to Blender, the environment artist could make sure that nothing intersected the character's feet while they were walking.
Official Website: https://goodbyekansasstudios.com/
2. Infinity Ward
The first one on the list is Infinity ward, Founded in 2002. It is the original studio behind the Call of Duty franchise, although Blender is not an industry standard as some people say it is slowly getting into the industry of pipelines, so most companies are ready to recruit Blender artists because of the various 3d tools blender has. In addition, they can flexibly work with other 3d Programs like Maya and 3DMax to create game assets, and you can guess the quality of assets made by blender just by looking at its popular games like:
Call of Duty
Skylanders
Crash Bandicoot
Guitar Hero
Official Website: https://www.infinityward.com/
1. Ubisoft
If you do not know Ubisoft, it is the leading creator, publisher and distributor of interactive entertainment and services, with a rich portfolio of world-renowned brands, including Assassin's Creed, Just Dance, Watch Dogs, Tom Clancy's video game series, Rayman, Far Cry and Watch Dogs. In July 22nd, 2019 Ubisoft announced joining the blender development fund as a Corporate Gold Member and not only will help funding online support for blender developers with the Ubisoft Animation Studio they will also use Blender for their productions.
Pierrot Jacquet, Head of Production at Ubisoft Animation Studio says "Blender was for us an obvious choice: Its strong and engaged community paired up with the vision carried by the Blender Foundation makes it one of the most creative DCC of the market."
Official Website: https://www.ubisoft.com/en-us/
This was the list of Game Studios that use Blender, if you think we forgot one or a few of those studios (which I'm sure we did), please mention them In the comments below and give us your opinion about the future of Blender in the game industry. Thanks for reading.