Microsoft is a huge company that kept growing and expanding its reach to the game development industry.
Today we will talk about 7 Game Companies Microsoft Owns in addition to the biggest game franchises it has launched along with acquiring new studios.
7- Ninja Theory
It's a video game development studio based in Cambridge, England. Although it produced noticeable games like "Kong Fu Chaos", the first steps of this company were hectic due to lacking capital.
It went through different acquisitions and funding agreements with Argonaut Games, Sony, and even Microsoft in order to maintain the project and afford staff and necessary technologies. Many successful game projects followed the ups and downs of the studio, going from "Heavenly Sword" in 2007, "Enslaved: Odyssey to the West" in 2010, "Devil May Cry" in 2013, and arriving at "Hellblade: Senua's Sacrifice" in 2017 which was a huge monetary success that accumulated 13 million dollars and over 500k sold units.
The Asian martial arts style mixed with a western touch captured the players even though publishers were hesitant about endorsing the games, and the Ninja Theory studio became one of the Game Companies Microsoft Owns in June 2018 as it saw the perfect fuel for the Xbox Game Pass subscription library in its spirit.
Although, it wasn't an AAA game studio in terms of resources, rather a low budget and high-quality studio with poor marketing, yet very appealing characters and storylines that we're able to create AAA-like games.
Microsoft's Xbox Game Studios even started many VR projects to diversify the available platforms such as PC Windows OS, Xbox, PlayStation, and even Nintendo Switch. Ninja Theory released "Star Wars VR Series" in 2019 and "Bleeding Edge" in 2020, and it's currently working on "Project: Mara", which follows the same pattern of Hellblade in the frame of mental health, according to the teaser that has been out to the public in January 2020.
6- Playground Games
It's an AAA game development studio based in Leamington, England. It is known in the gaming industry with its famous "Forza" franchise, the racing game developed and launched in 2012. The first edition "Forza Horizon" was published by Microsoft Studios exclusively for Xbox 360, and has been followed later on by "Horizon 2" in 2014 and "Horizon 3" in 2016 with a wider variety of compatible platforms such as Windows and Xbox One. 
The philosophy of the studio focused on making game development a fun process to keep the quality top-notch and led the workspace to be awarded among the "Best Places to Work" in 2019.
Microsoft's Xbox Game Studios acquired Playground Games in 2018 and released "Forza Horizon 4" in the same year. As for Playground Games current project, the studio is working on the open-world action RPG role-playing game "The Fable 4" as it was announced in the Xbox Games Showcase around July 2020, with a team of nearly 200 people working on it for a release date that hasn't been made public yet.
5- Mojang Studios
This game development studio is known by a huge fanbase as it was the one that released the famous game "Minecraft". Based in Stockholm, Sweden, and initially founded by the independent game designer and programmer Markus Persson in 2009, Mojang Studios flooded the market with 147 million sold copies of the lego-like game "Minecraft", making it the best-selling game of all time. Despite the brilliant job that Markus has done, with the programming skills that he built, ever since he was 8 years old, he made a statement on Twitter around June 2014 expressing his will to sell the Mojang brand, to become after that a part of great Game Companies Microsoft Owns.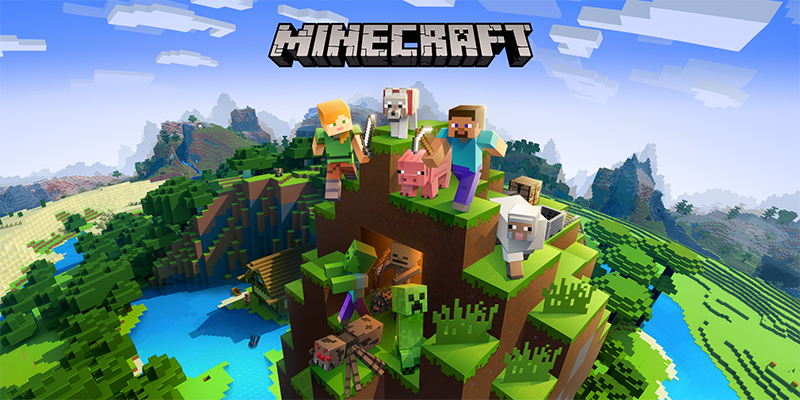 Microsoft was one of the companies interested in Markus' offer, among other big names like Activision Blizzard and Electronic Arts. Markus Persson went for a 2.5 billion dollar deal with Microsoft and announced the official acquisition in September 2014. The main motive of Microsoft's Xbox Game Studios in acquiring Mojang Studios was the Augmented
Reality plans it had for the game. The AR project named "Minecraft Earth" was then released in 2019, followed by "Minecraft Dungeons" spin-offs in 2020 for a variety of gaming platforms, such as Windows, PlayStation 4, Nintendo Switch, and Xbox One.
4- Obsidian Games
It's probably one of the oldest among the list of Game Companies Microsoft Owns. Obsidian Games has been up and running ever since it was founded in 2003, practically as the phoenix that rose from the ashes of Black Isle Studios. Based in California, USA with around 200 employees in various departments, the studio developed a bunch of popular games such as "Neverwinter Nights", "Alpha Protocol", "Fallout", "Pillars of Eternity", "Skyforge" and many more. Although the production process suffered from lacking capital in "Pillars of Eternity" early stages, the crowdfunding campaign on the Kickstarter platform was a huge success with total funding of 4 million dollars instead of the 1 million initially requested.
With Paradox Interactive as a publisher, the game went through financial obstacles with a wide acclamation on the game's release in March 2015. Obsidian Games was acquired by Microsoft in 2018 and joined the growing list of Xbox Game Studios. The current project of the studio as Microsoft's subsidiary is an RPG game that lies under the name of "Avowed" and was stated to be launched for Windows and Xbox during the Xbox Games Showcase 2020.
3- Double Fine Production
It is a veteran game development studio that saw the light at the beginning of the new millennium in July 2000, founded by Tim Schafer who is an ex-employee at LucasArts. Based in California, USA, Double Fine Production was one of the game development studios that blew up the crowdfunding campaign on Kickstarter to crazy numbers, making the "Broken Age" game one of the most funded games in the history of the crowdfunding platform.
Double Fine Production launched many popular games in the adventure genre, like "Psychonauts", Tasha's game", "Amnesia Fortnite", "Brutal Legend", "Iron Brigade" and plenty of other viral productions. Many publishers think that the adventure niche was a minefield from a financial point of view, but also many took the risk of acquiring the publishing rights for games that turned out to be viable.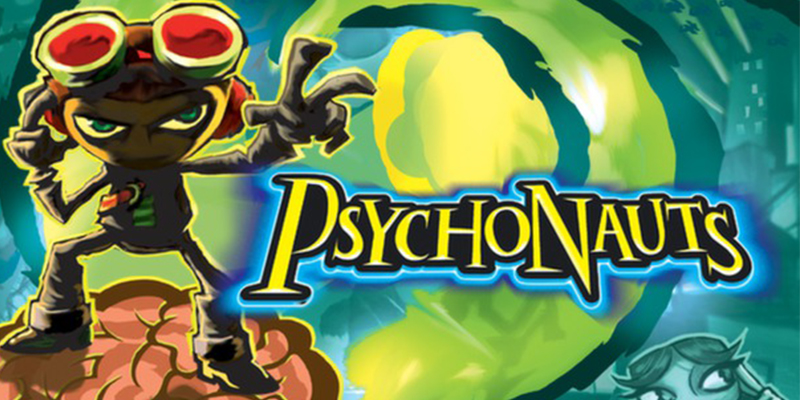 Examples are worth mentioning like Majesco Entertainment, Electronic Arts, Warner Bros, Sony Computer Entertainment, and even Microsoft Studios that took the collaboration to the next stage afterward.
Double Fine Production was officially acquired by Xbox Game Studios in 2019, making the list of Game Companies Microsoft Owns grow bigger again. The studio released "Rad" as a subsidiary and announced the imminent launch of "Psychonauts 2" in 2021.
2- 343 Industries
It's a AAA game development studio that was founded in 2007 by Bonnie Ross as a direct subsidiary of Microsoft, right after the departure of Bungie studio that was in charge of the famous "Halo" franchise. Based in Washington DC, USA, it took over the entire development process of the battle sci-fi game series and produced many titles, such as "Halo 4", "Halo: Spartan Assault", "Halo Wars 2" in addition to the upcoming "Halo Infinite" that was rescheduled for 2021 due to the global pandemic.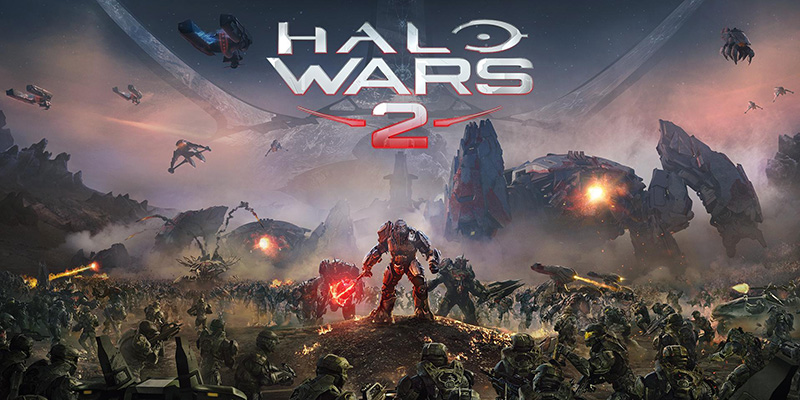 343 Industries use Slipspace, a powerful engine that the studio developed behind the scenes way before its official showcase in 2018.
The graphics and storyline of "Halo Infinite" are highly promising although the official release date was delayed and the team was moved to home-office work. With epic fights, vivid animations, and thrilling battles, 343 Industries has been the perfect home for the "Halo" franchise and an active member among all of the Game Companies Microsoft Owns.
1- ZeniMax Media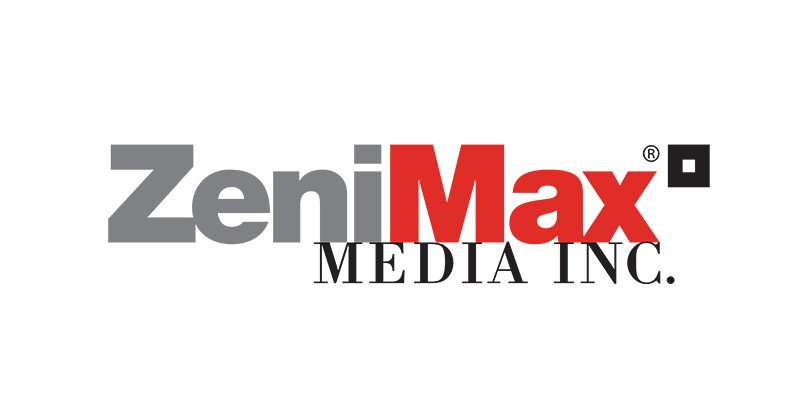 It's one of the most recent acquisitions that Microsoft's Xbox Game Studios announced on the 21st September 2020, for a deal that's worth 7.5 billion dollars. ZeniMax Media is a huge conglomerate of studios that have been progressively acquired since its official debut in 1999.
Based in Maryland, USA, and led by Robert A. Altman, ZeniMax Media is one of the most successful game publishers in the gaming industry. With over 2300 employees, the teams are composed of highly effective concept art designers, graphic artists, software engineers, and game developers that produce world-class AAA games with epic impact on the market. 
Examples like "The Elder Scrolls", "Fallout", "Doom Eternal", Dishonored" and "Prey" are definitely worth mentioning. The conglomerate holds 8 studios in totals, such as Bethesda Game Studios, Alpha Dog, Arkane, Tango Gameworks, and MachineGames among other subsidiaries.
As a direct parent of the AAA Bethesda Studios, it was always one of the most active producers in the field of VR gaming, opening the gates widely for its commercial future on the market. With ZeniMax Media joining the Xbox Game Studios' list of active members, the list of the Game Companies Microsoft Owns reached 23 game development studios, in addition to many distributions and publishing deals with other studios, like Moon Studios that is the developer of "Ori" and "Blind Forrest.
The influence of Xbox Game Studios, through the Game Companies Microsoft Owns, is certainly growing bigger every day with every new acquisition or partnership, making the number of its Game Pass subscribers reach astronomical numbers of happy gamers that are increasingly thirsty to play more and share the fun worldwide.