What comes to your mind when thinking of Blender for 2D animation? Blender is commonly considered a very good 3D package for creating 3D animation.
Unlike other specialized 2D software, Blender has a different approach for creating 2D animation projects.
Grease pencil projects
After few years of working on the grease pencil tool, the team decided to showcase the power of 2D animation in Blender 2.8 through a short animated film called Hero. Blender Institute has released in 2018 this steampunk-ish 2D animated short created entirely in Blender.
It was created using an interesting mixture of 2D and 3D techniques. As well as animating the characters using a traditional stroke-based workflow. The team were able to project backgrounds onto a spherical environment and to arrange foreground elements on layers in 3D space. As shown in the image above – a workflow midway between conventional 2D animation and 3D compositing.
Popular Japanese animation studio Khara, announced on Friday that it will be moving to open source 3D software Blender as its primary 3D CG tool. Khara is a motion picture planning and production company and are currently working on "EVANGELION: 3.0", a film to be released in June 2020.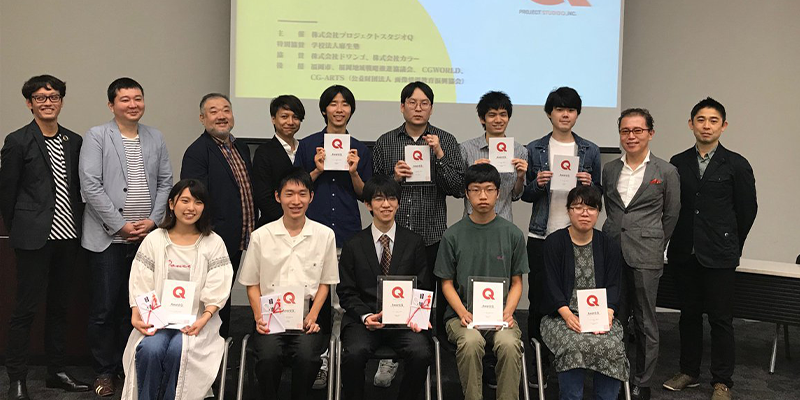 Finally they switched to Blender, as it is open source and free. They were also intrigued by the new Blender 2.8 release which provided them with a 3D creation tool that worked like "paper and pencil". Blender's Grease Pencil feature enables you to combine 2D and 3D worlds together right in the viewport. It comes with a new multi-frame edition mode with which you can change and edit several frames at the same time. It has a Build modifier to animate the drawings similar to the Build modifier for 3D objects.
In addition to the short film Hero, several animation artists are using the grease pencil tool. Not to mention other Blender tools to work on good looking and smooth animations, proving that Blender for 2D animation isn't a myth.
The process of 2D animation in Blender
Like 3D animation in Blender, the process of creating a 2D animation project goes through 3 different stages. First preproduction in which we are going to create the story, script, storyboard and animatics using the grease pencil as a primary tool. The second part is the actual production in which we create the characters. Subsequently rig them, create all different types of animation, lineart coloring, do the visual effects and draw all the details you need using the grease pencil.
And when we are done we can render the final results using Blender's render engine called Cycles. Or we can use Blender's real time render engine called Eevee. Finally, after we are done with the majority of the project, we go to post production. Which is basically all about video editing, transitions, zooming, color correction, mixing the audio, music and so on.
So generally speaking, these are the steps and the processes you need to go through if you want to get a good final product. To clarify, skipping one or some of these can affect the project negatively in one way or another. It's actually the case whether you're using Blender for 2D animation or another software.
Learning curve/Difficulty
I would say that learning Blender for 2D animation is not harder than creating 3D animation. But of course both require having artistic and technical skills. In addition to spending few hours everyday trying to hone ones skills.
For now since 2D animation using Blender is relatively new, there is some kind of shortage when it comes to learning material. However, there are some artists creating YouTube videos and courses about 2D stuff in Blender. Which will eventually in few years from now generate enough educational materials for everyone from tutorials, courses, books and so on.
Grease pencil features
The grease pencil is a revolutionary tool in Blender that is being used for different purposes other the making 2D animations.
The grease pencil actually started as a digital version of the real world grease pencil. A quick way for an art director to mark notation and make changes on a 3d model or scene, for the artist to refer to when doing revisions. Today after a dedicated team of Blender developers artists worked on it for years it is now a full 2D drawing and animation system. And this unprecedented integration of 2D tools in a 3D environment will enable many artists to create next-level concept art, storyboards and animation for their projects.
Grease Pencil objects are a native part of Blender, integrating with existing object selection, editing, management, and linking tools. Strokes can be organized into layers, and shaded with materials and textures. Besides a draw mode for strokes, these objects can also be edited, sculpted and weight painted similarly to meshes. It sure make Blender for 2D animation even more advantageous.
That's not all: modifiers can be used to deform, generate and color strokes. Commonly used mesh modifiers such as array, subdivide and armature deform have equivalents for strokes. Rendering effects like blur, shadows or rim lighting are also available. The grease pencil has a special set of viewport realtime visual effects that can be applied to objects.
Why Grease pencil is important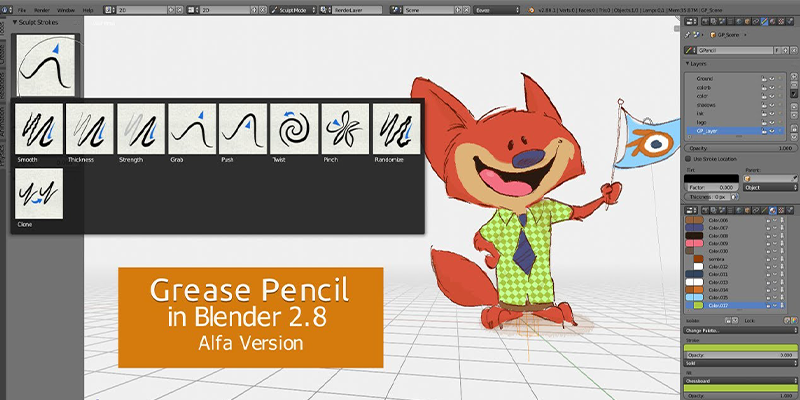 The usual process of mixing 2D and 3D animations involves preparing the 3D scene in one software and the 2D one in another. You have to export the images in a file format sequence from one software and import them into the other software. And if you need to make changes, you have to switch between the two programs you're working in.
Blender for 2D animation is different: the Grease Pencil allows you to draw directly in the 3D scene, so everything stays in one place. You can either draw on flat planes that represent your canvas and then attach them to animated objects or draw directly on the surface of complex 3D models. It is possible to do that for the environments in animated scenes which will generate great results. You can model stairs, houses, walls, furniture and the rest of the environment, then draw over everything with Grease Pencil.
The result looks really different from a texture made in Photoshop or other animation software – you can tell by looking at the animation that the pencil strokes are really physically there, in the scene, and not just in JPG textures on flat planes.
Also, they are animated! All the lines can be animated, so you can draw little things like moving grass blades or posters on a wall that are being moved by the wind.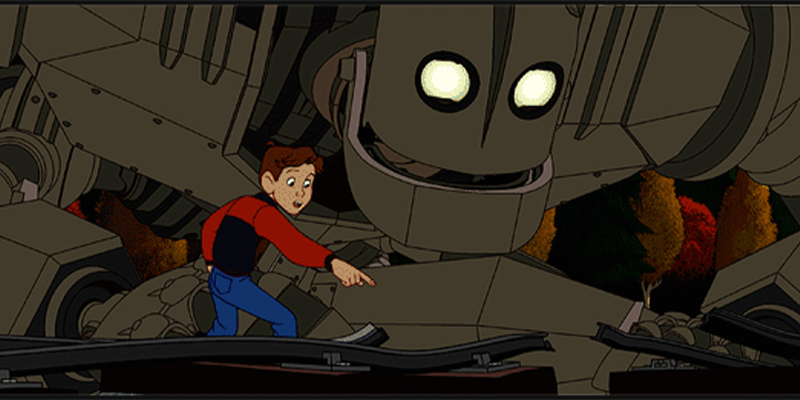 For the animation part, there is also a very cool tool to edit multiple frames at the same time. If you're working on an animation of an object, you can just deform the object in a single frame. The modification will be proportionally applied to the whole timeline which is a huge energy and time savor.

In order to create smooth transition between frames you can draw the keyframes or main poses in 2D, frame by frame. And then decide if you should create in-between images too or use the interpolation tools in Blender: there is auto interpolation to make a smooth transition between 2 frames. However, auto interpolation produces good results only if you are just making a movement or rotation and small deformations of an object. You can't use it for the whole character that changes its pose.
Blender is changing how 2D animators work
2D animators come to Blender because they want to have the advantages of such a 3D program. It is creating new ways of thinking and approaching this type of work. 2D animators have many artistic skills like drawing, anatomy, proportions and so on because their skill set is not related to polygons, rigging, or anything related to 3D, since they mainly know how to draw.
When 2D animators pick Blender for 2D animation using tools such as the grease pencil, they will notice that they have additional 3D tools for modeling, sculpting and 3D animation at their disposal that can be very helpful in their 2d workflow. And this will motivate them to learn more 3d and integrate it in their work.
Grease pencil in VR
One of the very important directions the grease pencil development is going in right now is Virtual Reality (VR) and extended reality (XR). Because developers want artists to take full advantage of what Blender can offer. Using the mouse, pen or VR headset in the same environment to be able to have more freedom and create faster.
With VR you can sketch in 3D to create rough animations, then start adding details as you make more progress, it's like a 2D animation but in 3D. So basically you can draw in any frame and make changes to any part of the environment or character.
Blender for 2D animation vs other software
Even though Blender's primary function as 3D package is not to create 2D animations, it has great tools nonetheless.
When we compare it to other 2D animation software in the market like Adobe Animate, Harmony, TVpaint and Opentoonz, we can say that Blender has come a long way in terms of 2D animation. However, these 2D animation software have been around for a very long period of time and they have been used to create amazing projects from anime, web animations, video game animation and so on. So even though Blender is good it has more room for improvement.
But what makes the future bright for Blender is the fact that it has a different approach which involves working in a 3D space and using 3D animation tools to speed up the process and create better looking 2D animations.
Most animation studios doing 2D animation that used to produce with Flash have switched to other alternatives. More often than not a combination of tools is used, and not just a single one. For example, Futurama was produced with the commercial version of OpenToonz with some IK-based cutout character work finished in Moho Pro.
It also depends on the type of animation: hand-drawn frame-by-frame is often done with the help of TV Paint. Various Japanese studios use OpenToonz in combination with ClipStudio Paint. Toonboom rules the Western side of 2D broadcast animation production (Disney, for example).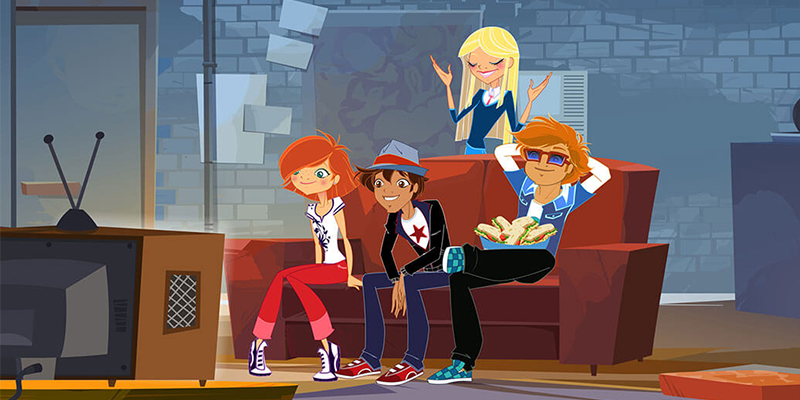 But Blender's 2d/3d combo is making waves here and there in this industry. For example, the Japanese studio Khara behind Evangelion made the switch to Blender for 2D animation.