Today we are going to take a look at 50 of the top Blender artists in the CG world. In addition to mesmerizing best Blender artworks of the last year from both the software's community and professionals working in the industry. In this top, we don't mention companies, only blender artists. Read more about studios that use blender and whether is blender good for game development in the featured game company articles
This list was featured on Blendernation.com, the artworks were ordered by popularity of the work. and we are going to start the count down with:
50 – O Canada by Burak Gök
Burak is a character artist and a Low Poly Environments enthusiast. He is also a landscape and portrait photographer, which I guess inspires him to work on his low poly environments.
49 – Animated comic with Grease Pencil! by Andry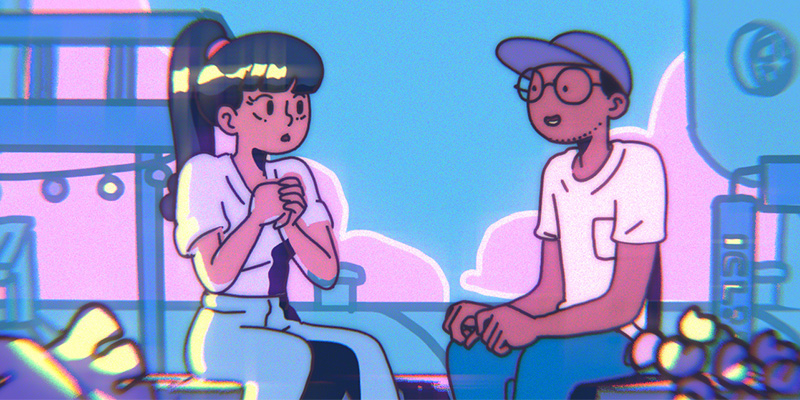 Andry (A.K.A Dedouze) is a self-taught illustrator and animator. Alongside being a full-time web developer. This artwork is really the proof that Blender has a good potential when it comes to creating comics. If you want additional information on the topic, you can check one of our previous posts by clicking here! You'll find extensive information about creating comics using Blender if it's something you're interested in.
48 – Druid by Daniel_Aubert
This artwork was made with Blender 2.81 and a bit of 2.82. Daniel is a 2D and 3D artist who is passionate about drawing, sculpting and creating characters and environments. Similarly to other advanced artists out there, they spent hundreds of hours practicing and learning their craft to mastery. A lot of good, comprehensive and well-structured courses are out there to help you get the best out of Blender. Check our post on Blender environment design courses and character creation courses as well. You'll certainly agree with me as I consider them one of the best ways to become one of the top Blender artists yourself!
47 – That place where people usually sleep in by Filipe Lima Botelho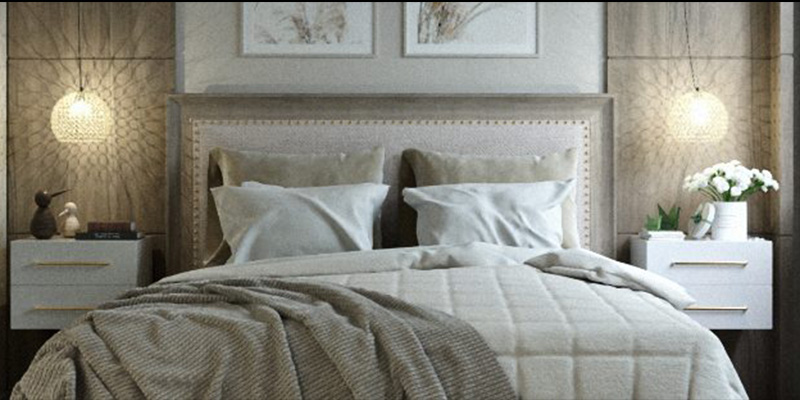 This is a Bedroom interior design that was Created using Blender. It was rendered using Octane render, but some assets were brought from different places on the internet. It wasn't a hard decision to put it among this list of the best Blender artworks. I mean come on! Look at how cozy it seems. Interior design is definitely more than just a modern piece of art to please the eyes, it's a science. We collected a list of the Best 3D Software for Interior Design in a previous post, especially to shed the light on the topic.
46 – Sci fi environment concept by Joel Azzopardi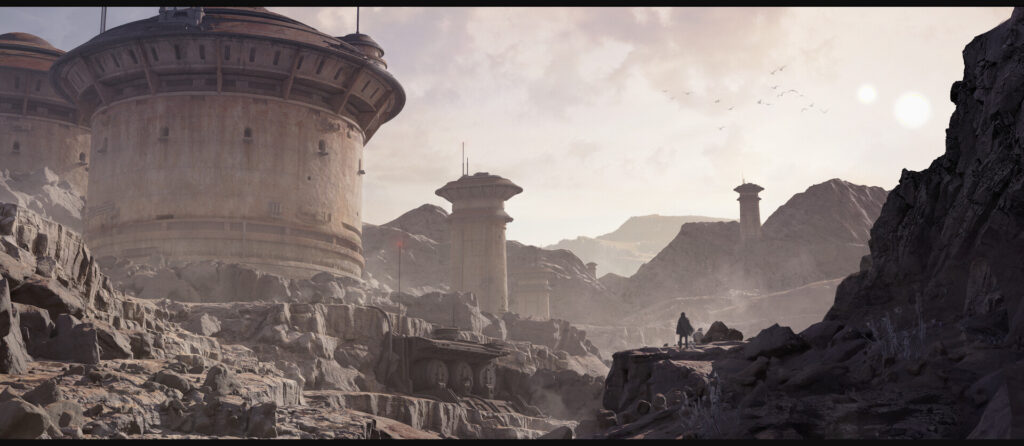 Joel is a Senior Environment Artist at Cloud Imperium Games, so it's a no brainer to count him among the top Blender artists. He Finished up the concept he has been working on in Blender, using Eevee for previz and cycles for the finished render. Speaking of which, we posted an article before comparing Cycles and Vray when it comes to rendering. If you're wondering which is better, you might want to take a look at it.
45 – Ash and pikachu by Giulia Marchetti
Giulia is an art director and a 3D artist, and honestly one of the top Blender artists out there. She went through all the process in Blender 2.8 ( from Sculpting, modeling, retopo, Uvs, shaders, hair and render). Except the pose for which she used Zbrush , and Substance Painter for the textures.
44 – Old Train Station near the beach by Eanghab Ky
This scene was created using blender 2.8 and render with cycles.
43 – Joker by Aneesh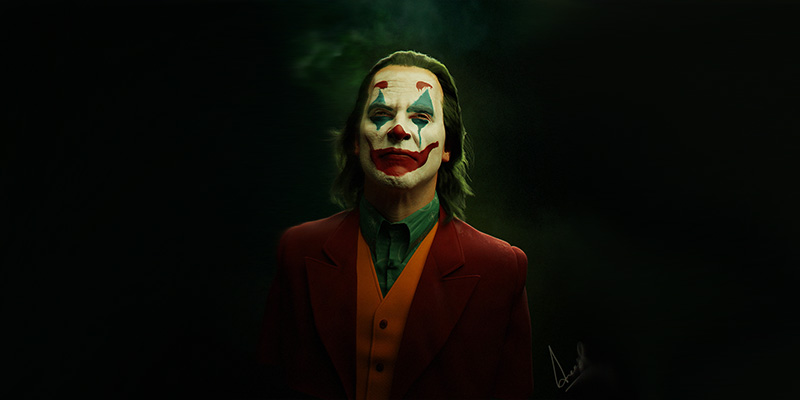 This character artwork project was was inspired by the joker movie of the last year. Regardless of being one of the top Blender artists in the count, "The Joker" itself was a huge hit worldwide. The artist sculpted the whole model in Zbrush and it was rendered in Blender 2.8.
42 – Lama drama by Nita Ravalji
She is a 3D artist and Art director, and she created this cartoon version of a lama in blender 2.80 and was rendered in Cycles.
41 – Cat on the window by Lucas Falcao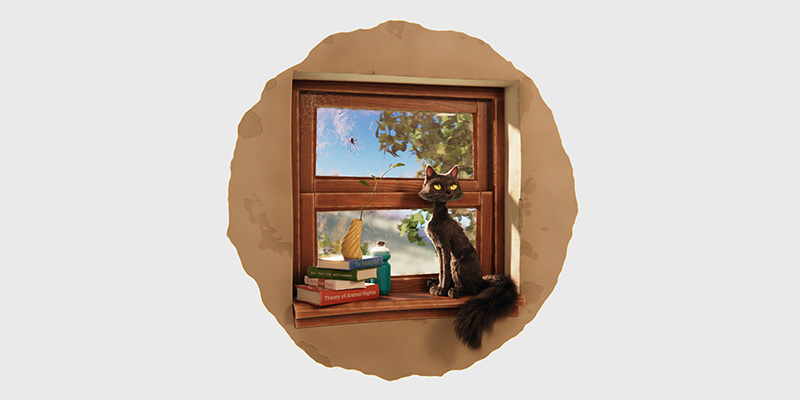 Lucas is a freelance 3D artist specialized in character modeling. Everything was done using Blender, and rendered in Cycles. You don't really have to be a cat lover like me to perceive this as one of the best Blender artworks ever.
40 – Lighthouse
This is first rendering in Blender using Cycles for this artist. The final result took 2 to 3 days to complete.
39 – Mixed Colors by Metin Seven
He is an illustrator, animator and 3D designer who easily found his way to the top Blender artists list. This artwork of those 3D creatures in a traditional claymation style is a proof of overflowing creativity. It was rendered using Cycles.
38 – Forest Guardian by Daniel Aubert
This is a sculpting study done in Blender 2.81 by Daniel Aubert. Being one of the top Blender artists doesn't depend only on talent, but also on other ingredients. Such as practice, perseverance, consistency, motivation and the right tools above all. If you want to enhance your sculpting workflow like Daniel, we've listed 5 awesome Blender sculpting addons in a previous post.
37 – POKÉMON – Detective Pikachu by Aneesh
This is a Pikachu Scene From the 2019 Movie "POKÉMON Detective Pikachu ". It was created in Blender 2.79, which is relatively old. However, it doesn't change the fact that it's one of the best Blender artworks fot this much.
36 – Witch doctor by Max Puliero
Max is specialized in modeling and texturing of creatures and hard-surfaces for VFX and games.
80% of this project was done in Blender, some sculpting in Zbrush for the skulls and texturing was done in Substance.
35 – Pirate Hideout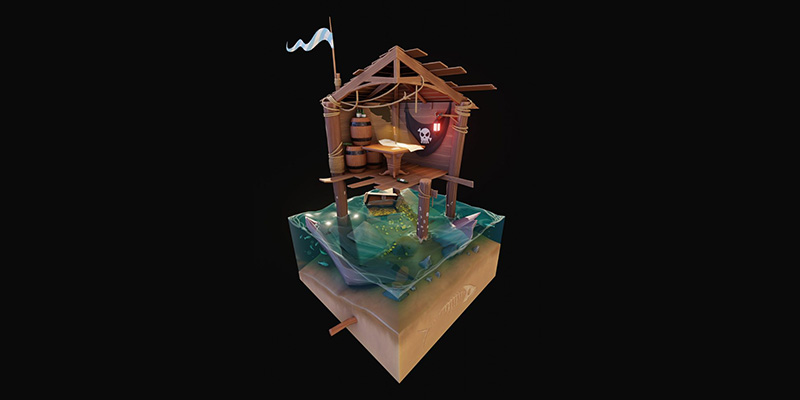 This artwork was created by artists from Bellona Studio which is an independent art studio. It works on Concept Art, 3D Modeling, 3D Sculpturing, PBR Texturing, Rigging and Animation.
34 – Character Render
This is a main character modeling/designing for a Graphic Novel in which the events take place in Year 2525. It involved the use of Blender to model and render a base image in Cycles, which makes it possible paint over corrections. Also Freestyle was used as a guide for inking lines.
33 – The Forest Scene
This artwork is by Aneesh Chandra. It was Featured on the 3DArtist Magazine issue 138 as one of the best Blender artworks.
32 – On mushrooms by Vladimír Stáňa
This artwork was created in Blender and rendered in Eevee. As you can certainly see, there's a lot of texturing and shading going on here. Being one of the top Blender artists isn't necessarily enough to achieve neat results like these. We believe you can rely on some Blender addons for texturing and shading to enhance the process. And most importantly: to meet the deadlines and to keep your timely game on point!
31 – Home in Poland by Marcin Mądry
This architectural visualisation project was made in Blender 2.8 and Cycles. When it comes to ArchViz, you'll find a bunch of amazing Blender addons for this matter. Check out our selection on this post if you want a better workflow for your projects.
30 – Sculpting of Tifa Lockhart from Final Fantasy 7 by YanSculpts.
This is an artwork by a Blender youtuber who does sculpt characters like this on his channel. He proved himself both as a successful content creator and as one of the top Blender artists of the community. You probably agree with us as we find this one of his best Blender artworks among many others.
29 – Flare by Cheryl Chen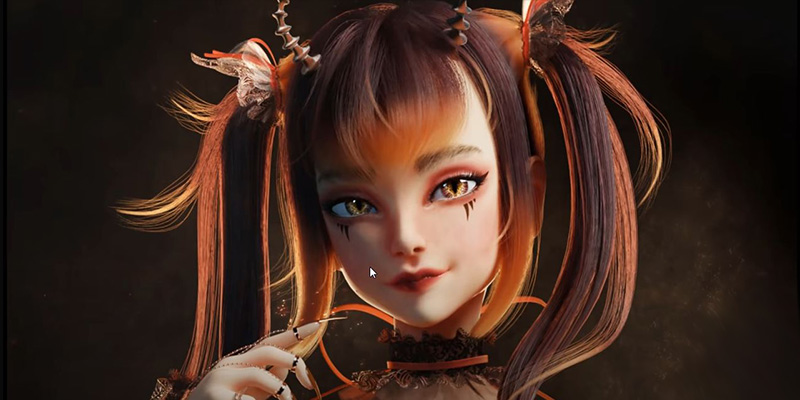 This is a demon girl artwork that was created in Blender.
28 – Mayday by Anna Tutova
Anna is a game designer in a very small company who created this dramatic artwork in Blender.
27 – Powerpuff Girls Villains by Mohamed Chahin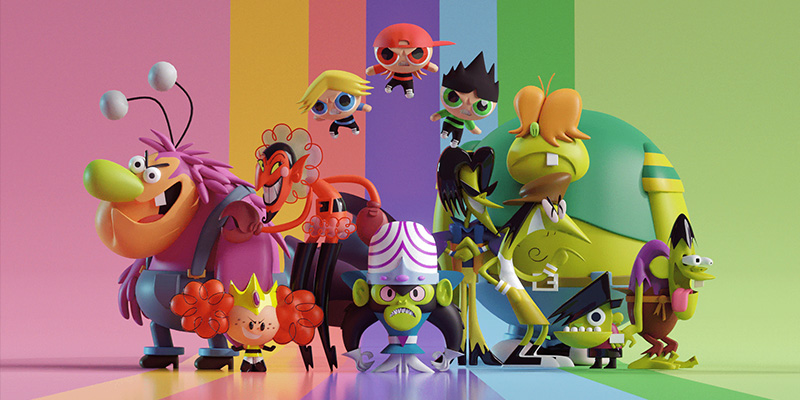 He is A 3D artist, Illustrator and a freelancer who used Blender to create this artwork. The success and fame of the animated series added more advantage to the fact that he's one of the top Blender artists.
26 – Snow scene by Daniel Roberts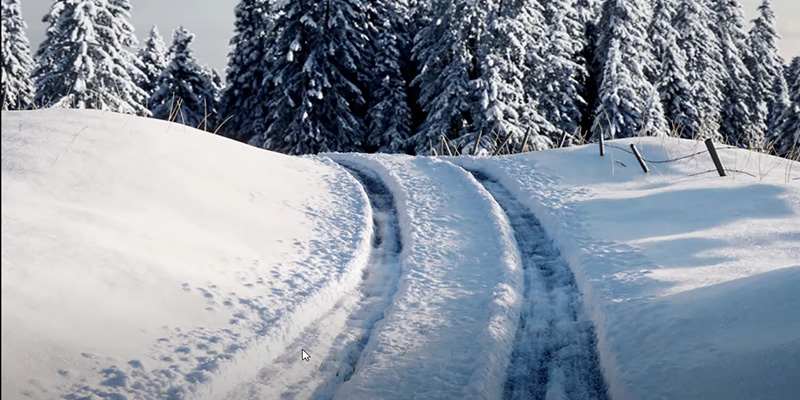 25 – Still life scene by Imad Messaoudi
In this still life scene, all the modeling/texturing/lighting/rendering was done in blender 2.80 and post-produced in Photoshop.
24 – Sibylla by Maryo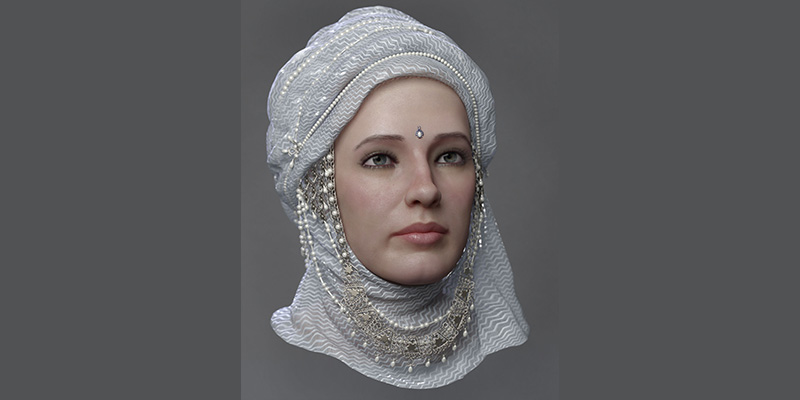 This personal project was done in Blender 2.8 and rendered in cycles.
The Reference for this artwork was taken from Kingdom of Heaven's movie.
23 – Kim by Nazar_Noschenko
Nazar is a character artist who worked on this cool female character in Blender 2.8.
22 – Pennywise,The Dancing Clown by George Siskas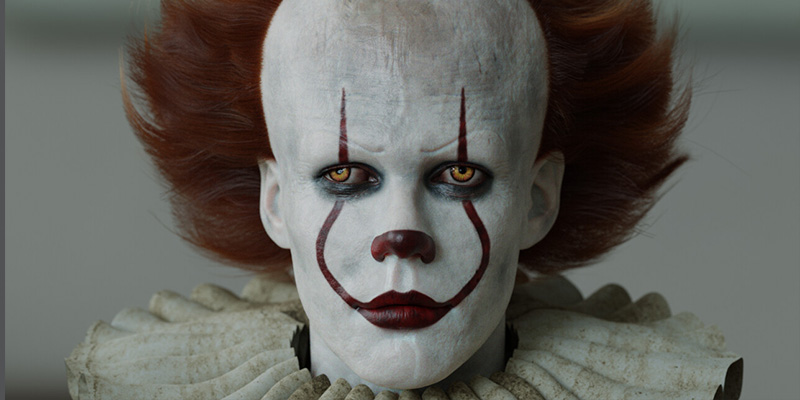 George is a Freelance 3D Character Artist. He's certainly skilled although the fame of the movie comes before his qualification as one of the best Blender artworks based on movie characters. the Modeling and Rendering of this character was done in Blender 2.80. Sculpting and texturing in Zbrush and Photoshop.
21 – Green Shed by Łukasz Gąska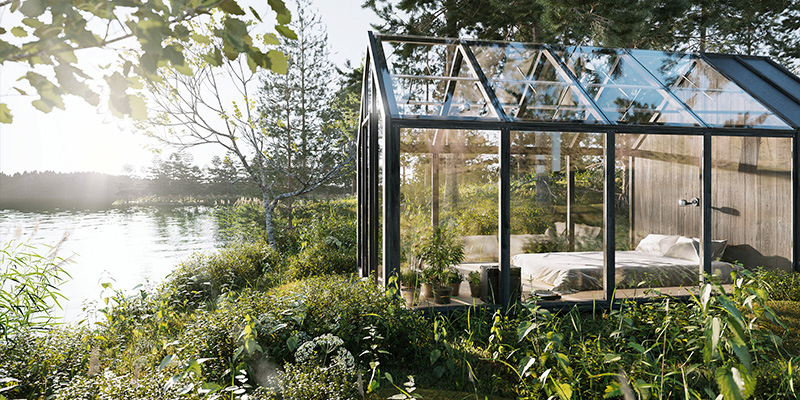 Lukasz is an architect who worked on this exterior visualization scene in Blender 2.8. In addition to using Grove and Graswald Blender plants addons.
20 – Roots by Arnaud Imobersteg
He is an architect and visualization artist who created a forest environment in Blender 2.8, using Megascans and Mixer, Graswald, and Poliigon Blender addons.
This scene was rendered in Cycles and post-produced in Photoshop. I believe anyone would gladly count it among the best Blender artworks ever created, especially with its mystical vibes.
19 – The Lion King by Aneesh Chandra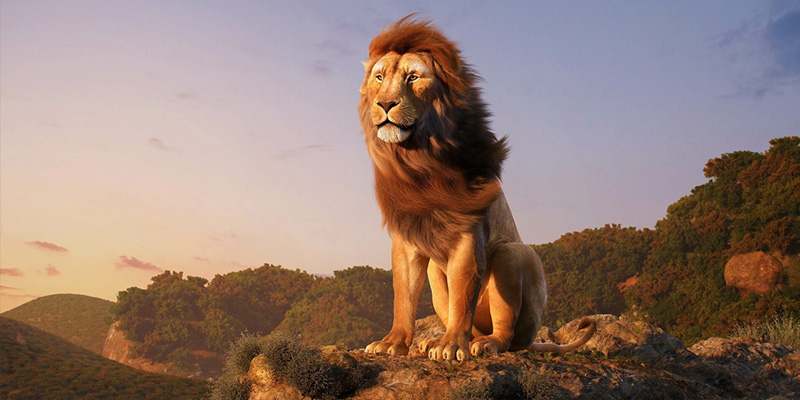 18 – Hellboy by Daniel_Aubert
17 – Julian´s Facial Animation by
Mauricio Flores
This is part of a project titled: "The Rustle of Leaves". It is currently being produced by a small team in Mexico and they are now in the final stages of its development.
16 – Shinobu by Cheryl Chen
Cheryl Chen apparently got more than just one entry in this top Blender artists list. Some of you might recognize Shinobu at first glance, which is a mesmerizing character in the Anime series of "Demon Slayer". In other words, it was one of the best Anime characters transformed into one of the best Blender artworks!
15 – Lake Among the Dunes by Paweł Pęcherzewski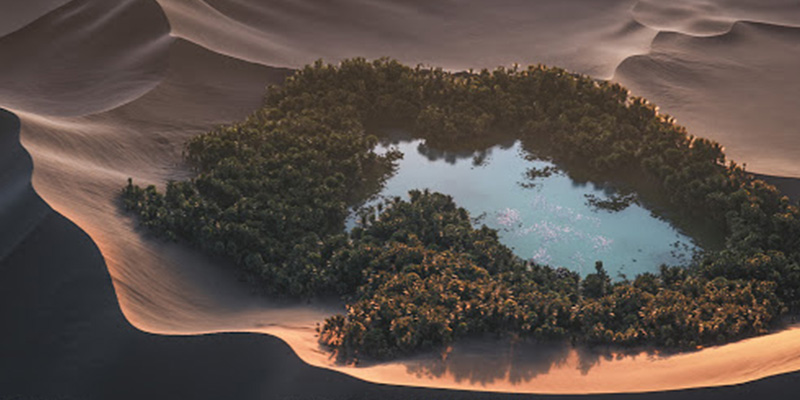 This artwork was inspired by "Assassin's Creed Origins" the video game, ancient Egypt and desert environments.
This was made in Blender and rendered with Cycles. The post-production in Photoshop.
14 – Small Apartment by smili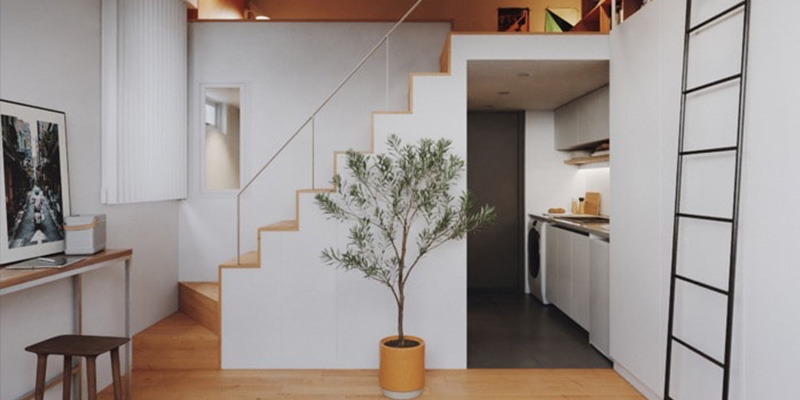 This project was done using Blender 2.8, rendered in cycles with filmic and some post with affinity .
13 – Wallace from Wallace & Gromit by BigBlend
12 – Moss-Imp / Moos-Wichtel by Michi Brandstetter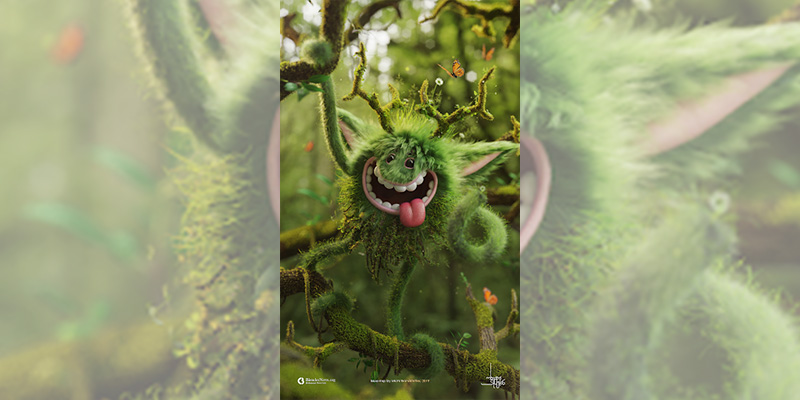 Michi is freelance 3D Generalist who created this interesting piece of art. Just by looking at it, you can't really refrain from putting it among the best Blender artworks out there. The base was created in zbrush, everything else is blender with heavy use of the 'grasswald' addon.
11 – Forest Island by Heiko Schlein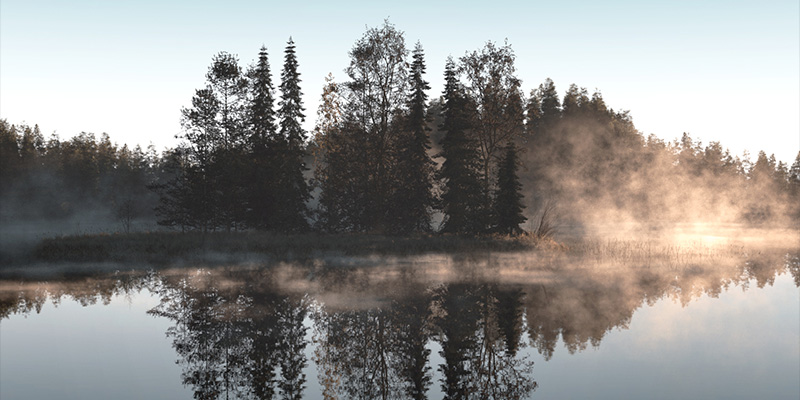 This is a small island in the middle of a forest lake – completely made in blender/cycles (and a little bit of color correction in photoshop).
10 – TacoBurger Truck by Ian Hubert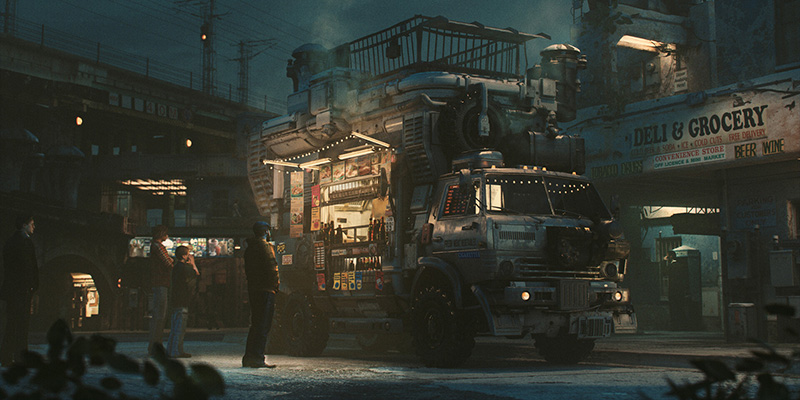 This is a shot from a film that Ian is hoping to be releasing soon!
9 – Fennec Fox by Kanishk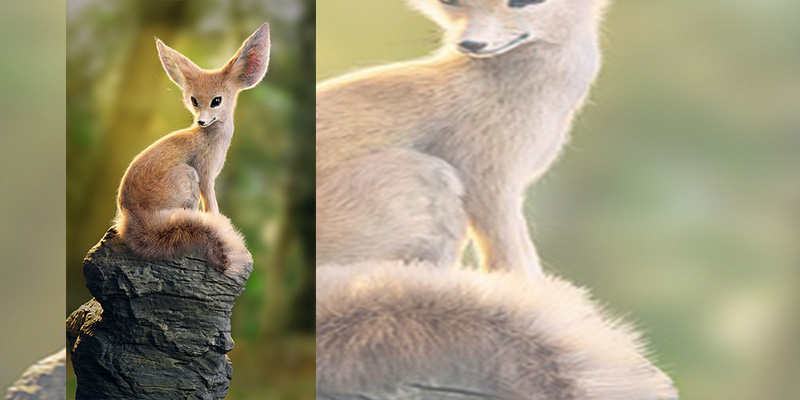 Fennec Fox is an artwork that was done for the SculptItYourself challenge. In other words, it wasn't even intended to be one of the best Blender artworks but it landed among them eventually.
The final result was created using Zbrush and Blender.
8 – Sandwich Demon by Ian Hubert
7 – Seething V8 by wanoco4D
This artwork was done by an enginnering student to improve his skills of designing machines. So he modeled AMG 5.5-liter V8 biturbo Engine (M157).

6 – URAN-1 Asteroid Cutter by Gesy Bekeyei
Gesy is a Senior 3D Artist at TRACE Studio, also one of the freelance top Blender artists.
5 – Atheris Hispida Snake by lastrodamo
This artwork took 5 days to make and render with cycles .
4 – "COURAGE" by Daniel Vesterbaek
The scene is set in 1992 in Belgium where the driver Senna in the middle of a lap jumps out of his car onto the track to get his french opponent, Erik Comas out of terrifying situation. Comas had crashed his F1 and was knocked unconscious, still holding down the throttle. Senna cut of the engine, stopping the fuel flow and evading a probable explosion. Comas belives Senna saved his life that day.
3 – Tin Woodman by Yan_Blanco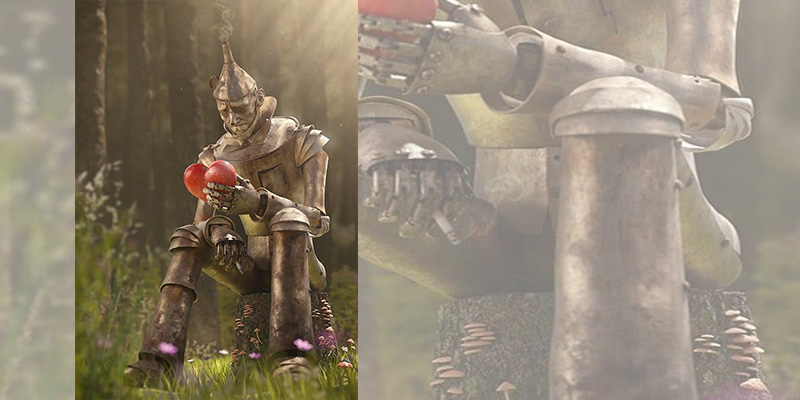 In this project, yan created Tin Woodman from The Wizard of OZ. He used Blender to model the body, UVs, and final render in Cycles! Zbrush for details of the body and face modeling, Substance Painter for the textures, and Photoshop for final composition.
2 – D25 Modular Rover by Joshua Cotter
Josh is a 3D artist and designer who created the D25 modular rover
that was modeled and rendered in cycles. And the final touches were done in photoshop.
1 – Colleen Wing by Yuditya Afandi

This artwork is based on Netflix's Marvel Iron Fist character Colleen Wing. It was modelled and sculpted in Blender. Base clothing created in Marvelous Designer. Textures painted in Photoshop and additional textures from Poliigon. Hair groomed in Blender. Rendered in Cycles.