---
Photoshop is a household name and a staple within the digital art community, and even if you are not within those circles you definitely heard about the software at the very least. It's being around since 1990, building a long-running history that precedes it on the market. Being such a huge success, Adobe decided to give the software an offspring, if you will, and name it Photoshop Elements (a weird way to put it, but hey…).
It's one of the biggest questions in the world of digital photography and image editing: Adobe Photoshop vs Photoshop Elements, which one should you choose? For many photographers and designers, the answer isn't as simple as "one or the other". To truly understand which program is best for your needs, it's important to take a closer look at the two. What do they do, and how do they compare to each other?
In this post we will explore everything that has to do with both Photoshop and Photoshop Elements from a simple overview to a rundown of their tools and which software would be best for you! Without further ado, let's jump right into it!
What is Adobe Photoshop?
Adobe Photoshop is a raster graphics editor developed and published by Adobe Inc. for Windows and macOS. Photoshop is the industry standard for digital image processing and editing and creating digital artwork, which is the primary use of the software. Photoshop is also capable of creating complex layouts for print or web design, design, animation, 3D graphics, and even video post-processing.
Photoshop is not available for purchase as a permanent license, but rather uses a subscription model with various plans. If subscribed to Adobe Creative Cloud, which starts at $9.99 a month, you would gain access to more than 20 software, including Photoshop. If subscribed to Photoshop stand alone, you would be paying 20,99US$ a month annually. The plans Adobe offers are plenty and varied, so make sure to check their website for more information.
What is Photoshop Elements?
Photoshop Elements is a photo processor and manager with a lot of inbuilt effects created by Adobe that allows users to edit digital photos and images. Adobe's Photoshop Elements software is a lite version of Photoshop, originally designed for beginner users. The software has three modes of varying complexity. The first mode is the 'Full Edit' mode, which is the most complex and allows users to access all of the features of the software.
The second mode is the 'Quick Edit' mode, which is less complex and provides access to some of the features of the software. The third and final mode is the 'Guided Edit' mode, which is designed for users who are new to Photoshop or who want to learn how to use the software. Photoshop Elements also offers a wide range of templates and layouts for creating collages, scrapbooks, and other projects. In addition, the program includes a library of stock images that can be used in your creations. Photoshop Elements is available as a one-time purchase.
If you're interested in purchasing Photoshop Elements, you have two options. You can buy it alone for $99.99, or you can purchase it as a package with its companion video-editing software, Premiere Elements, for $149.99.
Photoshop vs Photoshop Elements feature comparison
Photoshop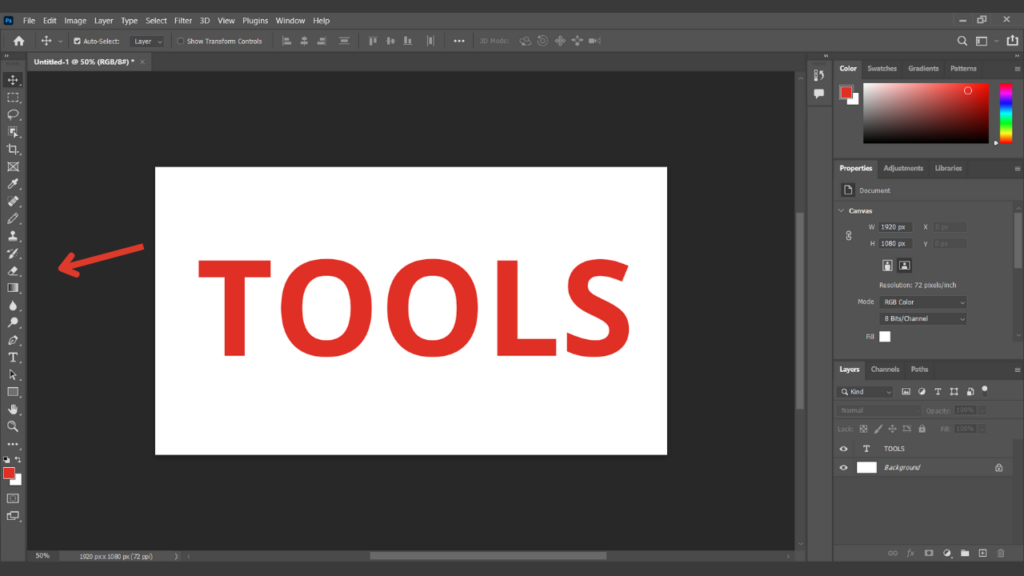 Photoshop has a variety of tools, for instance the brush tool can be used to paint and add color to your image, it comes in a variety of types and you can also customize them if you like. On the other hand, the pencil tool can be used to draw precise lines. The software also includes shape tools, such as the rectangle and rounded rectangle tools, which are the most basic of Photoshop's shape tools, but don't let that fool you – they're still incredibly versatile. By default, both of these tools will draw a shape with sharp corners. however, if you hold down the shift key as you click-and-drag, you'll create a perfect square or circle. and if you want to create a custom shape, you can always use the pen tool. just make sure to have the "shape" layer option selected in the options bar.
The ellipse and polygon tools are great for creating more complex shapes. the ellipse tool can be used to create perfect circles or ovals, while the polygon tool can be used to create any number of sides – just enter the desired number in the options bar. and like the rectangle and rounded rectangle tools, both of these shapes can be created with sharp or rounded corners. The pen tool is another one of Photoshop's tools. it allows you to create vector graphics, which essentially means graphics that don't lose quality upon any kind of scaling.
The pen tool works by creating nodes, which are points that define the shape of your line or object. to use the pen tool, simply left-click where you want to start your line or shape. then, click again to create a node. continue adding nodes until you've created the shape you want. to complete the shape, return to the first node. you can also hold down the mouse button and drag to create curved lines, rather than straight lines.
other tools in photoshop include, but are certainly not limited to, quick select tool, which allows for quick and easy object selection, lasso selection tool for freehand selection, refine edge brush tool for complex edge selection, such as the edges of hair, camera raw filter for white balance, exposure, shadows, and highlights adjustments, color highlight and color range tool, colorize with hue/saturation adjustment, content aware fill and many more.
Photoshop Elements
Photoshop Elements on the other hand does not veer away much from photoshop, as it is the simpler version of it so to say.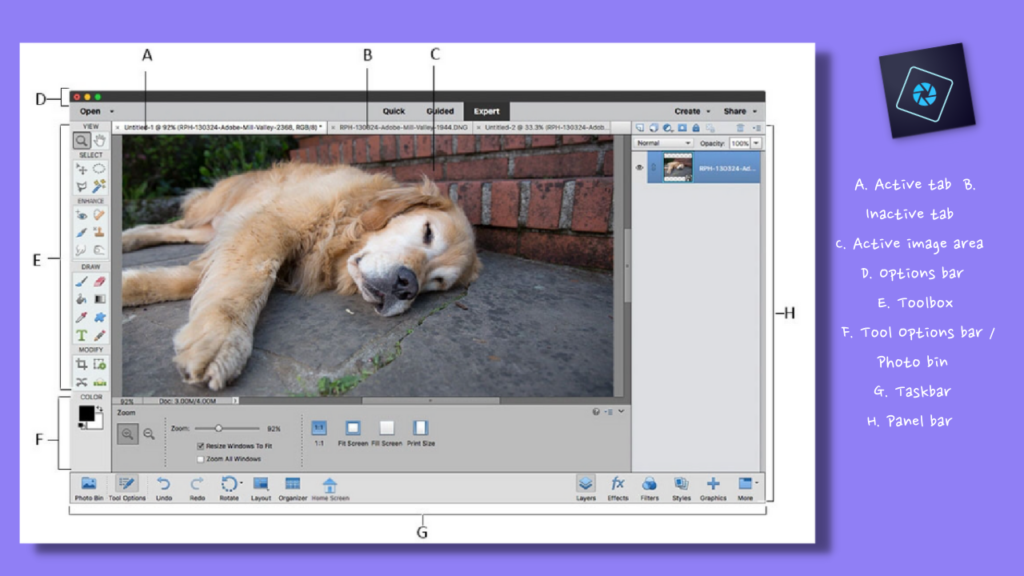 Just as in Photoshop we have the brush tool, that comes with a variety of different settings that you can adjust to suit your needs, the pencil tool that can be used with any of the other drawing tools to create more complex shapes, the impressionist brush tool, which offers a fun and easy way to give your photos an artistic makeover.
By making a few simple tweaks, you can transform your images into dazzling works of art, the smudge tool, which you can use to smudge existing colors in your image, or smear foreground color, for instance. The eraser tool, a staple in any software, is, of course, present in Elements. alongside the basic eraser is its sister the magic eraser tool that is used for removing background objects from an image and other things such as unwanted blemishes. Another amazing feature is the guided edits, which you can use to extend photo backgrounds, move and scale objects, add color to black and white pics, and even easily swap backgrounds. You can also get creative with patterns and textured overlays to really make your photos pop.
Which Program is Best for Beginners?
When it comes to choosing the best program for beginners, Photoshop Elements is the clear winner. It has a simplified interface and a wide range of tools that are easy to use and understand. For professional photographers, Adobe Photoshop is the best choice. It has a much wider range of features and tools that are ideal for advanced photo editing work.
Photoshop tutorials usually take between 12 and 25 hours to complete. This is enough time to teach you the basics of the program and how to use its features. However, if you want to become a proficient user of Photoshop, you will need to put in many more hours of practice. There are a number of ways to do this, such as taking online courses, watching video tutorials, or reading books on the subject. However, the best way to learn is by doing. Experiment with the various tools and see what effect they have on your images. Try new techniques and see how they can help you to create better photos. With enough practice, you will eventually become a Photoshop expert.
As for Photoshop Elements, it is a bit of a different story, since the software is, by design, made to cater for beginners, you can expect to be able to learn to use it in no time, especially if you have history with digital art software. The three interface models that the software has can be a great way for you to ease yourself into using Elements and going from being guided by the software, to completely mastering it by the end. Since Elements is the simpler version of Photoshop, it can be easy to carry over everything you learned from Elements to Photoshop and kickstart your deep dive into the bigger software if need be. If you ever find yourself stuck in Elements, fear not there are many tutorials to help get you started and make the journey even easier for you. If we were to compare the two, of course Elements wins in this department, but be mindful of the fact that it is easier to learn because it is a simplified version of Photoshop.
Conclusion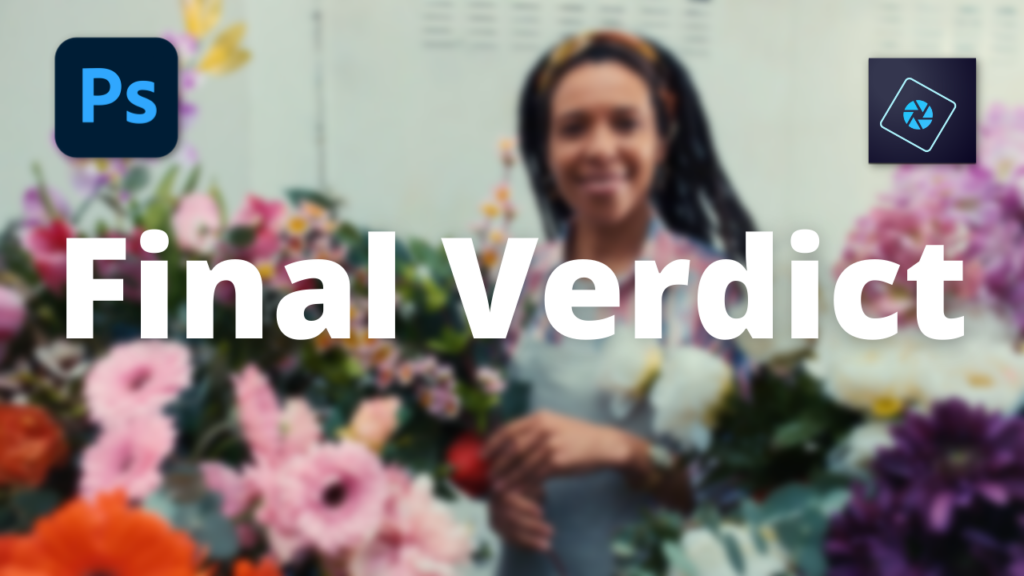 Both Photoshop and Photoshop Elements are excellent software programs, but they excel in different departments. If you're a beginner, are new to image editing in Photoshop or simply want to spend less time in front of the computer and more time shooting, then Photoshop Elements might be for you. It has both pre-made automatic features, but also high level and customizable one. On the other hand, if you're an experienced photographer or graphic artist who wants total control over your images, then Photoshop is probably the better option. With its comprehensive set of features, advanced editing capabilities and wide range of plugins available, it offers an incredibly powerful platform for digital image creation. So, all in all it's all about what you want and need out of a software.
If you're curious about how does Photoshop compare to other software, you can check our other in-depth comparisons like: