As a designer interested in new software. You've got a lot of questions, and we love to help. You might be asking yourself: is it worth spending the money on expensive software? or do you need something different than what other professionals use.
We're here at InspirationTuts ready with answers (and maybe some killer insights) about two major tools for graphic design that will be the subject of today's comparison: Adobe Photoshop Vs Procreate.
Adobe Photoshop Vs Procreate: what to compare?
To compare Photoshop and Procreate in a productive way that will actually help you choose, we will compare them from 2 sides:
Why and when is Procreate better (in terms of sketching, brushes, portability, design, lettering, price,… etc.)
Why and when is Photoshop better (in terms of industry standard, functionality, vector masking, layer management, keyboard shortcuts,… etc.)
For the record, we've compared both Photoshop and Procreate to other software if you want to have an in-depth look at them. For example you have:
So, first things first:
What is Procreate?
Procreate is a digital graphics software that enables you to create masterful designs without the hefty price tags of other apps. It came out in 2011 and has been gaining momentum ever since! Its modern design makes it easy for illustrators like yourself who are looking for high-quality artwork at an affordable cost.
Procreate is a revolutionary software for drawing and painting that has been met with much critical acclaim. It's designed to exclusively take advantage of the Apple Pencil, as well as iPads with touch screens, but it does not require you have any previous experience using these devices or apps in order to create beautiful artwork.
Procreate has all the tools you need for an incredible artistic experience – from drawing in digital mode, painting and sketching with rich colors on a canvas-sized background, or creating simple animations.
What is Adobe Photoshop?
Adobe Photoshop was created way back in 1987 but is regularly updated and considered to be at the forefront of design technology. Professional creatives have long used apps from the Adobe family for a variety of purposes- they are known for lasting through time with ease!
Photoshop is an excellent tool for creating graphics and images. It's considered as a photo editing software mainly, but it can be used as a general-purpose design package too!
The power and flexibility of Adobe Photoshop is a gem that every creative professional needs to stay ahead in their industry. The Creative Cloud offers desktop versions, so you can work on your designs from wherever life takes you!
With a wide range of tools, including advanced brush settings and more; the Adobe Creative Cloud desktop applications work best. It also has an app for iPads so users can access it on the go as well!
Now, let's look at the comparison from the first angle.
Why and when Procreate is better than Photoshop?
In our opinion as a long-time user, there are a few reasons:
1. Sketching is easy
Sketching is Photoshop vs Procreate can be similar but different at the same time. Procreate has a great setup for sketching, and the feel is much like drawing on real paper. There are easy ways to adjust your perspective as well as zoom in Procreate which makes workflow effortless!
2. Brushes
Comparing brushes in Photoshop vs Procreate is interesting. The default brush set in Procreate is vast and offers a wide range of styles to suit any project. Users can also play around with the settings for their own custom-made brushes, or simply use one from within this great tool!
The latest update to Adobe's professional painting app, Procreate, will now allow users who use Photoshop as their brush engine to send files that can be used by other applications. This means you won't need a different workflow for working on projects both at home and whilst traveling!
We love how Procreate's brushes are organized. You can have separate folders for different ones (like Charcoal or Pencil), and all your recent creations will be saved in a Recent folder that you may not have seen before with the latest 5.2 updates!
3. Color Palettes
You can create different color combinations for a variety of needs with the new design. You'll be able to save them and switch between default palettes easily, as well! Plus there are 15 pre-made colors or you could take your own photos in order to get inspiration from it too.
4. Simple, artist-friendly design
The UI design in Photoshop vs Procreate must be the most prominent difference. Procreate is an app that provides artists of all skill levels simplicity and accessibility.
Though it has a lot going on in its interface, it's a lot more compact and minimal compared to Photoshop. Once you get used to where everything goes, there's really not much else for users who haven't yet mastered every feature available within the program – which makes Procreate perfect even for beginners!
5. Portability
Just like most drawing apps for iOS, Procreate offers an unparalleled experience to express your creativity in a portable way. You can draw anywhere with its powerful features that work on both drawing tablets and smartphones, so there are no limits. Except for how much battery power you have and the fact that you need a Macintosh OS to run it.
6. Lettering
Procreate has a lot to offer for lettering artists, but one of the best features is that it lets you create brush settings that are easily adjustable and mimic those found in Photoshop or other programs.
7. Capturing time-lapses
Procreate's built-in time-lapse feature makes it easy to create beautiful paintings without the need for any recording programs. You can even see how much paint has been used and share your speed paint video instantly online!
8. Price
Last but not least, the price. Once you pay, Procreate is yours for life. A subscription to Photoshop costs around $239 per year, while Procreate will cost you around 10$ as a one-time purchase.
Why and when Photoshop is better than Procreate?
1. Industry-standard software
Adobe Photoshop has been a proven leader in creating and editing raster imagery for years, so it's no surprise companies and digital studios all over the world use it as a default software in their offices. If you are a beginner in digital art I would highly recommend you learn Photoshop first, because it will give you points in karma when applying for a job (many companies simply state this as a strict requirement).
3. Brushes
Photoshop has been around for a long time so it's no wonder there are already tons of brushes created for it. You can find almost every brush you need on the internet, and if you are using Photoshop for some time you may have already collected your own unique set of favorite brushes. To my joy Photoshop brushes can now be transferred to Procreate.
4. Multi-functionality
When it comes to functionality of Photoshop vs Procreate, there's a clear distinction.
It's not a secret that Adobe Photoshop has a whole bunch of different options not only for illustrating but also for photo editing (as the name suggests, Photoshop was originally created for dealing with photos), web design, and printing.
In other words, Photoshop is a lot more abundant in functionality compared to Procreate.
5. Layers
Depending on their memory storage and your canvas size, different iPads allow you to use a limited amount of layers in Procreate. Photoshop on the contrary allows you to utilize hundreds of layers (which is vital for complex projects and highly detailed drawings). You are indeed free to edit every layer you've created at a certain point without a need to merge them every once in a while.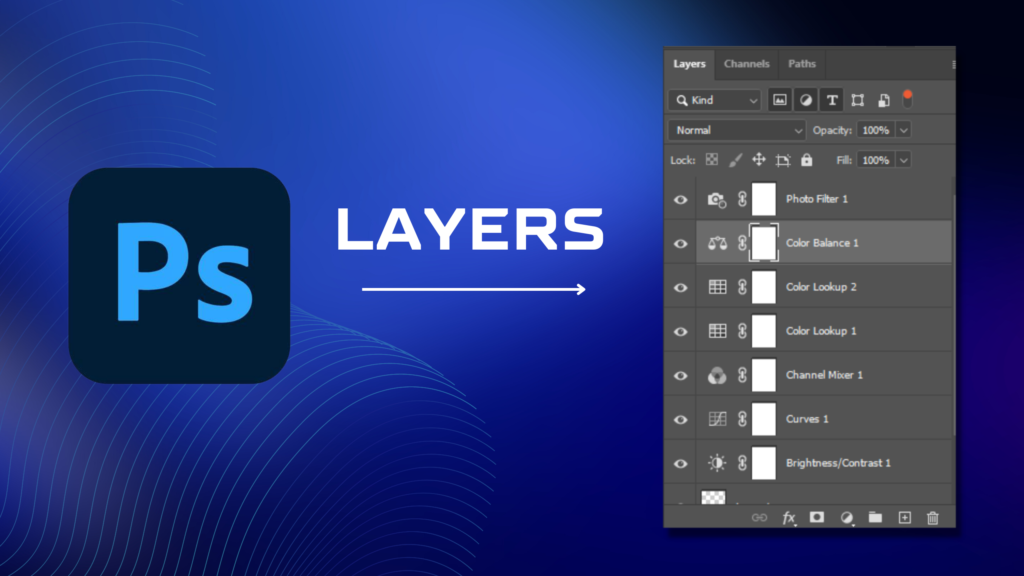 6. Adjustment layers
Photoshop has this advantage over Procreate in our opinion. Using adjustment layers allows you to change the colors of your whole artwork, not individual layers.
Photo filters, contrast, and brightness are just some of the options that can be applied to a number of layers at once.
7. Syntax for keyboard shortcuts
Your workflow can be significantly sped up by using keyboard shortcuts. You can create your own shortcuts or use those built-in. There's an exhaustive list of all the default shortcuts on Adobe's help pages if you want to check them out.
Shortcuts in Photoshop vs Procreate can't be more different. In Procreate, you can assign functions to certain gestures, but these functions are limited when compared with those found in Photoshop.
8. Vector Masks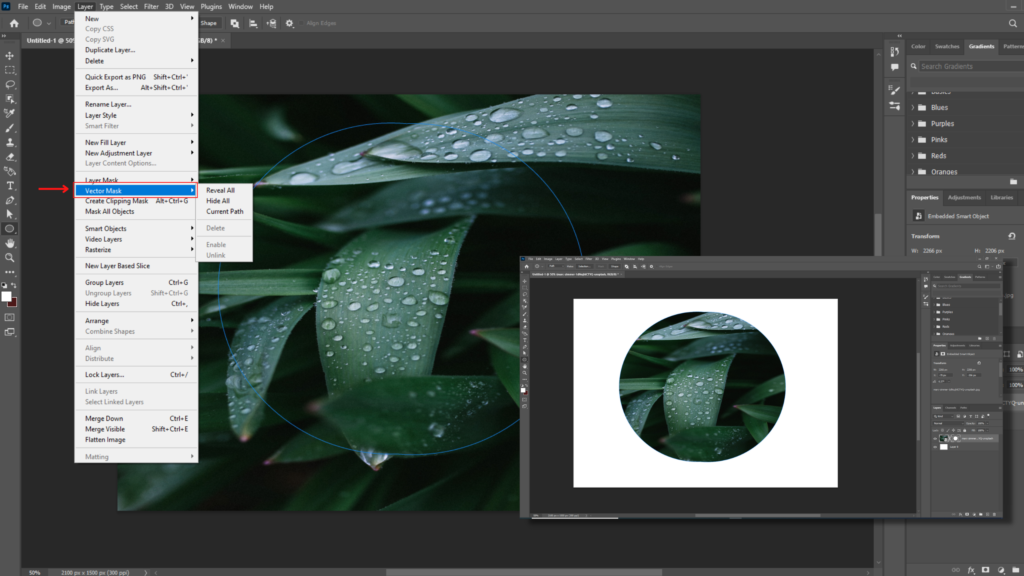 The distinction of vector masking in Photoshop vs Procreate is apparent, because Procreate does not have vectors. A vector mask cannot be created for your layers nor can a vector shape be drawn neatly.
Although it's DEFINITELY nothing to be compared with full-fledged vector graphics software, Photoshop is up to the task in this aspect.
9. Monitor's size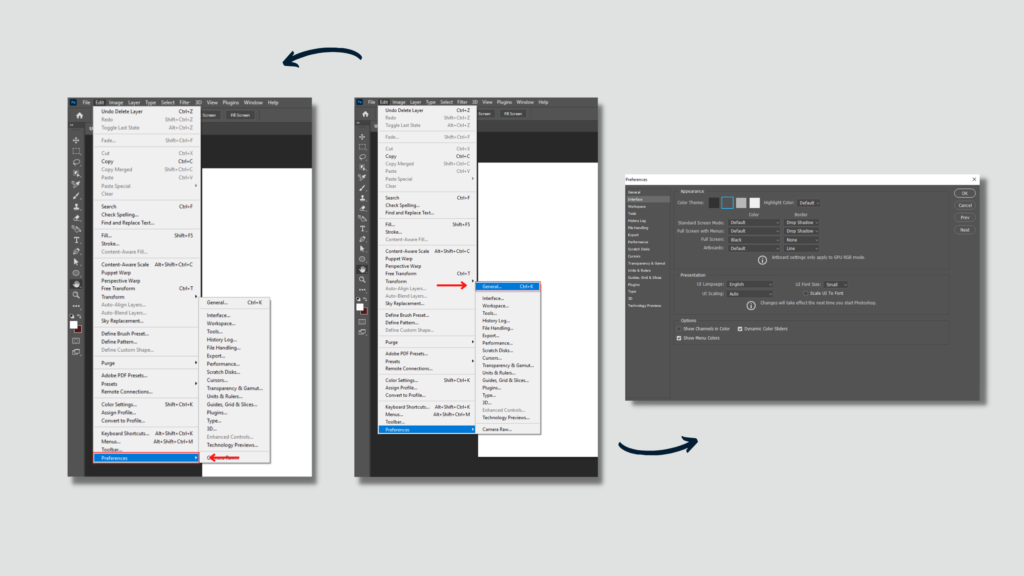 Photoshop allows you to choose an appropriate monitor size. Procreate can be used on a 12.9-inch iPad screen so far. The iPad screen is usually much smaller than your monitor.
10. Pricing
Pricing of Photoshop vs Procreate must be the ultimate difference in this comparison.
You can purchase Procreate for a one-time fee of $9.99 through the app store.
Photoshop will cost you roughly $21 per month, but it's around $53 to pay for the entire Adobe Creative Cloud.
Conclusion and Final Thoughts
Photoshop is the industry-standard tool that can tackle everything from photo editing and graphic design to animation. But Procreate makes it more intuitive than Photoshop overall, allowing you greater control of each and making anything imaginable possible, even without ever having drawing or painting experience beforehand if you're dedicated enough!
With its powerful feature set, compatibility across both Mac and Windows platforms as well an ages-old reputation for excellence; Adobe Photoshop takes the cake. Procreate is undoubtedly a great addition to your toolbox but when compared against this ultimate winner, it simply doesn't measure up!