There are many powerful image-editing tools available in Adobe Photoshop vs Lightroom. In this article, get to know which one is right for you and discover which one fits into your ideal workflow.
1. Software overview
What is Photoshop?
As a tool for simple image editing, Photoshop has been developed over the years into a powerful software suite with many functions and capabilities that cater to a wide range of professionals, including graphic designers, architects, animators, publishers, photographers, and 3D artists. You can treat it as the crown jewel of image editing, with endless potential that can only grow as it is updated and upgraded by Adobe and third-party software companies.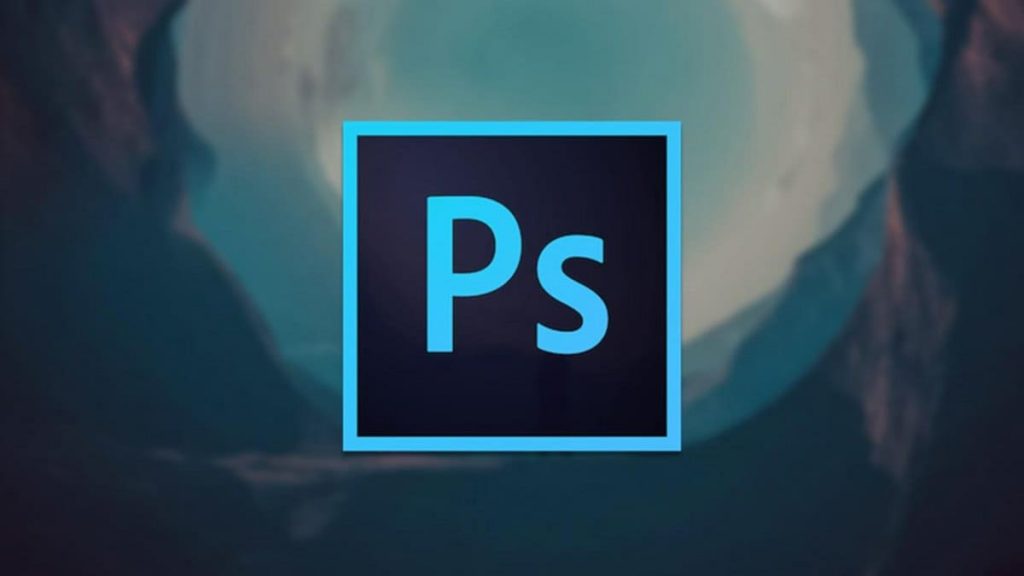 A panorama can be created by stitching several photographs together. Would High Dynamic Range work better? Can blemishes be removed? Are there any ways to make a person look taller, shorter, thinner, or fatter? Sure, Photoshop can do all of that. Listing all of Photoshop's features would probably be impossible because it would be an endless list. Our everyday vocabulary is full of the term "Photoshopped", because we are constantly confronted with altered images that can look real while being false – that's the strength of Photoshop.
What is Lightroom?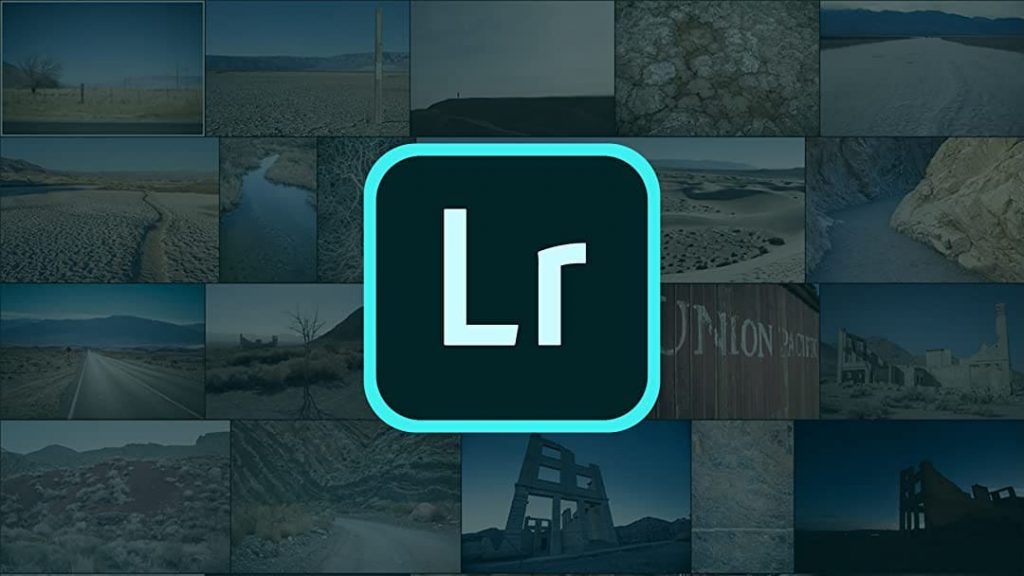 Because it contains the word "Photoshop", this may sound confusing, but Lightroom is the shortened name of Adobe Photoshop Lightroom. Lightroom is a subset of Photoshop and has some features Photoshop does not (and may never have). So, in a way, its existence makes sense.
Its main purpose is to organize and manage large numbers of images. Keeping track of hundreds of images that you edit in Photoshop becomes difficult as time passes. Photoshop is a very sophisticated image editing tool.
In the past, I used mostly Adobe Camera RAW (to open, edit, and convert RAW files) and Photoshop (for editing and fine-tuning images). Though the process was semi-automated using Photoshop's batch processing feature, it was a complicated, cumbersome and inefficient one. The most challenging part was organizing and cataloguing edited images on my hard drive.
2. Lightroom Image Editing Capabilities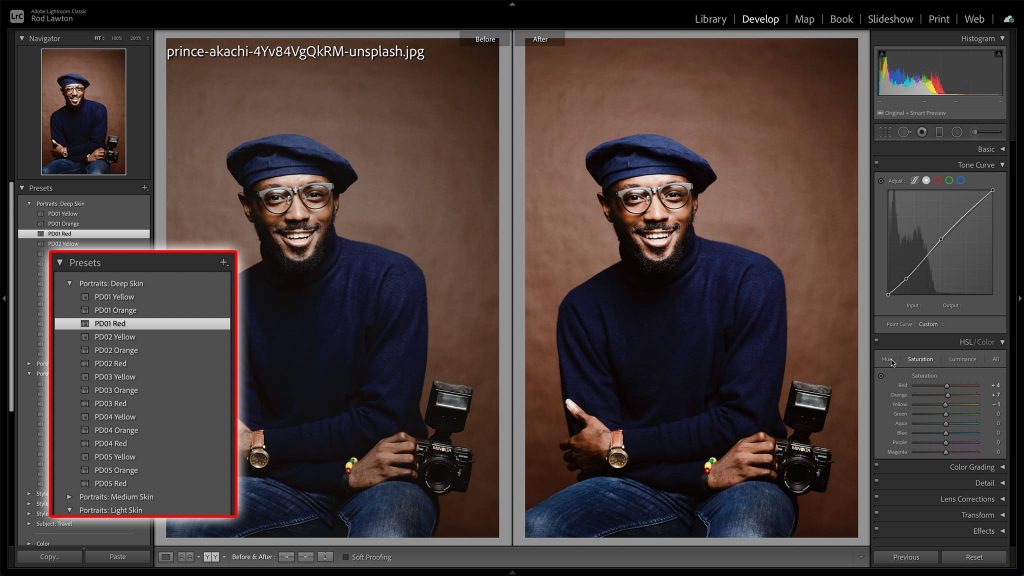 Editing and manipulating images is easy with Lightroom's set of tools. Lightroom's Develop Module offers the following tools:
The histogram and sub-modules of this module are designed to make your work easier. You can use the crop tool, straighten section or spot removal function for anything from removing vegetation on an image all the way up until fixing red eyes in pictures! When it comes time, however; we believe that filters should take center stage – so be sure not to miss out by utilizing those too with equal effectiveness.
This basic sub-module contains treatment for color and black & white photography, camera profiles that are used to set the right exposure. It also includes white balance options of temp or tint with various tone settings like contrast ratio between light areas on dark backgrounds as well highlight brightnesses while keeping shadows deeps in greys, adding blacks into bright colors and making them pop off more clearly . Lastly, there's features that control texture clarity Dehaze vibrance saturation etc…
In the Tone Curve sub-module, you can choose a region for Highlights, Lights, Darks, and Shadows; you can also set the Point Curve.
In the Split Toning Sub-Module, highlights are adjusted for hue, saturation, and balance; shadows for hue and saturation.
Sharpening Sub-Module: Amount, Radius, Detail, Masking; Noise Reduction: Luminance, Detail, Contrast, Color, Detail, and Smoothness.
The Lens Corrections Sub-Module is divided into two sections: Lens Profile: Remove Chromatic Aberration, Enable Profile Corrections; and Manual: Distortion, Defringe and Vignetting.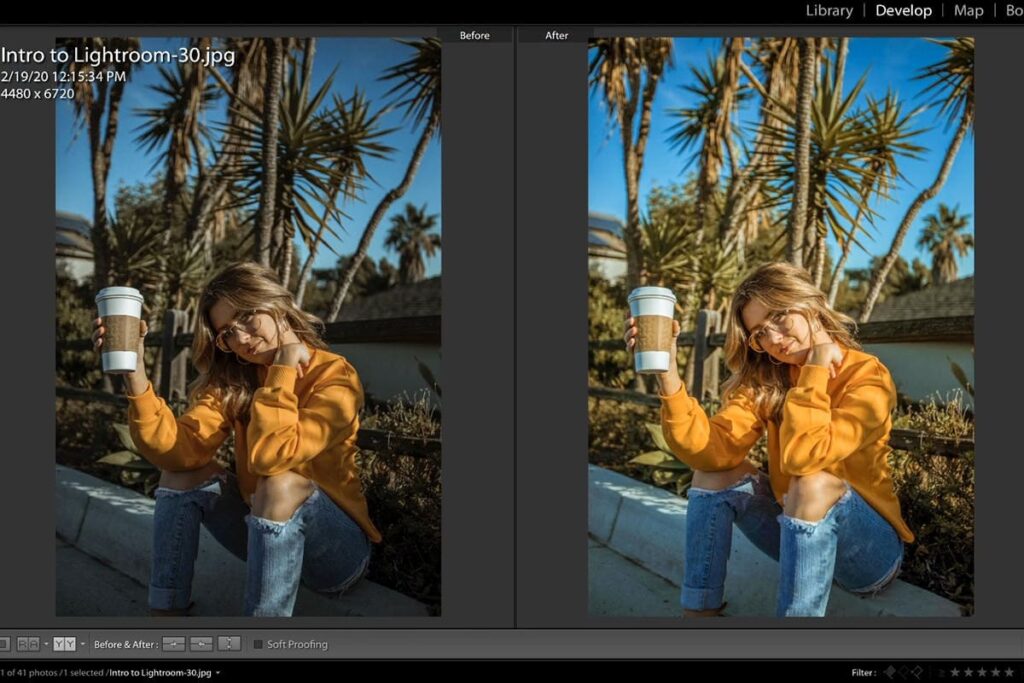 You can fix problems with your photos by using different tools. For example, if you want to change the exposure or make adjustments on specific parts of an image then there are plenty more options for doing so!
Adobe's latest version of Lightroom is an exciting improvement, with the ability to create custom presets for specific projects. Sub-module features in this program are also getting more sophisticated by adding new capabilities that were never available before!
3. Image Editing in Photoshop
Every single function of Lightroom is mirrored in Adobe Camera RAW, which can be activated by opening a raw image from Photoshop.
Lightroom and Photoshop couldn't be more different. Lightroom is a database/catalogue system that allows you to work on your photos in various ways, while PS includes many tools for editing images as well! Photo editing is the domain of Photoshop. This program is unrivalled in its features and tools:
Customization is possible across all of Photoshop's tools. Brush tool settings include opacity, smoothing, flow, and angle, for example. You can choose different brushes as well as customize them.
Raw files can be processed in Photoshop with the help of Camera RAW, a feature that lets you interpret and process a RAW file directly from a digital camera's sensor before uploading. Your images are more precisely controlled when edited in RAW.
With Photoshop's Liquify tool, you can turn images into the water and manipulate them like pixels in a paintbrush.
Lightroom, a great application for organizing and using presets, is also connected to Photoshop, which facilitates a seamless workflow for editing photos.
There are a few ways to get brush packs, including downloading them from Adobe, creating your own, or downloading them from third-party sites.
The options for brush packs for Photoshop are endless; many people sell or provide them for free online. A version of Photoshop is also available for the iPad, with limited features, but it does the job on tablets.
4. Photoshop Vs Lightroom – Which Should You Start With?
It's a tough call, but I think the answer to this question depends on what you want your final vision for an image- whether it be something more traditional or creative. If editing takes place only once and then leaving at that point (as opposed to making changes often), Lightroom would probably suffice because all its edit tools can easily accessed in Photoshop where they're used extensively every day of our lives!
To summarize: if we were just interested in merely tweaking images without adding too much creativity into them than starting off with Lightroom makes sense;
The learning curve for Photoshop is higher than that of Lightroom.
The tools included in Lightroom are sufficient for the vast majority of editing tasks.
A solid photography workflow can be established with Lightroom.
Using Lightroom simplifies the process of going through and processing many photos, as you don't have to open and close files.
You can easily find and work with images by cataloging them all in Lightroom, which keeps you organized.
Lightroom manages media files in your hard drive by creating folders and subfolders and by using templates to mass rename files.
Photoshop does not keep historical changes unless changes are kept in separate layers. Having made changes in Lightroom, you can go back and change the settings if you wish.
As you edit photos in Lightroom, image metadata will be displayed as an overlay. This is not possible in Photoshop.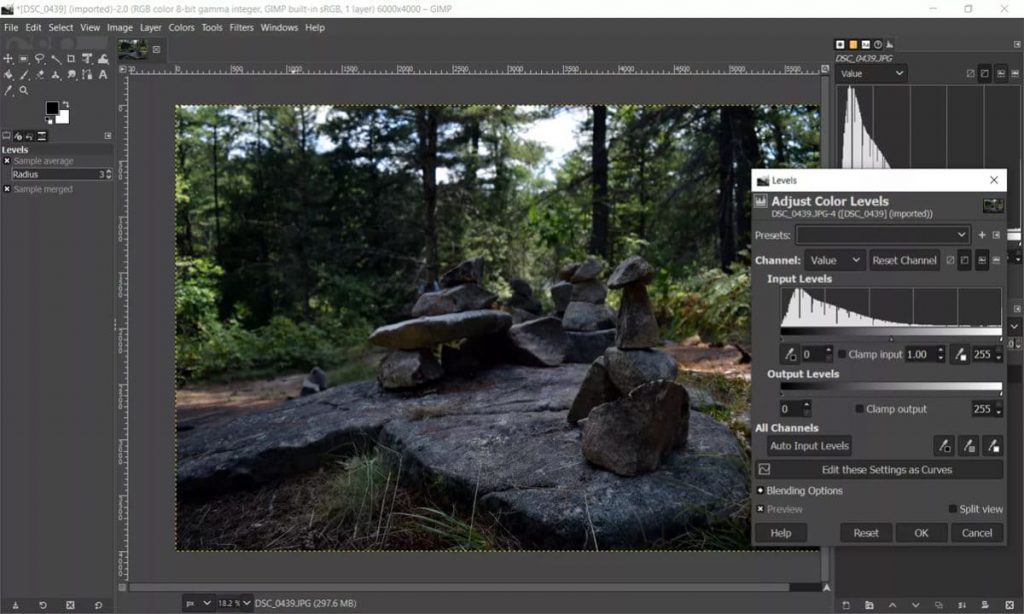 Lightroom provides many other advantages, but these are the ones I personally value most.
As I mentioned before, "I recommend starting off with Lightroom". Once you get more comfortable with Lightroom, you should start exploring Photoshop. You will need to get Photoshop if you plan to do any serious editing, and you can learn it with the abundance of learning material online. Lightroom is limited in what it can do. Photoshop's healing tools are far more powerful than those of Lightroom in terms of removing objects. Among other features that are not available in Lightroom, there are features such as focus stacking and layering.
5. What is the best version to buy?
Lightroom and Photoshop can only be purchased by subscribing to Adobe's Creative Cloud platform today. You can subscribe to Adobe Creative Cloud plans through Adobe's website below:
Lightroom and Photoshop, which work together seamlessly, are the two most ideal photo editing and management tools, in my opinion. You can right-click an image in Lightroom and choose "Edit in Adobe Photoshop" if you need to edit it in Photoshop.
Once you have made all of the changes to the image, saving the image imports it back into Lightroom and this two-way communication takes place automatically. Importing and exporting are unnecessary.
Conclusion
The bottom line is that every photographer needs good, reliable software. To break down the barriers between Lightroom and Photoshop, start with Lightroom to explore its functionality and its limitations. You should be aware that Photoshop can both be rewarding and frustrating at the same time. There is a significant learning curve associated with this complex piece of software.