How nice would it be to be able to draw with precision? A drawing tablet can help you with that. There are so many different kinds and sizes available depending on the type of graphics you want.
Here's the article for you if you're looking for a buyer's guide about drawing tablets, and how to choose one so that your art can be digitally enhanced.
Drawing Tablets Explained: Highlights & Specs
The perfect drawing tablet is one that can be both functional and aesthetically pleasing. The following factors should be considered when looking for this type of design:
1. How Do Graphic Tablets Respond to Pressure?
The pressure sensitivity of an artist's device can be changed with software, so it affects how pens draw on screen rather than what type it comes equipped with by default- which means no matter if you have low quality graphics cards installed in your computer, there'll always be something interesting going down when drawing!
In response to increasing pressure on the stylus, the lines become thicker and the pressure level rises.
Your tablet should have a minimum of 2,048 pressure levels if it is technologically savvy. This will ensure that you can feel every brushstroke with pinpoint accuracy.
2. Specify dimensions
If you want something great but don't know where to start – think about:
Approximately how big the active area is.
Approximately how large the device is overall.
The area on which you are drawing.
The perfect drawing area should be larger than what you would ever need. It's important to make sure the size and shape of this active space accommodates your needs, so take time before making a decision that will affect how much art gets done in one go!
If possible have both vertical and horizontal spaces for sketching or painting from different angles, but keep it simple – don't get too distracted by all these additional features just because they're available on products nowadays.
Take a look at your tablet's specs and make sure you don't confuse the size of its active area with that of its total dimensions. A device like this includes not only what is immediately surrounding it but also any casing around these parts too!
If you're an artist on the go and like to keep your work portable, consider investing in something more compact.
3. Indications for resolution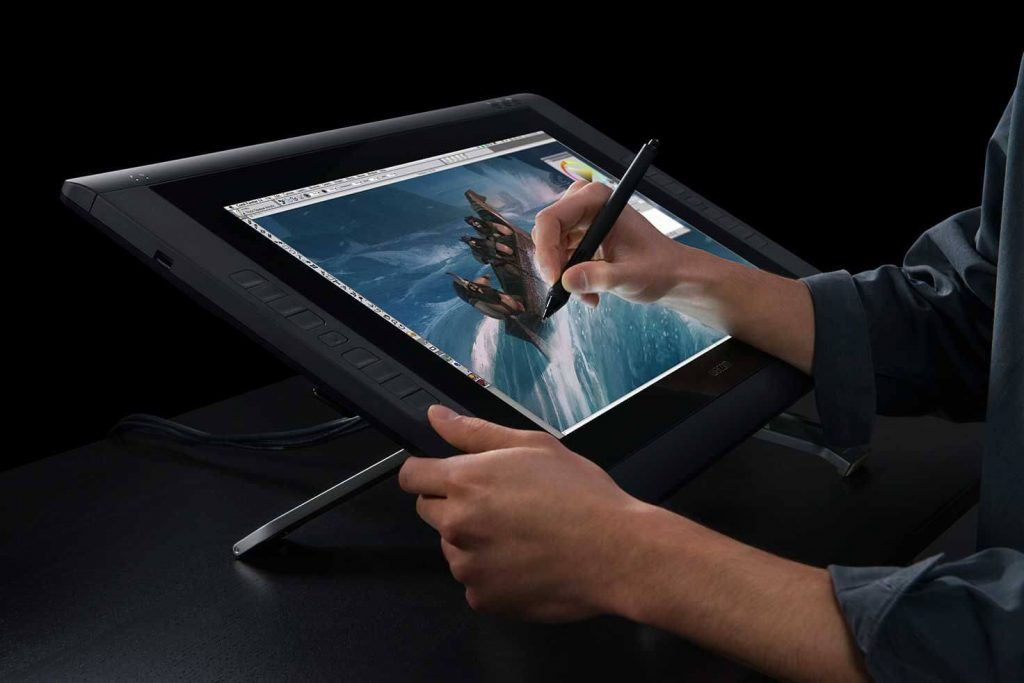 Resolution is a measure of the number of lines per inch (LPI) found on tablet displays and how well they can detect pressure from styluses. Adding detail to your drawings is easier with the higher LPI markers.
Drawing tablets with a larger screen have a higher resolution than those with a smaller screen. In practice, however, the difference between tablets of the same size can be negligible.
4. Response time
Responsiveness refers to the speed your lines are drawn on screen. In most cases this is instantaneous.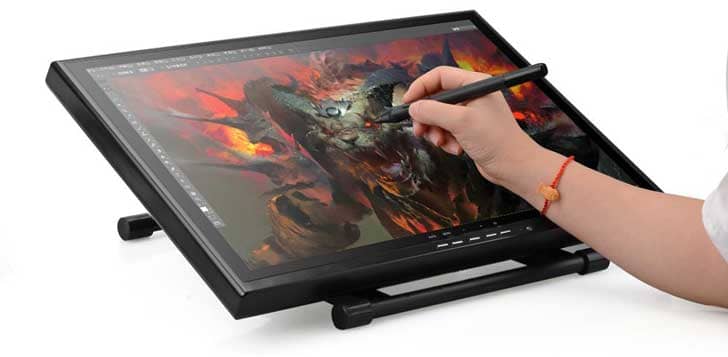 It's worth noting that responsiveness does not refer just how quickly an application works or what kinds of animations it has – rather, it includes things like smooth animation curves and lag-free scrolling which can make users feel less uncomfortable when interacting with their devices for long periods at a time.
Tablets are complicated devices to use. They're not like a phone where one app will work in all conditions; instead, if you want an easy experience with your tablet then look for how much processing power is inside of it (CPU/GPU).
5. The type of stylus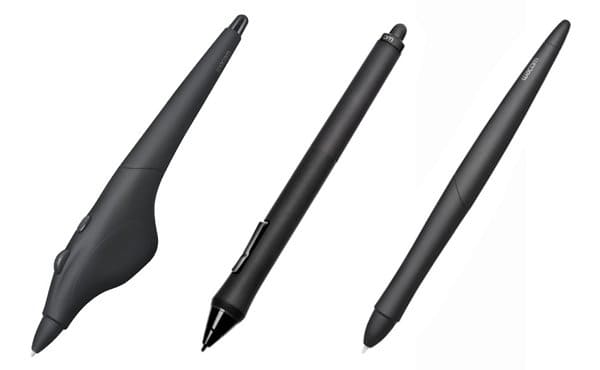 Nowadays, drawing tablets are really popular because they allow artists of all skill levels to create professional-quality drawings. In fact, there is a ton of variety in terms of what kind you get – from ones that use batteries or electromagnetic resonance (EMR) stylises which means no more dead battery discharge problems!
a) Stylus powered by batteries
They're usually thicker so that they can accommodate batteries, which makes them feel too large for small hands or those with limited grip strength. If you go with these styluses it's important to always keep extra pens on hand because if your favorite one dies unexpectedly then there are no other options but replace them!
b) Stylus with a rechargeable battery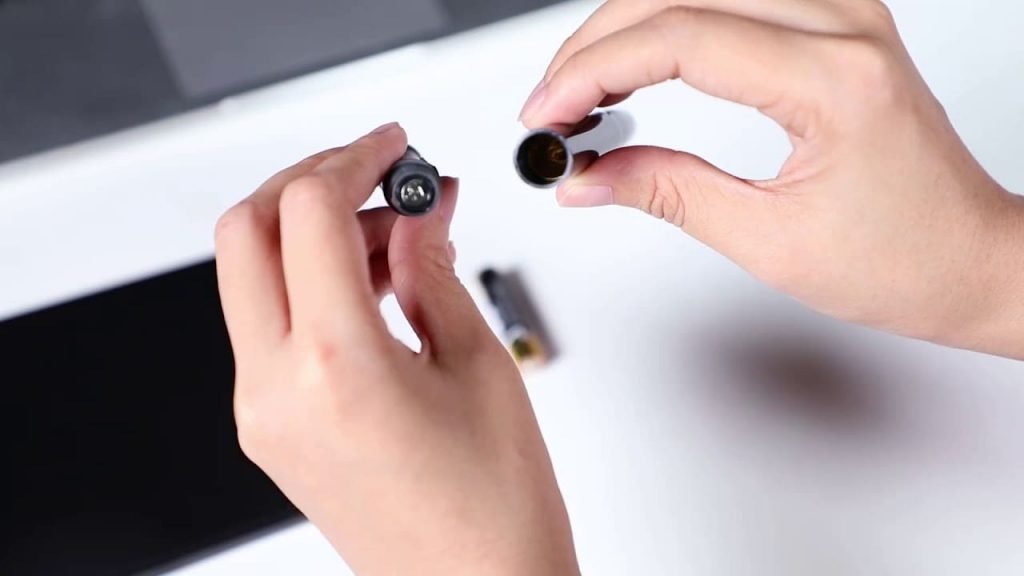 They're a great way to enjoy your favorite digital entertainment without the hassle of replacing batteries again! These styluses have been designed with rechargeable features so you can take them anywhere and never worry about running out.
c) The EMR stylus
The EMR stylus is a new innovative way to draw or write. This special pen has been designed for individuals who have limited hand movement, which makes it more comfortable and easier than ever before!
The EMR stylus is a small, round device with two parts: The tip and an area around it. It has been designed to make the process of drawing on screens much easier for artists because they can use less pressure when using this particular tool versus other similar devices that come in contact only at one point or another while still maintaining accuracy.
6. Measures of control
Most drawing tablets come with customizable buttons or magic keyboards that can be configured to perform certain actions. This is a huge time-saver, especially when you need to frequently switch back and forth between tasks!
Depending on the tablet, you can assign different buttons to do perform different actions.
Added Features
More experienced artists will want to consider a tablet with more advanced features. A multi-touch display allows you to scroll and zoom on your screen using fingers, which is great for those looking towards the future rather than just what's in front of them now!
Another feature you might want to consider is tilt sensitivity (or tilt responsiveness).
Tablets are constantly being updated with new features to provide the best experience possible. One of these updates is a built-in sensor that can tell how far away you are from an object, as well as which angle your pen has been held at in order for different types of lines or drawings depending on what's needed!
1. Battery life
Should you need to travel with your drawing tablet, make sure it has a battery life of at least four hours.
It depends on how you use the tablet, the age of the battery, and even the outside weather to determine how long the tablet's battery will last.
Even though the battery life on a single charge may not be perfect, it's still important to have a general idea as to how long the tablet's battery will last.
2. Tablets with vs. without displays
Drawing tablets come in two different flavors: those with a built-in display and those without. The decision you have to make when buying one is whether or not an on-screen panel will help give your art that extra touch.
But both types offer their own unique capabilities so let's take them apart! What do I need? Well, if money isn't too much of an issue then the obvious choice would be going for something like Wacom Intuos Pro.
To help you decide which is the best option for your needs, we've outlined some of each's pros and cons.
a) Drawing tablets with screen
Drawing tablets for beginners often come with a display screen, because it makes it a lot easier. There's no need to keep shifting back and forth between the tablet screen and your computer monitor, which can be difficult when trying out different programs or looking at reference material simultaneously.
With a stylus, you can draw on the screen as if it were paper. However, these often cost more money and may not always work with certain devices because there is some latency when drawing directly onto an electronic device without any barrier between your hands!
The downside to drawing tablets with screen is their price. These devices start at around $300 for the basic models and can easily exceed $200+ if you want an advanced model with more features.
b) Display-Free Tablets
Non-display tablets, also referred to as general graphics tablets are a great way for artists of all levels and skill sets. They connect with your computer screen via USB cable so that you can draw on them just the same as if it were paper!
The new technology allows you to draw on the tablet's surface and it appears as lines on your computer screen. A bit of a learning curve is required, but even experts can find this challenging sometimes!
Because of their small size, these tablets are not ideal for travel since you would need a laptop with a big screen to see everything.
If you're looking for a tablet that will save money and be perfect as your first digital art device, then look no further than non-display tablets. They are significantly cheaper than the counterpart drawing tablets with screen.