Today I want to talk about something interesting which is: who is more creative between female vs male artists when it comes to visual and digital arts? While platforms like Artstation and DevianArt are growing with more dazzling work every day, we haven't thought of which side actually dominates it.
This can include 2D traditional or digital art on one side and 3D modeling, animation & effects for video games or films, and so on, on the other side.
Is it legit to compare female vs male artists?
To give you a hint it's not a black and white answer, and I can't give you a straightforward answer, only my personal thoughts on the subject.
I personally believe that being good at something highly depends on whether you are interested in the subject matter in the first place.
Are there more male or female artists?
If you haven't paid attention to how male and female artists are distributed across the digital visual arts industries, you might have noticed that. 3D digital artists are mostly men, I would say about 90% across different industries, such as game development, animation, and VFX for film and television.
On the other side, traditional and 2D digital visual arts are kind of saturating by females compared to males to a certain extent, or at least it is even.
Female artists, in general, are attracted to digital art that contains 2D work. As I said, for example, if you take a look at a game studio or VFX studio, you will see, absolutely saturated by males.
That's why if you take a look at the most talented 3D artists, you will see that it is mostly males by this doesn't necessarily mean that males are more talented or vise versa, because this is just based on how many artists of each gender are interested in that particular field for the most part. But on the other side, if you take a look at 2D digital art, whether it be traditional or 3D paintings or drawings, you will see that there is an abundance of talented female artists. 
Artistic interests of male vs female artists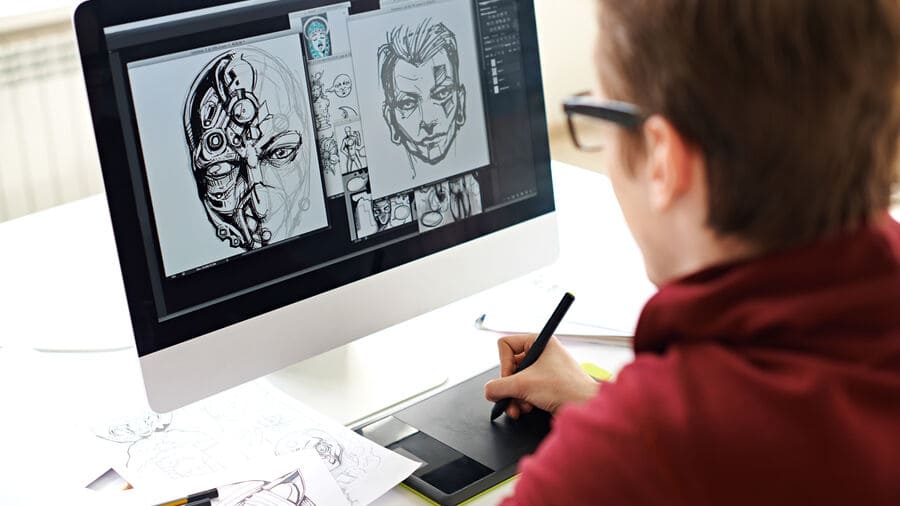 The interests of female vs male artists can vary. So, you can't really say that females are more talented than males or vice versa and it can't be really measured because there are different industries and different visual art fields.
This also does not mean that there aren't talented female artists in media industries because there is a lot. Like we have in VFX and game development. For example, there is some stellar work created by females and it is very well done and deserves praise and to be acknowledged.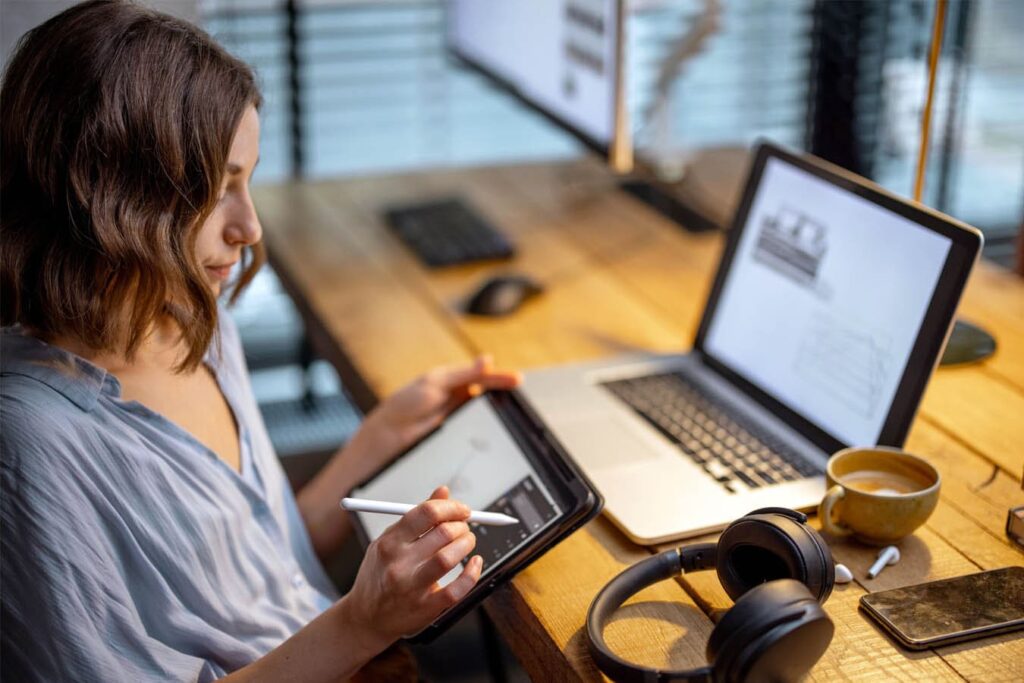 Also, for the most part, if you take a look at game development studios for example you'll see females mostly working as concept artists and sometimes animators or maybe working on other 2D-related stuff for pre-visualization. But there are also female 3D modeling artists or even technical artists and programmers, but they don't represent the majority because industries like this are male-dominated for the most part as we said.
On the other hand, if you take a look at animation studios, especially the animation. Like Marvel Studios, DC, Japanese animation studios, you will see a good balance right there between female and male talents and sometimes more females.
This is a personal observation. I'm not sure if this is really statistically correct, but for the most part, this is what I can see.
And like 3D stuff, drawing, painting, and 2D animation require a lot of talent skills, dedication, and consistency in your work ethic.
Also, if you take a look at 2D, drawing and animation, courses & tutorials, whether it be on the internet on all the different platforms or on YouTube, you'll see amazing work done by females and male artists.
Final thoughts
I didn't want to make this post too long because the subject is not very complicated and complicated at the same time.
Whether you are an artist or a female artist, I think it comes also down to the personal level, whether you are interested in your craft or not, how many hours you spend doing it, the resources you have, and your passion for it, this is what matters.
Because sometimes you find females doing stellar work in the fields that are dominated by males and vice versa.
Like sometimes you find male artists creating artwork of women and girls that looks mind-blowing. And there are also women creating VFX & game development art that makes your jaw drop.