Throughout the last decade, we have seen many incredible live-action CGI movies from Marvel Studios.
They have released 23 films since 2008 within the Marvel Cinematic Universe, from Iron Man (2008) to Spider-Man: Far From Home (2019). 
In addition to the MCU, Marvel Studios was also involved with the production of other Marvel-character film franchises like the X-Men and Spider-Man multi-film franchises.
A lot of people think that Marvel studios create the VFX for their movies. They do actually have a VFX department but it is more of a logistical command post where they monitor and direct the work done but the VFX studios they hire. Over the last 12 years throughout which the MCU movies were created, Marvel used many VFX studios including industrial light and magic, Weta Digital, Framestore, digital domain, and dozens of other studios for VFX and post-production work.
Since we are talking today about what kind of software is used in the making of Marvel movies, the answer is going to be that almost every professional VFX and post-production software you can think of has been used to a certain extent in the production of those films. 
When it comes to modeling and animation most of the studios involved in the making of those films use Maya, 3ds Max, Modo, in addition to Zbrush and Mudbox for sculpting.
For texture painting and texturing work, Mari and Substance Painter are the most popular. But I would say Mari is more effective because it can be used to create very large and very detailed textures with multiple UDIMs easily.
For visual effects and simulations, Houdini is popular now in the industry but a lot of studios still use Maya and 3ds max in addition to cinema 4D for high-end motion graphics, holograms, and digital screens.
For Concept art and matte painting, Photoshop is the go-to software because it has been used for this purpose for decades now. in addition to 3ds Max, Maya and Blender as well because concept artists use 3D software too.
For Compositing, 3D projections, rotoscoping, and 2d motion graphics Nuke is the industry standard in addition to After effects.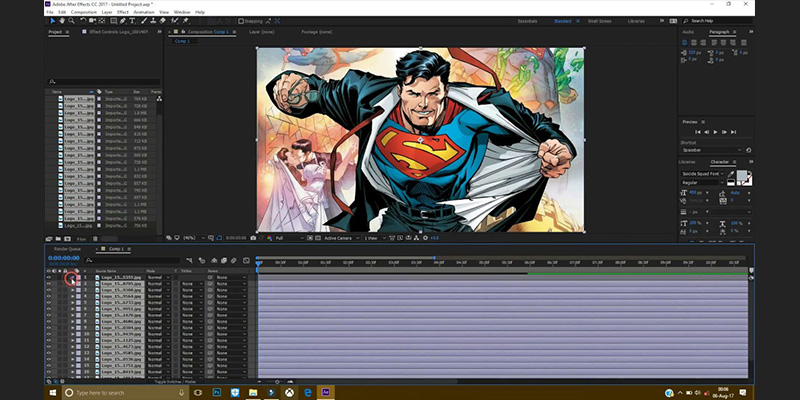 Now, if you are interested in knowing how those studios contributed to the making of those films stick around because we are going to try to break down how different studios did their part during the whole process to get to the final result.
Marvel Studios Collaboration
To show how different studios collaborated with Marvel Studios to create Visual effects we are going to take the Avengers: Infinity War Movie as an example. Visual effects for this film were created by Industrial Light & Magic (ILM), Framestore, Method Studios, Weta Digital, DNEG, Cinesite, Digital Domain, Rise, Lola VFX, and Perception.
The main title sequence was created by Perception studios. Sequences from the film for the visual effects vendors were given to them beginning in February 2017.
Digital Domain worked on creating Thanos for the film, producing over 400 visual effects shots. They created a new facial capture application called Masquerade, based on the concept of machine learning through computer algorithms, specifically for the film, beginning work on the system 3–4 months before filming began to develop and test it.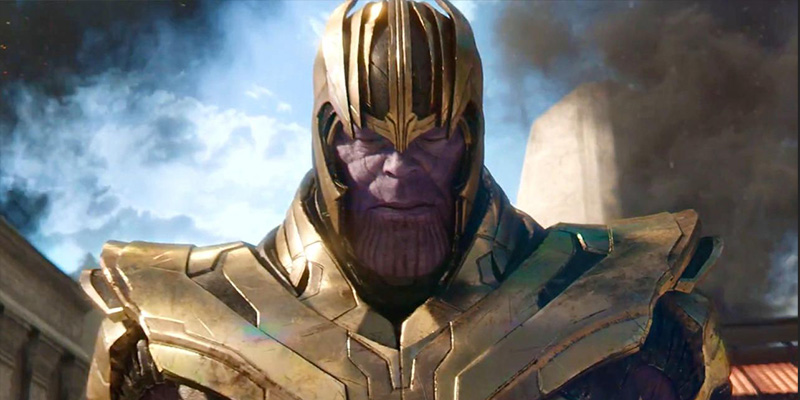 Digital Domain also created Red Skull and was aided by reference material from Captain America: The First Avenger to create the CGI character.
Before the start of filming, Brolin's facial expressions were captured with ILM's Medusa system, which along with his motion capture data from the set, were fed to Masquerade to "create a higher-resolution version of what Brolin did on set" so animators could apply that to the CGI character.
Weta Digital worked on the fight on Titan, where they also created a separate version of Thanos for their needs, applying the performance capture data to the tools Weta developed for their work on the 2010s Planet of the Apes series. Weta worked on 200 shots of him, along with their 250 other effects shots, that included the Titan environment and the other characters in the fight.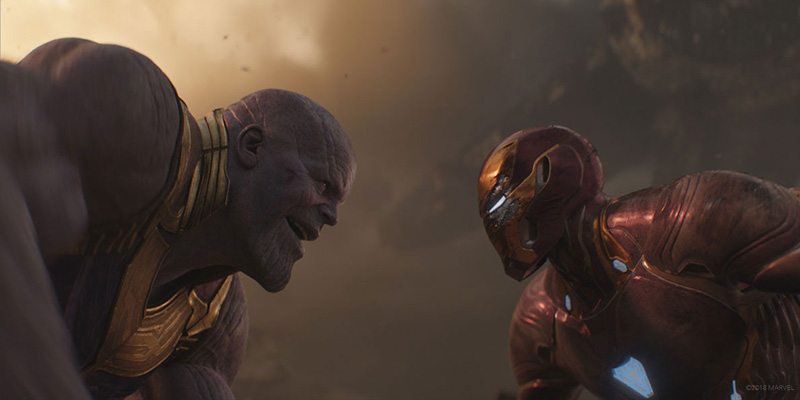 Framestore created 253 shots for the film for the New York fight sequence in the first act of the film. Their shots were a mix of full CG shots, plate shots, FX, set extensions, magic spells, and a lot of character work".
Framestore's Capture Lab spent a month shooting photo references, and panoramas to capture the environments that had to be recreated digitally, capturing more than 250,000 photos and 15TB of data. For their work on the Black Order members, Framestore spent close to a year developing their models, working with Marvel Studios' visual development team to create animation vignettes to explore each member's personalities and character traits.
Framestore also created Iron Man's new suit, the Mark 50, which is made up of singular nanobots which move around his body to form a suit and were developed alongside Marvel for about two years, and Spider-Man's Iron Spider armor suit.
The models and textures for the Iron Spider suit were shared with fellow visual effects studio Trixer in order for them to implement them in Spider-Man: Homecoming where it was first seen. Framestore also worked on the Black Order's Q-Ship, and Doctor Strange's "Eldritch magic", which was updated from its first appearance in Doctor Strange. 
Cinesite's work on the interior of the Q-Ship when one of the Black Order members interrogates Dr.Strange consisted of 215 shots. The studio also worked on the small fight between Iron Man, Spider-Man, Strange, and the Guardians on the ship, which required full character animation, blaster and web effects, CGI daggers, Star-Lord's mask, Mantis' antennae, and damage to the Q-Ship. 
Rise Studios worked on The post-credit sequence, the opening scene in Central Park, the scene when Black Panther presents Bucky Barnes with his new arm, interior shots of the Quinjet, and an establishing shot of the planet Vormir. , which totaled 26 shots.