There are hundreds of amazing drawing apps out there, including sketch apps, art apps, and painting apps. They can help you excel in children's book illustrations and online illustration classes that make expressing your creativity and creating cool work a breeze, which will truly differentiate your online portfolio from the competition.
These drawing apps don't come in any particular order, we're merely aiming for it to be as informative as possible so stick around till the end.
Are these painting and drawing apps for Android or iOS?
This particular list is actually a mix of both sides, the best of both worlds. So regardless if you're an Android or an iOS user, you'll find something for you on this post. But if you want something more dedicated, you can check our previous extensive lists:
Vector drawing or logo design apps for Android.
2D animation or vector drawing apps for iOS.
Sketchbook is an Autodesk product for Mac and PC that includes extensive drawing tools. Among the most versatile sketch pad apps on the desktop, Sketchpad has the ability to create a drawing space on any device. In Sketchbook, you can remain focused while drawing because its user interface stays incognito so your screen remains hidden.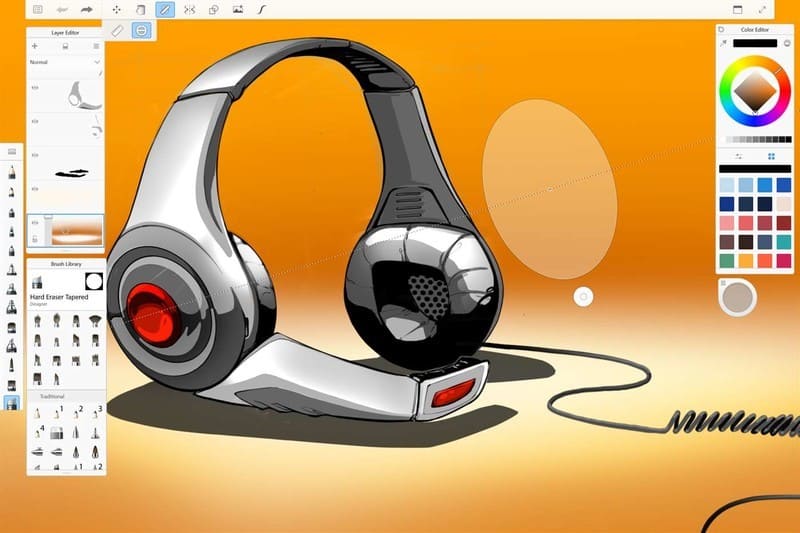 With this tool, you can create traditional art pieces and illustrate digital art with over 170 customizable brushes. This is the best free sketching software for designers, as it is extremely versatile and perfect for all levels of designers.
With Adobe Illustrator drawing apps the digital art industry has become much more competitive. Drawing rich and vivid sketches with vector art is rewarding since they look clean, and the art scales seamlessly from small to large sizes. The free Adobe Illustrator Draw app is a gem for online drawing (unsurprising given its heritage).
The user interface is intuitive, intuitive, and does not require much learning. As far as artist drawing apps go, the interface looks good and the brushstrokes behave properly. While the Adobe brand ensures regular updates and support, similar sketch drawing apps provide better support. You can easily upload, edit, and export your creation to three different formats: jpeg, png, and svg.
With this awesome digital painting app, you can draw online for free on almost any device. A lightweight program that can paint, sketch, and design comics and manga as well as handle digital artwork. This comprehensive package is easy to use and fun to experiment with thanks to its straightforward interface. Numerous brush and layer options make it easy to manipulate your images.
In the end, a quite good draw app that can make your drawings look professional without breaking the bank. You can export your document as a jpeg, png, svg, or pdf depending on the export option.
Paper Color (previously known as Paper Draw) is one of those good drawing apps for Android that does the basics well. It's reasonably priced and is free to download with a limited set of features. Paper Color's claim to fame is that it is one of the only digital drawing apps that is able to make your screen canvas look as if it is real paper. While it's certainly a strong contender among good art apps, its minimalist style has left us with mixed feelings.
Probably the best art app for Android, Infinite Painter will have you pumping out amazing pieces in no time at all. Every brush stroke feels great, and produces the various lines you want. Few other offerings exist on the Android platform that can rival this fantastic product, thanks to its ability to produce quality, professional-looking art in a fresh way. If you are looking for the best sketch app on the Google Play Store, look no further than Infinite Painter.
Dotpict is among the most enjoyable art apps for free on the Google Play store. It offers enthusiasts and art novices a great entry point into the world of digital art, with features such as 'redo' and 'undo', which are essential for working on technique. If you are on the lookout for art drawing apps free to download that can help you build your skills as an artist, Docpict is a great option to go with.
Marmoset Hexels 3 is a voxel-based drawing app that can create some truly outstanding drawings that defy expectations. While it takes time to adapt to working in this new style (it uses the grid-based approach to art), it introduces you to a new style of artistic creation that becomes second-nature once you get going—it feels a little like putting together a Lego set! The results are staggeringly cool. If you want something truly different to inspire new imaginative ideas, this is a great place to start.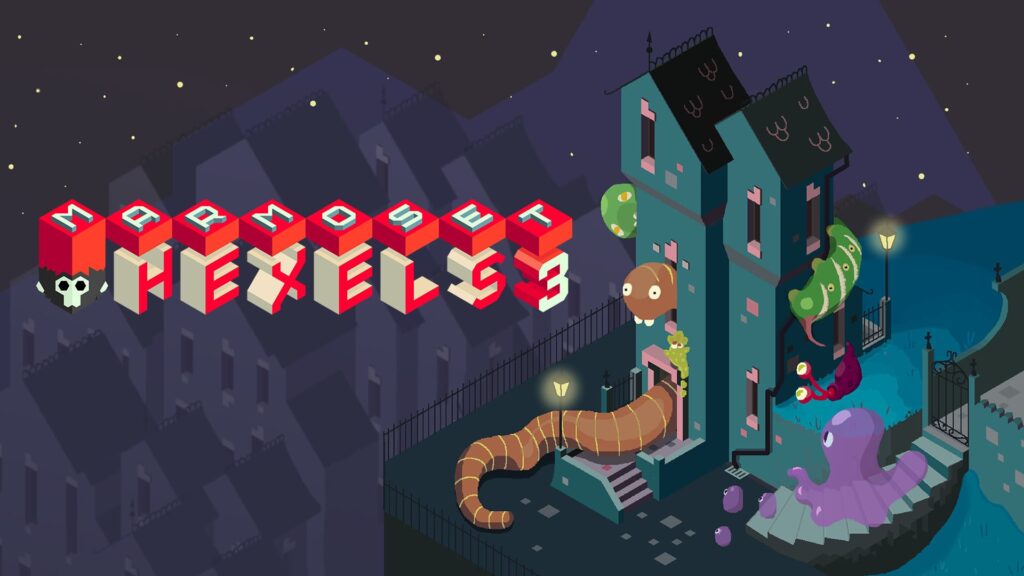 Touted as "natural painting" software, ArtRage is a sketch art app renowned for its amazing quality and realistic painting tools. It's available on Windows, Android, and iOS, and comes in a Lite version with limited features for those desiring a more basic approach, as well. This is a powerful app for any artist and, without a doubt, one of the best sketch art apps available anywhere.
A "social drawing" program, Ibis allows you to sketch and publish your pieces for others to look at as you work on them. It's easy to use and has a myriad of great brushes available. It provides tools perfect for manga art creation as well, such as frame dividers and text tools, half-tones, and more. The best part? It's one of those painting apps free to use with no restrictions. Stop drawing alone, and see what collaboration brings to the table!
Regardless of the price tag, this iPad drawing app performs just about anything if you consider it's affordable price tag. It features ultra-sharp color clarity, intuitive stylus control, and tons of features. Interested in using the iPad to advance your art career? Find out what features you can find on top drawing tablets.
You can create stunning artwork with this powerful Mac art app. Depending on your skill level, you can do photo retouching, graphic design, painting, vector art, or sketching here. Featuring a robust set of features, this drawing app for iPad Pro is often referred to as the best drawing app. In addition to jpegs, pngs, svgs, and pdfs, you can also save files in their respective formats.
Pixaki is definitely one of the coolest drawing apps on the list and is made specifically to create pixel art. It has numerous useful features, including a multi-touch interface, layers, animation support, color selection, and custom-palette options. Bonus? It's quite affordable.
Available on the app store, Graphic is a lightweight, powerful iPhone illustration app that produces vector graphics. It is designed to be easy to use so that anyone can create pleasing artwork. It works on Mac, iPhone, and iPad, so you can work from anywhere. You can even save your work easily as png, jpeg, svg, pdf or more. While it's paid, the quality of work this app can produce will help you improve your illustration portfolio!
This great little digital drawing app is very affordable and comes with a great set of art tools for sketching on the go. It's lightweight and user-friendly, with a simple layout and responsive features that make it feel professional. It keeps things simple and doesn't bog the user down with unnecessary bells and whistles.
This high-quality iPad Pro sketching and drawing app is a must-have. It allows you to create eye-catching graphic designs capable of revitalizing your brand and appealing to clients all over the world. Whether you need to save it as a jpeg, png, svg, or even a pdf file, Assembly can easily save it in the format you need.
Inkist is a powerful drawing app that can meet all of your needs. It has many brush features, layers, blend modes, a simple UI, and fully customizable brushes and tools found in more advanced programs. Inkist also uses color blending instead of layers, allowing artists to build up colors as if on canvas.
Designed with manga and anime in mind, this specialized art tool provides a wealth of great features that can lead to awe-inspiring pieces of work. This is a serious tool for professionals, (and the desktop application price tag reflects this!). If you have the scratch to shell out for one of the top drawing apps and are itching to get amazing creatives out the door, look no further.
Here's a digital drawing app designed for speedy creation of whiteboard-style concepts, sketches, and thought-processes. It encourages you to jot down things as they happen, and use its streamlined tools to present information to clients rapidly. Its hands-down one of the best free digital art apps, so there's no reason not to try getting your creative juices going with a different approach to sketching.
19. Aseprite
Aseprite is a powerful pixel art program that is both affordable and accessible. A few of its notable features include ghosting of frames to aid in the creation of high-quality spritesheets and a "pixel perfect" feature for the tricky rounded edges that trip you up when working with pixels. Compile it for free from their Github page, or buy one of the best drawing apps for sprite work available.