Autodesk is one of the biggest software companies today. It is specialized in architecture, engineering, media, and entertainment industries such as VFX and game development.
It has an arsenal of some of the best computer graphics software, but the thing is, a good portion of them are acquired from other companies.
In this video, we will talk about notable pieces of Software Acquired by Autodesk and a glimpse of its history to see how it was before Autodesk laid its hands on it and how it is now.
9- SketchBook pro
SketchBook Pro also referred to as SketchBook, is a raster graphics software intended for expressive drawing and concept sketching. It was first developed by Alias Systems, before being of several Software Acquired by Autodesk. and it was originally developed as commercial software, then it evolved into a subscription model when Autodesk change the way they sell their services.
This program can also create flipbooks or animations, and it supports layers with the ability to import from and export to Adobe Photoshop.
8- Mudbox
Mudbox is a 3D sculpting and painting tool. Mudbox was created by Skymatter, founded by Tibor Madjar, David Cardwell, and Andrew Camenisch, these guys are former artists of Weta Digital, where it was first used to produce the 2005 Peter Jackson remake of King Kong. Mudbox's primary application is high-resolution digital sculpting, texture painting, and displacement, and normal map creation, although it is also used as a design tool.
Mudbox was developed by Skymatter in New Zealand by the three artists we mentioned before as were working on The Lord of the Rings at Weta Digital. They created the software to expand their own toolsets and were first used as a complete product in King Kong. The beta was released in May 2006, followed by version 1.0 in mid-February 2007.
On August 6, 2007, Autodesk announced the acquisition of Skymatter Inc; so that Mudbox was added to the list of Software Acquired by Autodesk.
7- Shotgun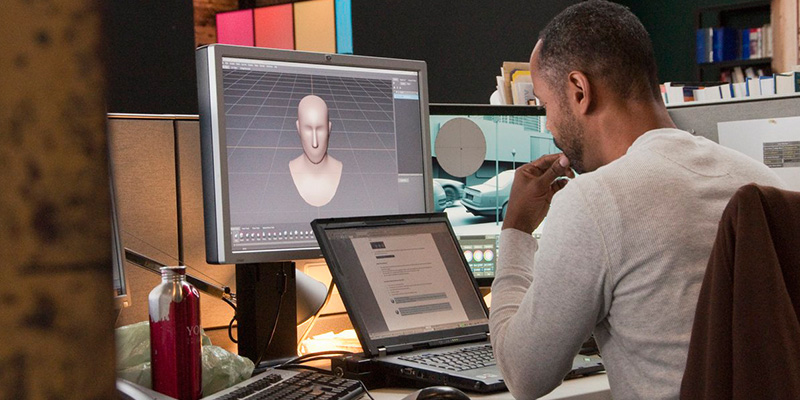 in 2014, Shotgun Software announced that it had been a Software Acquired by Autodesk.
Shotgun Software are the publishers of the popular "Shotgun" project tracking software for media and entertainment content creation.
Shotgun is a software that simplifies creative project management and unifies visual effects (VFX), animation, and games teams of all sizes.
Shotgun makes popular production-management software that helps production, post, and visual effects coordinate their efforts. By using cloud computing, Shotgun empowers far-flung facilities and locations to work closely together. Companies using Shotgun include DreamWorks Animation, Blizzard, Microsoft, Walt Disney Animation, Double Negative, and Ubisoft.
6- Tinkercad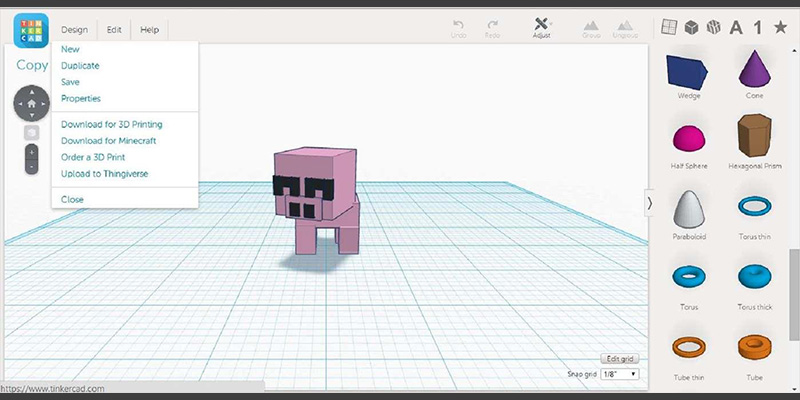 Tinkercad is a free, online 3D modeling program that runs in a web browser, it is known for its simplicity and ease of use. Since it became available in 2011 it has become a popular platform for creating models for 3D printing as well as an entry-level introduction to constructive solid geometry in schools.
Tinkercad was founded as a company in 2010 in the European Union by former Google engineer Kai Backman and his cofounder Mikko Mononen, with a goal to make 3D modeling, especially the design of physical items, accessible to the general public, and allow users to publish their designs under a Creative Commons license. In 2011, the tinkercad.com website was launched as a web-based 3D modeling tool for WebGL-enabled browsers, and in 2012 the company moved its headquarters to San Francisco. By 2012 over 100,000 3D designs had been published by users.
In May 2013, Autodesk announced at a Maker Faire that Tinkercad will join the list of Software Acquired by Autodesk.
5- Motion Builder
MotionBuilder is a 3D character animation software. It is used for virtual cinematography, motion capture, and traditional keyframe animation. It was originally named Filmbox when it was first created by Canadian company Kaydara, later acquired by Alias and renamed MotionBuilder. Alias, in turn, was acquired by Autodesk.
It is primarily used in film, games, television production, as well as other multimedia projects.
At SIGGRAPH 2012, Autodesk announced a partnership with Weta Digital and Lightstorm Entertainment to develop the next generation of the technology.
4- Arnold
Arnold is an unbiased, physically based, ray tracing Render engine created by the company Solid Angle. Notable films that have used Arnold include Alice in Wonderland, Thor, Captain America, X-Men: First Class, The Avengers, Red Tails, Underworld: Awakening, Space Pirate Captain Harlock, Elysium, Pacific Rim, and Gravity.
the chief architect of Arnold is Marcos Fajardo. The beginnings of what is now Arnold emerged in 1997 when Marcos decided to write his own renderer. That year, he attended SIGGRAPH, where his interest in stochastic ray tracing which is a foundational part of Arnold's rendering technology, his interest was piqued in discussions with friends attending the conference.
Early versions of Fajardo's renderer were called RenderAPI. The name Arnold emerged when one of Fajardo's friends suggested it after mocking an Arnold Schwarzenegger film they saw in a theater.
Solid Angle, the company behind Arnold, was purchased by Autodesk in early 2016. The Software Acquired by Autodesk officially on April 18, 2016.
3- Revit
The original software was developed by Charles River Software, founded in 1997, then later renamed Revit Technology Corporation in 2000, and acquired by Autodesk in 2002.
Autodesk purchased the Massachusetts-based Revit Technology Corporation for US$133 million. The purchase allowed more research, development, and improvement of the software. since the Software Acquired by Autodesk, in 2004 they have released several versions of it. In 2005 Revit Structure was introduced, then in 2006 Revit MEP. After the 2006 release Revit Building was renamed Revit Architecture.
2- Softimage
Softimage was founded in 1986 by the National Film Board of Canada filmmaker Daniel Langlois and with founding director, Char Davies. At the time, there were only three employees. Its first product was called the Softimage Creative Environment, later renamed Softimage 3D. It was the first commercial package to feature Inverse kinematics for character animation. The software was eventually replaced by SoftimageXSI, originally codenamed "Sumatra".
Softimage 3D was used in the creation of special effects for movies such as Jurassic Park, Terminator 2, Titanic, and The Fifth Element. Its successor, Softimage XSI, was used in the production of the Academy Award-winning feature film Happy Feet, 300 and Charlotte's Web (2006) and the production of games such as Konami's Metal Gear Solid 4: Guns of the Patriots.
The company became public in 1992 and was acquired by Microsoft in 1994. and In 1997, the Academy of Motion Picture Arts and Sciences awarded Softimage a Scientific and Engineering Award for the development of the 'Actor' component of Softimage|3D.
In 1998, after helping to port the products to Windows and financing the development of Softimage|XSI, and Softimage|DS, Microsoft sold the Softimage unit to Avid Technology, Inc. which was looking to expand its visual effect capabilities.
Avid initially grouped many of its visual effects products, such as Elastic Reality and Avid Media Illusion, under the Softimage brand, but in 2001 discontinued most of these products. Until 2008, Avid's AlienBrain product was also branded with the name Softimage, even though it was developed by a separate company.
On October 23, 2008, all the Softimage Software Acquired by Autodesk after Autodesk signed an agreement with Avid Technology to acquire the brand for approximately $35 million, thereby ending Softimage Co. as a distinct entity.
The video-related assets of Softimage, including Softimage|DS (now Avid|DS), continue to be owned by Avid.
1- Maya
Maya was originally an animation product based on code from The Advanced Visualizer by Wavefront Technologies, Thomson Digital Image (TDI) Explore, PowerAnimator by Alias Research, Inc., and Alias Sketch!. The IRIX-based projects were combined and animation features were added; the project codename was Maya.
Walt Disney Feature Animation collaborated closely with Maya's development during its production of Dinosaur. Disney requested that the user interface of the application better be customizable so that a personalized workflow could be created. This was a particular influence in the open architecture of Maya, and partly responsible for it becoming popular in the animation industry.
2003, Alias was given an Academy Award for Technical Achievement by the Academy of Motion Picture Arts and Sciences for scientific and technical achievement for their development of Maya software
Maya was bought by Autodesk in 2005. Under the name of the new parent company, Maya was Software Acquired by Autodesk and renamed, Autodesk Maya. However, the name "Maya" continues to be the dominant name used for the product.
In 2003, when the company received an Academy Award for technical achievement, it was noted to be used in films such as The Lord of the Rings: The Two Towers, Spider-Man (2002), Ice Age, and Star Wars: Episode II – Attack of the Clones. By 2015, VentureBeat Magazine stated that all ten films in consideration for the Best Visual Effects Academy Award had used Autodesk Maya and that it had been "used on every winning film since 1997."
Maya is the one Best software that Autodesk has ever bought as well as some of the CAD software that architects and engineers use.
Autodesk is a corporation that has been buying software companies along with their software to use it commercially or just to use its technology and integrate it with the other software it already acquired.
What Autodesk did affect a lot of people across different industries especially the software it discontinued that was actively used by a lot of studios and artists. I am not going to lie I have read a lot from artists who were very affected by that because this had completely thrown their lives into chaos. Because they had to invest money, time, and especially emotionally to recover and bring their lives and work to order again.
Actually, we will talk soon in another video about the software that Autodesk discontinued, why they did that and how did that affected studios and artists.