We bet that the idea of using apps for design isn't the most intuitive, especially when it comes to logo design apps for Android. The system is designed to power rather small and specific devices that seem kind of unlikely to serve such purposes. We covered the best logo design software before, and it was a lot more common according to readers and graphic designers in general.
However, advancing in technology is making the graphic design software more accessible, more effective and with simpler and increasingly efficient user interface. Designing your own graphics whether for your personal use or for your business, has become more fun and easier than ever due to the amazing graphic software out there in the market.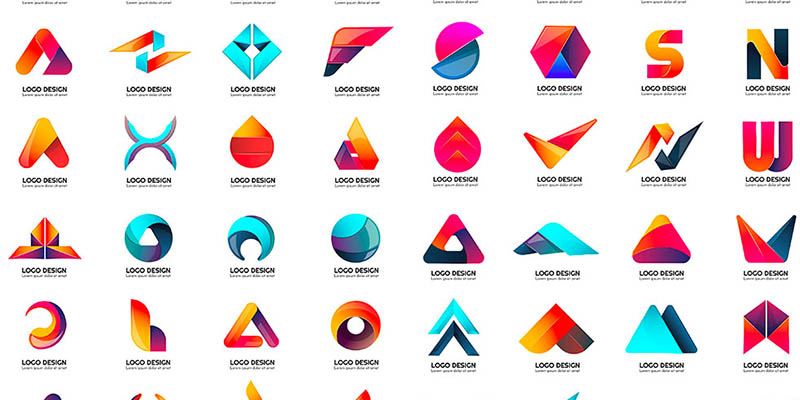 The competition is still on between all the big companies and the startups to develop intuitive software, with higher levels of speed and performance. That's not all: graphic design is no longer exclusive to computers. With the wide variety of electronic devices available, you can find amazing apps to create professional designs on smart phones and tablets.
---
Are logo design apps for Android exclusive to professionals?
Graphic design apps are not for amateurs only: professional designers all around the world are using apps as their main solution for work. However, even if you're a beginner, these apps are also perfect for creative graphic design on the fly. We take this opportunity to present you the best logo design apps for Android so you can see for yourself.
Canva is one of the best logo design apps for Android and iOS devices in addition to being a web-based tool, thus you can access it using your browser. Canva is an amazing app with so many powerful features, and because of that we can define it as an image editor, infographic creator and photo-collage maker.
Thanks to its simple and intuitive UI, Canva is perfect for everyone even if you're not into graphic design and have no prior experience, you can actually use it despite that! It's based on a drag-and-drop concept; making it one of the best and the most suitable apps for beginners as well as professionals for quick solutions.
With a few clicks, this free app allows you to create stunning graphic designs. You will find hundreds of pre-designed templates, fonts, shapes, icons and photos in addition to layouts that you can easily and quickly select and customize. Furthermore, all these graphic elements are organized in categories to enhance your designing process.
Canva comes with a color palette tool. Moreover, it's featured with a font combination picker including a great selection of fonts. This tool is free with all its advanced abilities, but you can upgrade it to the premium version if you want more features to push your workflow further. Still at the beginning of your graphic design journey? Try Canva.
As the name suggests, this is one of the free Android logo design apps that deal with pixels. In other words, it's a photo editing app, available for iOS and Android platforms. It's one of the best and the most popular photo editors due to its various advanced functions. Pixlr allows you to do all the basic editing such as resizing and cropping. In addition to a huge number of awesome filters to add artistic effects, it has approximately two million filters.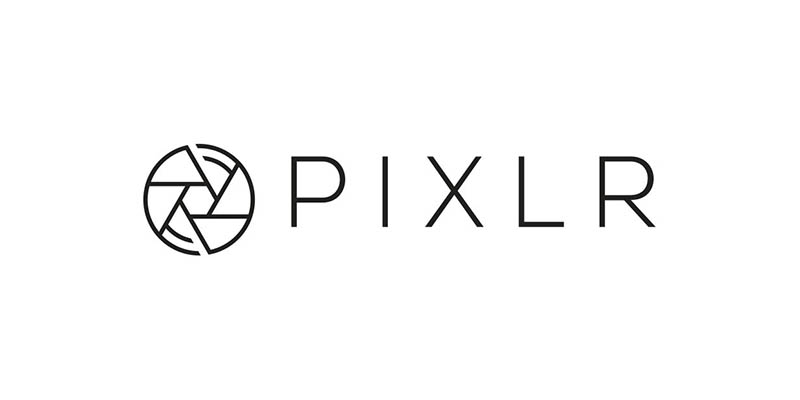 The app is equipped with a user-friendly interface; you can use it intuitively especially if you're familiar with Adobe Photoshop. All Pixlr features are simple and powerful, you can easily use it on the go. It comes with overlays and borders with unlimited customization possibilities. Furthermore, Pixlr allows you to remove red eyes effect, to create photos collage and to add some retouching filters such as the "white teeth" effect.
Pixlr is free but you're able to remove the ads for $3, in addition to getting other features such as stickers.
Infinite Design is one of the most convenient logo design apps for Android that you can find on Play Store for free. With this app you can create vector graphics and beautiful designs with ease. The UI is simple and beginner-friendly; you can walk through the interface and discover how to use it on your own.
Infinite Design is also a drawing app that comes with all the necessary drawing tools such as the pen tool. In addition to the text tool that supports different paths; thus, you can add your text horizontally, vertically or on a circular shape.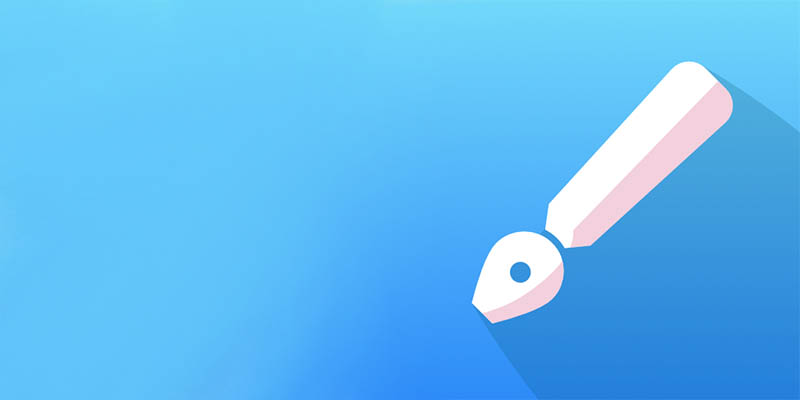 The app allows you to create an unlimited number of layers and canvas. You may use the zoom, rotate or pan tools for better precision. Furthermore, it's equipped with creation tools such as flip, scale, translate, distort and various types of symmetry.
The app also supports SVG files import and export andit's free to use. However, in order to get access to the advanced features you'll have to purchase it.
It's time to look at free logo design apps for Android for all budgeted businesses out there. Launched by Light Creative Lab, Logo Maker is very popular among beginners and designers who seek quick solutions for creative design on the go. If you're a self-made entrepreneur with a fresh business under your belt, and you need to make your logo on your own, you don't necessarily have to possess advanced skills to get a professional logo with minimal time and effort. You can simply try Logo Maker.
This app is extremely easy to use. You will need zero instructions to figure out how to handle it. The interface is excellent and well organized.
Logo Maker provides you with a huge number of graphics including images, icons and backgrounds. The process is quite simple:
Pick the element that fits your concept and then customize it as you wish.
Add text to display your brand's name and enhance your visual identity with the amazing color pallet that the app puts at your disposal.
Export your work, and you're done!
In other words, Logo Maker gives you many options so you can freely design your logo. These options are wisely balanced so you won't get confused in the process, and once you're done, you can save your logo design on your phone gallery or you can share it as an email attachment in PNG format.
Logo Maker Plus is one the most popular logo design apps for Android devices. You can install the app for free besides the in-app purchases for around $3 to $5 per month.
The app has a huge database of graphic items that varies from images, backgrounds, icons and more. You can choose any element to add to your logo, not to mention that you have full control over the elements. Within Logo Maker, you can change colors, fonts, borders, strokes, opacity and so on. You can also add shadows and effects to your design.
Furthermore, you can use your own graphics. Just upload your images into the workspace and start working on them with the same customization options.
The results of Logo Maker are creative, incredible and good looking. The app is perfect for beginners with no prior experience. In addition to that, it has a step-by-step guide to walk you through the design process.
Z Mobile Logo Maker is a free app compatible with Android for quick logo design making. The app is super easy to use without any complicated setups at all. It has a simple yet effective interface that you can get familiar with very fast.
The creative process starts with a blank canvas where you can add graphical elements selected from the app's library. It has up to a 100 beautiful images and backgrounds and it allows you to add various textures and effects. Another amazing feature in Z Mobile Logo Maker is that you have the ability to add overlays and cool filters. It offers you the possibility to do 3D rotations as well and it has over 100 professional fonts.
The app is basically free, you can get the paid version for a subscription of $4.99 per month if you want additional features.
Another good entry in this list of logo design apps for Android is LogoFactoryApp. Developed by Logofactory Development Team, this app has been rated very positively as the best logo creation app for your business. Therefore, if you want a logo for your brand but you don't have any design skills, we highly recommend this tool.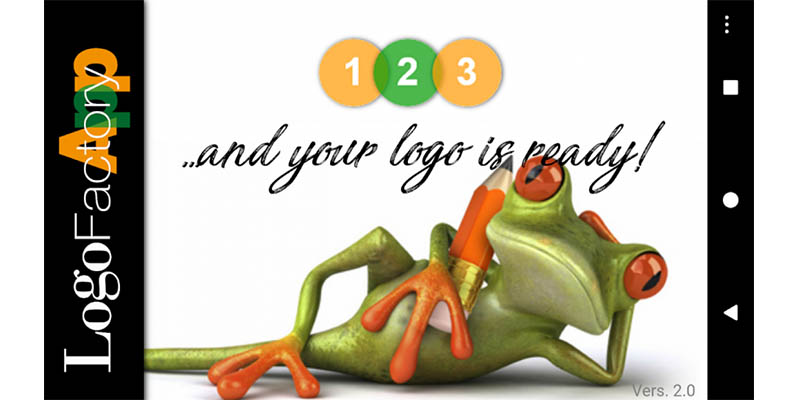 You can quickly grasp the way it works since its user interface is quite friendly and suitable for beginners. Moreover, the design process using LogoFactoryApp is simple: it allows you to choose from the pre-designed visual elements and its gallery has huge resources to pick from them. All the graphical items can be customized to fit your needs.
Dotpict is a drawing app for Android powered devices that you can install for free from Google Play Store. The app is dedicated to pixel art fan artists. But you shouldn't let this fact hold you back from exploring the creativity within you. In fact, anyone can use Dotpict since it has a simple view and an easy to handle interface.
You'll be able to create beautiful pixel pieces. So if you're looking for an out-of-the-box pixel based logo design, this app is for you. Pixel art has become a viral graphic style, making your brand stand out as an original visual identity.
Dotpict comes with powerful features such as the auto-save, the ability to draw with your fingers without hiding the pen tip and a lot of others. For more precision, the app has a zooming tool and a grid layout.
Dotpict is a free app but if you want to upgrade it to the pro version, you can have it for $6.49.
---
Additional tools that you might need
There are also other tools you may need for the process. They're not specifically logo design apps for Android per say, but they will definitely come in handy.
Which is a photo editing app that runs on iOS and Android devices. You can download it for free from Google Play Store or App Store. It has an effective and simple user interface with zero complexity of use.
Instasize is equipped with multiple filters for cool effects. Within it you can add text, borders and it also comes with some basic video editing features for the iOS devices only.
Which is a graphic design app dedicated specifically for the architecture field. It allows you to design graphics related to architecture in general, whether it be exterior or interior design. It focuses on creating visuals to improve the online presence of brands.
SketchUp is available as both free and paid versions and it has a huge community behind it that is very active. In addition to that, there's a lot of video tutorials and libraries to learn how to use SketchUp.
Adobe Comp
Which is a graphic design app from the Adobe Company. It's compatible with Android and iOS devices and works along with the entire Adobe suite such as Photoshop and Illustrator.
It comes with text tools to add text in beautiful fonts, in addition to allowing you to use Typekit for more sophisticated fonts. With this app, you can save your artwork as crisp graphics and open them in another desktop software of Adobe.
Conclusion (and why you should adopt logo design apps)
Creating stunning designs can be affected directly by the tool you use. Whether it be a desktop software or a mobile application; make sure that it will help you bring your ideas to life exactly the way you imagine them. Discovering new apps out there is always handy to expand your horizons and be your own self-proclaimed graphic designer. It can save up on time, resources and effort, especially if you're at the beginning of your business journey.
However, using logo design apps for Android isn't only intended to be a cheap solution. It can also expand your skillset and bring more variety to your tools. These apps will allow you to grasp the basics effortlessly.