As Blender 3D artists, one of your main goals is to achieve realistic results with your 3D characters, scenes, environments, and all your projects in general. In addition to that, you'd want to achieve them as fast as possible. So you must be asking yourself: are there any useful tools that can help you light and render your Blender projects better and faster?
In an attempt to answer this question, we are going to talk about some of the best Blender addons for rendering different types of environments and scenes. Artists can use them to save time and create more realistic renders (or nonrealistic renders) if they need to. We are continuously updating this article to add new addons and plugins, in addition to keeping track of all the updates, improvements, and news related to them.
We also made several videos to showcase the real-life potential and impact of these Blender light and render addons on your projects. You'll find them throughout this article if you want to know what to expect from them on a practical level.
How do Blender rendering addons differ from render engines?
The goals of any rendering tool in the 3D art market are mainly the same. In other words, it's either to save you tons of time on rendering or to enhance the realism of your scenes. As a result of our 15+ years of experience as 3D artists ourselves, we can divide these rendering tools into 3 main categories:
Rendering engines: put in simple words, they're special systems (sometimes incorporated in 3D packages and sometimes added with third-party plugins) that are responsible for transforming (or rendering) 3D projects into final presentation formats (2D still images or video animations). We have a full article on all Blender render engines if you wanna take a look.
Rendering addons: you can perceive them as external items (plugins) that you can add to your favorite 3D software in order to help you enhance your rendering process, whether in quality, efficiency or speed. You can actually use Blender addons for various other purposes, the efficiency that's going to add to your workflow is just INSANE!
Render farms: these are specialized rendering services that you can rent and use when you don't have a powerful computer suited for 3D rendering. Online render farms offer you the possibility to reduce the rendering time and to render huge projects that only advanced hardware can handle.
1. Renderset
Renderset is a very useful render management add-on that allows you to store various render settings in one Blender file. This way, you can easily switch between them and work on each of them separately all the way to render, and save them one by one in an automatic process.
It's an incredible time saver as it also saves the different camera settings, objects visibility and so on. It helps you avoid manually hiding/unhiding, changing, and overriding settings each time you want to iterate your scenes.
Renderset also features a panel interface that regroups the most common render-related settings for quicker access, a Context Lister table that displays the different render contexts for quick comparison.
Finally, a batch rendering system that automatically renders all the render contexts one by one and saves each to the specified folders which also are customizable by setting up path preferences and naming conventions.
2. Chalk Style
You can use CHALK STYLE Blender rendering addon to create ambient occlusion wireframe renderings like what you can do using Blender's freestyle in addition to having more control over the process, especially if you don't have a lot of experience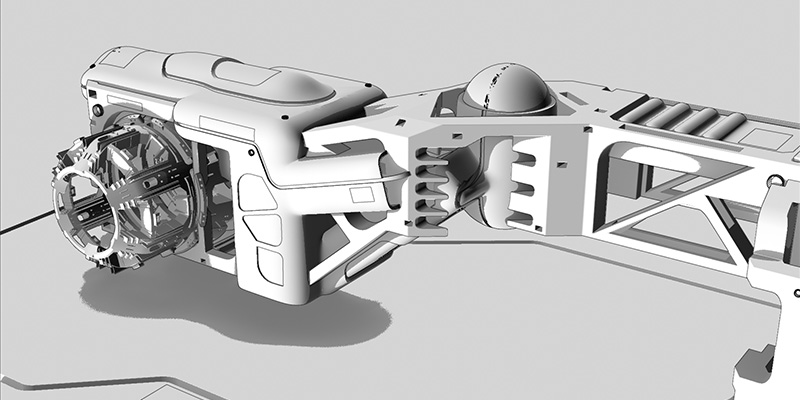 CHALK STYLE PRO uses native OpenGL and EEVEE shade renders to create the necessary layers for compositing a final image.
When you render using this addon it automatically renders 4 different images. And after the render is displayed, you can continue to tweak it using the compositor controls, including changing the lighting.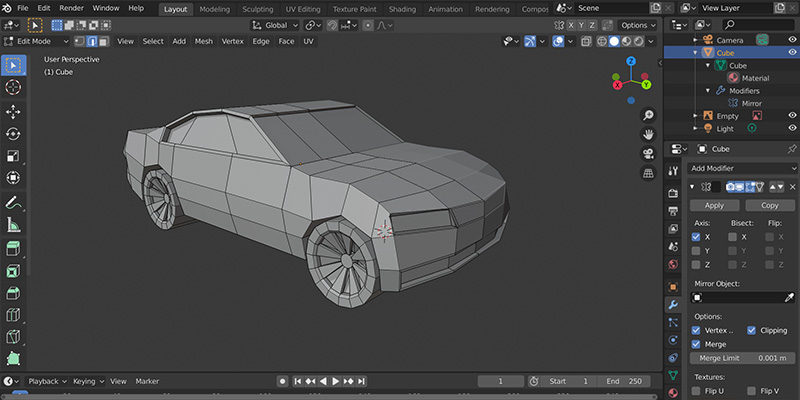 Without using this addon, you will have to use Freestyle to adjust around 50 separate settings to get the final render. And it doesn't handle wireframes particularly well and requires a lot of manual object tweaking to get it to work. But with Chalk style, it is as easy and fast as it can get. With just one button you can do this with 10 to 100 times faster rendering times compared to using Blender's Freestyle.
You can control line weight and the relative darkness of the ambient occlusion pass after you have done the render. You can even adjust the lighting in the render after it is done which is fantastic.
Simple usage process
Using this addon is very simple:
First, you have to position your objects on screen, or use the current camera view and Choose what elements you want to render.
Set your render resolution in the Output properties and go to the Dimensions panel. And Press the Render CHALK STYLE PRO button and Blender quickly renders four different images in a temp folder:
an Ambient Occlusion.
an Outline line drawing image.
a Wireframe drawing image.
a Normal EXR image.
You can make changes to how the final render looks by making changes to these 4 images.
3. SKETCH STYLE
SKETCH STYLE is an addon that can be used for Ambient Occlusion, "clay" and "sketch" type renderings. Like what we can find in professional software that have the ability to create nonrealistic rendering (like SketchUp for example).
SKETCH STYLE can be used by concept artists, product and industrial designers, and architects who need or like the appearance of line drawings.
Actually, what this addon can do can be completed manually using Blender but it is going to be tediously and time-consuming. Also, it can be difficult to toggle back and forth between a photoreal render setup and a Freestyle one. This tool can deal with those problems, furthermore, it has the ability to selectively assign photoreal materials to the SKETCH STYLE scene.
It is one of the best Blender rendering addons usually needed for preliminary design phases. And sometimes it is better to use this style of rendering. Because clients have an inherent expectation when looking at a line drawing that they are reviewing only concepts and not final designs.
Amazing features and recent updates
There is an Override system that works in EEVEE and allows you to selectively apply override materials. This means transparent objects like glass, emissive lights and reflective mirrors, and even decals can be rendered with the override materials in SKETCH STYLE. The override system allows for keeping different sets of materials when renderings SKETCH STYLE vs rendering your original scene.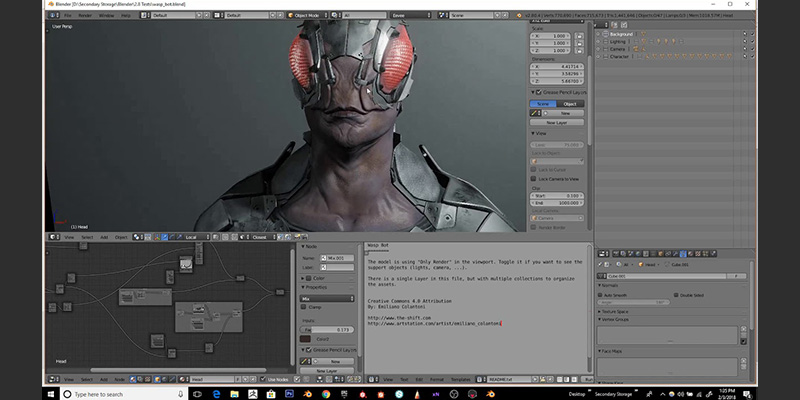 Another very helpful thing is that this addon comes with a bunch of presets and you have the ability to create, save, and load your OWN presets!
Recently in SKETCH STYLE 2.0, there has been an update through which you can see the different presets using the thumbnail previewer. Making it easier than ever to choose the look you're after!
You can do and complete all of this manually without these addons. Still, the addons streamline these processes and make it significantly easier and faster and allow for a quick workflow to go back and forth between a regular scene's render settings and the SKETCH STYLE or Chalk Style scene's render settings.
4. K-Cycles
K-Cycles is a highly optimized custom build of Cycles render engine which is wrapped in a custom version of Blender. It allows you to have renders at double the speed of the baseline Cycles rendering process because it uses smart optimization presets. It can do this while maintaining the image quality and reducing noise as well.
The secret behind this addon is its ability to analyze your scene and come up with render settings that can boost the rendering speed as much as possible. you can use it to render still frames or even when it comes to animation work!
5. Ev Express
EV Express is a Blender rendering addon that you can use to speed up the workflow of setting up scenes in Blender's real-time renderer known as EEVEE. It helps you showcase models or entire scenes in a short period of time.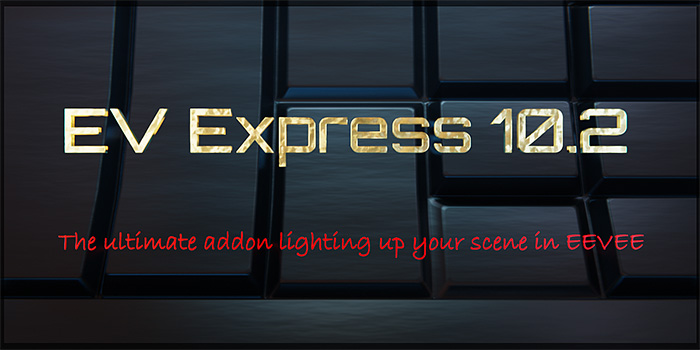 Generally speaking, this is one of the best Blender addons for rendering that can be a fantastic time-saver if you want to quickly render out models or scenes using Eevee. Because honestly, sometimes it becomes boring and time-consuming to set up scenes manually every time you want to render something.
6. LuxCoreRender
LuxCoreRender is a free and open-source render engine that works with Blender. The development started in 2008, and the name of the engine changed from LuxRender to LuxCoreRender in 2017.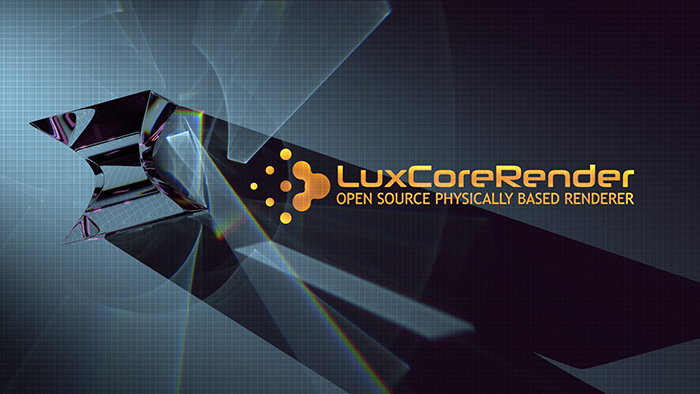 There is a special add-on called BlendLuxCore which integrates the LuxCore render engine into Blender. It generally speaking offers advanced features like accelerated rendering of indirect light and efficient rendering of caustics.
Because the LuxRender project was dying under the weight of a lot of old abandoned code. All active developers had a strong feeling that a fresh start was required. The "Core" between "Lux" and "Render" is there to highlight the new project focus. In addition to that, it's one of the best Blender addons for rendering that are fully free.
7. Toonkit For Cycles
ToonKit for Cycles is an add-on for Non-Photorealistic Rendering, photo-surreal rendering and Stylish Rendering with Cycles. This tool was specifically created to suit the needs of those that work with Anime, Technical design, Arch Viz, and Engineering.
It can be really helpful for artists or studios that create 2d animations from 3d to save time and effort on some of the tedious and time-consuming aspects of 2d production. It can also be used by architects or designers that want to show their clients a non-realistic rendering of the project (if they want to use Blender instead of specialized software, such as Sketchup).
8. Colorframe Renders Pro
Colorframe Renders is an addon that will allow you to quickly generate colorful wireframe renders for your projects. The 2nd version of the addon was out earlier this year, now you can work with Colorframe Render in edit mode to assign random colors to all the loose parts of the selection.
Now you also have the option to create new materials, and add metallic shading to your materials. Additionally, you can change wireframe and background colors, and even save and reuse Color Pallets for future projects.
Since we are updating this article, we also want to talk about the 3rd version that was released just recently. Here are the main highlights of Colorframe Renders version 3.0.0:
You can organize your color palettes a lot more efficiently now, by dividing and categorizing them into collections.
Remember the Vertex Color Method? Its speed has been increased to insane hights in the latest release.
The brand new Object Color method is even faster than its Vertex Color sibling, not to mention that it supports a wider array of object types.
9. Barista
Barista is not exactly an add-on, but a rendering tool that gives Blender artists direct CPU & GPU rendering access using Amazon Web Services. You can render any type of project like Single Frame Renders, Animations, Video Clips or Composite Renders.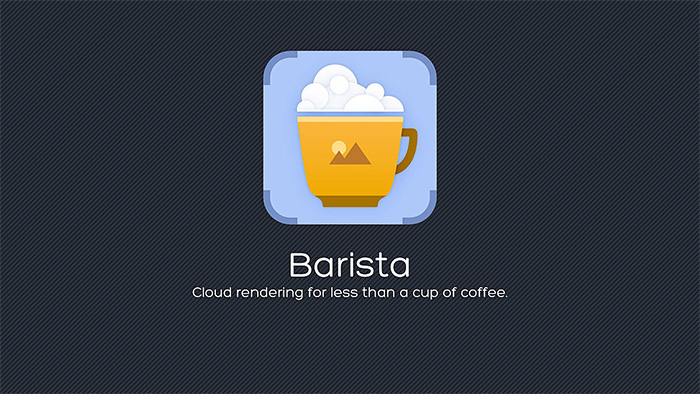 The good thing about this tool is the fact that it removes the middleman from the equation. Which means fewer extra costs. Barista allows artists to get direct access to Amazon servers and make it their own render farm. You can render projects for a very low cost set by Amazon.
Generally speaking, using render farms or rendering servers allows you to save time and the ability to Run Blender while rendering. Since the rendering process runs on Amazon's servers, you can continue using Blender at any time during the rendering process. Which allows you to work on other things and make even more money.
10. Radeon Prorender
ProRender is a powerful physically-based rendering engine. It can simultaneously use and balance the capabilities of multiple GPUs and CPUs – on the same system, at the same time.
AMD is actually One of the biggest contributors and supporters of the development of Blender. Which hopefully will allow it to go even further and develop better tools.
Radeon ProRender is one of the best Blender rendering addons that are fully free. Moreover, it comes with a library of materials you can use for free within Blender.
11. E-Cycles
E-Cycles is a Blender addon that you can use to achieve better raytracing performance. It promises to solve a real problem for artists that need high-quality renders on their own machines in a reasonable period of time.
Why Path tracing is important? Well, Because it usually gives better and realistic results but it is often slow, has a lot of settings, and requires expensive hardware or using render farms which can be expensive sometimes. You can check our video below to have a glimpse of this Blender rendering addon in action. There's also a Mac version if you use Blender on an Apple machine.
12. Indigo Render
Indigo Renderer is an unbiased, GPU and CPU renderer that accurately simulates the physics of light. A new version was just released with a brand new multi-GPU engine also Workflow & UI enhancements.
This render engine is not new and was available for Blender for a long period of time now. It was originally released as freeware until the 2.0 release in 2009 when it became a commercial product. This veteran presence on the market also makes it one of the best Blender addons for rendering out there.
13. Octane Render
Octane Render is an unbiased rendering engine with real-time capability. It was created by New Zealand-based company Refractive Software, which was acquired by OTOY in 2012. Octane is now available for Blender users and can achieve faster results than Blender's native render engine cycles. Which is a good thing if you want better performance.
Octane render was the first commercially available unbiased raytracer that fully utilized the GPU. It gives it a significant speed advantage by allowing users to easily modify scenes in real-time. But most importantly, it allowed it to curve its path to the best Blender rendering addons list.
14. Renderman
Pixar RenderMan is a very strong and efficient render engine produced by Pixar Animation Studios. They use RenderMan to render their in-house 3D animated movie productions and it is also available as a commercial product licensed to third parties. And for those who don't want to use it for commercial purposes, it is completely free.
This tool gives artists access to Pixar's toolbox for lighting and look development. Real tools that have already created amazingly sophisticated and complex imagery for feature films.
Renderman standard was first presented at 1993 SIGGRAPH, developed with input from 19 companies. Hollywood has been using it to create digital visual effects for blockbuster movies such as Beauty and the Beast, Aladdin, The Lion King, Terminator 2: Judgment Day, Toy Story, Jurassic Park, Avatar, Titanic, the Star Wars prequels, and The Lord of the Rings.
The engine has received two Academy Scientific and Technical Awards. In the same vein, it ended up earning a prestigious spot on the list of the best Blender addons for rendering.
15. Vray
V-Ray is a rendering addon that works with Blender, and it was the Bulgarian company Chaos Group that developed it. Professionals and hobbyists use it for visualizations and entertainment like film and video game production, but mostly in architecture, industrial design, and product design.
Architects and designers used for the longest time, using CAD software and rendering software such as 3ds Max. But recently in the last few years, they created a version for Blender.
Vray is one of the best Blender rendering addons in all industries. And one of those that have been around for the longest period of time. Chaos Group constantly develops and enhances over the years. Firstly, it used to be harder to adjust the settings to prepare scenes.
However, now it is becoming easier and it is able to create better quality renders in a shorter period of time. To keep up with the other competitive render engines that can generate amazing quality with little to no configuration.