Vector animation is an indispensable skill to have. The value it brings to all sorts of markets is so great, that we see it all around us.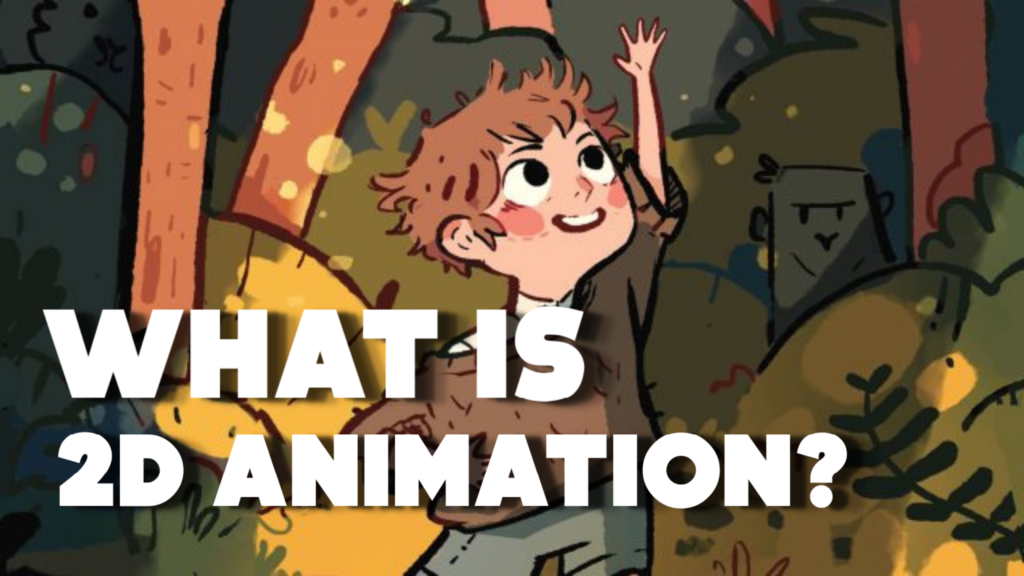 This is why we made this video along with this post: to help you discover this world of endless possibilities and creativity.
What is a Vector?
One thing to know before we start, if you come into this article not knowing any of the terms in 2D vector animation, we highly recommend you take a look at our 'Where Is 2D Animation Used?' article, it'll give you an idea on what '2D' and 'animation' are and clears up the fog, so that you can have a basic idea about the world of 2D animation in general.
Although, if you wish not to, here's a summary: 2D means graphics or drawings that exist on a flat surface, take a square or a circle for example. These have their length and height only, because that is all what the space they exist in allows.
To understand this better, the opposite of 2D is 3D, think of a cube and a sphere. Those have length, height as well as width. They exist in a plane of 3 dimensions, not 2 dimensions like 2D. If you find this interesting to explore, we highly recommend you check our article. 
Now let's move on to the 'Animation' part. In 2D, It is putting drawings in rapid succession to produce an action or some kind of movement. It works the same way a video works, a video is just thousands of images taken in highly rapid succession.
With all of that out of the way, let us dive in the sea of 2D vector animation.
The term 2D and animation are clear enough. Now, the word vector is the one with all the mystery. What is a vector? Or for easier understanding, what is vector graphics? Adobe puts it beautifully and simply:
"These [2D Vector] graphics are points, lines, curves and shapes that are based on mathematical formulas"
Why Mathematical formulas you might ask? Simply because they help make graphics, or drawings if you will, not lose their quality as you stretch them, resize them or perform any kind of action. They are based in geometry.
This is opposite to what raster graphics are, which lose their quality the more you modify them. 2D vector graphics are extremely helpful in creating logos or designs.
This is because the brands using these logos and designs might want to use them on a variety of products.
Think about Mcdonalds for example, they need their logo on Billboards, tiny sauce containers or on plastic or paper bags. It would be incredibly counterproductive to re-draw the logo to fit each resolution every single time. Who comes to the rescue? 2D Vector graphics. 
What is 2D Vector Animation?
Now that we understand what Vector is, let's dive into what the animation of this type of graphic is all about. There are two main types of animation using vector graphics:
2D vector animation
Motion graphics
For 2D vector animation it is the one you typically see in cartoons and anime, vector is used to create each frame, each environment.
The frames are all hand drawn and put successively to create an animation. Vector is much preferred than raster due to its ability to keep the quality of what is drawn, no matter if it is scaled, changed, or modified to no end. That can be an incredibly helpful tool for any animator.
Motion graphics, on the other hand, are all about taking static unmoving designs (made in vector) and animating them, adding motion, or movement if you will, to them.
The difference between them and 2D animation is that, in the latter you draw the motion, so to say, frame by frame. For motion graphics it is usually one set design made to move a certain way using the help of the computer, you don't really 'draw' the frames for things to be moving in motion graphics.
You can usually find them in marketing material, a lot of brands have started doing a lot of their advertising using 2D vector animations or most commonly using motion graphics.
This can be linked to the rise of social media as a major advertisement platform. A post, reel or story done well, can do great things for the brand. Once brands and companies figured out this loop, motion graphics have become a big part of advertising. 
Felippe Silveira writes in an article for Meow Studio:
"When it comes to advertising, especially social media, motion graphics really shine in everything from complex, story-driven ads, to simple animated Instagram posts. It's a great tool for helping companies stand out from the crowd."
And this is only one example, where motion graphics can be used. We will explore the uses of 2D vector animation more later in this video.
How was vector animation created?
With a medium this rich, you'd think the history is richer, and you'd be right. In Britannica, we find a glimpse on how vector graphics came to life:
"… [Vector Graphics] were first used in computer displays in the 1960s and '70s. The displays were essentially modified oscilloscopes, and vector graphics were used because the memory that would be needed for displaying raster graphics, or bit-mapped graphics, was too expensive. Vector graphics were also used in early arcade games such as Asteroids. By the 1980s, raster graphics, which use dots called pixels to create an image, had all but replaced vector graphic displays."
And although we now have the technology to display raster graphics, vector still thrives, due to the great value it gives, especially in the Graphic Design department. This proves that this medium is not going away anytime sooner.
2D vector animation examples and use cases
As previously mentioned, we can find 2D animation in anime, cartoons and animated movies. It is widely used due to its scalable nature and the fact that it is a great and reliable asset.
Vector graphics produce clean and seamless animations and that's why we see so many animators flock to it. 2D vector animations aren't to be mixed up with 2D raster graphics animation. Think Disney's 1937 Snow White And The Seven Dwarfs versus something like South Park.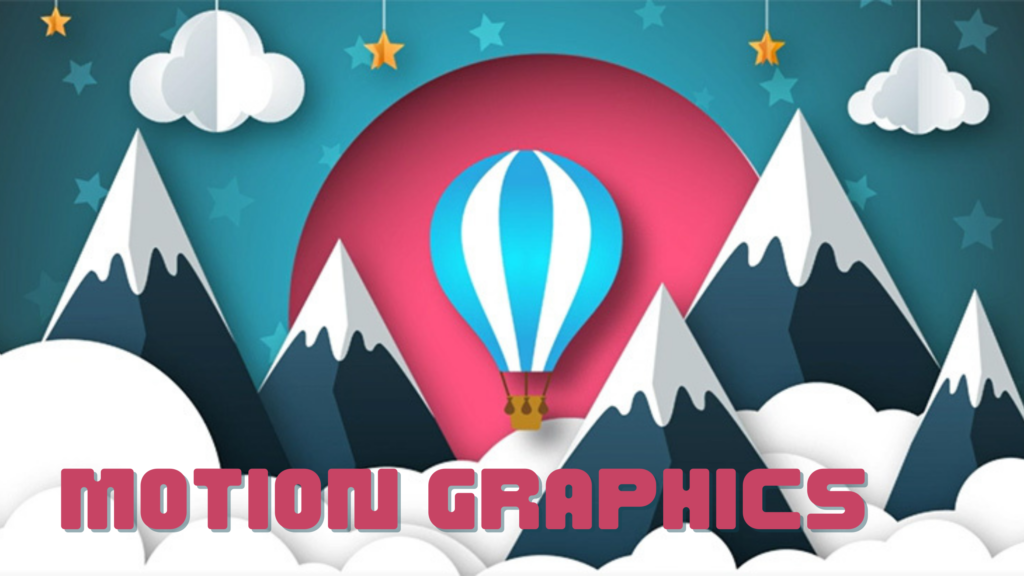 On the other hand, we have motion graphics, which are more on the commercial and industrial side. We can find them in Tv shows openings, commercials and other marketing content, as well as websites in the UI department. Have you ever scrolled on a website and found animated graphics all around? That's probably motion graphics there.
Corporations love using motion graphics in their videos due to their lovely style as well as their simpler and minimalistic look, which allows for better readability in case there is an announcement or some kind of important information to be presented. And they're also quicker to produce in comparison to 2D animation or 3D, with an abundance of motion graphics software available for everyone.
We can see this example in its finest forms with how a lot of excel presentations contain many vector designs and animations. This can make a conference, a company presentation, or even an Instagram post advertising something really pop up and give it a beautiful look if done well. 
Best vector animation software
There are many examples of great software (free and paid) that can help you make 2D vector animation, such as:
OpenToonz
Adobe Animate
MOHO
Is vector or raster better for animation?
There are endless reasons why you must be on this video, but we're guessing you're looking into 2D vector animation to learn it or to include it in your project. If we are guessing correctly, you might be in for a real treat. In this section we will talk about the great and not so great things about 2D vector animation.
Pros
2D vector animation can be a great way for you to animate a project, clean, scalable and seamless.
It also is great in the way that you don't need expensive equipment to start learning, you can find many, open source or paid software, to help you kickstart your journey in the 2D world. Especially now with the tablet market expanding its horizons and many affordable options being on the table.
It is also fairly easier to learn than 3D, but that all remains relative to a point.
Cons
Unfortunately for 2D, it is a lot less in demand than 3D. 3D is in its primes these days and used to create most productions. It is known in the creative field that you are more likely to get a job as a 3D artist than a 2D artist, unfortunately 3D is the most sought after of the two.
But if 2D is truly your passion, we suggest you go for it, no trend is more worthwhile than what you really like. We have seen, and still will see many people who will make magical things with 2D that take the world by storm.
Conclusion
With that being said, we hope our article has given you enough insight into the amazing world of 2D, it is certainly a word worth exploring and diving into. Comment below if you think that we've missed something or if you have any other suggestions.