A Concept Artist for Video Games creates a visual representation of an idea for the video game. Their tasks vary, it really depends on which production phase they are in and what needs to be designed.
Concept Artist for Video Games draws or paint characters, graphics, environments, weapons vehicles, or anything that needs some visual development.
The role of Concept Artist for Video Games
At the beginning of production, a Concept Artist for Video Games does a lot of research and exploration, he or she is researching for the visual language of the world they are creating.
This involves a lot of postcards, which is the final form of concept art that you see online. In later stages, the concept artist goes more into specific, problem-oriented tasks.
They usually get a list of problems that need to be solved, at this point they are creating the core concept art, which usually doesn't get shared online. Most of these drawings are ugly but they are good for solving specific problems.
Generally speaking, the Concept Artist for Video Games draws concepts for a variety of stuff like barrels, buildings, and equipment. also, pictures of the horizon in-game locations.
The quality of the style of the illustrations can vary from quick and ruff to detailed and refined. Concept artists are often asked to gather references for the ideas they will be creating concept art based on and also based on the story.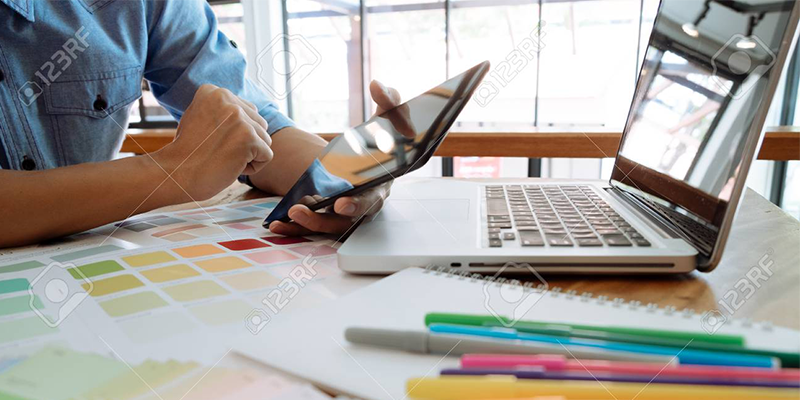 When a concept artist starts an illustration, they will often start with the composition and the general movement in the painting they trying to create. Then they work on lighting, some artists try to tackle light and composition at the same time. which is called 2-value sketching
Then colors and Textures, the concept artist can use images when working on this aspect of his work which makes things easier and faster because of it is a good starting point.
A concept artist can explore and try new things in the process of creating an illustration, he or she can engage their imagination to create abstract shapes to get to the character of vehicle or a building lets just say.
This is good for visual and shapes language exploration, he can go with 3 or 4 shapes then he will try to combine the aspects that he liked to get a better result. This will give a better sense of direction for going further, some of the initial sketches make more sense than the others.
Basic 3d modeling, digital painting over simple or partially-constructed 3d environments trips for gathering reference photos from specific real locations.
The Story has a big influence on how concept artists do their job because basically, they trying to visually represent the story to 3D Character artists Game level and environment artists, and so on.
Then they try to make illustrations as clear as possible to serve as a blueprint for 3D artists, sometimes due to pressure, some things may get lost in the concept that needs some explaining.
The main goal is to inform and give detailed art direction to the production art staff. But that can often mean more than just drawing characters or environments.
Tools used by Concept Artist for Video Games:
Some game development studios don't require concept artist to do matte painting, but they sure use a lot of photos to speed up the process.
3D is an important part of the concept artist's job, it is important for complicated 3D geometry and locations because drawing perspective is hard so 3D can make this far easier. They can use a game engine or a 3D application such as 3Ds Max, Maya, or Blender to block out 3D Models.
Blocking out elements of the environment in 3D shortens the amount of time spent drawing, also it allows to have a better sense of scale and freedom to see the environment from all angles to see if it is visually appealing or not.
Once the lockout process is over, it's time for sketching or painting over it. Also, a good thing about a concept artist using 3D is better communication and understanding with level designers and environment artists.
If the 3D concept art is good enough, level designers can use it as a starting point rather than starting from scratch because the sense of scale is there.
Get your 14 Free Days of Premium membership on skillshare: Link, you can cancel any time.