When you think about free graphic design software versus premium ones: the comparison usually ends up with believing that the paid software is better, otherwise, it wouldn't cost you any money.
However, this is not quite the case as there are many other factors to consider.
In today's comparison, we'll take a deep dive into the graphic design industry from the perspective of GIMP vs Adobe Illustrator.
GIMP vs Adobe Illustrator : Overview
1. GIMP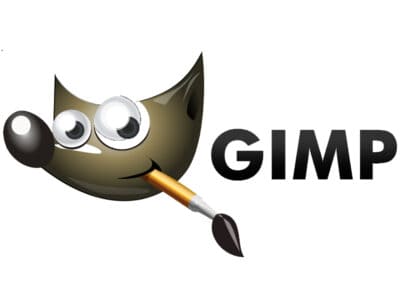 First off, let's have a quick overview on our two opponents just for the sake of introduction.
GIMP (or GNU Image Manipulation Program) is an open-source software that you can get for free, no questions asked. It runs on almost all popular operating systems like Windows, Mac and Linux.
The fact that it's based on the raster bitmap technology makes it perfect for image manipulation in particular. Not to mention that the highly intuitive UI will definitely make itself sensible in the early stages, even if you're a complete beginner.
The various export formats will turn out very convenient when it comes to printing, or end-to-end integration with other software. Like PSD, PNG, JPEG and more.
https://www.gimp.org/downloads/
2. Adobe Illustrator
On the other hand, the difference will immediately become clear when looking at Illustrator, since it's based on the vector technology. Besides being available for Windows, Mac and Linux, the bonus is the mobile version known as Illustrator Draw.
The fact that it's industry standard makes it one of the favourite tools of professionals all around the world. Although we wouldn't exactly describe the interface as being intuitive or easy to figure out, you can customize it to suit your level of proficiency and workflow.
Not to mention that it offers seamless end-to-end integration features besides being compatible with the rest of the Adobe products.
https://www.adobe.com/products/illustrator/free-trial-download.html
You can also check the following links for more comparisons regarding Adobe Illustrator next to other software:

https://inspirationtuts.com/inkscape-vs-adobe-illustrator/
And now, we tackle deeper differences about these two pieces of software, which are going to help us make the comparison -GIMP vs Adobe Illustrator, clearer:
1. Usage of Each Software
When it comes to the industries that adopted the software, you'll quickly notice the distinction related to the raster versus vector technology.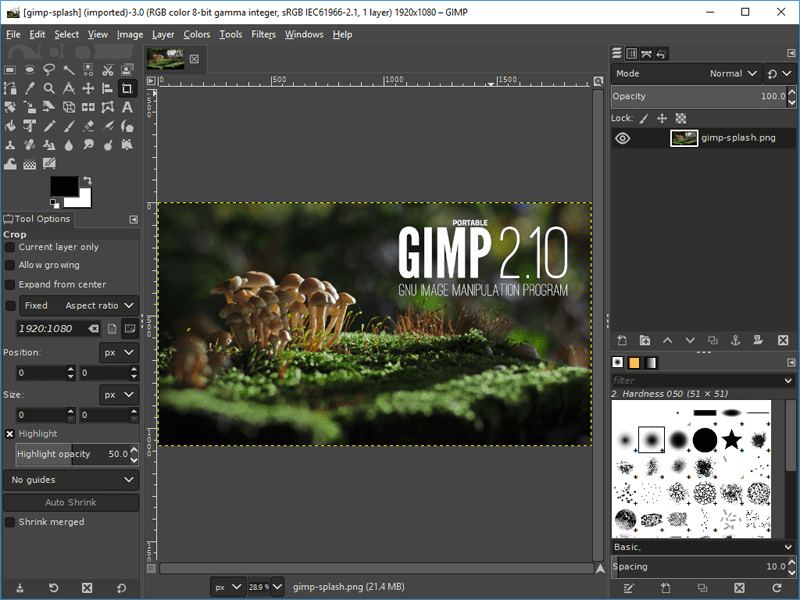 Illustrator is a vector-based all-in-one graphic design software that is especially great for scalable graphics. This is why we see many users and even companies choose it for print media, like flyers, posters and business cards.
It also finds its way to branding purposes, such as logos, promotion material and visual identity. Not to mention that it's really good for UI design in general, although Adobe XD is the one that is more dedicated to this purpose.
Finally, Illustrator is overall very good for creative design that includes typography, iconography and video game assets. In other words, either you're picking it as a business startup or just for personal use, the sky is the limit for what you can do with it.
When it comes to GIMP on the other hand, the fact that it's based on the raster technology makes it lean towards a different direction. To be more specific, it's intensively used for image manipulation, fine-tuning, photography composition and retouching. This is why it's very popular among photographers, and being free of cost makes it more accessible.
2. Learning Curve
Now that you have an idea about what you can do with these two software, the next thing you would wanna know is what it actually takes to learn and start diving in.
Illustrator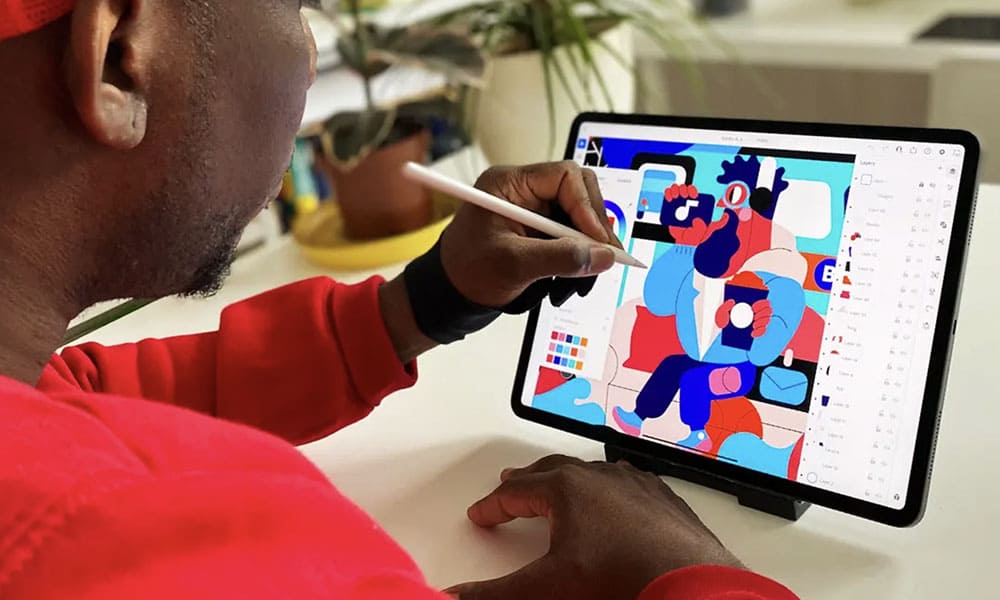 We wouldn't say that Illustrator is the most beginner-friendly tool out there. Not because it's professional or industry-standard, but more because of the massive tooling it offers.
So the early stages of your learning journey would have some sort of tripping over the tool set and the functionalities. However, once you get a hold of it, things will be smooth again as practice really make perfect.
GIMP
GIMP on the other hand is a lot more simple and easy to get around with. The simplicity doesn't sacrifice anything on the tool set, but it's still straightforward and neatly presented. So this will result in a fine learning curve, even as a complete newbie.
3. Interface & Workflow
The interface actually plays a huge role in this matter, and it will also end up affecting your workflow.
Illustrator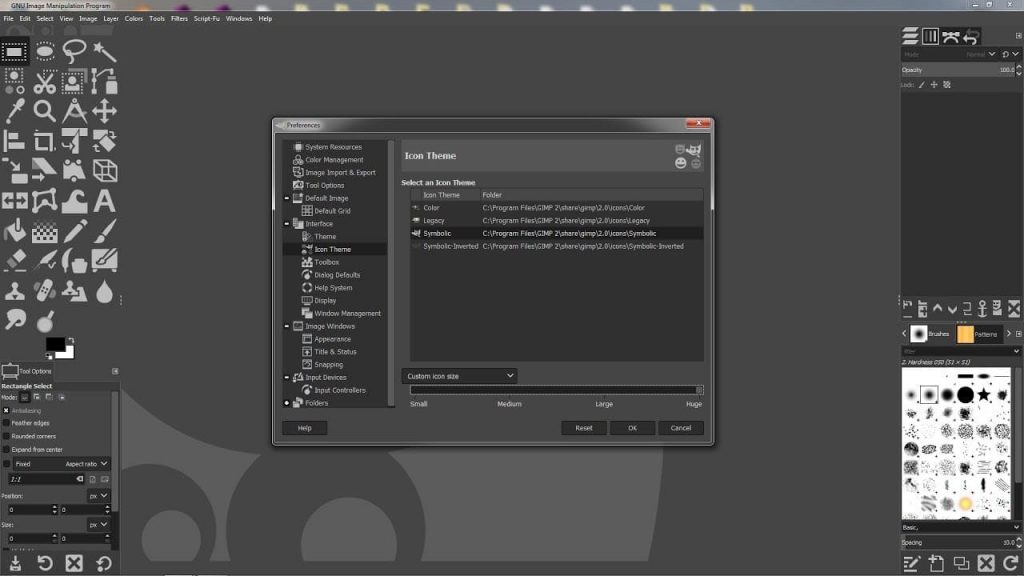 Although the interface of Illustrator is organized in a way to have all the tools in front of you clean and neat, it's packed with so many tools that it might get a bit overwhelming at first.
If you're not familiar with other Adobe Products, it will take you some time to figure how things work. The advantage that the UI has, however, is the fact that it's customizable to your preference.
You can snap the panels and rearrange them to suit your needs, and then save the workspace in your library to use it again. Combine this with custom shortcuts and the workflow will be fluid and very well-paced.
GIMP
Looking at the other side of the comparison, GIMP has a user-friendly interface even though it's rich with tools and features. It displays them divided into two sidebars and only the basics, so if you end up needing more tools you can still access them fast and easy.
This strategy allows you to focus more on the process without any distraction, which makes it very effective and less overwhelming. And of course, the interface grants you the possibility of arranging the tools and panels the way you like. Not to mention the custom commands and shortcuts that will sort out any possible clunky steps of the workflow.
4. Tools & Features
When it comes to the tools and features that these programs offer, there's some distinction left to be explored. It's a very important factor that can very much be a tie-breaker on this comparison.
Illustrator
Adobe Illustrator has a large set of tools and features, and we can mention a few of them that stand out:
For sketching: you have tools like image trace, grids and smart guides. It will help you with laying the foundation of your artwork and maximize precision with depth, distance and perspective.
For drawing and composition: you have tools like brushes, shapes, pen tools, path tools, Anchor Point options and more. It has great hand lettering and typography support, granting you access to more than 16 thousand fonts. It also has a huge library of pre-designed templates and graphic assets to spare you the burden of starting from scratch if you're aiming for a quick design. Not to mention that it grants you full access to Adobe Stock.
For productivity and integration: you have a pretty neat layering system, plus multiple artboards and export options.
GIMP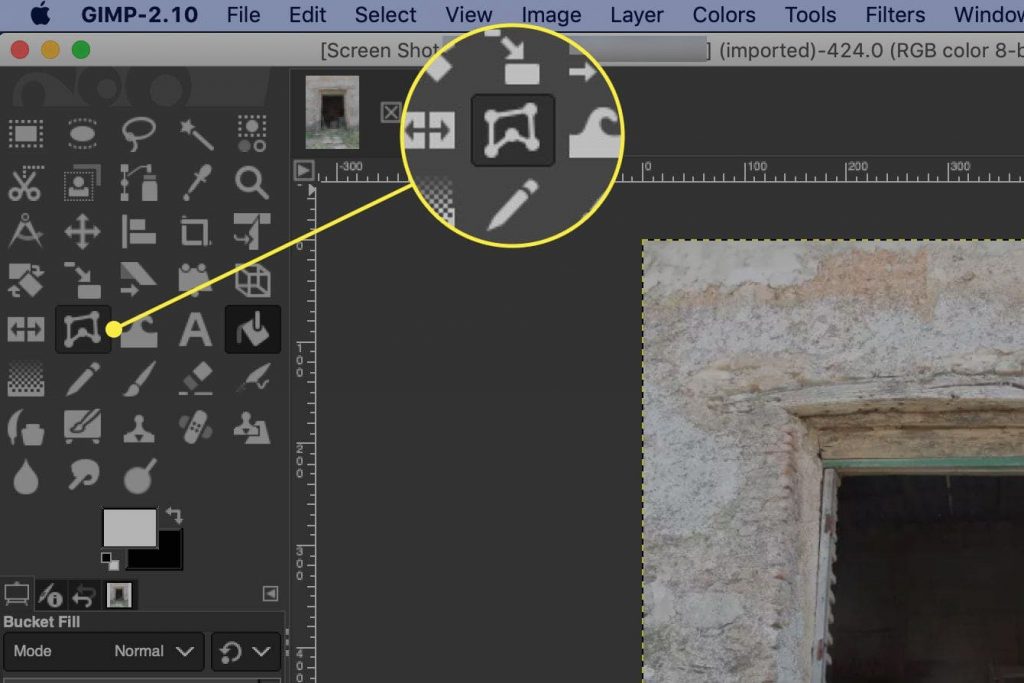 GIMP on the other hand can be used for graphic design although it's leaning a lot more towards image manipulation, but it's definitely incomparable.
For retouching and manipulation: you have tools like crop, selection, pencils, masks, airbrushes, mirrors, stamps and more.
For fine-tuning and adjustment: you have features like noise reduction, filters, Bezier curves, gradients and colour contrast.
Finally, the montage feature will even ease the task of creating your own composition from scratch.
5. Pricing
The final selection factor must be the pricing, and how these tools will get along with your budget.
GIMP: is fully free of cost in addition to being open-source, which means that you can further contribute to improving the core software if you're good at coding. It might seem to be an invalid comparison when Illustrator is a paid tool, but it's actually quite the opposite: being free without neglecting the quality plays in the favour of GIMP.
Illustrator: on the other hand will cost you around $10 for the monthly subscription, and you can benefit from 1 month of free trial just for the sake of testing. But as you noticed throughout this video, it's totally worth it.
Final Thoughts
In conclusion, choosing GIMP or illustrator will only sum up to what you wanna do and how much you're willing to invest. For example, if you're looking for an image manipulation tool that is both beginner and budget-friendly: going for GIMP will sure be the obvious option.
On the other hand, if you're more into graphic and creative design then Illustrator will be the one to pick.
We hope you found this article useful and informative. Comment below if you think that we've missed something, or if you have any other suggestions. Thank you for reading!