There are a lot of Computer-aided design and BIM solutions that exist on the market. Today we are going to talk about ArchiCAD VS FreeCAD in particular, which have been used by many professionals and hobbyists.
So what are this two software used for and What are the features and tools that make one of them better than the other.
Brief Background: ArchiCAD VS FreeCAD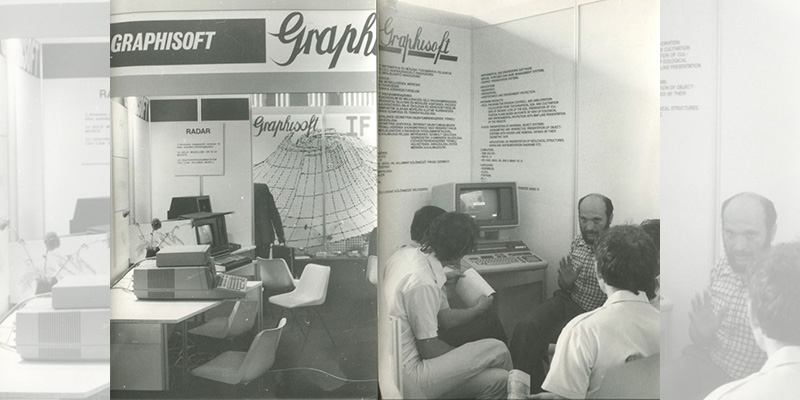 In 1982, GRAPHISOFT developed one of the first 2D/3D architectural modeling software for personal computers which is Archicad. It is an architectural-design software for professionals and also used as a BIM software (Building Information Modeling software).
https://graphisoft.com/solutions/products/archicad
It thus enables architects to take charge of the construction project as a whole, throughout its life cycle. It allows you to design 2D plans and transform them into a 3D digital model in order to have the most precise possible result before the final rendering.
On the other hand, Freecad is an open-source-software that was launched in 2002. The special thing about this one is that you can use it freely according to your needs. Freecad is a parametric 3D computer-aided design (CAD) software.
And it can be useful for building information modeling too. It allows you to easily modify your design by going back into your model history and changing its parameters; it is easy to provide additional functionality without modifying designs from the ground up manually.
What are ArchiCAD and FreeCAD used for?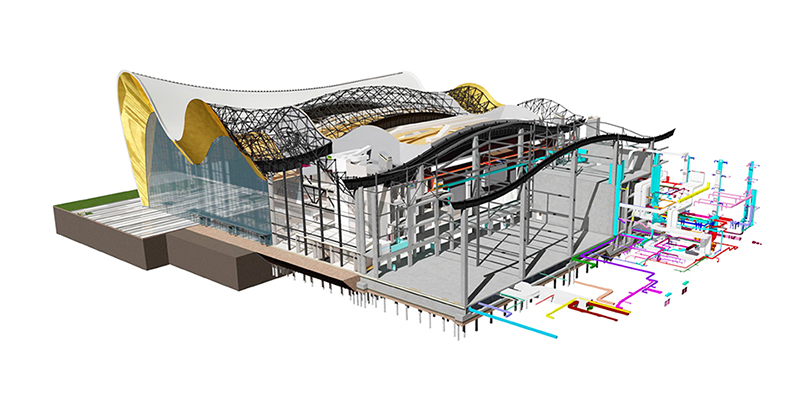 ArchiCAD is used to create computer-aided designs with calculated and specific measurements. It is used to design plans, levels, details, 3D models, etc. This software makes things easier for its users, by offering its artificial intelligence help when creating levels and 3D views from the plan you draw.
You can draw each element in ArchiCAD separately which makes it easy to apply changes. This software is considered a complete design suite with 2D and 3D drafting. In addition to that, a wide range of software applications can be integrated into ARCHICAD to cover most of the design needs of interested users.
FreeCAD is used to create geometry constrained forms and different shapes to use them as a base to build other objects. You can use it for 2D drawings or drafting in order to design objects or buildings, but this is not its main focus of development, its major asset is the management of 3D designs.
This software contains many tools and components to adjust dimensions or extract design details from 3D models to create high-quality production-ready drawings. FreeCAD, through its tools in addition to Workbenches and coding, can help you do a lot of things in many industries such as architecture, mechanical design, industrial design, manufacturing, and more.
3D Modeling Differences
It's true that Freecad and Archicad are both used by professionals to realize their ideas and create a clear product to be represented to customers or companies, but there are some modeling differences between them.
Archicad offers many features in terms of design, 2D Drafting, modeling, collaboration, and productivity. It comes with pre-configured tools (such as walls, windows, doors, layout panels, etc.) and parametric libraries (joinery, stairs, railings, etc.) which allows it to be quickly implemented in your design.
In Archicad, the constructive mode is respected, which greatly facilitates the understanding of the logic of the software. This software combines 2D and 3D real-time, traditional design, and productive modeling. It enables integration, coordination, and control of all 3D and 2D data in a project with high detail, and quality.
In FreeCAD, things are a bit different because it runs on a parametric model. It doesn't come like Archicad with ready components like walls and windows but the volume modeling is used for simple geometries (like a cone, box, cylinder…). To modify these geometries you have access to many tools that can be used at any time of the modeling process.
If you want a special tool or need to apply something or a specific function that is not available in the software, FreeCAD allows you to add them easily, you just have to be able to create a code or a script using specific languages like Python or C++ to add other functionalities that are not directly available.
As a Freecad user, you can fully program it in python and it to the software since it is open-source.
Creating Animations
You can create animations and realistic simulations with both Archicad and Freecad, but not in the same way.
As we previously said, while you can work on designing the floor plan Archicad automatically creates the 3D views based on the plan, which adds a lot more to your work.
That is what makes creating an animation an easy task, you just have to use the function of the sequences to create a video of the project by following easy steps; open this function by choosing Documentation> Image Creation> Create Sequence. The Create Sequence command is only active if you have predefined at least one Parallel Projection or created and activated a Camera Course with at least two Cameras on the Map.
In FreeCAD, creating animation is a bit harder than Archicad, it is a considerable challenge for beginners who have never learned programming basics or coding. It is true that there is a workbench for animation, but if you learn how to code them in python directly, you will be able to achieve almost anything you want. If you are not used to coding you can find help in the ''FreeCAD forum'' where you will usually find ready python scripts.
Rendering Differences
Both Archicad and Freecad allow you to create renders that give a clearer idea about the project or the work that helps clients to better understand the design.
It is important to say that ARCHICAD is a BIM software, whose purpose is to make architectural projects which are ready to be built, not primarily to make beautiful architecture visualization.
Without any doubt you can create a decent render using this software but if you really want something stunning you should use external software such as Lumion, Cinema 4D, or 3ds Max for materials, textures, and lighting your projects.
Rendering in FreeCAD is usually done indirectly because this software needs a third-party render engine such as Povray, or Luxrender which are the only two renderers supported currently.
To be able to render from within FreeCAD, at least one of these programs must be installed and configured on your computer. However, if no renderer is installed, you will still be able to export a project file to be rendered at another time.
Industries that use Archicad and FreeCAD
Archicad is used by a wide range of industries, but it is specifically designed for architects, designers, and construction professionals. It is used in architecture offices, building companies, and construction services.
FreeCAD is basically made for mechanic engineers to help them in their job but it is also used by many other professionals such as architects, automobile engineers, and product designers.
The Learning Curve: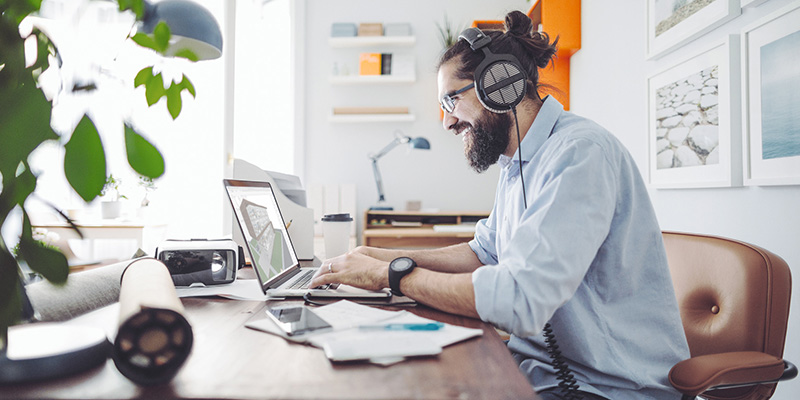 To use Archicad and FreeCAD you need to have some basic knowledge of computer graphics. and it is even better if you have a background using 3D or design tools in general. This includes modeling, designing, or even coding! You must be wondering which one of this two software is easier to learn and which one has more complicated tools.
Archicad is a good tool for architectural design that can be a bit hard at the beginning. but you don't necessarily need to have years of experience to understand its functionality. And like using any other software you just have to work on becoming better over time.
FreeCAD is relatively easy software to learn and use for beginners! It provides many functionalities that may help you to work on your projects. however, if you want to add a special feature to the software you need to master python language or C++ which makes it very hard in this regard.
However, You will not face this problem a lot as a beginner because there are a lot of workbenches to use. but if you want more you can get help and find tips and scripts in the FreeCAD forum.
Operating systems
ArchiCAD is available on Windows and Mac. FreeCAD is available on Windows, Linux and Mac.
Pricing/Licensing:
The price of the last version of Archicad retails at $4,995. upgrade pricing is available for users with previous software versions; an upgrade from a previous version of ArchiCAD usually costs $1,050. Graphisoft also offers a free educational version for students, teachers, and schools.
When it comes to FreeCAD, you can totally use its free version, but if you want to go further, you can purchase the business version which costs 185$. As I previously mentioned, students, educators, researchers, and schools are entitled to receive the fully functional education version of both software for free. However, commercial and professional organizations have to pay.
Final Thoughts
ArchiCAD offers a significant amount of tools for productivity and has a better-coordinated design and a computer model based on the building process. it is one of the most flexible BIM software because it can do a lot of things that can help professionals do their work. It's a great software! But when it comes to visualization, although it's possible to use Archicad for it, it's not the best, fastest, or most flexible solution, and it doesn't produce the best results. so for that, you have to use additional software and plugins.
Freecad can be a great choice because of its open-source software that combines both the 2D and 3D functionality as well as the compatibility across various platforms. in addition to architecture work, FreeCad is great for industrial design and engineering design. unlike Archicad which is for the most part used by architects.
Both ArchiCAD and FreeCAD are very powerful design tools that are highly recommended by many professionals. But before purchasing one of them, you need to look at the various options available with both software.