3Ds Max and Cinema 4D are two of the most active software today in many industries that use 3D software. They are used by many 3D artists and studios to work on different types of projects. However, as a beginner in the field or as someone who wants to switch, a full head-to-head comparison of 3Ds Max vs Cinema 4D is a must if you want to pick just one.
3Ds Max vs Cinema 4D: how to choose the right 3D software?
When choosing a 3D software, one of the first things that you need to think about is the field that you're aiming to be part of. The right 3D software for you depends heavily on the industry that is used in it, because different industries require different types of software.
We usually base our comparisons on key points like user interface, workflow, tools…, etc. Today we'll try something different: we will build the comparison over the industries in which you can use the software, such as VFX, advertisement, game development, architecture and so on. You'll discover the use cases of Cinema 4D as well as the use case of 3Ds Max along the way.
1. VFX industry
3ds Max
When it comes to visual effects for film, 3ds Max can handle several stages of the pipeline and can be relied on to work on complicated scenes with millions of polygons in real-time.
And it is very good for simulations using third-party plugins such as Thinking particles, Fumefx, and Phoenix FD for particle simulation that can be used to generate a lot of different visual effects, also for fluid dynamics.
Autodesk lately is making progress in 3ds Max's ability to create fluids simulations in the latest releases. Even though artists and studios rely on their own tools or commercial plugins to create simulation effects, developing the native simulation tools of 3ds Max is a good step forward non the less.
There are a lot of big studios that are using 3ds Max currently in their pipelines to create amazing VFX heavy movies, movies such as Avatar, 2012, The Last Air Bender, and a lot of X-Men movies.
Some of the studios that are using 3ds Max are Hocus Pocus studios, Fuse Fx, Scanline VFX, and ILM.
What makes 3ds Max suitable for VFX work is its ease of use and the number of plugins that can give a much better result than relying on 3ds max tools alone.
Cinema 4D
Using Cinema 4D for visual effects is also a good choice. Some of the things that Cinema 4D offers to VFX artists is its amazing motion tracking tools, which allow them to track and solve a shot using the C4D Motion Tracker. Also, it has important tools for animating geometry and cameras; creating materials; and lighting 3D shots.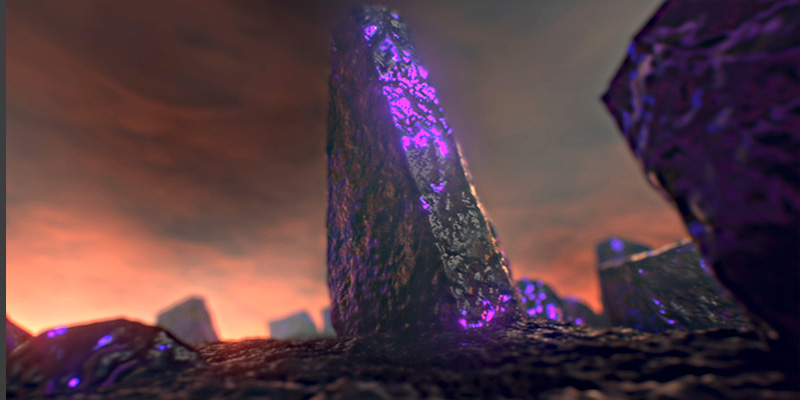 Some of the best VFX heavy movies that were created using Cinema 4D are Spiderman 3, Inception, Tron: Legacy, and Pacific Rim just to name a few. In addition to that, a lot of short films and amateur work are produced using this 3D program because it is well equipped for this type of work.
Also, a lot of VFX studios, small and large, rely on Cinema 4D to do a lot of work that is usually outsourced from bigger projects like movies or TV-series.
2. Advertisement
Advertising is a big market for studios and artists using Cinema 4D that focuses on this type of work. It is used to produce professional TV commercials for some of the biggest brands and companies in the world.
One point we want to emphasize about Cinema 4D is the use of motion graphics in creating TV commercials or advertisements in general.
There also studios in this industry using 3ds Max and In the same way that 3ds Max can handle the different entertainment and design projects, it is used to produce professional TV commercials for some of the biggest brands and companies in the world.
It can be used for previsualization, modeling, animation, effects, simulations, rendering, and so on.
But I would say that Cinema 4D is more appealing for this type of work because 3ds Max is not equipped with enough tools to help artists do all that is necessary unless they integrate third-party plugins.
3. Game Development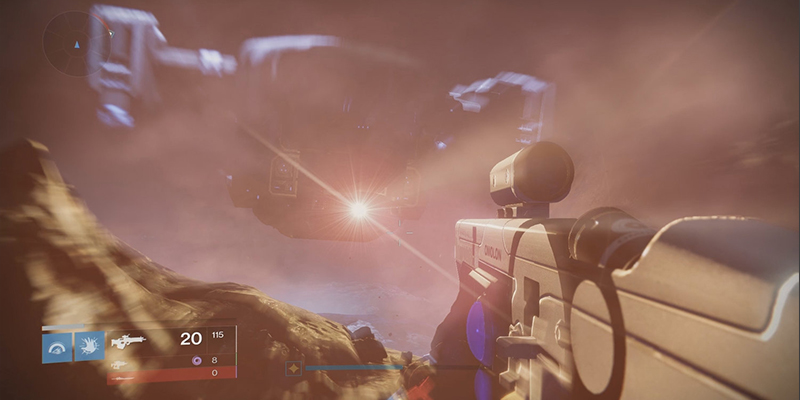 3Ds Max
Making video games is one of the best things that 3ds Max is known for, and this has been the case since a long time ago, back in the 90s and the early 2000s, when it was used to create some of the most iconic games in the history of game development like Warcraft, Lara Croft: The Tomb Raider, and Halo Games.
For the most part, 3ds Max is used in the game development industry to create assets and for animation work.
3ds Max is very good for creating high-quality video game assets and modular game environments which is almost everything you see in the game.
Also, some of the best studios rely on 3ds Max in part to create some of the most amazing video game cinematics, such as Blur and Unit image.

There are a lot of game studios around the world that use 3Ds Max in their pipelines because it has proven itself over the years that it can do good work and handle big projects. This software is trusted by game development artists and a lot of professionals use it to get their job done.
Also, a lot of indie developers use 3Ds Max, even though, there are other software for free, like Blender, I believe this is the case because pipelines have been built over the years around it which means it became game development-friendly by having all the necessary tools and the support needed to produce good quality video games
Also, a lot of indie developers actually have industry experience which means they work for game development studios in the past and now they are now trying to work on their own games and there isn't a better choice for them other than Max because they know it in and out.
Cinema 4D
Using Cinema 4D in game development has its limitation but this does not mean it's not possible to make video games using Cinema 4D.
A lot of C4D game dev artists did small studio development for an indie computer or mobile games, and they usually use C4d all throughout the entire process where a 3d application is required.
They use it for Modeling, UV mapping, rigging and animating characters or animals, level design, character design and so on.
Also, another way that makes it possible to use Cinema 4D professionally and work on games for big studio even AAA game development studios is if they outsource work and hire you as a freelancer for specific jobs especially when it comes to creating characters or assets because sometimes they can't do it all by themselves due to deadlines and often it does not matter if they use Maya and you use Cinema 4D they just want the job to be done as fast as possible and they want it to very good as well and Cinema 4D have the necessary tools.
4. Architectural Visualization & Design
For this type of work, 3ds Max is an excellent software due to the fact that Autodesk the developers of the software have been creating the Best CAD or computer-aided design software since the 1980s which means that they made sure that 3ds max is good for architects and designers.
A lot of architects and architecture firms rely on 3ds max to get their work done because it eases of use and the robust modeling and rendering tools also the huge amount of plugins available for Max users for this type of work which allows them to get their results to the next level.
3ds Max is especially used for architecture and design work because it can be simple enough for people that don't have a lot of experience in 3d modeling and rendering, also it can be used for big projects by professional architects or architecture firms.
Design and architecture work is about Modeling and rendering for the most part and those 2 are probably the best points of strength for 3ds max. Using its semi-procedural modeling tools makes it faster and easier in addition to that there are a lot of modeling plugins that can compliment the native tools.
Cinema 4D
Also, A lot of designers and architectural visualization artists rely on Cinema 4d to get their work done, because of its ease of use. Also, the modeling and rendering tools in it. In addition to that, the huge amount of plugins available for Cinema 4D users for this type of work allows them to take their results to the next level.
Even if Cinema 4D can be used for this type of work, 3ds max is dominating this area and it has more users and more resources out there.

5. Modeling
3ds Max is a very good 3D package for modeling work because it has been equipped with tons of modifiers that can make modeling a breeze.
Cinema 4D is a good 3d modeling software that can be used to model pretty much anything.
Both of this two software have actually a lot of third party plugins that can be used to speed up the modeling process of necessary because there are a lot of them out there.
So when it comes to modeling they are both great.
6. Animation
Even though 3Ds Max is not known for animation, it can deliver great results non the less. Big studios use it and rely on it to get most if not all their animation work such as Ubisoft studios that used it to work on all the Assassin Creed franchise which is known for its great navigation and fighting mechanics.
It is not like say Maya, but it is good when it comes to animation.
Cinema 4D, on the other hand, does not really have a very good reputation when it comes to animation, but Maxon, actually, made significant progress in recent years which allows animators to do their jobs easily compared to what it was before.
7. Motion graphics
Cinema 4D is the best 3D package hands down when it comes to motion graphics because it has a robust toolset that helps motion graphics artists to generate amazing results using a palette of powerful tools that make it easy to create everything from flying logos to abstract effects.  
Clone numerous objects and create extruded text in a short period of time and with much more ease compared to the other 3d software. Also, it is possible to Add Effectors to the mix and put everything in motion, and much more – often without creating a single keyframe! All this is perfectly integrated into Cinema 4D and offers a fast and easy workflow. And the good thing is that all functions are completely interactive and non-destructive.
3ds max, on the other hand, is capable of creating motion graphics especially with the help of some plugins, but Cinema 4D makes it easier also it is just more motion graphics friendlier than max.
8. Rendering
For rendering 3ds max integrated Arnold renderer which is a great render engine that was originally created for it. Then finally came back to it after Autodesk Bought it to become the default for both 3ds Max and Maya.
In addition to that there, some great plugins for rendering that can achieve outstanding results, like Vray, corona, octane, redshift just to name a few. some of them are new and others have been around for a long period of time.
Maxon the company that owns Cinema 4D acquired Redshift in 2019 which allows it to be available for Cinema 4D users in addition of course to the other render engines.
When it comes to rendering I would say that 3ds max and cinema 4d can pretty much offer equal services to its users whether it be using their own render engines or as I said the plugins that be integrated with them.