---
3Ds Max is one of the most popular 3D packages that is widely used in many industries, like 3D modeling and game design. Its history goes all the way back to 1996, and these years only added up to the versatility of the software. Although architects usually flock to CAD software, the versatility of 3Ds Max includes architectural design and visualization nonetheless.
3Ds Max architecture plugins availability
There are several 3Ds Max plugins for architecture that serve as tools to speed up the process of creating houses, buildings, creating plants and trees, or even entire landscapes. Some of them are for rendering and others for creating details to make your projects look as realistic as possible.
In this post, we'll be taking a look at some of the best 3Ds Max architecture plugins that will help you enhance your ArchViz workflow. We're continuously updating this list to include the latest plugins, features and versions.
Atiles
Atiles is a script that allows you to create different objects with repeatable geometry by defining the size and the offset between the individual elements. Also instead of the offset, you can define the count of the tiles and they will be equally distributed according to the entered dimensions.
You can define the tilt angle of the object, region constraint, and many more options in the ATiles object's parameters.
Debris Maker
Architectural rendering is usually something that is very clean, which makes it unbelievable. Debris Maker is going to make sure to add the touch of imperfection to our rendering by adding natural elements to it.
we can scatter pebbles, dead leaves, stones, twigs, and more.
Laubwerk Plants & Trees
Laubwerk is a 3ds max vegetation management plugin, it is great for architects and designers looking for realistic and authentic 3D plants and trees. It comes with a library of configurable tree & plant species.
This plugin was created based on the Need for Speed when creating vegetation for graphic designers because the traditional ways of creating models from scratch are hard and they take a long-time.
Laubwerk offers some plant models for free to judge the quality of the software.
Fast Housing
Fast Housing generates an architectural structure through a custom procedural mesh object, you can change parameters and watch the results in real-time. It's an easy and intuitive way to create a house at a simple level, its versatility allows you to create your own style, it is also useful for the creation of urban backgrounds.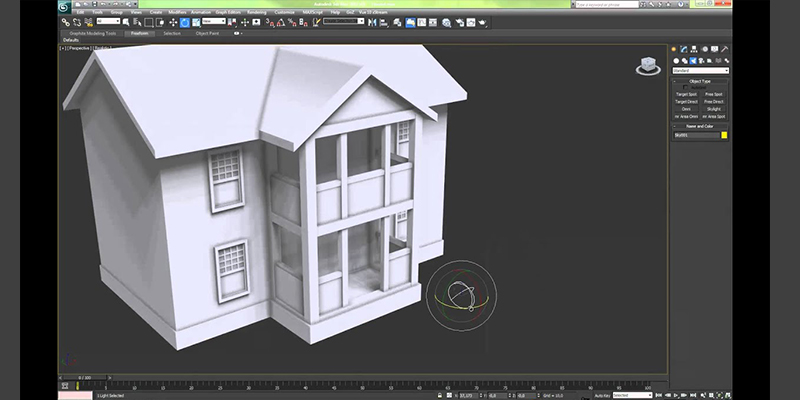 ATree3D
ATree3D is a simple to use 3D plant generator for architectural visualizations. With this script for 3ds max, you can create trees, bushes, shrubs, flowers, and grass. You can use it for low or high polygon models with precise control of the level of details on each sub-element. This script works inside of the 3ds max viewport and shows an instant preview of your changes.
Fast Architecture
Fast Architecture generates an architectural structure through a custom procedural mesh object, you can change parameters and watch the results in real-time.
This plugin was created by the same developers that created fast housing. The difference between those two plugins is obvious from their names, fast housing for creating houses and fast architecture is for general architecture purposes and better used to create buildings.
GroundWiz
GroundWiz is an alternative to itooSoftware ForestPack. It makes nature scenes with ease and precision. This plugin will help you create textures for the terrain you have created or imported using the plugin's built-in import tool you can add your own deteriorated textures.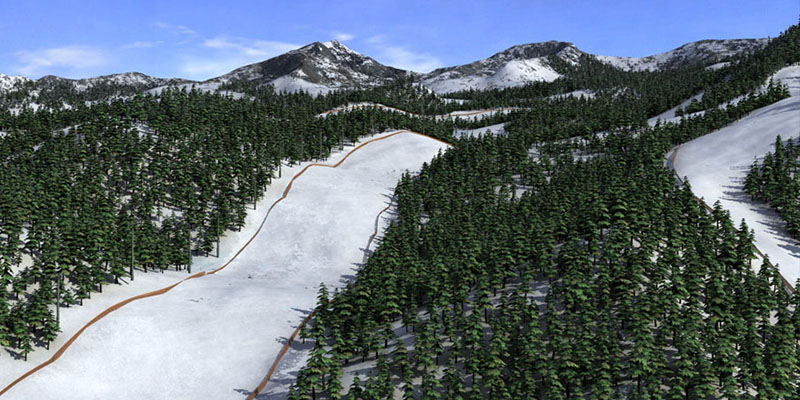 GrowFX
GrowFX is a plugin for 3ds Max that allows you to create plants and trees. You can create broadleaf trees, conifers, palm trees, flowers, ivy, and many other vegetational compositions.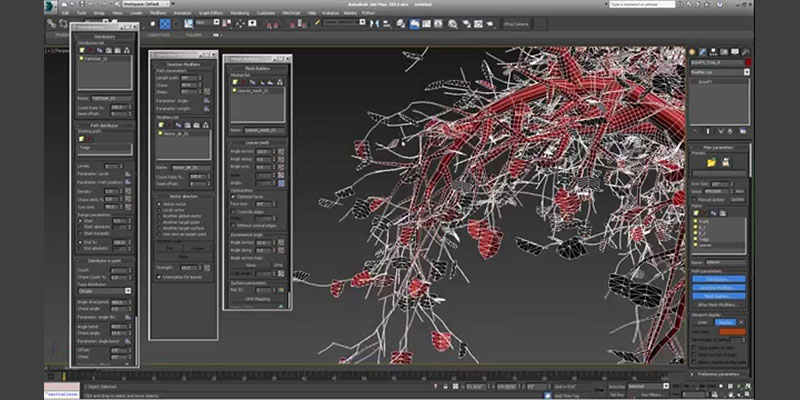 Most plants in 3D have many polygons and vertices. It makes it hardly possible to display many plants in the viewport. In GrowFX this issue is solved. There is a special display mode named "Lines" which displays models in the viewport as simple lines.
Low Poly City Builder
It's a low poly city modeled ready to render on 3d max. City Builder is a great 3Ds Max architecture plugin that contains tons of good polished low poly buildings and assets to make your life easier by speeding up the development of your low poly city projects.
It works on a system grid that gives you the flexibility to place any object on the grid and make the seem place correctly.
Low poly city builder comes with a TERRAIN BUILDER which will allow you to create the terrain for your city with the proper size of maps and auto-applying materials, even auto hights.
This plugin is very simple because there are no modeling skills or advanced knowledge of 3ds max required to use low poly city builder.it is completely procedural and easy to use.
City Traffic
CityTraffic is a plug-in for 3ds Max which helps to create car traffic flow on the roads and off-roads. It has a special road editor and automatic cars setup for substantial and accelerated preparation of scenes for traffic simulation.
It allows configuration for each car which gives the ability to create realistic simulations.
CityTraffics artificial intelligence allows cars to operate independently and dynamics calculation makes movements on complicated surfaces more realistic.
Multiscatter
MultiScatter is a 3Ds Max architecture plugin based on VRayScatter technology. It's designed to work not only with V-Ray but also with Arnold, Corona, Octane, Maxwell and FStormRender.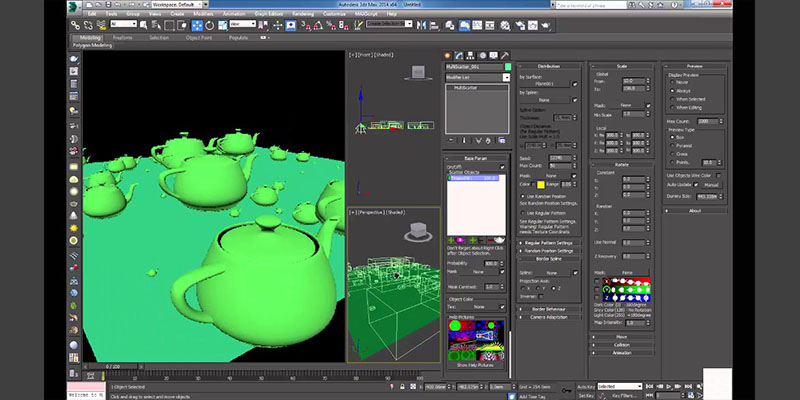 MultiScatter allows rendering engines to generate a huge amount of objects in an array. The support for 64-bit systems allows MultiScatter to create and submit for render forests and cities.
Anima
Anima is not a plugin per se, but a stand-alone character animation tool developed specifically for architects and designers. You can also use it for game development using a game engine. It is ideal for creating 3d animated people quickly and easily! With its artificial intelligence system, it allows 3d human characters to avoid each other, to get on and off stairs, escalators, tracks, and moving sidewalks. With its simple workflow, you can create complex crowd animations very quickly.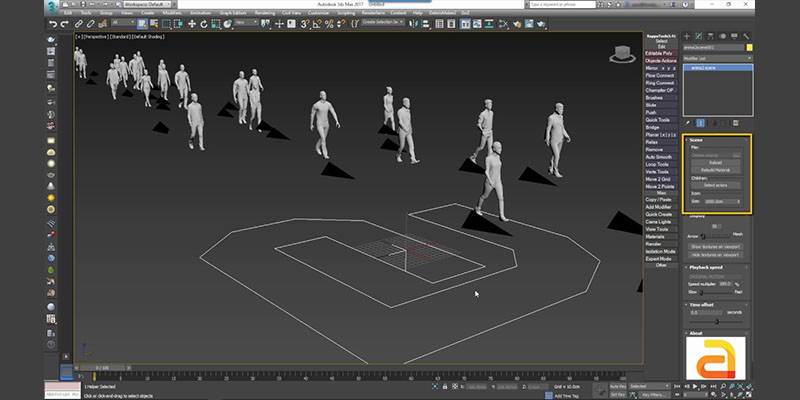 Anima enables you to create actors that walk, run, navigate slopes, ride escalators, tackle moving walkways and climb stairs realistically. Whatever your scene's topology, you can add crowd animated characters that explore every corner. Crowd actors can walk, run and stand on nearly any surface. Just define an area and the actors are projected onto the background geometry. Press play and animations adapt automatically to the terrain.
You can Fill scenes with standing and seated characters using an extensive range of animations, or import more from 3rd party sources. Characters can move from walkways to fixed areas to socialize .you are not limited to the bundled content. Using anima's crowd editing tools it's easy to import and use 3rd party rigged characters and motion capture data.
Vray
V-Ray is a rendering plugin that works perfectly with 3ds max, it was developed by the Bulgarian company Chaos Group, which was established in Sofia in 1997. V-Ray is a commercial plug-in for third-party 3D computer graphics software applications and is used for visualizations and computer graphics industries such as media, entertainment, film and video game production, industrial design, product design, and architecture.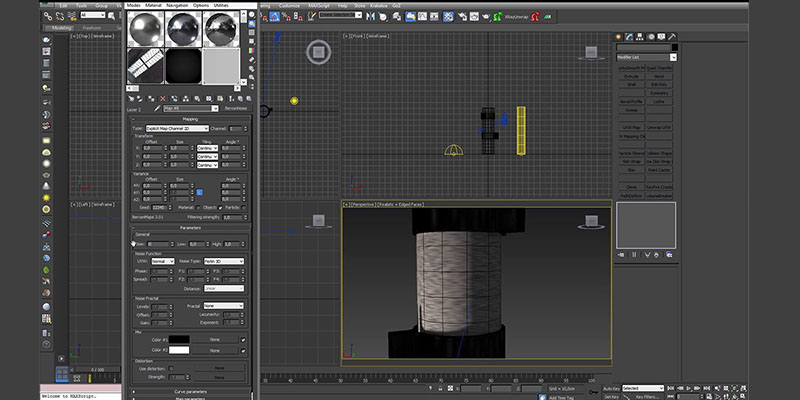 Vray is one of the best plugins for 3Ds Max and the one that has been around for the longest period of time. Even though this plugin is not new, it is constantly developed and enhanced over the years, it used to be harder to adjust the settings to prepare your scene but now it is becoming easier and it is able to create better quality renders in a shorter period of time.
RailClone
RailClone is a parametric modeling and spline-cloning plugin by Itoo Software. With RailCLone, objects are created simply by assembling and repeating existing geometry using an easy-to-define set of rules. If you can model in 3Ds Max, you can create procedural objects with RailClone.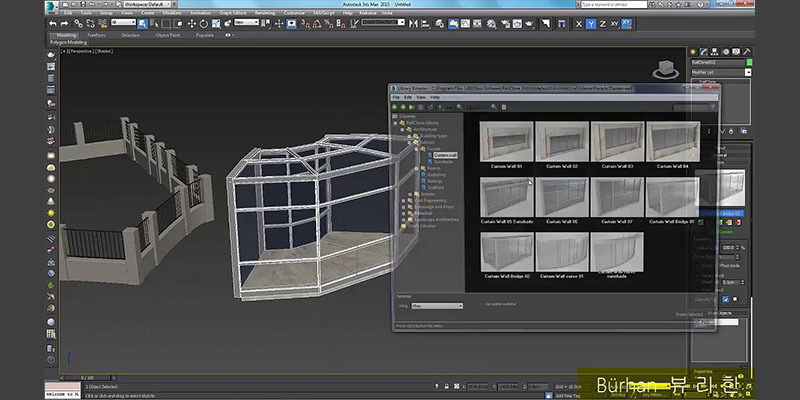 You can choose from built-in presets, adapt existing objects by adding your own geometry or even create your own from scratch using RailClone's easy-to-understand visual editor. It can customize railings, stairs, floors, ceilings, cladding, and facades.
RailClone doesn't construct an object from scratch, it works by assembling and repeating existing pieces of geometry along a path. To do this it needs two things – a spline for the path and of course, some modular geometry.
Just like 3Ds Max, RailClone has its own modifiers, called operators, that are used to manipulate geometry. You can group items, create patterns, randomize transforms, UVs, and materials IDs, create conditional relationships, and much more.
Railclone is available in two versions: the Pro paid version & lite free version
The pro-version comes with 400 predefined styles from Fences, balustrades, walls, and more You can customize the library browser by adding categories.
Forest Pack
Forest Pack is a powerful scattering plugin for 3ds Max from Itoo Software. It is really a good solution for creating vast areas of objects, from trees and plants to buildings, crowds, rocks, and more.
Also, it is used to Create realistic landscapes quickly and it does everything from a home lawn to forest landscapes.
Forest Pack is fully multi-threaded and highly optimized for speed and efficiency.
It has Points-Cloud display mode which previews scattered objects in the viewports as they will appear in the render.
Forest Pack also has the ability to randomize distribution, objects, transforms, animation, bitmaps, and tints. And can Mimic natural growth patterns using the innovative Clusters feature.
You can Use Forest Pack's built-in Library Browser to select and assign plants. You can use Over 100 models that are included in Forest Pack Pro, or you can create your own presets and share them with others.
Forest pack comes in two versions: the paid pro version/the lite free version.
VUE by E-On Software
Previously known as Vue xStream, E-On Software's Vue plugin is dedicated for realistic natural environment creation. It comes fully packed with rendering features, including volumetric effects glowing materials, lens flares, stars and planets, rocks, and more. Vue allows you to create terrains from full planets to infinitely detailed terrain scapes.
Vue comes with a library of more than 170 plant species, it has a plant editor to customize the plant or even create your own. It allows you to create ecosystems with millions of trees, plants, stones, and other objects.
Vue has an advanced procedural atmospheric engine that allows you to create complex atmospheres from scratch. It offers a multitude of lighting options to create stunning outdoor and indoor scenery including a scientifically accurate photometric atmosphere/light model, cutting edge global illumination and indirect lighting engines, HDR image-based lighting, a complete set of light types with raytraced and mapped soft shadows, and a full-featured lens flare editor.
V-ray Material Presets Pro
Previously known as Material Presets Pro, XS Material Pack is a 3Ds Max architecture plugin for Vray and Corona users, brought to you by Sigers Studio. You don't have to create textures every time you want to render. It has a large library ready to use. This plugin has more than 900 materials classified in different categories wood, glass, stone, metal,… etc. Just click on the material and it will be integrated with the material editor.
There is only a paid version of this plugin. However, Sigers Studio offers a plethora of pretty useful free plugins that you would benefit from in your projects.
Walls & Tiles by VIZPARK
Walls & Tiles by VIZPARK is a great 3Ds Max architecture plugin that specializes in creating procedural textures for walls and floors. It used to be available for purchase separately, but is now exclusively part of MaxTiles plugin from the same developer.
VIZPARK textures are highly customizable, you can change the mode of bricks, replace them, mix them together, … etc.
It has a great material manager for faster material loading time and easier management.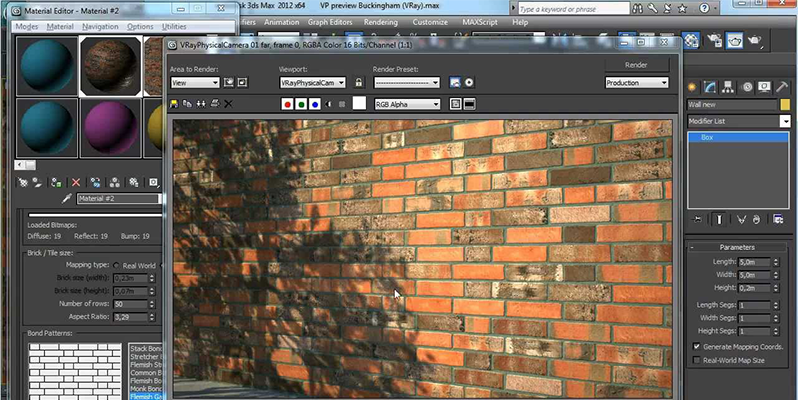 Models Manager
Models Manager is a 3Ds Max architecture plugin that allows you to have a library of models directly in the 3D software.
Developed by Kstudio, this plugin lets you organize your 3D models in an accessible and intuitive interface.
You can:
Preview thumbnails of the Models.
Keep links to favorite folders and files.
Search 3D models by tags and file names.
Material Manager
A great 3Ds Max plugin for architecture also developed by Kstudio. Material Manager lets you assign materials to our models easily Allows you have an interactive preview of the rendering of the Materials Materials manager helps organize materials and self-repair the texture paths of the merged materials on the fly.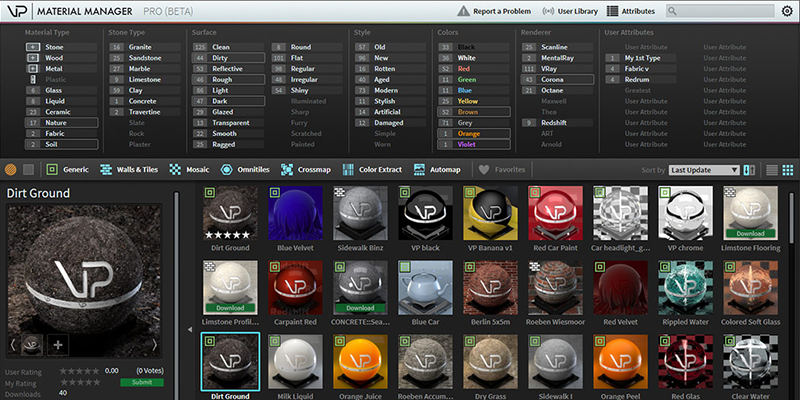 Floor Generator
FloorGenerator is a 3Ds Max architecture plugin that allows you to build floors with individual panels that can easily be textured using Multi Texture. It is very good for rendering interior arch-Viz.
There two versions, one is paid & the other is free.
Sweep Profile
Sweep Profile is a small script for creating cornices indoor & outdoor. It has more than 40 different cornice profiles. There is a new and extended paid version of this script.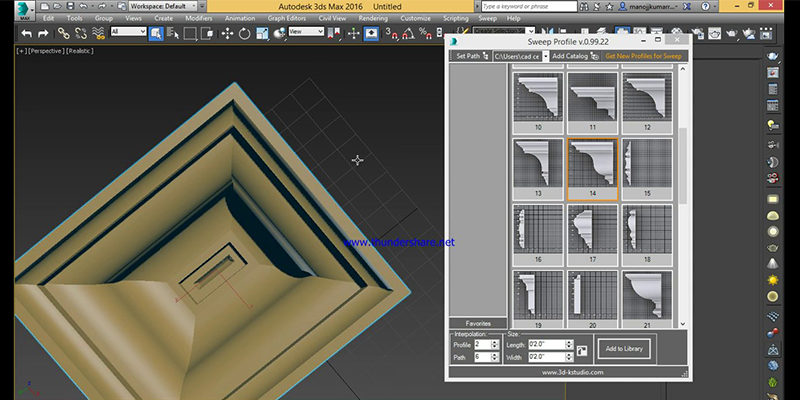 Book Manager
Book manager is a very important 3Ds Max architecture plugin for interior designers. Book Manager can easily allow you to clone, spread, align, and place books. This plugin is also going to help you to randomly arrange books.
Conclusion
Finally, these were the best 3Ds Max architecture plugins available out their, I hope you found the article helpful and got the chance to decide those that suits you best when making your own projects.