Maya has a lot of plugins and scripts that can speed up the workflow in all aspects of the pipeline from modeling, UV unwrapping, rigging, animation, effects, and so on.
Today we are going to talk about Maya Plugins for Fast Production
24-Miarmy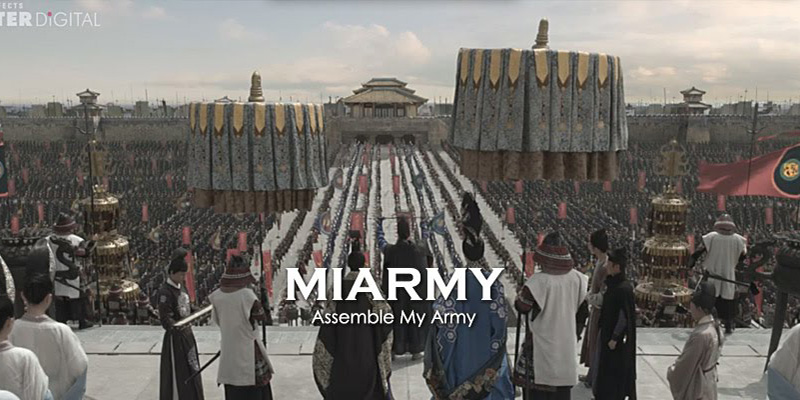 Miarmy is a Human Logic Engine plugin that works in Maya for crowd simulation, AI animation, creature physical simulation, and rendering.
Using this plugin you can create all types of simulations, crowds, animals, objects you name it, your imagination is the limit.
23-Massive
Massive is a great plugin if you want to create crowds, small or large, for your projects – not only as a visual effects artist but also if you work in engineering or architecture. There are a few options out there for generating crowds but Massive for fast production for Maya is one of the best-known and it is now one of the fully integrated Maya plugins.
22-Golaem Crowd
Golaem gives you the power to quickly populate your scenes with smart and directable digital characters. This plugin is good for Avoiding repetitive animation tasks, also it helps Generate more variety for more realistic shots. You can Populate backgrounds and midgrounds in a very short period of time.
It also comes with READY-TO-USE ASSETS OR CUSTOM ASSETS.
You can Take advantage of the Golaem Assets, a set of free characters and motions for all projects
——————-
21-MGTools
MG Tools can save time and create a more efficient workflow. Miguel Winfield's plugin MG Tools has a number of features that aim to make the life of an animator that much easier. You'll benefit from a selection of effective tools to speed up the process.
20-Studio Library
It is a free tool for managing poses and animation in Maya, Studio Library is able to store animations, so if you've got poses, you can select sets and click on specific poses, and it brings it straight up. If you do all the work beforehand, if you set it up properly, then it really helps just speed up the workflow. This tool is something you don't realize you need until you see it, it is a big time saver if you work using it.
19-Animbot
Animbot is a set of tools for Maya aimed at speeding up workflow. it has a lot of tools that can make the animator's daily tasks feel like creative work rather than doing a chore.
Animbot is great for animators because it makes the process of animating characters easier and faster.
 18-Advanced Skeleton
Advanced Skeleton can create rigs with unlimited body configurations. Not only creatures, but you can also rig props, vehicles, and just about anything. You can at any time go from Advanced Skeleton, back to the Fit Skeleton, make changes, and rebuild.
It was used in feature animated films such as Happy Feet and The Legend of the Guardians, they developed Advanced Skeleton to make character creation a much more efficient process.
As a collection of Maya tools for doing character setup, this useful plugin creates a complex motion system from a simple joint chain. This is one of Maya Plugins for Fast Production that is a time-saving tool.
————–
17_Modit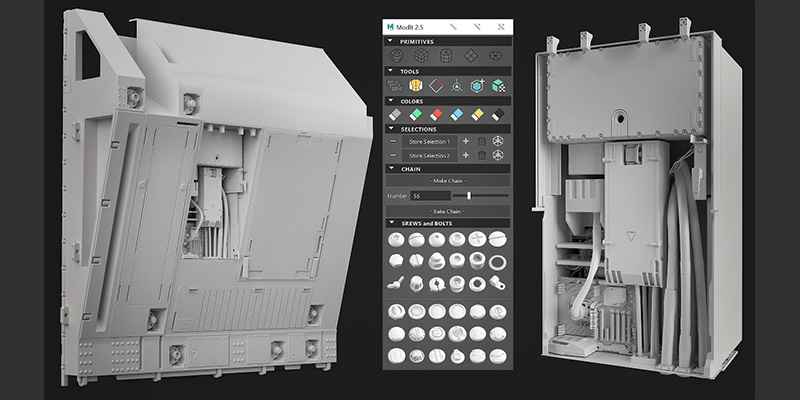 ModIt will support and speed up your hard surface Workflow with the automation of simple and repetitive tasks like Primitives creation, duplicate merge, and so on.
This modeling tool for Maya is going to save you a lot of time with the different ways it can shortcut the modeling process.

16-Plugit
PlugIt is a script for Maya that will help you detail your Hard Surface models. In one click you can add pre-build Plugs into your mesh! You also have control of scale, rotation, connection, and so on. It works both on flat and curvature shapes.
15-ADN Modeler
ADN Modeler Tools is a smart modeling script for Maya that comes with multiple useful tools, ranging from simple scripts to highly complex tools that completely redefine your workflow.
ADN Modeler can help you speed up the modeling process in Maya by saving you time when it comes to repetitive or complex geometry.
——————–
14-Shave and a Haircut
Shave and a Haircut is an interactive grooming and styling tool for hair and fur, with associated shaders for offline rendering in Arnold, RenderMan, and V-Ray. It is currently a plugin for Maya.
Since acquiring Shave and a Haircut, Epic Games has made the latest version which is a Maya plugin and associated shaders available as both source code and compiled binaries. These are free for everyone to use under the Unreal Engine 4
13-Yeti
YETI is a powerful node-based procedural toolset for producing fur, feathers and efficiently instancing geometry within Maya.
This plugin comes with a diverse range of powerful and user-friendly tools for styling, painting, layering, and trimming.
You can easily create feathers via a flexible and optimized generator, also you can modify, animate and render interactively using a custom procedural graph editor fully integrated within Maya's interface.
12_Ornatrix
Ornatrix is a complete hair, fur, and feather solution for Autodesk Maya.
It is an Artist-friendly grooming tool for Non-destructive hair pipelines, this tool is used by a lot of studios to work on a lot of popular shows and video games.
Ornatrix can be used to grow any type of object, besides hair or fur. Ornatrix allows you to quickly change parameters such as strand twisting. You can even turn the mesh back into guides if you like.
11-Qualoth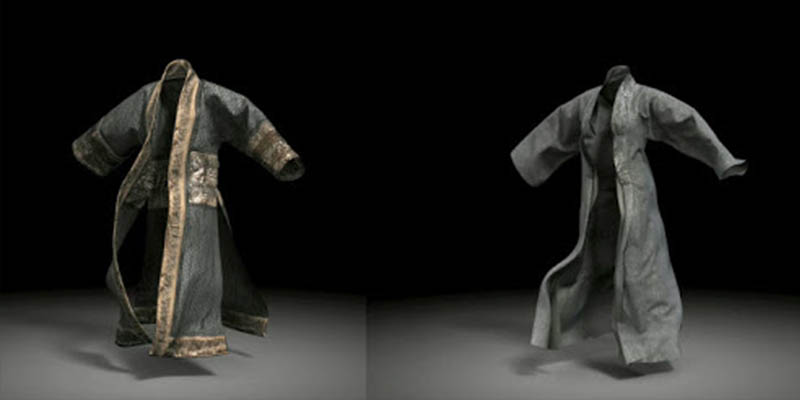 Qualoth is a Maya plug-in, that takes polygon meshes as input.
Then Those input meshes are triangulated internally for dynamic cloth simulation.
Qualoth is being widely used for the production of 3D feature animations and visual effects for digital doubles in movies.
Some famous feature animations from world top class animation studios are using Qualoth for cloth simulation.
Though it is not aimed at real-time applications, like games, Qualoth has been used for numerous game cinematics.
———————-
10-Unfold3D
Unfold3D is an intuitive, fast, scalable tool that generates nice UVs with minimum effort. A lot of studios, and freelancers, are currently using Unfold3D according to polygonal design which is a 3D Tools development studio located in France.
9-Unwrella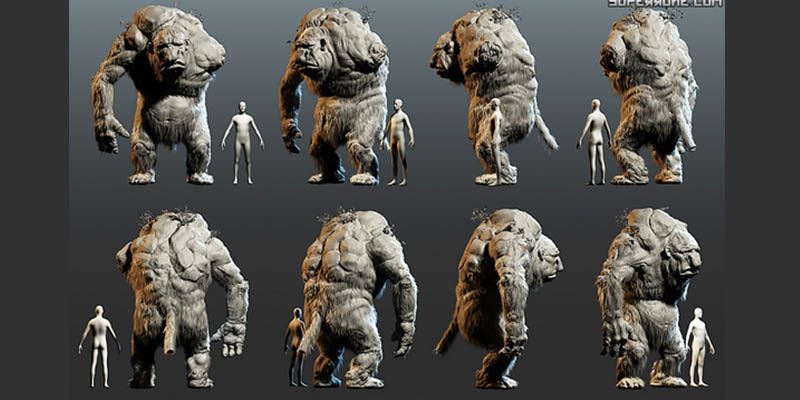 Unwrella is an unwrapping plug-in for Maya. It allows you to automatically unfold your 3D models with exact pixel to model surface aspect ratio, speeding up texture baking UV map production significantly.
———————-
8-FumeFX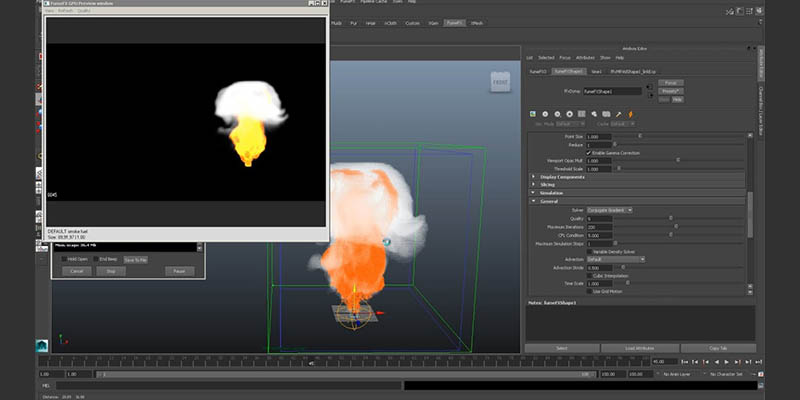 FumeFx is a powerful fluid dynamics plugin for Maya, designed for simulation and rendering of realistic fire, smoke, explosions, and other gaseous phenomena. It has the ability to capture the subtlety and complexity of fluid gas behavior. It is favored among visual effects artists, game developers, visualization professionals, and anybody else who wants to generate amazing effects.
7-Phenix FD
Phoenix FD is an all-in-one solution for fluid dynamics. in can Simulate fire, smoke, liquids, ocean waves, splashes, spray, mist and more.
It was built for 3D artists who want to create dynamic FX using quick presets, fast setup, and intuitive controls.
It is good for generating small wisps of smoke and steam and Rendering particles as bubbles, drops, points, or fog.
Phoenix FD Simulate highly-realistic and complex vorticity effects with full control over large-scale vortex strength and ultra-fine details and increase resolution without changing simulation shape or behavior. Also, you can Import & export mesh objects and particles to OpenVDB, Alembic, Krakatoa, XMesh, and V-Ray proxy files.
6-Pulldownit
Pulldownit is a dynamics plugin intended for destruction effects as well as massive rigid bodies simulations. By using its technology digital artists are able to shatter objects in different styles and simulate easily the fracture of 3D models. It allows for computing thousands of objects using dynamics in a stable and realistic way.
5-Krakatoa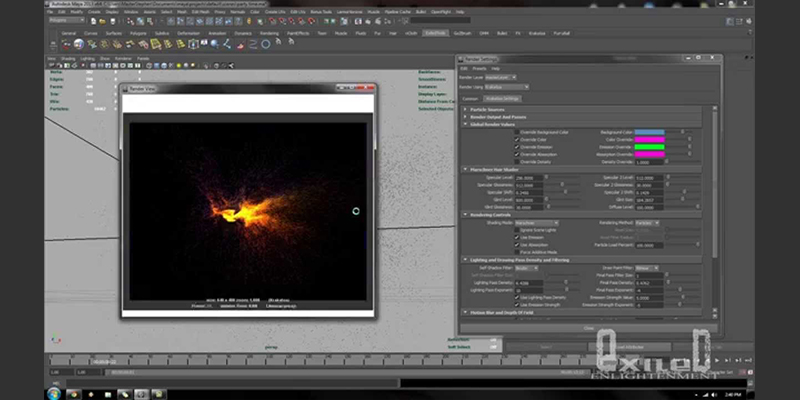 KRAKATOA™ is Thinkbox Software's Volumetric Particle Rendering, Manipulation, and Management Toolkit.
KRAKATOA was specifically designed to process and render millions and even billions of particles and adapt its memory footprint to the requested rendering features.
KRAKATOA is CPU-based, highly optimized for 64-bit computing, heavily multi-threaded, and can be used successfully on most hardware running Windows or Linux operating systems including laptops and render nodes without dedicated high-end graphics accelerators.
————————
4_Octane Render
Octane Render is an unbiased rendering application with real-time capability. It was created by New Zealand-based company Refractive Software, which was acquired by OTOY . Octane render was the first commercially available unbiased raytracer that fully utilized the GPU, giving it a significant speed advantage by allowing users to more easily modify scenes in real-time.
2-Redshift
Redshift Rendering Technologies Inc was founded in early 2012 in Newport Beach, California with the goal of developing a production-quality, GPU-accelerated renderer with support for the biased global illumination techniques.
1-Vray
V-Ray is a rendering plugin that works perfectly with Maya, it was developed by the Bulgarian company Chaos Group, which was established in Sofia in 1997.
Vray is one of the Best Maya Plugins for Fast Production. It used to be harder to adjust the settings to prepare your scene but now it is becoming easier and it is able to create better quality renders in a shorter period of time.
Vray has a powerful CPU and GPU rendering built for the demands of high-end production. V-Ray GPU CUDA renders on CPUs as well as GPUs to take full advantage of all hardware.