We have made several videos and posts comparing many 2D software, and finally we have got to tackling the OpenToonz vs MOHO comparison. These two animation software are quite popular so as an animator you might be stuck on which one you should choose to work on your projects in, or invest your time in learning, especially if you are looking to become a professional animator in the future.
Come with us and take a deep but swift dive into these two software to get an idea on how they function and hopefully be able to choose one that fits you and benefits you the most.
OpenToonz vs MOHO Overview
Let's first of all give you a general overview of the two software. Let's start with OpenToonz.
If you're in the animation space you have probably heard the name of this software being linked to Ghibli Studios, "…something something Ghibli uses this software…". Well, you are not, or whoever told you that, is not entirely wrong.
Originally Toonz, the software was used by Ghibli and many other studios to create animations for movies and even shows, Anastasia, Spirited Away, Steven Universe to mention a few. What Ghibli did is customize the software to fit what the studio needed and used it.
Fortunately for everyone, the source code for it was released and thus it became an open source software, hence the name change from Toonz to OpenToonz. Nice name. When you have a track record like that as a software, you will be hard to ignore.

Now let's talk about Moho; Moho is a 2D vector animation software developed and distributed by Lost Marble LLC. Unlike OpenToonz, Moho is not an open source software, so it is not a free software. However it comes in two separate versions, one called Moho Pro and the other Moho Debut.
The first costs $399.99. The software is, as the name perfectly denotes, a professional and full version of the software. It has everything and anything an animator could need for their project.
The second one, Moho Debut, is a less expensive version, costing $59.99, it is the limited version of the software, best suited for beginner and intermediate animators, who do not wish to invest much. It can even work for hobbyists who animate just for fun.
Interface
The interface is arguably the most important aspect of a software, it can even be the defining factor for why we use or don't use a software, so let's compare between the two and see which one wins in this department.
OpenToonz has quite the odd interface. Most prominently, the timeline for the software is placed, by default, on the right side and not only that but it is presented vertically. If you are an animation software veteran this can throw you off as it is not traditionally the way the timeline is placed and presented to the user.
That was the case up until the 1.5 release and then it was switched to a more traditional timeline. You have your drawing tools on the left, as usual, and other options like the color selector, on the right next to the timeline.
Another thing about the software's interface is that there are different layouts you can choose from such as "drawing, "animation" and "Palette".
Moho, on the other hand, wins over OpenToonz in the interface, as it has the timeline in the bottom, color selector, layers and layer options on the right and drawing tools on the left, and canvas in the middle, which is not only reminiscent of other animation software but also 2D art software in general.
Moho is made in a way that is a lot more user friendly than OpenToonz is. However, it can be argued that, since OpenToonz is not only customizable and can be changed but also the fact that the recent version is a lot more traditional in terms of interface, the two can be equal in this aspect. Especially since OpenToonz is open source and thus used a lot more and has many tutorials that can help you navigate it and customize it to your liking and ease.
Animation and Drawing Tools
Okay now to the most important part of the software, the animation and drawing tools, and their workflow.
Let's start out with OpenToonz. When you first open the software, one peculiar thing about it is that it works with 'projects' so that if you are working on multiple animations they will be saved under separate 'project' labels.
The default project is 'sandbox' and it's basically used for you to try things out and experiment. The software has a variety of brushes in raster a lot of which resemble Krita and Photoshop's, a good old trusty text tool, color selector, vector or raster options, shape, and line editors, onion skin, rigging tools.
OpenToonz works in an interesting way: it separates your raster and vector options in what it calls "levels" you will not be able to draw with vector and then immediately draw in raster, you would have to change to the raster level. This applies to OpenToonz brushes you can use, for example when you pick a certain brush for your drawings on a vector level and then want to switch to the raster level, you would have to use the other brushes made for raster.
Another option in OpenToonz is the key frame tool, which allows for a quick creation of several frames. This can be super helpful in speeding up your animation process. In addition to effect nodes, interpolation, and FX schematics, OpenToonz has an endless sea of animation tools, pretty much anything you would need as an animator, and then some.
The general consensus is that this software has every tool you'll need, and even tools you would be paying thousands for, but it's all free and the catch is you'll need tutorials to be able to figure everything out and find your footing. If you think about the fact that this software is custom-made and used by Ghibli for one of the most legendary animation movies, well, the deal is pretty sweet.
Now that we have given you an overview of the workflow of Opentoonz, let's now talk about Moho. Since Moho Debut is limited in comparison to Moho Pro, let's talk about the latter for a better overview of the tools this software has.
The software has a variety of brushes or you can even make custom ones, it has shape editor or shape tools, color selectors, layers, gradient tool, and the camera tool, among many other tools. Basically all 2D animation tools, rigging, onion skinning, and so on and so forth. Moho possesses the same characteristics we mentioned earlier in OpenToonz, but it is a lot more accessible and intuitive to use.
One thing that OpenToonz doesn't have that Moho has is the motion graphics tool. Moho tends to lean into the vector side of things than OpenToonz, as the latter was made to adapt traditional animation and merge it with digital animation, where Moho has much more of a digital feel to it.
Learning curve
For any software, there is a learning curve one way or the other, whether we like it or not, but a new beast always requires attention and time to learn.
Moho and OpenToonz aren't too different. However, Moho wins over OpenToonz in terms of interface, as right of the bat, Moho is set in a traditional layout.
OpenToonz isn't completely drowned by this as it had an update that made it look a lot more traditional. Since OpenToonz was custom made, it is easy for it to fall into the trap of "wow this tool is amazing but why was it hard to find and buried deep within the software?".
It's because perhaps the mindset of making it was towards animators who were already familiar with the software and just needed more tools that were custom made for them, not with user interface and user experience in mind. This gives Moho the crown, as Moho is paid software, the UI and UX has been well thought out and had the user in mind first and foremost.
OpenToonz, on the other hand, has many tutorials that can help you, Moho too but not as abundantly as OpenToonz, as you know how people gravitate to using cost free software more than ever.
Conclusion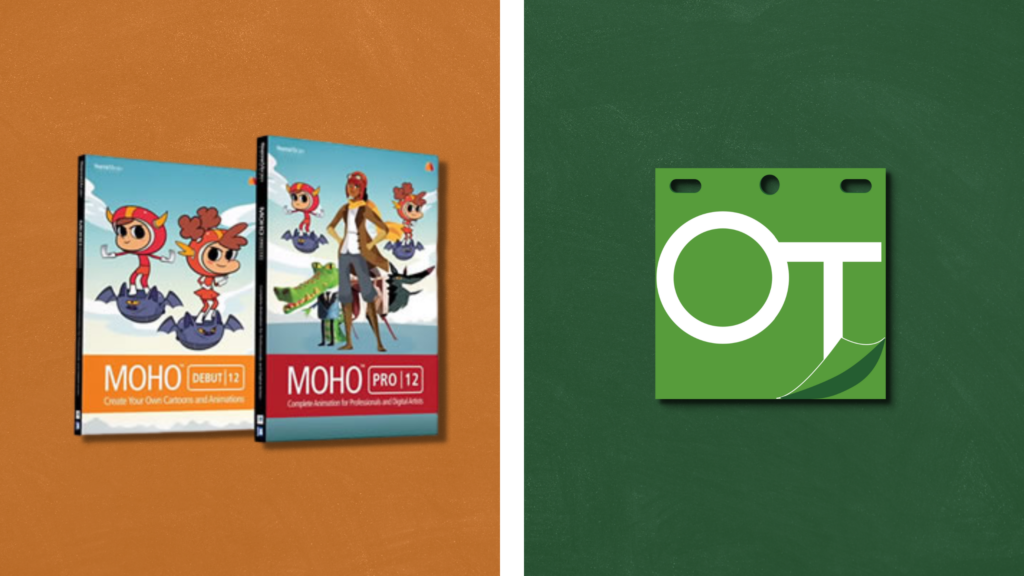 Okay this is the part where we tell you who wins, right?
Wrong! There are no winners here, but rather you would have to decide for yourself depending on what you need, what you could afford and other factors.
If you are a beginner animator, you have two options; either spend around 60 dollars on a software that has all the tools except for some options that are limited, where you can explore and work; a software that is extremely user friendly and intuitive. And where you can also find 'beginner mode' to ease you in the process. Or you can get yourself a free professional animation software with every tool in the book, but with a less intuitive and easy user experience and that you would be willing to put time and effort and many YouTube videos worth of time to learn and master.
It really boils down to this: OpenToonz is free in addition to being professional & powerful; however it is not designed in a user-friendly way at all and you'll have to find your footing yourself. Moho is super intuitive and easy to use with a variety of modes to help you experience the software in a fun non daunting way, but it is behind a paywall of $60 or 400$ depending on which version you get.
With all of this being said, just know that for both software you have tutorials left, right and center on YouTube for you to learn from.