One of the well-known computer-aided design software is Solidworks, it is popular among engineers and designers and it has been around for a very long period of time.
In this video we will give you all its features so you can at the end answer today's questin: Is Solidworks a Good Program?
---
3D design tools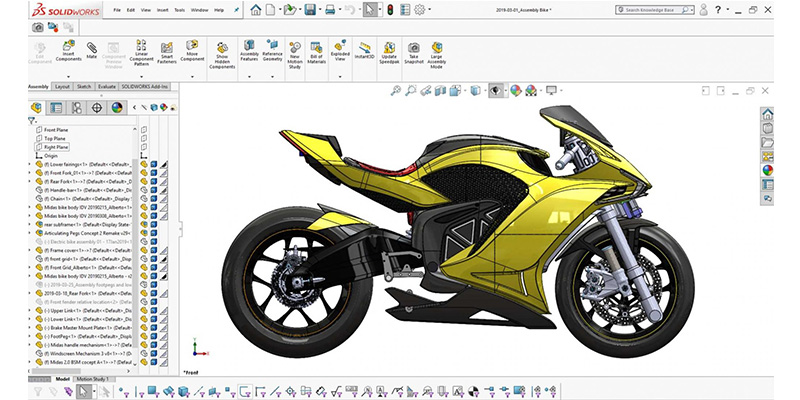 Solidworks is used by designers, engineers and manufacturer's to produce realistic 3D models for documentation, visualization, and production. It is one of the most commonly used mechanical design applications. And knowing Solidworks is going to be a solid advantage in engineering.
It is an easy-to-use parametric 3D design software, which allows you to easily generate and edit the design at any stage in the process by quickly modifying your design through modifying individual features and changing parameters… RealView graphics allow you to visualize your design in real-time whilst PhotoView 360 can create sophisticated photorealistic renderings and animations. Both tools will give you a fantastic insight into the way your design will look without it actually being made and can be a powerful asset when presenting your work to customers.
You can look at each individual part of the design, see accurate mass properties and check for interference, meaning that you won't have to build/manufacture the product before you see any errors, saving time and money and reducing the number of prototypes needed. All of this will speed up the whole process of design as you know it and increase productivity.
---
2D drawing tools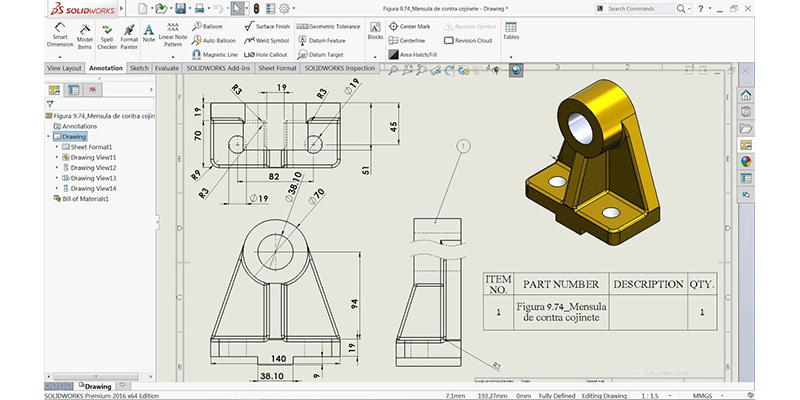 You can use Solidworks to create accurate 2D drawings that can be automatically updated when you change your 3D model which is a great feature. SolidWorks software updates dimensions, critical tables, and notes to the new values with accuracy.
Even though Solidworks does have 2d features, It's not intended as a 2D drafting application, but only to create 2D drawings from the 3D models. Its 2D features are very limited compared to software such as AutoCAD but it is nice to have these features nonetheless.
---
Speed and Accuracy
Using Solidworks you can Speed up design with focused industry tools that ensure accuracy with built-in intelligence for each discipline. and SolidWorks provides application-specific tools for sheet metal, weldments, surfacing, mold and die design, and routed systems.
You can also test your design against real-world conditions and ensure you have the best design before you build it. SolidWorks Simulation validates the design earlier in the process, so you can test how it holds up under extreme wind, heat, water, and other conditions. With the answers upfront, you can reduce weight, eliminate unneeded materials, and optimize costs, as well as avoid potential liability or safety issues.
---
Knowing Solidworks enough to be productive in a professional environment takes practice and discipline but like any other skills learning 3D design require these things.

Modeling in Solidworks needs care and a good understanding of the principles of the software. That's why going through good learning materials will help you to be organized and create high-quality assemblies and animations.
Today's SolidWorks is tremendously capable too Just based on the number of tools it incorporates. And there's an essential amount of complexity that's impossible to avoid. But, because of design decisions made by its developers Solidworks is becoming easier and a more capable computer-aided design software.
Finally, these were all the powerful points which answers the question: Is Solidworks a Good Program? by Yes! especially its price, which is very affordable comparing to other software.