If you have been a 3D artist actively for long enough, projecting to make money selling 3d models must've crossed your mind. Even though the industry of selling 3D assets is relatively small, it is growing fast in recent years with the growing demand from industries like game development, VR, AR, and architecture.
Why should you project to make money selling 3D models as an artist ?
You don't necessarily have to be a veteran to think about generating income from this particular field of art. In fact, you might want to learn 3D modeling specifically to serve this goal. The reason why you should absolutely do it is to simply turn your passion into a living. Not to mention that seeing your art getting chosen will boost your confidence, satisfaction, online presence and your portfolio.
In this post, we are going to talk about ways to reach more sellers and possibly generate an astronomically higher number of sales. That will allow you to make up to $100,000 per year just by practicing what passionate you! Here are 5 main aspects that you should focus on in order to advance towards this goal:
---
5 – Creating a website or a marketplace
There are a lot of 3D artists out there trying to create their own marketplaces for Selling 3D assets like 3D models, animated characters, and more. But a big chunk of the endeavor you are going to embark on by trying to create your own marketplace is realizing the difference between running a marketplace and working in 3D modeling as an artist like you always did.
A marketplace does not have to be a big one from the start like Turbosquid, Cgtrader, or Sketchfab. If you're interested in this specific topic, you can save yourself time by checking our previous post where we listed 9 best websites to sell 3D models. Even as a complete beginner, this list will definitely help if your main goal is to make money selling 3D models regardless of the method.
However, if you would like to take the challenge further, you would want to explore the second option. Because you can launch a website where you upload your own models and invite some of your friends to sell their stuff as well and call it a market place. But at the end of the day, working as a 3D artist and running a marketplace are quite different, and the rewards and satisfaction are only marginally related. The reason is that creating 3D models is an art, while running your own platform is a business. You certainly need to be aware of that beforehand, so you wouldn't get caught off guard in a situation where you can't get out.
---
4 – Selling on big platforms vs on your own website
Creating 3D models is fun at the end of the day, because there is always a project or a thing you've made and you move on to the next thing until you create a collection or finish a scene or something like that. Meaning you are only responsible for doing your job as an artist who puts his artwork to be sold on big platforms like Turbosquid, Cgtrader, Sketchfab and so on. And you will do nothing after that other than working on other models and talking to some clients a few times a week if they need to ask questions about your models to change something. Or if they want you to create custom 3D models for them.
On the other hand, building a marketplace or website in order to make money selling 3D models includes dealing with many people at the same time (and making sure that everyone is happy!). One of the differences from working as a solo 3D model seller is that having a website or a platform for selling models is a continuous process, and you can't take a break because it is never really done. Which means you are on the creative sidelines and take satisfaction in others being able to build careers they wouldn't have had without you.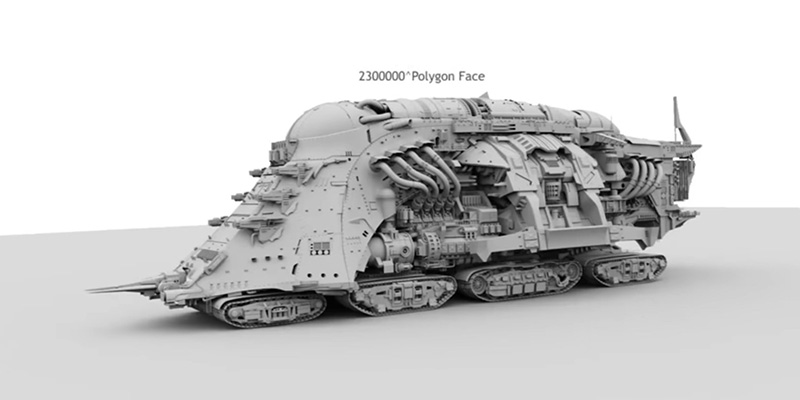 You can, at the start, let things work on autopilot if you're just starting out. But if other artists want to start selling on your website, and more clients start coming in, things will be different and you will need a bunch of new and different skills to run this business successfully. Unfortunately, most artists are not savvy when it comes to business or they are not interested because it's too dry for them.
One of the things you need to know and apply successfully and continuously if you want to run your small marketplace is, first of all: marketing. Because if no one knows about your little website, no one will visit it, let alone buying from you. To be honest, this is one of the biggest problems if you want to launch your website and to make money selling 3D models eventually. And it is one of the most important reasons why most people sell on big marketplaces.
Marketing leads to bringing traffic to your website and turning visitors into paying customers. You can do this through one of two very obvious ways or you can use both if possible. First, you either have cash reserves that you are willing to spend on ads or other similar means of advertising for your platform.
The second thing is if you have a strong presence online like a famous blog, a Facebook page, or a YouTube channel. For example, if I want to create a platform for selling models it will be easier for me, because I can convert traffic from my YouTube videos to the website using different methods. There are actually two guys from the "Flipped Normals" doing this already, they have a strong presence online and they run google ads as well.
In addition to marketing, when your website becomes bigger you will need customer support: meaning you will need more people. And since we're talking about how to make money selling 3D models in the first place: with more sales you'll need to hire other people to do your accounting and taxes. In addition to legal work to make sure that you are not going to jail because you are breaking laws that you don't exist.
Not to mention that you need to hire programmers to improve the website and customize it according to the needs of buyers and sellers. You will probably also need people who will make sure that the payments and money transactions are taking place successfully in and out of your business among other things as well.
This probably seems scary or intimidating, but it is what is required to make the transition from being a seller on other people's platforms to become an owner of a platform. But you still can do 3D work and artistic stuff in the business like selling your own collection on the site or building modeling standards and working on file format conversions to streamline that process.
---
3 – Dealing with competition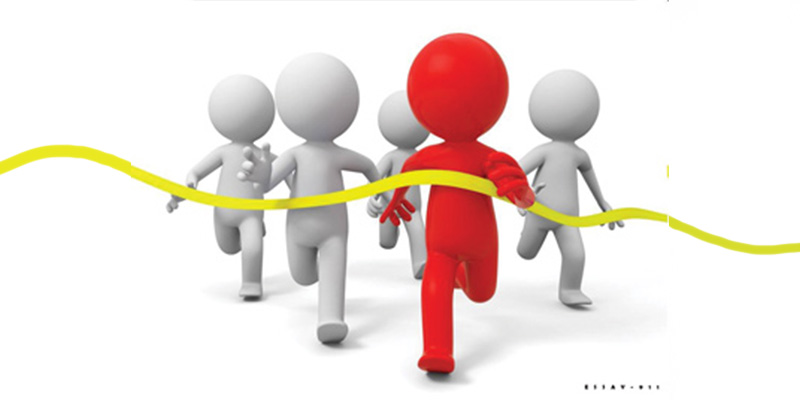 There are lots of sites out there already, and it's hard to build a large enough website that can be a very popular marketplace. Like any other project you want to do, there are probably people who have done it before and are doing it already successfully. In the case of websites that make money selling 3D models, there are tons of them, you just don't know they exist for reasons similar to what we talked about before. And from all the dozens of websites, the majority will not be the next Turbosquid but a few of them will rise to take their share of the market.
The problem, I guess, is not the fierce competition only but lack of demand compared to supply. Because overall, this industry is kind of small right now but I am positive that with the emergence of AR and VR and other industries that need 3D models things will change for the better and demands will double many folds in the coming years.
---
2 – Creating your outsourcing studio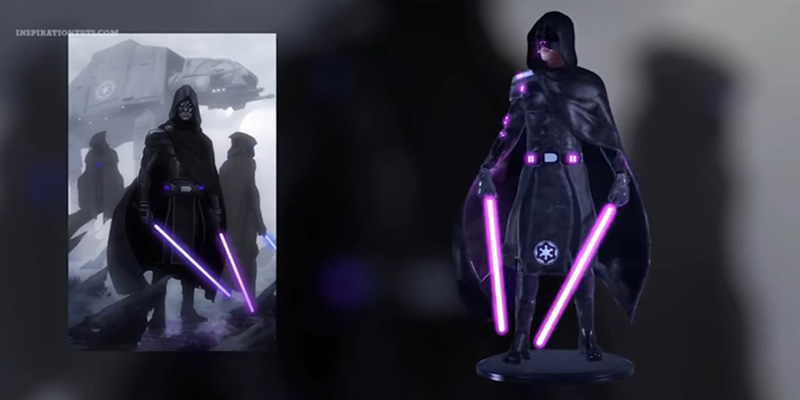 Another solution to create a business that will mainly make money selling 3D models is creating an asset outsourcing studio, through which you will sell your work to clients on demand. And you will sell the work online to other people through your website if the clients are ok with it of course.
It's like doing freelance work and being paid for it. In addition to selling the 3D models but on a much larger scale, because many artists are working together. You don't necessarily have to hire these artists to work for you, you can just work separately at home and agree to sell your high-quality and professional assets on a website that will grow fast compared to trying to grow it on your own.
This is all good and positive in theory but in reality, things are very hard and only those who are very serious and ambitious will be able to pull this off successfully. Because right now (virtually) everyone is selling through marketplaces, and most of those who try to launch their own websites are probably selling less than what they sell on major platforms. Consequently, only a small handful of people have real revenue on their direct sites, but it does not hurt to try.
---
1 – How much time will it take?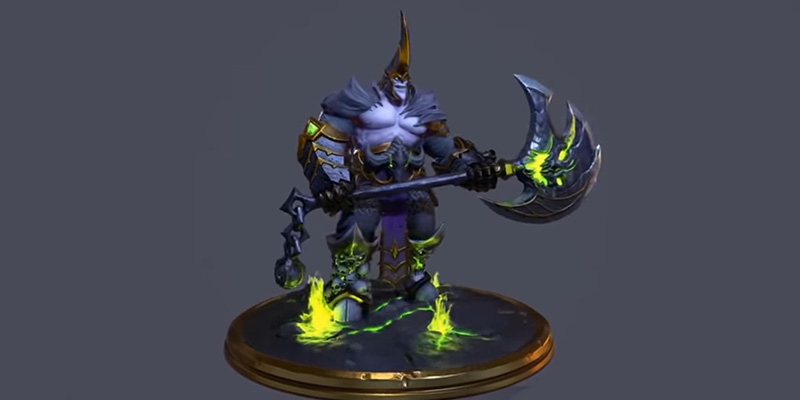 This is s a crowded field. People have tried to compete by giving up margins to the sellers and they are still doing today like. For example, giving the sellers %95 of the sales, which means less money for the website to encourage new people to come in. But if you should know only one fact about business is that cash flow is everything, because cash inside your business is like blood in the veins, if it runs out you die. If you are not making money you will virtually spend nothing on marketing and reaching customers, and end up struggling when it comes to bringing new people in.
---
Final Thoughts:
A lot of new artists get discouraged when they think too much about these things from a monetary viewpoint and how much they will make from selling their art and all that BS. Sometimes it happens before they even think about how to make money selling 3D models despite their talent.
I would say, if you are new to the world of 3D modeling and selling 3D models, don't even think about these things because it will kill your motivation and take away from your creativity and love for art. Just make sure you are good enough as a 3D artist and as you become better probably start thinking about these things and maybe launch your own studio or website.