Is selling 3D models worth it? this is a question probably a lot of people ask before they embark on this unknown and mysterious journey because honestly there isn't a lot of information about this topic.
Today we are going try to answer this question from the perspective of multiple Artists who have experience in this field and I will comment on what they said if necessary.
Deborah Anderson
I'm telling you this as a former TurboSquid employee. It depends on how much time you put into the models and the strategy you use. You most likely will not make enough money to be able to do it full-time, but you could make some extra cash by doing so.
So, since this woman has experience as a former TurboSquid employee she has probably seen a lot of sellers' accounts and how they performed over the years. And I would say that what she said makes a lot of sense since usually, artists do sell their 3d models as a part-time thing.
Adam Kruvand
I've been selling on Turbosquid since 2001. There is A market, but obviously, it isn't like selling candy bars or cars. It's a relatively small industry. I do think some people can make a career out of it, but I think you have to live in certain parts of the world with a favorable cost of living/exchange rates to make that work.
Actually, adam touched upon a very important point when it comes to whether you can make a living selling 3d models or not. The determining factor when it comes to making a living doing this work is where you live, if you live in Africa or in Asia you are more likely to be able to live off $300-500 per month, which is what a good portion of sellers I would say are generating from selling their work. But if you live in Europe or the US it is not going to be the same because you will need around ten times that amount which is around $3000-$5000 per month to consider yourself making a living doing this thing.
Lemon pie
I work at a high-end VFX studio and frequently purchase models for the company. We buy at least 50% of our models, simply because it's cheaper than paying a modeler for a day. 90% of our purchases come from Turbosquid.

If your asset only has a color map, and you haven't shaded it and pushed out other maps (refl, gloss, normal, displacement, ao, etc) I'm probably not going to buy your model. Take the time to include these extra maps and you'll see more profit.

Look at trends in the commercial market, as not many movie studios buy their models because they have longer turnarounds. See what the big companies out there (Framestore, MPC, The Mill, Method, DNeg, etc) are producing in terms of commercials and try to build models that will help them.
This guy is actually telling you what his company needs in terms of buying 3D models for their projects. One of the important things he touched upon are the fact that companies and studios are buying more and more so the demand is getting higher but they need very good 3D models for their projects at a very good price that makes hiring a modeler feels stupid. You don't need to have a very low price, at the same time you don't your models hard to buy unless they are very unique and complicated.  
Dan Metzler
Striking out on your own is hopeless. You can't possibly build a big enough catalog to build a large customer base, so your only option is high-dollar corporate and film clients…but those companies have teams of in-house 3D modelers that are likely cheaper than you, more skilled than you, and the models they produce are customized for the specific production. You don't really stand a chance there.
So that means you have to go through someone that's already established. But the problem is, there are hundreds (if not thousands) of different suppliers, so it's impossible to stand out enough to make a good income. If you're a good product designer, look to places where you can sell physical 3D-printed products based on your designs. There's a better profit margin here, but again, there are tons of producers so you won't make enough to live on.

Basically, if you want to go into 3D modeling as a career, your best bet is to get a job somewhere as a modeler. It is extremely unlikely that you'll make more on your own than you would at a place like ILM, or even an independent VFX studio.
I don't agree with the statement that in-house modeling artists are cheaper and better than you as a 3D model seller because you have to choose one thing, either they are very good and expensive to hire, or they are not as good and don't cost the studio that much money. But generally speaking you as a 3d model seller you are always going to beat the price and quality of an in-house artist from the perspective of a studio buying your stuff if you are good enough. so there is hope for you if you have worked in industries like game development, VFX, and so on.
Imago Aeon
I've been selling 3D models for many years now, and make a fair living from it. You're not going to get rich off of it. If you're hoping for that, then you're mistaken. There is a huge market for 3D and 3D models as every company is beginning to shy away from 2D and focus on 3D. 

I put my models on various marketplaces and net about 400 to 500 per month. But I don't rely solely on that. I also sell to private buyers and do a lot of contract work. That is where the real money comes in. If you're looking to make models and live on an autopilot income… You're not going to do well. You're going to want to make connections, get clients, and also put your work on various 3D marketplaces. You really have to sell yourself hard to get recognized or even looked at. Meaning… Make good renders of your models, of the wireframes, including how many tris, polys, verts, etc. If they are already rigged they go for a higher price. 

If you're thinking about breaking into 3D and you look at other artists' 3D to compare and don't feel like your stuff is up to par… Wait a while, but more time in, research more, see what's selling at the moment… That's the way to do things, but as more and more artists start breaking into 3D you have to really sell your models hard to get noticed.
Me: I think that what his guy is saying makes sense when he talked about working as a freelancer or doing contract work in addition to selling 3d models on the side. And this can actually one of the best strategies if you want to try the market of selling models without wasting your time and money because you are just recycling the work you have done and gotten paid for already.
Matthew Hartman: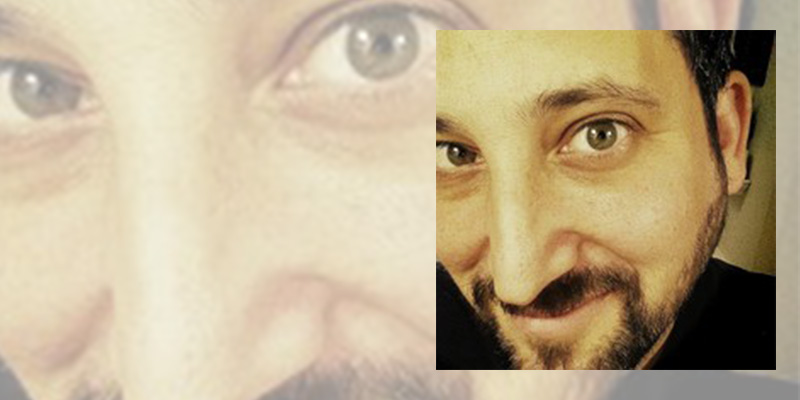 I think a healthy way to look at

this is through the lens that it's a "labor of love" rather than something you can bank on as routine primary income. It's very feasible to generate a handful of quality models per month that are actually in hot demand, and only put enough time into it that you end up breaking even or even turn a small profit.

Again, the advantage of stock content is with the facilitator/warehouser, because they are making a turnkey profit off of something they put in very little time and effort into generating, and the purchaser, who for a price gets a model with little investment of their own time. The advantage is NOT with the content creator, who bears all the time/production costs, and then pays a royalty to the facilitator, Turbosquid on top of it.

Of course, the allure is that you can "make money at home, working for yourself", which is technically true. The question is, how much of that money is actually a real profit? If you're putting in 160 hours per month generating 4 high-quality models and turning a profit of $500/mo you are not only losing money, you are hemorrhaging money out of every orifice. You could probably make more per month working a common minimum wage job.
Not only that, by proxy you are hurting 3D modeling as a viable future career for yourself and others as you're teaching employers and companies that they can just buy a 3D asset online instead of pay someone a steady salary and benefits doing the same thing more exclusively. There are ugly consequences to a gig economy.
Me: I like how this guy because he pointed out something very important which is doing it because you love, but what I don't agree with is the notion that you are losing money when you do this work even though for the most part if you live in a first word country a minimum wage job will pay more than the first few years of selling 3D models for the most part. but if you are serious about it this is a phase in which you are gaining experience and getting better. You might even create a business around it if you are ambitious or at least help yourself to pay rent or something like that.
Speaking of business, as oppose to what this guy said, actually running a business like a platform where people buy and sell 3d models is not easy to manage and it involves tons of effort and employees to run smoothly, for example TurboSquid has around 100 employees. But I guess if you have never run a business before you cant see that.