If 2021 was a chaotic painful and difficult year, it provided at least one tangible reality: you can be anywhere in the world (home), and still get to make money. We can't even overlook the fact that most of the jobs that seemed "secure" and "guaranteed" are pretty fragile when you look at it. So how can you make your finances flourish from the comfort of your home?
We covered the topic from the perspective of 3D artists before. For example, we talked about how to make money selling 3D models online, how to make money using Blender and so on. However, today's post revolves around other questions: How to make money from digital art at home? Can you make money selling art online? Do digital artists make money in the first place?
We will attempt to answer these questions from the perspective of 2D artists this time.
Top 9 ways to make money from digital art
You might find the expression of "follow your passion" really cringe worthy. But as a 2D artist, you should know that this activity that you perceive as a hobby can be monetized. But how to monetize digital art?
In today's article, we'll be sharing 9 fulfilling ways to turn your passion into profit, and we'll finish off with a few tips to help you make it work.
1. Selling Your Work
The obvious way to make money from digital art as a 2D artist is to directly sell your work. You can sell your paintings, illustrations, sculptures, jewelry designs, assets and all the good stuff. But you might be asking yourself: where to sell my digital art online?
You have plenty of options to do just that online, like e-stores and marketplaces that include Sellfy, Etsy, Artfinder, Creative Market, Printful and much more. Or you can just do private commissions and rely on social media, like Instagram, Pinterest and Facebook. With a little extra insistence on Instagram, as it blew off among artists and creatives recently.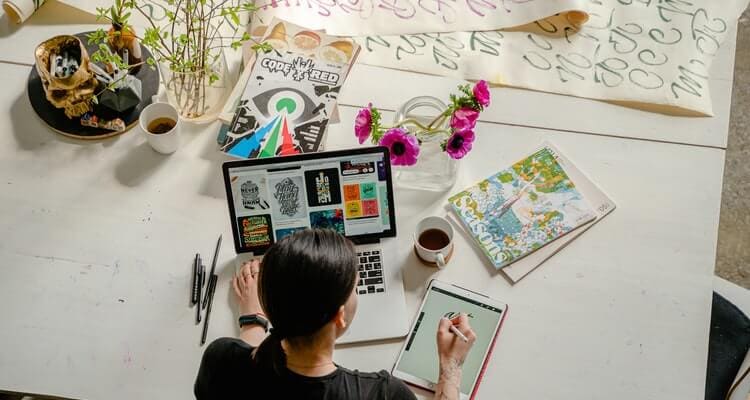 These options will grant you visibility and allow you to connect with potential clients and even other artists all over the world. At some point, you can even think of building your own marketplace so you can spread on a wider range and build a larger business. Of course, it's far from being an easy process to go through, but if you're one of the ambitious ones it will be worthwhile.
2. Stock Websites Licensing
As a 2D artist, you can license your work for stock websites like Alamy, Shutterstock, Adobe Stock and so on. This method is actually one way to make passive income. The stock markets usually start with a low fixed price, but the more demand your items are gonna drive, the higher you'll get paid.
Not to mention that stock images and graphics are popular and actively used by many other creatives, like UI/UX designers, Front End web developers, social media influencers and even bloggers. You would definitely understand where's this popularity coming from: high quality visuals and appealing graphics are one of the key factors to achieve any business goal.
3. Online Classes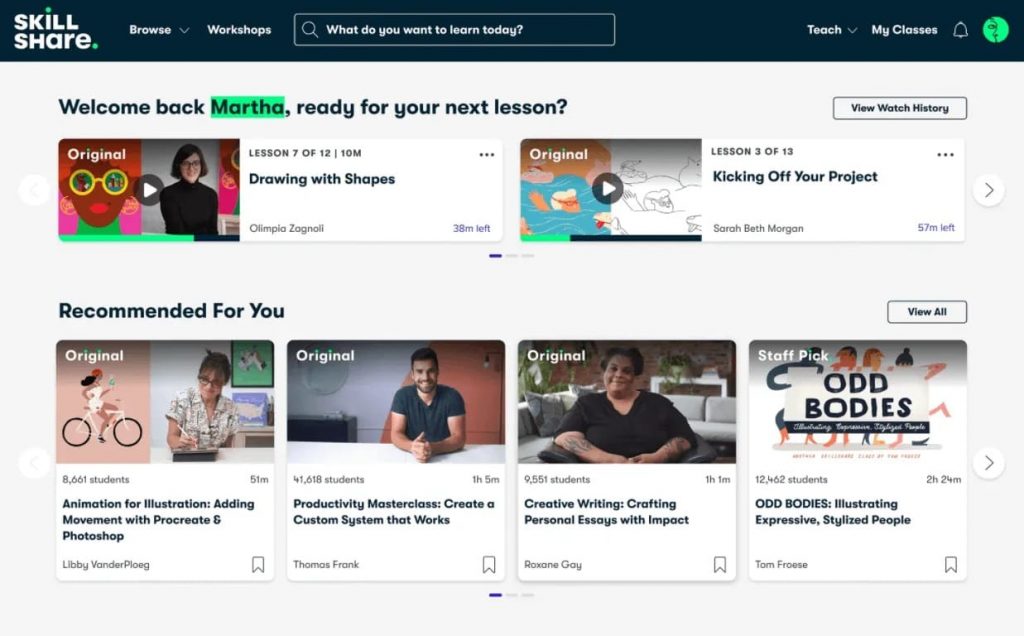 There are many newbies in the art world who are hungry for knowledge and skill. Beginners who are still learning, or hobbyists who want to become professionals. There's a huge demand that you can fill with online classes, and invest your experience into educating them.
This method is ideal for people who prefer learning from home at their own pace, or those who can't find many opportunities locally. At the same time, it will make it possible for you to work from home as well, reaching a wider audience.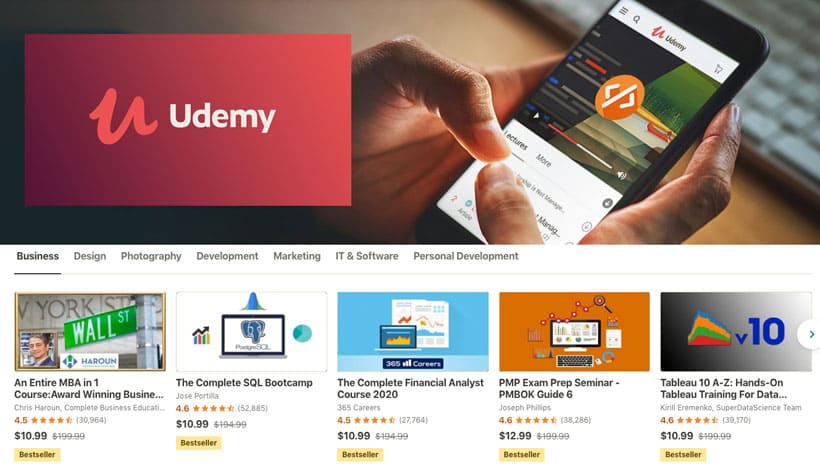 On the practical side of this method, you can rely on platforms that are dedicated especially for this purpose. The most popular among the lot must be Udemy, How Now and Skill Share. Same thing goes for coaching and mentoring, except that it's a lot more active compared to the passive aspect of creating courses upfront.
4. Create Tutorials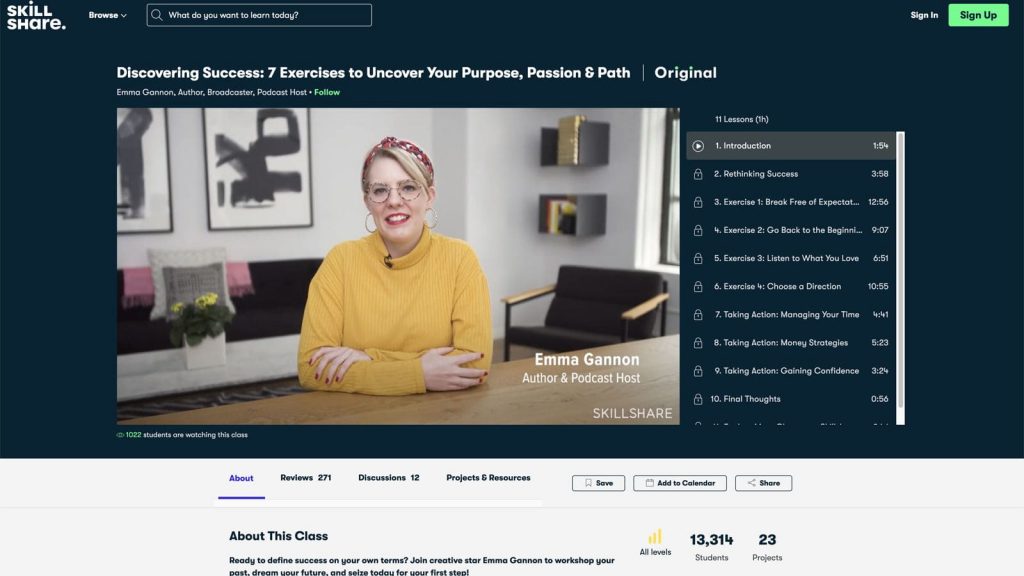 It's one of the greatest ways for everyone to learn. Since people adore visuals and as a 2D artist, it's a great way for you to monetize your skills while providing value.
You can create tutorials in various formats like videos, webinars, docs and pdfs. It's another good way to make passive income, as you create everything upfront for unlimited usage. You can sell your tutorials on your own website, or using platforms like Udemy and Skillshare.
You can also create your own YouTube channel, as people are more video-oriented nowadays and you can make money from ads. Making informative videos or speed art, you'll have so much fun, learn new things and be entertaining yourself. And of course, with a high-quality video content, you could very much go viral and become an influencer.
5. Writing and Blogging
You might think that it's outdated, I mean who's still reading blogposts? Surprisingly, it's still such an awesome way to make money while providing huge value. You can post on the 2D art that you're passionate about, give your readers tips and tricks, share your own experience so they can learn from it, along with many other ideas that can grow and nurture your art community.
You can then monetize your blog with various methods, like running ads, enrolling in affiliate marketing programs, sponsorship, posting commissioned reviews and so on.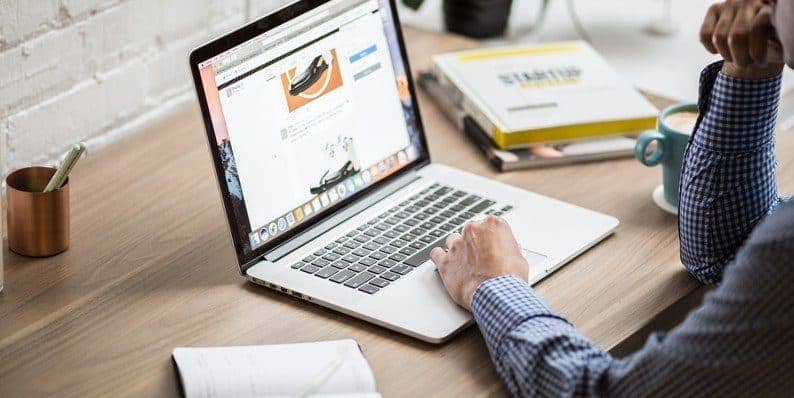 And above all of this, it's one of the most effective strategies to attract more clients to your business. If you decide to approach 2D art from an entrepreneur perspective, attaching a blog to your main website will be very beneficial on the long run. It helps you build trust and authority, which will participate at converting your audience into paying customers.
6. Consulting
If you're a confirmed artist, you have above average education and knowledge, or you ended up building a significant experience during your career: you should consider leveraging that in consulting about art and design trends. You can work as a consultant for individuals or for agencies and companies. Providing insights on artistic processes and projects has a priceless value from the perspective of this highly competitive market. In other words, there are many establishments that need to take care of their visual identity if they wanna succeed and stand out.
It's totally worth it if done correctly, the revenue opportunity being quite high since the targeted brands are willing to invest in their marketing strategy to achieve their goals. It's definitely not an easy task, but the demand on it is very high and that's where you come in to fill it.
7. Selling e-Books
It's quite similar to blogging and tutorials. Making e-books around your area of expertise is the equivalent of sharing your knowledge and providing value while making profit. It's true that many people prefer dynamic content, but books remain one of the most authentic and effective ways to learn.
8. Working for Magazines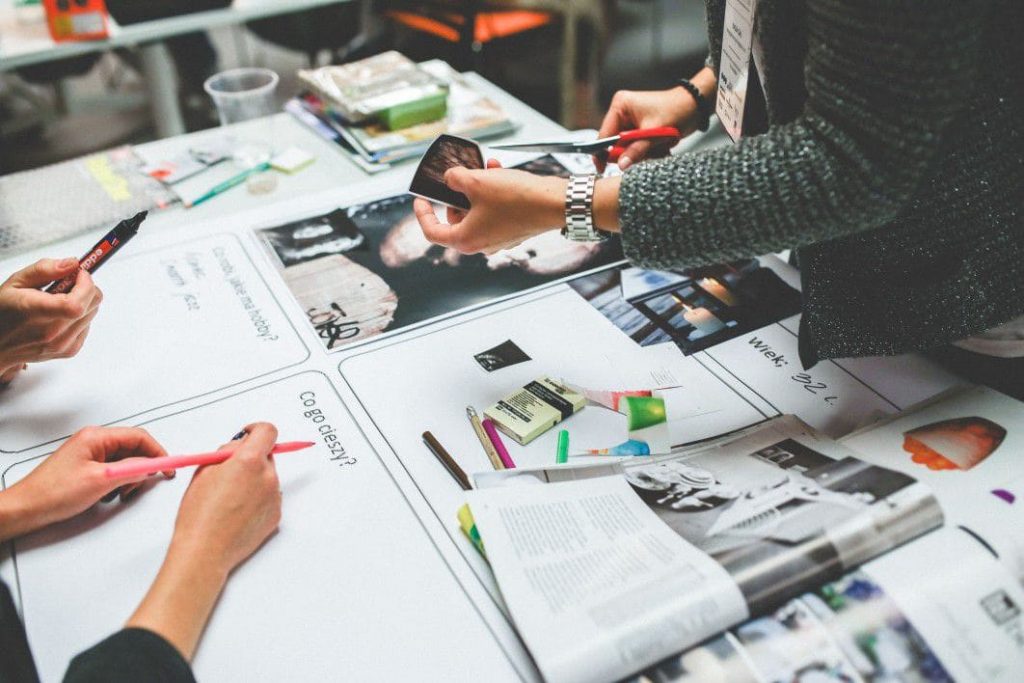 There are many opportunities to work for magazines as the artist that you are. Especially since most of them have websites and produce e-versions of their issues, which means that you can work online. You can write articles about topics that are related to art, make graphics and design the magazine's layout, be the art director for the press and so on.
9. Apply for Competitions and Grants
This method might not be very orthodox or common, but there are many communities, non-profit organizations and international programs that offer support for talented artists. We can mention for example ACM SIGGRAPH, the American Institute of Graphic Arts, l'Association Typographique Internationale, International Colour Association and many more.
There are also many competitions with valuable prizes on various scales, even internationally. The purpose of such programs is to support young artists, promote different cultures and celebrate diversity. And of course, it's a great opportunity to display your talent, market yourself, network and build connections besides the financial revenue.
How to monetize digital art the right way?
Now that you have an idea about the different ways that you can adopt to monetize your passion, here are 4 tips to help you rock it:
Seek the demand and fulfill it: the market is highly competitive so you need to avoid saturated fields. Anything that's regurgitated, plain or that doesn't stand out will flop.
Market yourself and learn how to be good at it: you'll very much stand for a business owner, interact with clients, negotiate deals and so on. So you'll have to actually act like it rather than just thinking it.
Build a brand, carve a personality and nurture a community: it's not just about making a logo. You need to know what kind of feelings you want to instigate within your targeted audience, how to make an impact and stick in their memory.
Take action: success comes after doing, mistakes teach you and help you progress. This includes many things like hustling, being patient and working on surpassing yourself. Because being gifted or talented alone won't be enough.

Conclusion
We hope you found this article useful and informative. Comment below if you think that we've missed something or if you have any other suggestions.