Adobe is one of the most popular Software dev companies, whose main focus is on software that can help you create any type of content under the sun. Want to paint, draw or retouch your photos? you've got Photoshop. You're a professional photographer who needs something to help you take your photos to the next step? Lightroom is your best bud. You're a video content creator who needs something to make your videos and make them shine? Premiere pro at your service.
One of these software is the one and only Adobe After Effects, and the history of After Effects is one bumpy ride I tell you! Let's dive into the story of how this one software came to life. How did Adobe get to own this software, was it bought or was it homemade? And many more questions that we will find the answer to. 
What is Adobe After Effects?
Before we dive way too deep in the history of After Effects, let's first give you an idea of what it is. Ever look at an aesthetically pleasing video and wonder how the titles flow so magically? And how there are so many effects all over it, making the video ten times better? Or how they made those sci-fi option menus that floated in the air, or maybe that one fairy land that looked so, oh so magical. Well, we have After Effects to thank for that.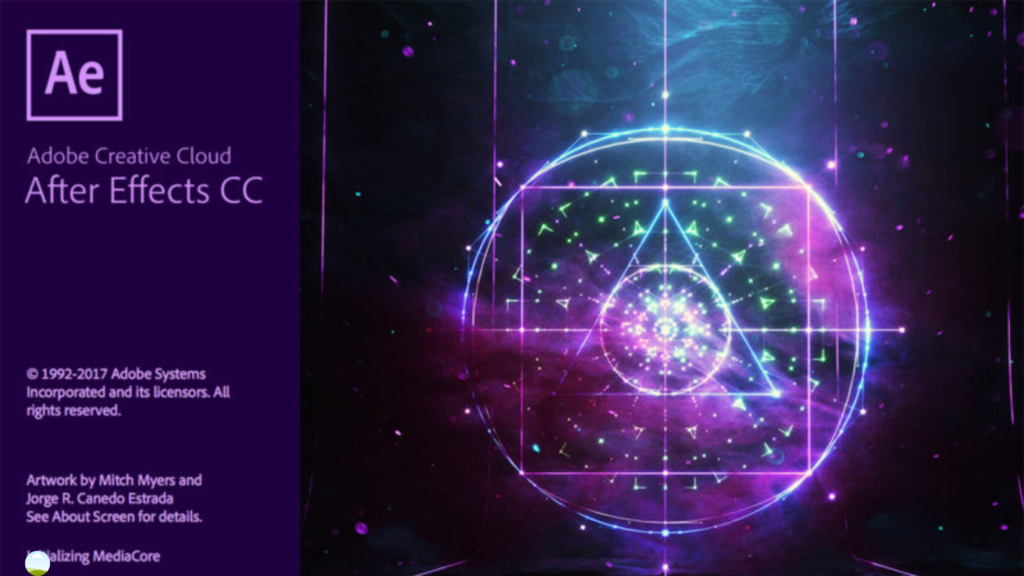 After Effect is a software created by Adobe and does just what you would expect with that name: it is used to make visual effects on videos post-production, used to do what we call VFX and compositing, meaning putting different elements together to make them look like they actually belong in the same video even though they're from vastly different things, and, of course, make all types of motion graphics.
This is not everything for After Effects, it can do so many other things. While After Effects is used for video content, it is not to be mixed with Premiere Pro from the same company. Premiere Pro allows you to edit your videos among many other things, so it is a software that handles the production if you will.
Here's an example: Let's say you recorded a video about your morning routine, you would edit different clips of the video using something like Premiere Pro, you might put filters and text or even voice over. But After Effects allows you to create your outro and intro. Maybe even visual effects of aesthetically pleasing floating texts in between clips and such…etc. Now that you have a broad idea, let's commence our deep dive. 
How did the history of After Effects begin?
We are in 1993 and in January to be precise, that's when the world was first introduced to After Effects, its 1.0 version more specifically. In other words, this is how the history of After Effects marked its beginning.
The people who gifted the world After Effects aren't a duo like the Knoll brothers with Photoshop, they're actually five people. The gang wanted to make a software that can be locally, meaning on your own personal computer, used to give visual effects and such without breaking the bank, as at the time doing that would have you purchasing extremely costly equipment that's hardly accessible to anyone who isn't part of a massive company.
On top of being inaccessible, image editing tools allowed a specific fixed resolution to be worked on, while the hope of this group was to make something that isn't bound by that.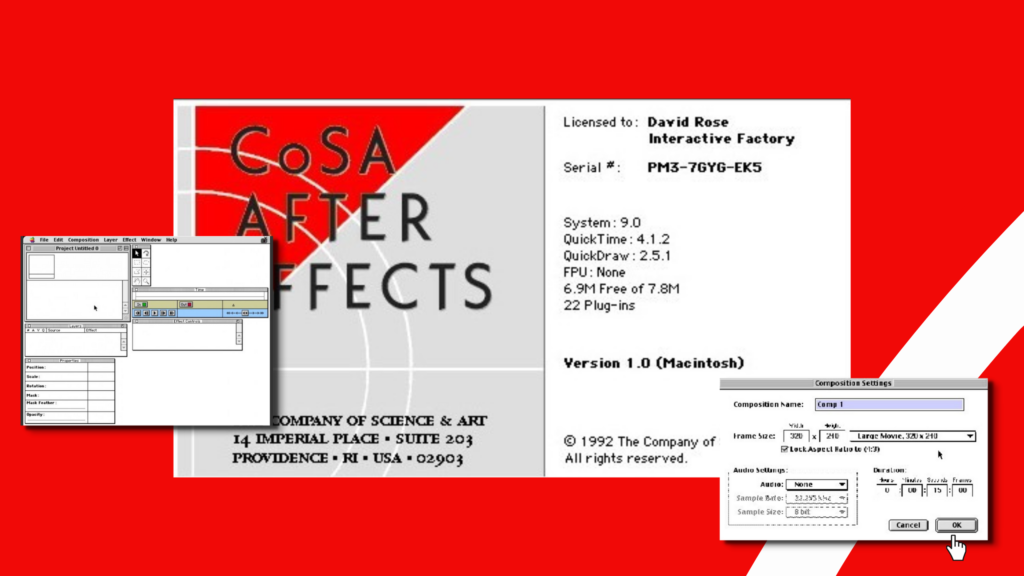 These highly ambitious and talented people initially worked on the software as they were a part of a company called Company of Science and Art, or more commonly, CoSA.
In other words, After Effects was the product of CoSA at the time. Quite the cute name if you ask me. Anyways, the first version of the software and the second one, meaning 1.0 and 1.1, were created by the company, the first being released in January 1993 and the second being in May of the same year.
The first version of the software was rudimentary, as you would expect. It was due to the fact that the company would go under before the team would finish the product as the creators were extremely ambitious with their product.
David Simons (Yes one of the original creators! How awesome!) describes the state of the software at the time in a CGW Magazine article as follows: 
"After Effects 1.0 was incredibly simple: no timeline window, one effect per layer, no transfer modes, no motion blur, and only one mask per layer."

David Simons, CGW Magazine.
You can't imagine software like that nowadays, can you? It's amazing how technology evolves. And there is much to be learned from that, starting with a small scope project that's doable and then improving on it in future releases, is a lot more achievable and prone to success than being ambitious from the get go, endlessly working on your project and never getting anywhere because you cannot leverage motivation from something that is not a finished product.
Anyways, unfortunately the company's life only lasted less than three years. It didn't take long for CoSA to be bought by Aldus Corporations, which happened in July of the same year of the two first releases of After Effects, which was 1993. However, the history of After Effects didn't stop there.
Aldus was also a software company, and with After Effects in its hands, it released the 2.0 and 2.0.1 versions. The first in January 1994 and the second in May of the same year. Funnily enough, Aldus itself was bought by Adobe in the following year. Talk about a curse, but like a good curse…What's a good curse called? Oh right! A blessing!
Uuuh, where were we? Oh! Right! When Adobe got its hands on After Effects, the first version the company got to publish was the 3.0 release, which took place in October 1995. Now the latest released version is 22.0 which was in October of last year. That's 2021 if you're watching in the far far future. Hey, by the way did we ever manage to make flying cars? Asking for a friend.
When did After Effects become popular?
Now that we have an idea on how the software came to be, let's explore why the software is so popular.
The popularity of the software can be partially attributed to the legendary movie Jurassic Park that was released in June 1993. After Effects was used in creating many of the memorable effects in the movie. Following the movie winning the 66th Academy Award for Best Visual Effects, among many other awards might I add, we can safely say the rest is history. 
Luckily, we have David Simons, in the same magazine article, who gives us a more technical look on how the software was used and what set it apart from other software. He says: 
"Scott Billups from Electric Sandbox used After Effects to combine aspects of 3D dinosaurs and 2D sketches to virtually preview movie scenes. Billups used After Effects because it was the only application that allowed him to combine all the 2D and 3D elements created to pre-visualize the scenes. After Effects was used during the creation process for a scene where a cartoon Dennis Nedry's ([Played by] Wayne Knight) arm and finger moved back and forth on a computer screen, taunting Ray Arnold ( [Played by] Samuel L. Jackson) for not knowing the "magic word."
A software that has contributed to a household movie that is extremely popular and that has quite the legacy, cannot be overlooked. Especially since this has brought new opportunities for film directors and makers to make, not only, new universes and realities that cannot be shackled by any form of obstacle, but a more cost effective approach to creating these realities.
Instead of building a whole entire set for a cyberpunk city, talented visual effects artists can create that digitally and a lot more quickly than going through building the set would take.
It is also worth noting how the software gives filmmakers the opportunity to explore storyboards of what they want to do, so that if it doesn't work out, no harm done, no cost wasted.
It's safe to say that this was evolutionary in the world of film making at the time and even is today with how creatively effects are being used in different forms of content across all platforms and in all formats. Tiktok content creators, for example, have shown their extreme creativity in making short form content that utilizes these technologies to make stunning videos. 
Where After Effects is Now
Although we see many similar software to After Effects (Motion by Apple for instance, which we talked about in a previous post) and even though we are at a time where creating software is a lot more accessible than it was 20 or so years ago, we have yet to see other software dethrone After Effects. We even made a full comparison of Apple Motion and After Effects to highlight this.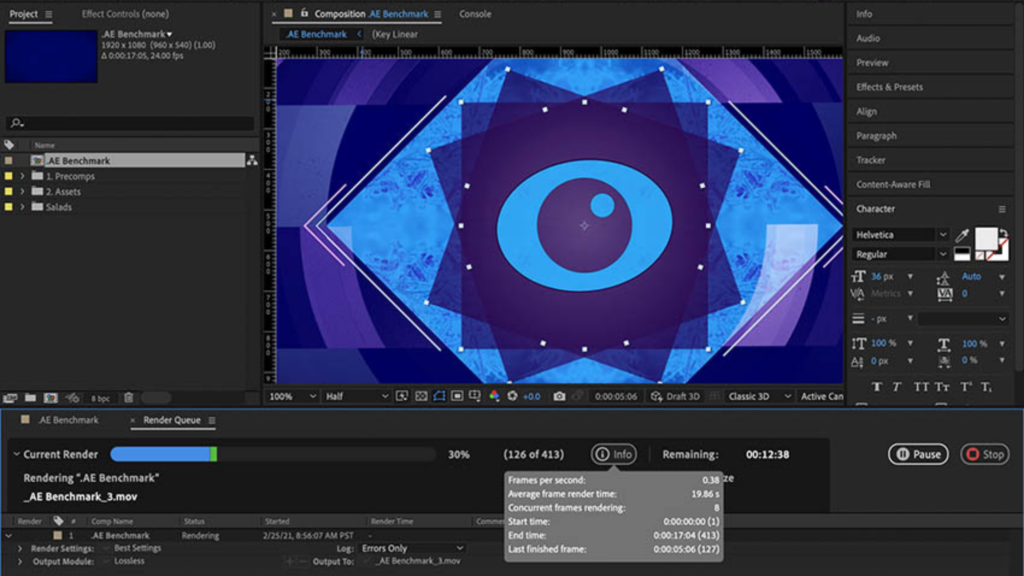 With Adobe's more than enough financial backing, as well as the company's legacy and standing, we didn't, are not seeing and probably will not be seeing anyone taking After Effects' place in the industry, after all this software had more than enough time to solidify itself in the industry and has now become the standard.
Conclusion
It is worth noting that digital media is thriving, video games, for example, have gone from a niche hobby done in one's basement to something extremely mainstream, and in which After Effects is used heavily, might I add. With something this deep rooted in the digital industry as a whole, it is hard to see it going anywhere. 
With that, our post about the history of After Effects comes to an end. We hope what you learned today was insightful and fun, and that you came out of this read with a better understanding of this legendary software and its rich history. Comment below if you think that we've missed something or if you have any other suggestions.