Today we are taking a look at a great Blender addon for shading known as Smudgr Pro that can be used for adding photo realism in Blender to your models and materials quickly. Especially if you don't have time or if you are experienced enough to do it yourself. Because you can use one of the presets available by default. Or you can use the extensive features for manual editing to get the exact look you are after.
How can the Blender addon for shading Smudgr Pro add realism in Blender projects?
Sometimes 3D models don't have to be perfectly clean, flat, or scratchless if we want it to look more believable. That's why clean models look less realistic to the human eye and something always seems off. In other words, reaching realism in Blender isn't really a piece of cake.
But this Blender addon for shading comes in to fix these kinds of problems. By helping you to quickly add surface imperfections like dust, smudges, fingerprints, and so on.
To start, you just need to select a part of the model or the whole thing if it is just one piece. After that, select a particular material and add a Smudgr Pro setup. There are actually a few presets you can choose from, like: brand new, dusty, very old, and so on.
To add dust, you just select the material and then add dust. You will see some dust with a custom white color and a random influence map that you can change manually at any moment if you want. Because there are few to choose from.
You can control scale, rotation, the density of the dust in addition to other parameters. Furthermore, if you are not satisfied you can even paint your own from the influence map parameters after you activate it.
Above all, you can add scratches with one of the 15 included 4K scratch maps. Not to mention that you have the ability to control many parameters. These can actually help you have a better grip over how many scratches you have on the surface. In addition to how big and how deep, it will definitely take the realism in Blender to the next level. The task that used to take a massive amount of time, effort and concentration will quickly become less of a burden.
You can add smudges and stains with one of the 25 included 4K smudge maps. This is another way of adding even more imperfection to surfaces that might need more realism and believability.
Another thing you can do using this addon is "water droplets" for glass. Especially if you want to show glass or transparent surface in general in a better way. You can probably agree with me as I think it's the most challenging thing, certainly more when it comes to realism in Blender.
In addition to edge wear, which is a way to show damage on the edges of old surfaces.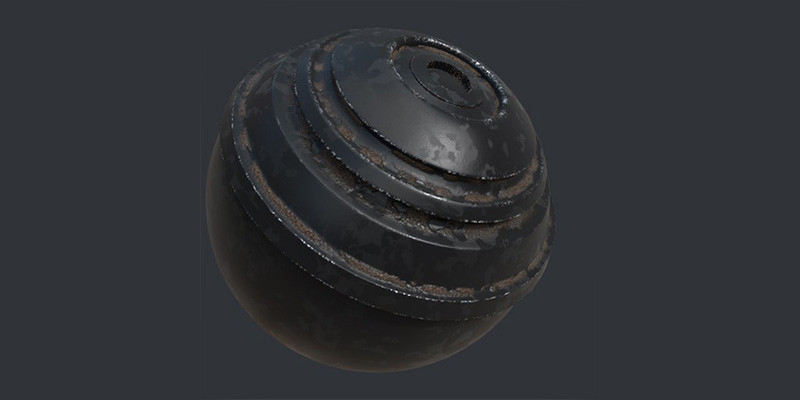 To be honest this is an oversimplification of what this Blender addon for shading can do. Because there so many parameters that can give way more control to help you achieve fantastic results and a realistic rendering.
Final thoughts on Smudgr Pro
As a conclusion, something I want to mention is that sometimes the materials of your models are too complicated to be connected automatically by the addon. In other words, you will have to connect it manually in the shader editor.
If you want to use this awesome Blender addon for shading on your projects, you will find it on the blender market.
Use the link to get Smudgr Pro Addon: https://blendermarket.com/products/SMUDGR?ref=247